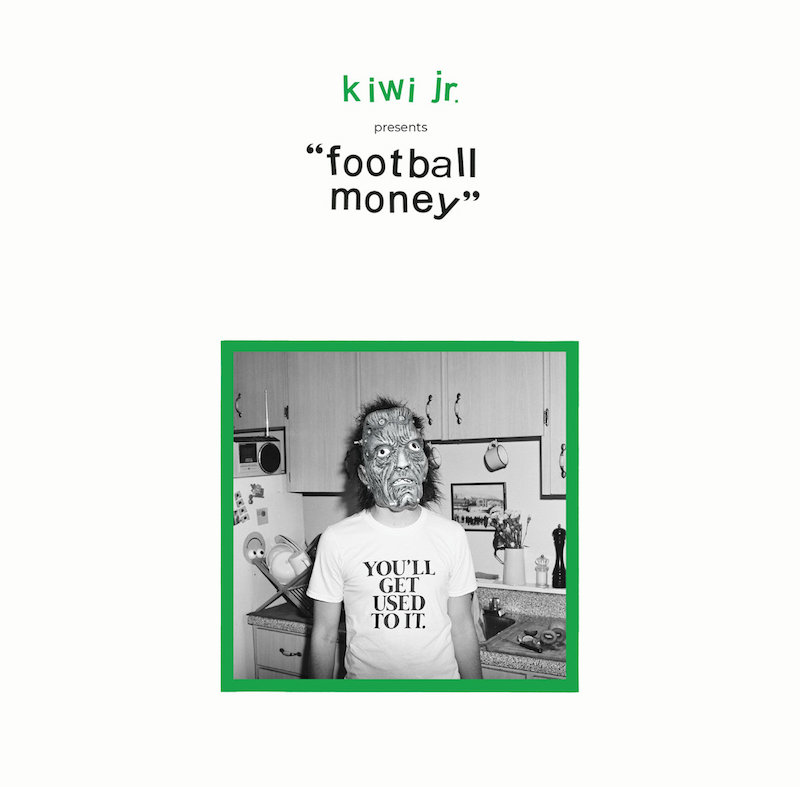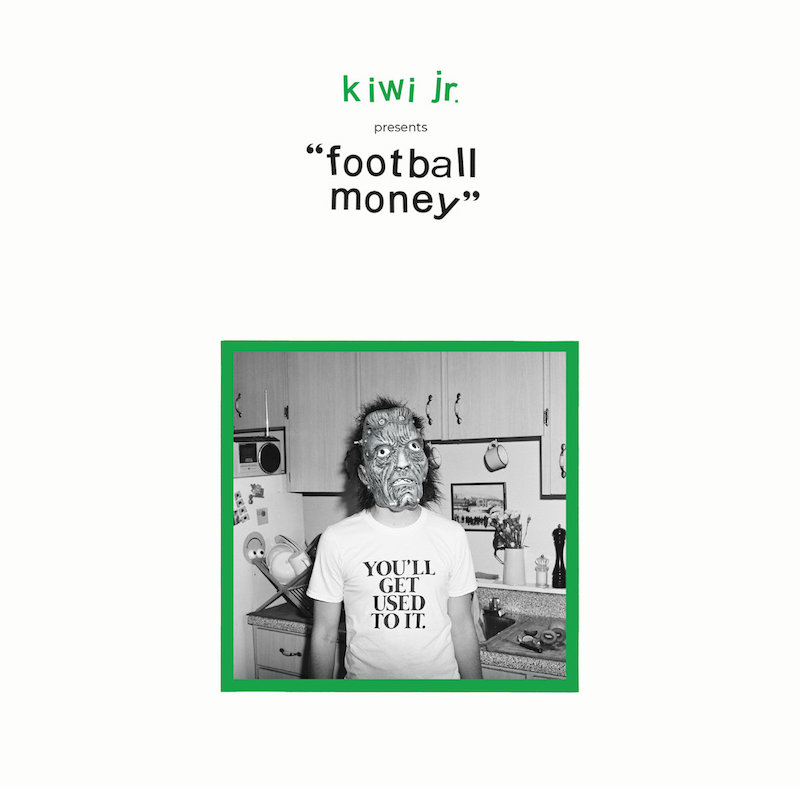 Kiwi Jr's Football Money is a debut that feels like a finale—like the type of record you might expect to hear from a seasoned band just before they call it quits on the patently impossible indie-rock lifestyle while trying to find a foothold in the real world. With any luck, though, this is just the beginning of Kiwi Jr, a group arriving with an almost staggeringly coherent vision, but also with enough of a sense of humor to not take that vision too seriously, either. 

Mostly conceived as a message from the frontlines of all four members' adjustment from small Canadian province to big Canadian city, the short, punchy album is a smirking plea from a few newly minted drones of Work Life, and a treatise on the absurdity of trying to be artistes when the only thing that really matters is paying the bills. Singer/guitarist Jeremy Gaudet is an ideal postmodern protagonist: He's enmeshed in the same increasingly precarious Western problems most of us are, holding a job he hates just to have the privilege of coming home to "a basket of folded white shirts," to sell his soul for a salary just to still be broke—but he hasn't let the oncoming burnout stop him from playing music on nights and weekends.
Kiwi Jr :: Salary Man

Part of what made the first wave of alternative music in the '90s so fun was that it allowed for rock stars to roll their eyes at the world rather than posture happily back at it. A band like Kiwi Jr is a fulfillment of all the malaise and restlessness of a thousand Lollapaloozas (before it became sponsored by State Farm and Adobe), and a much-needed reminder that second-wave sarcasm isn't the type of thing that Gen X can just claim for themselves. And while we're talking about the '90s, Gaudet does cop a lot of his sound and style from Stephen Malkmus, sure. But what better band is there to co-opt in the Twitter age of modified comedic apathy than Pavement? People thought Slanted and Enchanted sounded derivative, too. words / n rogers
Kiwi Jr :: Murder In The Cathedral
New decade. Dig what we do at Aquarium Drunkard? Help us continue doing it by pledging your support via our Patreon page. Doing so will get you access to our secret stash—including bonus audio, exclusive podcasts, printed ephemera, and vinyl records—and help us keep an independent publication going.