Reclamation is at the heart of Yann Tiersen's Portrait, an album that revisits and re-engages with music from nearly 25 years of a career. This isn't a new idea — an artist re-recording their music — but Tiersen's decision in some ways flies in the face of some of his more notable work. It's been almost 20 years since the film Amélie and its soundtrack, largely pulled from some of Tiersen's earliest records, pushed him into a much wider audience. To date, his song "Comptine d'un autre été, l'après-midi" from Amalie has over 235 million plays on Spotify. But why is there a new recording?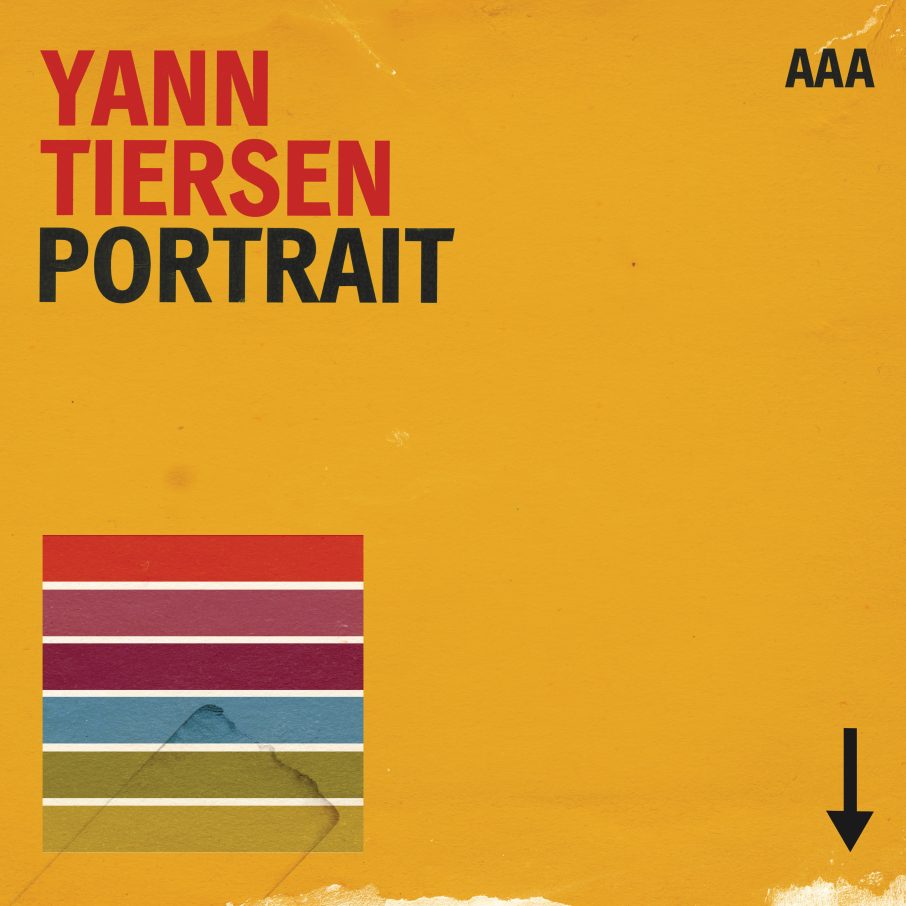 "It was important to keep everything in context," Tiersen said in a phone interview with Aquarium Drunkard. "It was really important for me to have [the songs] back and to have them…in the environment they belong." This sentiment lays at the heart of the sessions for Portrait. How, at 25 years on, can you create a grand unified theory of your body of work? In Tiersen's case it involved revisiting a wide variety of songs, reinterpreting them alongside new material, in order to create just what the title implies: a portrait. The end result is a record that serves as much as an introduction to a great composer and musician as it is a look forward. words / j neas
Aquarium Drunkard: It makes sense that you would come up with the idea of Portrait while touring, because I see a lot of artists, especially ones with 25 plus years of a career like you do, beginning to make those sonic links across their catalogue. Do you still clearly identify with the youngest version of you who wrote your earliest work, or is that something you have to work to get back to?
Yann Tiersen: I think as long as a song is recorded, it's alive when someone listens to it. But it carries on to grow and change over the years. So it's not that I look back to my earlier stuff, it's just that over the years I pick some of them up, or I'm happy to play them live, or I put them down for awhile. But on Portrait it's because I thought the new versions were more minimal, more different, more mature. And the principle and the idea to record them fully analogue, which is really important to me.
AD: One of the collaborators you worked with on this record was Stephen O'Malley of Sunn O))), but there were a number of others: Gruff Rhys, members of Blonde Redhead, John Grant. Were these people you had in mind, or just more coincidences that fell into place?
YT: Stephen's case is quite special because when I recorded my previous album, I had this track that I was dreaming of a big guitar sound on it. And I tried it, but it wasn't really quite right. I was trying too much, so I thought 'well, it's not a guitar song.' It turned out Stephen came to the studio and I was thinking maybe I can ask him to play on some of the songs. So he came back and tried some guitar and it was exactly what I was imagining and hoping for one year ago. Definitely not by chance. Just really an incredible collaboration.
AD: Artists don't always have the time to get to interact with older material in this way. It's almost like you're getting to interact with it in the way your listeners do – by coming back to it at different points and see how it contrasts.
YT: I think on Portrait it was important to keep everything in context. I think some of my songs get out of context. It was really important for me to have them back, and to have them along with new stuff and in the environment they belong and not somewhere else.
AD: With the pieces on this record that are, in a lot of people's minds, tied to particular film scores, like the Amélie pieces, do they maintain their context?
YT: You know, I said 'yes' to the use of my music [in Amélie]. I come from a post-punk and industrial background. That's the music I grew up with or that made me want to do my own music. Einstürzende Neubauten, Throbbing Gristle, stuff like that. And then my music was something like simple melodies with some distance to it. But to take something out of context and put it in some kind of Parisian French cliché, which is not what it was meant for, I've always said it was incompatible with that. Nothing against Amélie – it's not really my kind of movie [laughs] – if it was to be done again, I would say no to the use of my compositions. It was kind of a musical prostitution. [laughs] When I do simple melodies, there is something really dark behind it, or a sense of humor. And then suddenly because of the success of this movie, I had all these people playing my music as this romantic music or going on a date or whatever, but it was something else, something darker. It's not fair to them, actually. [laughs]
AD: That's fascinating to me and such an interesting way to think about it. So much of your music has been used in a lot of films.
YT: Well, not a lot of it actually. Speaking of context, I have a track and it's used in a really uplifting and happy scene. And actually I was thinking of a place where [a lot of] people died. And one of them was a little girl. And this actual piece of music was about this body being here and decay and decomposition. [laughs] It's weird.
AD: When you sat down to record, you had these compositions that you had that you wanted to re-record: what were the common threads that you found connecting your work across the years?
YT: Since the beginning, every album has been the soil and the roots of the next one. It's an evolution between the albums. So all the tracks are interconnected. So playing them live or these stripped down versions – and I'm not into the perfect album thing. So I'm really happy with my first album. Sometimes I think there are too many tracks or too much, but it's fine and it's good because it's what a first or second album is meant to be. I cannot help that over the years some of the songs became more sober or more light, more minimal. And you can reach the essence of the first spark that created the song. And then it's almost more vivid and more alive now, I think. That was one of the points of re-recording. To have that and have the songs one after another and thinking 'yes, that's a part of this.'
AD: So it seems kind of the opposite of what I'd expect. As you've gone on in your career, you've stripped your music back more and more and found that essence. That early on maybe you were trying to do too much with it?
YT: I love really minimal stuff, but I also love noisy, wall of sound stuff. I like something with lots of layers. So it can happen again. I like playing live. Sometimes it's better. Doesn't mean I don't want to do stuff like that. In this case, it was the more natural way. Even the songs with vocals, we did them live in the studio and straight to multi-track. So I think it makes it really more minimal, but more intense sometimes.
New decade. Dig what we do at Aquarium Drunkard? Help us continue doing it by pledging your support via our Patreon page. Doing so will get you access to our secret stash—including bonus audio, exclusive podcasts, printed ephemera, and vinyl records—and help us keep an independent publication going.