Makaya McCraven has been making music his whole life, growing up in a musical family where dad was jazz drummer Stephen McCraven and mom was Hungarian singer Agnes Zsigmondi. Born in Paris but raised in the college town of Amherst, Massachusetts, McCraven came of age with instruments all over the house and frequent visits from musicians. It was in the air.
As a high school student, he was in a live hip hop band called Cold Duck Complex—and playing with them, plus gigging regularly with jazz musicians, folk artists and others put an early end to his formal training at University of Massachusetts. However, he's made his own path since, combining a beat-maker's willingness to experiment with recorded sound, a jazz player's comfort with improvisation and collaboration, and a classically trained musician's understanding of orchestration and arrangement.
McCraven moved to Chicago in 2007, where he has become integral to that city's fertile jazz scene. Since 2015, he has recorded primarily with standard-setting label, International Anthem, often along with other Chicago mainstays including Junius Paul, Ben LaMar Gay and others. McCraven is a musician, composer and bandleader, but he is also highly regarded for his "chopping" or remixing and re-imagining production skills. We're New Again, his reconfiguration of the late-career classic Gil Scott Heron album I'm New Here, will be one of 2020's top recordings, putting a fresh spin on moving meditations on family, personal history and black identity. We talked to him about that project, the process of remixing and the way he and Heron find links between many different kinds of music. words / j kelly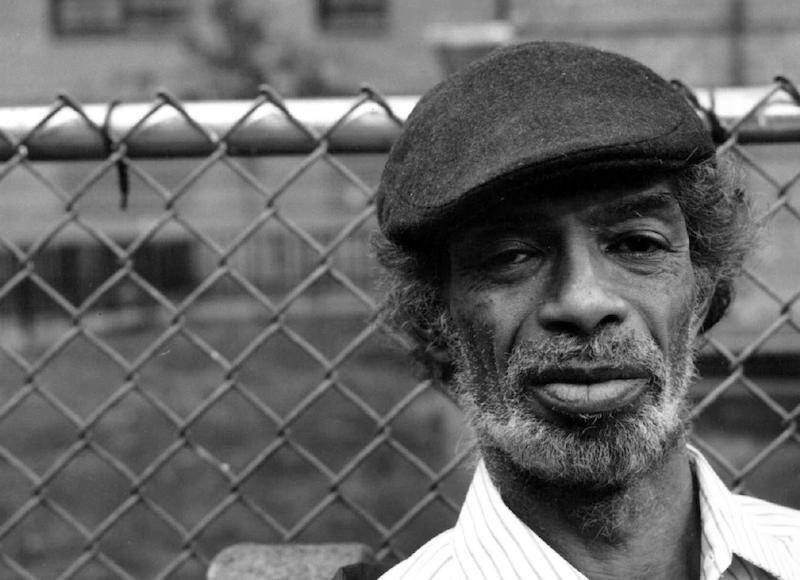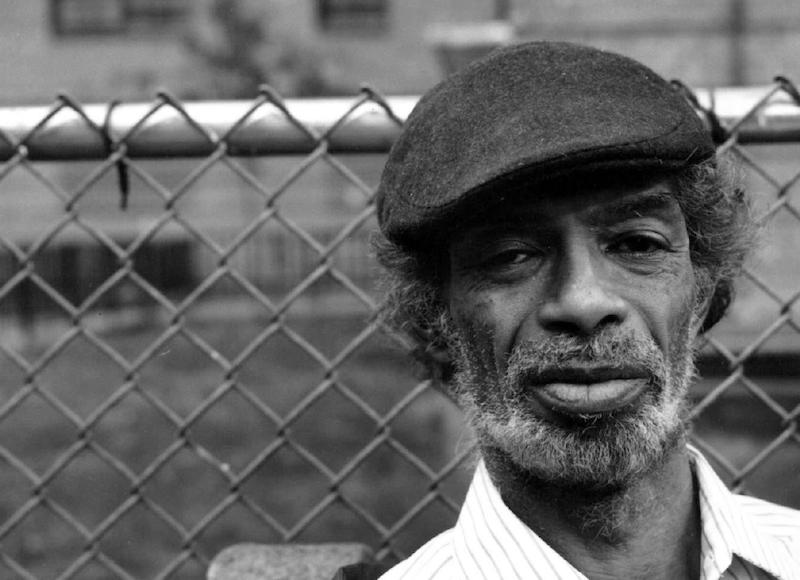 Aquarium Drunkard: How did you get involved with the Gil-Scott Heron project?
Makaya McCraven: Originally Richard Russell and Ben Peterson from XL Archives came to me with the idea and told me a little bit about the concept of the project. It was an honor, and I gave it some thought. It was a lot to take on, but that's really how it started.
AD: It's a really interesting album, very late in his career, a quieter, more acoustic, somewhat less political album than the stuff from earlier on. What about it resonates with you?
Makaya McCraven: I definitely felt that it was a personal album. And introspective. I guess that it was made in a different time in his life. It just kind of connected with me in terms of the legacy of great black musicians and artists in general and wanting to pay homage to that and support that. It hit home in different ways.
AD: Were you a long-time fan of his?
Makaya McCraven: Definitely. I've been influenced by his work from the earliest days. I remember hearing his music around the house when I was growing up. In later years, I found myself connecting what I heard— like "The revolution will not be televised," by Gil-Scott Heron, wow—to what I was doing. It was a process of things coming together like that for me…things in the air, things I was doing. You know what I mean?
AD: But that must make it somewhat more difficult and maybe a little intimidating to re-imagine something that he made.
Makaya McCraven: Absolutely, and that unfolded more and more as I worked on the project. Definitely it was daunting. I wanted to really support his voice in the project as well as bring something that was totally me and my musical vision around it. There was a lot of space to do whatever, to do your thing. And I proposed a few ideas, and the people involved were like, yeah, it all sounds great.
AD: Did you have contact with his family or his estate? Were they giving you input?
Makaya McCraven: Well, of course, we had to be in touch with them and clear different things with them and you know that's all gone well and been really supportive. We've talked to people who worked with him, like Brian Jackson. I've been really happy that the people we've been in touch with have said thank you for supporting his legacy. Thank you for doing this. That's been great.
AD: Can you tell me a little about the process of re-imagining this music? How did you start and what principles guided you as you moved forward with this?
Makaya McCraven: Well, I tried to dig into him, as a person, so I was reading interviews and listening to some of the stuff that I was given that was not released. I also talked to Richard [who produced the original album] about what it was like working on this record with him. I wanted to get some feeling about what it was like being in the studio, where Gil's head was at. And so that conversation with Richard was really great.
AD: What did you learn? Where was he at?
Makaya McCraven: I'm not entirely sure, but I knew that they were talking about the sparseness of the record. I was really dealing with the fact that it was sonically so different from the rest of Gil's work and also what I generally work with. I work with a lot of acoustic sounds, and I like to sample them and reimagine them. So, my first thought was that I'd do a remix where I'd get to work with the audio, and then reimagine that under the vocals. That's my first thought.
But dealing with this record, it was so different that I wanted to bring a more organic approach to it. I feel like the family themes—Gil looking at his grandmother and his mother and talking about going back to Tennessee, "New York Is Killing Me," "Born in Chicago"— really connected with me. It led me into a conversation with Richard about my parents' music and their influence on me. I wanted to incorporate some of that into the project somehow. Which led me to sample some of the old records I had.

AD: Really, of your parents?
Makaya McCraven: Yeah.
AD: Neat, what did you use and where is it?
Makaya McCraven: I mostly used the first three records my father [jazz drummer Stephen McCraven) made. Largely from this one record, Wooly the Newt, which is really not available digitally now. I sampled directly off the record, which is the best way to get that done. Different tracks feature different samples. It's not everywhere on the record. One of my favorites is on "Lily Scott (Broken Home Part 3)." That's a track where my father was playing percussion, kalimba, and my mother is playing a flute, and Gil is talking about the women who raised him. That was kind of poetic for me.
AD: I was going to ask you about the theme of family on this original album and how it resonates with you, and that's a really interesting way that it does.
Makaya McCraven: My father never worked with Gil, but he worked with some of Gil's collaborators and he had a similar spirit in his music. So, that kind of brought it home to me. It was a nice place to begin. Working with a legacy like this, I wanted to take the same kind of approach to it from my perspective. That was me giving it my all.
AD: You had a lot of musicians in your circle growing up. Did you ever meet Gil Scott Heron?
Makaya McCraven: No, no, never met him.
AD: You are known as a drummer and a band leader and a composer…
Makaya McCraven: And a father and a son and a …
AD: Right, but I wanted to ask you about the re-imagining. How did you get into that and what do you enjoy about reconfiguring other people's work?
Makaya McCraven: Well, you know, really this is something I've been working with and experimenting with for a long time, in terms of creative pursuits. I've always been influenced by hip hop and contemporary music as well as the music we call jazz in all its different forms, from avant garde to swing and bebop and so forth, as well as funk, rock, reggae. I've always worked with a lot of different kinds of music including hip hop. I've worked with hip hop bands and when we do that, sometimes we try to cover a hip hop beat or something, and it doesn't come across the same way as the record. That's what's special about using samples or DJing. And that led me to be influenced by recorded sounds of all sorts— like the Beatles did or Les Paul when he was using tape machines or mellotron.
We've only been dealing with recorded sound for a century or so. I think it's fascinating that we can use the studio to create sonic environments that don't even exist in the natural world. And through that pursuit of understanding what I was listening to and experimenting with how to create music like that, it led me to do more producing, both in the hip hop sense and also when I'm with a band. I like to work, not just as a drummer or instrumentalist, but as an artist or creator or producer in coordination with other artists. When I began applying that to my playing, my instrumentalist side, I started to develop this hybrid of styles, which is what the last few records have been, taking instrumental music and adding some production elements or reconceptualizing the sound using contemporary electronics. That has been something I've wanted to do, and I've wanted to work with vocalists, to expand into different places where I'm making music like this. This came as a really cool way to evolve and keep challenging myself in ways, in this space, that is a big part of the way I create. For me, it really worked well.
AD: Did you use all recorded sound, or did you have musicians in to work on it as well?
Makaya McCraven: Oh no, the majority of the music was played in my studio as well as studios in Chicago. I have a variety of different musicians that worked on the record. A lot of them are regular collaborators who I've worked with for the last few years.
AD: Can you talk about some of them in particular, who they are and what they were able to do for you?
Makaya McCraven: Absolutely. The first person I called was Jeff Parker, who is a great collaborator of mine. He's been a mentor and a great friend, and he's just a knowledgeable and committed artist and collector with deep knowledge of music. He seemed like the perfect person to talk to about this.
Ben LaMar Gay was somebody that I also felt would know and understand and be able to contribute to getting a feel for Gil. I thought he'd be able to help particularly, with this blues undertone I was thinking about in the project. You know, Gil called himself a blues-ologist. Now, people call him the godfather of hip hop, but I was thinking well, "What does he call himself?" Material like "Me and the Devil" and a lot of his earlier work was very much rooted in the blues, the deep roots of black music. I've worked with Ben, and I knew he'd be attuned to this. He'd been playing this one-stringed instrument he called a "diddley bow," the kind of instrument you would associate with field songs and spirituals. I thought that was a nice touch or starting place.
Junius Paul is on bass. He's the right hand man to a lot of the music I make. And then we did a session with Brandee Younger and Joel Ross which was really fruitful for the record. A saxophonist from Chicago, Fred Jackson, and um, yeah, that's the majority of it.
And then post-production, I played a variety of instruments across the record, some bass, some keyboards, some percussion, there are some samples of Gil playing the piano that I chopped up and used to have his touch on the instrument with us.
AD: But primarily the thing that's consistent from the original album and this one is the vocals?
Makaya McCraven: His voice, yeah. That's the main thing. It's his voice. I used one little piece of sound, maybe two, one just for a split second and the other only audible for a few seconds, but I used them as a marker and just an homage to the original.
There was also a narrative to the original that I liked. A lot of pieces came together in a sequence. This kind of record, it's a start-to-finish kind of record. More than it is like, "Oh, my favorite song is this one." Though there are a couple in there that I will point to and say check out this song. But for me, it came together as the sequence came together. That really helped the whole thing…the narrative of it.
AD: It really moves in a beautiful way. As a drummer, do you start with rhythm?
Makaya McCraven: Not necessarily. In some cases, starting with rhythm is a necessity in terms of format, especially with samples and electronics. So, the rhythm is really important to the pace with the voice and all that. But often, I start harmonically just because, I don't know, there's something that interests me …like being a composer and writing music and being a thoroughly studied musician.
I like to incorporate all kinds of instruments, bass and keyboards and trombones and a Rhodes, a piano, acoustic basses, drum sets, midi controllers, xylophones. I try to use them both because I like to work with other people, but I try to gain some amount of proficiency on different instruments and use them as tools to write. That's a big part of my creative process. I've always liked to play multiple instruments. I grew up around multiple instruments. Drums was just something I played from an early age. My father was a drummer. The drums were there, set up in the house. So, as I got older that was just the one I was best at. But I also was a bass player.
AD: I don't mean to pigeonhole you, I just really love the way the album moves.
Makaya McCraven: Oh, thank you very much.
AD: I know you said that for you, the album works best as a whole and sequencing is important. But I did wonder if you had a favorite song, or even a favorite sound or a moment? Anything that turned out really well and even maybe surprised you by how great it sounded?
Makaya McCraven: "I'll Take Care of You," which was kind of a big hit on the original album. I didn't realize some of the different place that song had gone. But for some reason, it wasn't coming together, and there were four different versions of the song. It only really came together at the very last minute. I really like the way it came out. It became one of the catchier songs, I think. I was happy with that. Because I didn't know what I was going to do. It had to be good, you know. There were some sleepless nights. You know, "Where did the night go?"
AD: I know you're working on a bunch of other things, including something with the Chicago Symphony?
Makaya McCraven: Well, I just did a feature performance at the Chicago Symphony Center, at Orchestra Hall, last Friday.
AD: Tell me about that.
Makaya McCraven: It was a great night. The concert came out wonderfully. It's a project I've been working on for many years called "In These Times," which is an exploration of a variety of time signatures. I bring them together in polymetric ways that come across more like four-four or three-four or in different ways that are palatable or just kind of blend the line. It's something I picked up from West African drumming, and also my mother is interested in Bulgarian folk music where they have 7/8s and 11/8s that have dances associated with them. They're more than just intellectual exercises.
AD: I think I would fall.
Makaya McCraven: Yeah. So, I've been implementing these kind of rhythmic concepts in some hip hop ways and incorporating them into different influences in my writing. Half of the music we've been touring for a while has been this type of music, and then we play music from the records that I've been creating as part of the repertoire and some Gil Scott Heron tunes as well. But I've been taking all these compositions and recording them over the years and arranging them. We did a commissioned piece at the Walker Arts Center that led to incorporating visuals as well as some strings.
AD: I heard about the visuals.
Makaya McCraven: This was a full performance with the visuals and the string quartet, and my large ensemble, which is Brandee Younger on harp, Greg Spero on piano, Marquis Hill on trumpet, Greg Ward on alto saxophone, Irwin Pierce on tenor, Matt Gold on guitar. It was about 12 musicians in all. The show went over beautifully. I couldn't have been happier with the way that it went. It was very comfortable and relaxed. Great response. Really beautiful space. It was really nice. The whole night was recorded. We got a really nice capture of it. I was really happy with that.
I've also been recording some other bigger performances. There's a newspaper here in Chicago called In These Times. It's a political paper. They covered me as a working musician in 2014. The piece went kind of viral and it really detailed the amount of work I was doing and the amount of people I was working with. So, now we're doing some recordings in their offices, utilizing historical audio from Studs Terkel's long-standing radio show, "In These Times." There's a really great database of interviews from James Baldwin to Harry Belafonte to Stokely Carmichael and all sorts of working people across the arts to all industries, really. He was just covering people. It's quite a database. So, I was using that database as well for audio to kind of build the narrative of the piece and it functions with that material.
AD: Cool, that's quite a lot, but I don't want to cut you off if you've got other projects that you're working on after this. Do you want to talk about anything else?
Makaya McCraven: There there's some stuff that I can't really announce. But I'm always working on music and looking to grow and collaborate and create.
AD: When I found out about this Gil Scott Heron record, I was reminded of a show you did in Chicago a couple of years ago – I was trying to get my son, who lives in Chicago, to go—but it was you doing Dilla's Donuts with a huge ensemble.
Makaya McCraven: There's a pianist here in Chicago named Charlie Coffeen from the band Sidewalk Chalk, which is a live hip hop band, which always reminded me of the band I came up in playing. Charlie has been doing this Dilla's Donuts thing annually, putting together a small orchestra of about 22 musicians, plus a bunch of special guests, myself. I did the concert. Chris Turner came in, a great vocalist. Braxton Cook. It was a great thing. They're doing it again this year. I couldn't take part in it this time.
That and doing this large ensemble stuff kind of came from Universal Beings, because during Universal Beings, I had played with all these different ensembles. We did a series of concerts that brought the bulk of those musicians together on one stage. So, it went from several different small groups from around everywhere, to one large ensemble playing the music. And that's kind of led to more and more of these large ensemble performances throughout the year. There's been a progression towards conceptualizing the music for a larger group. For me it's amazing that you can take the nugget of a small ensemble or one person or two people just creating together, and you can flip that and imagine something else, extrapolate that into a whole orchestra piece. I think that's cool, exploring all the different ways to do that. One time. I had a composition teacher who really talked about how a whole symphony piece can come from just three notes. It's extrapolated and enlarged, but at the core, it's really something very simple. Hopefully, I can create and try to achieve these things.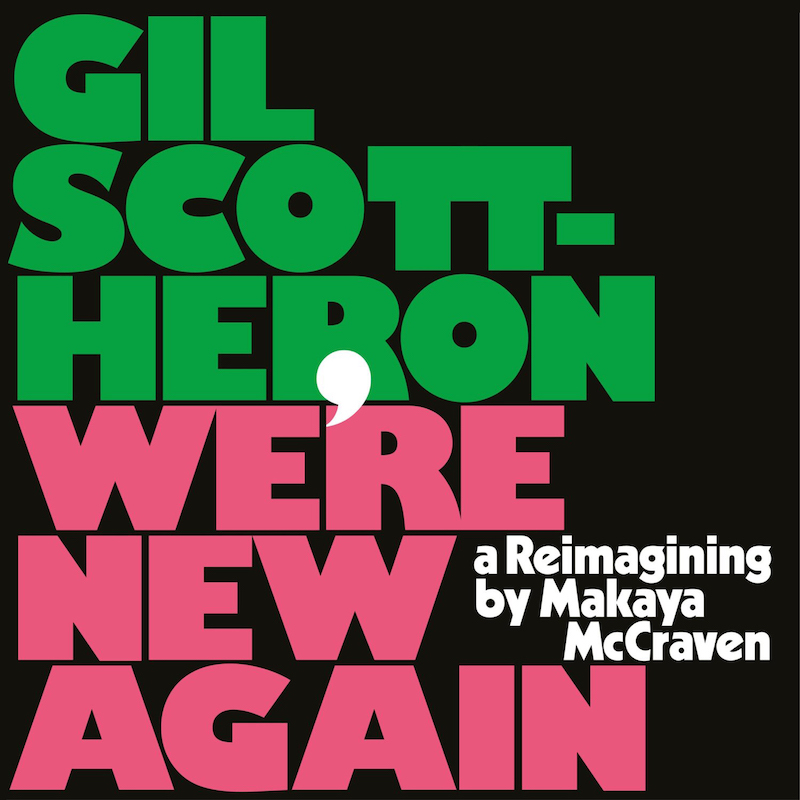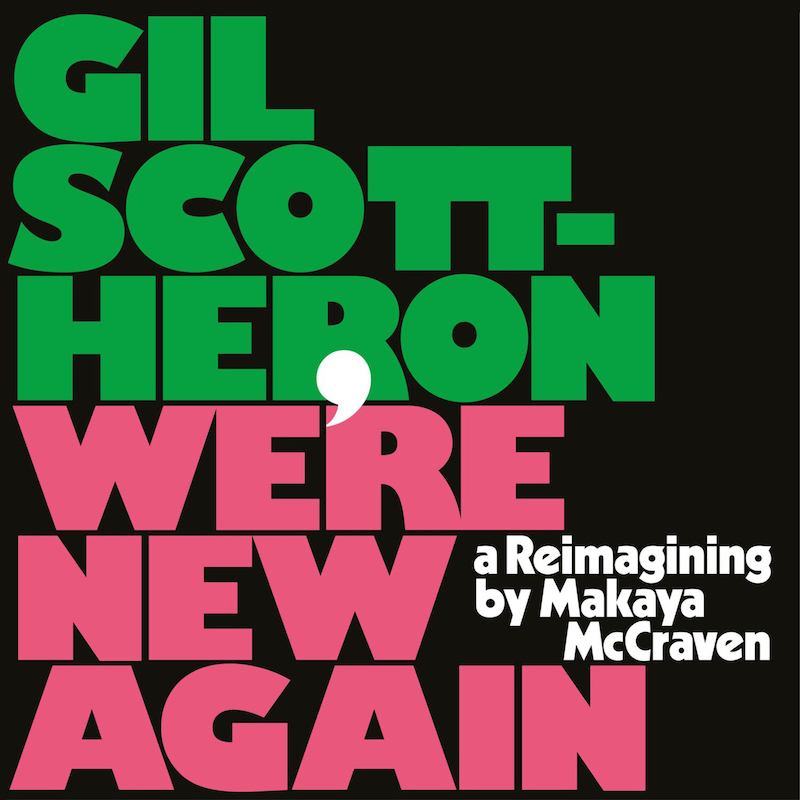 AD: Did you go to conservatory? You must have.
Makaya McCraven: Kind of. I mean, yes, I did go to conservatory. But I really grew up playing music in an oral tradition. I really think of most of the music that I play is in that space. I enjoy playing by ear, and teaching other people by ear. People complain that I don't have charts all the time. You know, I was that guy that my friends convinced me to come to the conservatory, but I had a tumultuous time in school. I was in a working band. I was playing professionally in high school and by the time I was in college, I was pretty busy. My professional schedule was getting in the way of school.
AD: That's the best reason to leave conservatory, I think.
Makaya McCraven: Yeah, it was kind of challenging. I was playing with professionals, getting called to do gigs and starting to travel. I've been a full-time musician since I was a teenager.
AD: But the piece you played at the Chicago Symphony, you must have had to write all that down, didn't you?
Makaya McCraven: Yeah, so I went to conservatory, but it was only really later in my professional career when I was getting asked to take on more challenging projects and handle different roles, the writing skills kind of developed and I used that more. I wish, at the time that I was in school, I was more in tune with that or could have compartmentalized my feelings about my professional side and school. I never finished. I was in and out. Taking semesters off the whole time.
AD: Which school was it?
Makaya McCraven: University of Massachusetts.
AD: Oh, right, I live in New Hampshire, really close to there.
Makaya McCraven: I grew up in Amherst. I was in a local legend band that we started in high school and played through college, running up and down the east coast playing shows.
AD: What was the name of the band?
Makaya McCraven: Cold Duck Complex. It was a live hip hop band. It did jazz and rock and jam-band-y stuff. We had a nice connection. We opened for some big hip acts like 50 Cent, Pharcyde, Digable Planets, Mixmaster Mike. I was a young guy. I was also working a lot with jazz musicians. Also, folk musicians. There's a strong folk scene there. All sorts of stuff. That's been the crux of my career, being a versatile musician and trying to be a facilitator around the projects and the people that I work with and working with them and having a strong work ethic and trying to be a thoroughly committed musician. If you're committed it will take care of you – I think, I hope.
AD: It's interesting because you have that in common with Gil Scott Heron that you're at this conjunction of all kinds of music and that's what makes it interesting.
Makaya McCraven: Maybe. I feel that. I appreciate musicians who are daring and just do their own thing. Uncompromising with themselves. It doesn't mean you're uncompromising to work with. You know what you want to do. You do what you do because you love it. I've always played music because I love it.
Having musician parents who had some success, too, I had no disillusionment of what I was getting involved with as an artist or freelancer. So, I was trying to keep that in mind, to do it because you love it, and keep all the reasons you love it in mind, but also work professionally and treat it like a job. So, you want to be an artist, kid, go out and create art. And find ways to facilitate your art and find ways to do it. That's one thing about Chicago. It's not all the hype and fluff about some of these larger markets. Here it's like be real and do the work. You can meet some very committed artists that way.
New decade. Dig what we do at Aquarium Drunkard? Help us continue doing it by pledging your support via our Patreon page. Doing so will get you access to our secret stash—including bonus audio, exclusive podcasts, printed ephemera, and vinyl records—and help us keep an independent publication going.