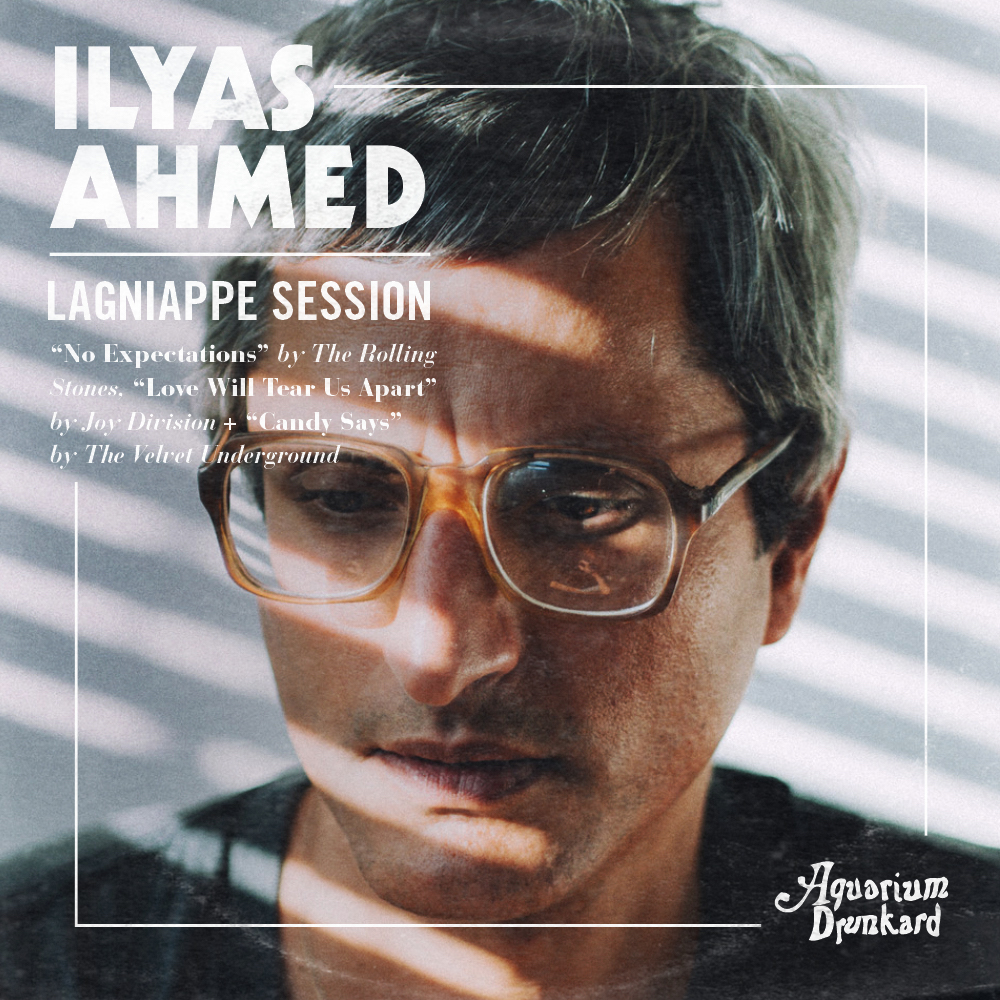 Lagniappe (la ·gniappe) noun 'lan-ˌyap,' — 1. An extra or unexpected gift or benefit. 2. Something given or obtained as a gratuity or bonus.
One of the underground's most reliable figures for the past decade-and-a-half, Ilyas Ahmed isn't an easy artist to pin down. Like Six Organs of Admittance's Ben Chasny, he can do hauntingly skeletal folk as well as he can do electrified/electrifying excursions, ambient reveries or full-band blowouts (Ahmed also plays with the psych masters Grails). He wears his eclecticism well, though; somehow, everything the Portland, OR-based does feels cohesive and focused. One gets the feeling that his record collection is deep and wide, but for his debut Lagniappe Session, Ahmed doesn't bother digging out obscurities. Instead, he offers awesomely fresh spins on classics from the Rolling Stones, Joy Division and the Velvet Underground, turning these well-worn tunes inside out and revealing new colors.
Ahmed on his selections, below …
Covers are strange things … How do you feel someone else's voice in your throat? There's the song you love … the song you want to do justice to … the song that you think is a good look … the song you wished you wrote … the song the song the song. There are songs I've always wanted to cover because I love and identity with them. They're by people I admire, who feel like close friends. But often I can't do it, because they feel foreign in my throat. Initially when asked I thought I'd figure out how to cover the first side of Point of Departure by Andrew Hill, my favorite record ever. Instead I started thinking about some of my favorite songs.
Awhile back I was making a record called I Am All Your Own and it was during that period I spent a lot of time thinking about the songs that have been in my life for a long time — the hows and whys that they stay with me. My background is more free improvisation than sitting around figuring out how to play songs. But around this time, I made a tape of covers that I thought would be cool to release as a bootleg companion piece to that record. I ended up thinking that was too much of a dumb move, so I left the tape under the wheel of a parked car. Goodbye, songs.
Ilyas Ahmed :: No Expectations (The Rolling Stones)
"No Expectations" was on that tape. I've always loved the ballads the Stones did ("Moonlight Mile," "Winter," "Heaven," etc.) and I'm pretty sure now that Mick was behind most of those. Yeah, Keith is the badass everyone loves but maybe Mick's the real badass. Maybe not though.
Ilyas Ahmed :: Love Will Tear Us Apart (Joy Division)
I always think of Joy Division of being modal music and thought their songs would lend themselves to being arranged for fingerpicked guitar. Peter Hook's bass playing was a big influence on me, as well. I forgot to sing a verse on this version, but I think it's OK and I hope wherever he is Ian Curtis is OK with that.
Ilyas Ahmed :: Candy Says (The Velvet Underground)
"Candy Says" is my favorite song by my favorite band and I've tried for years to record a version of it that did it justice. I remember reading as teenager that Lou Reed wanted the songs to make people feel less alone which made a big impression … this song did it for me.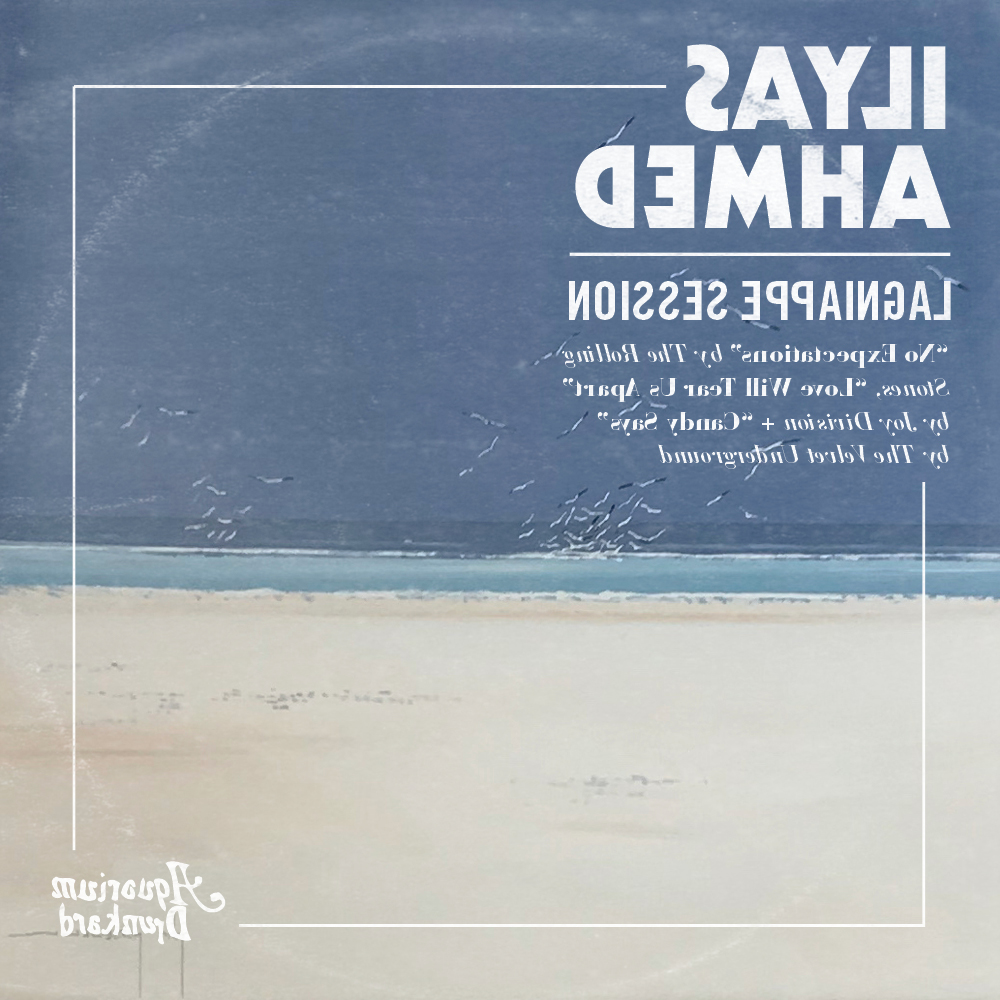 Lagniappe Sessions Archives / imagery via d norsen
Support independent media. Dig what we do at Aquarium Drunkard? Help us continue doing it by pledging your support via our Patreon page. Doing so will get you access to our secret stash—including bonus audio, exclusive podcasts, printed ephemera, and vinyl records—and help us keep an independent publication going.