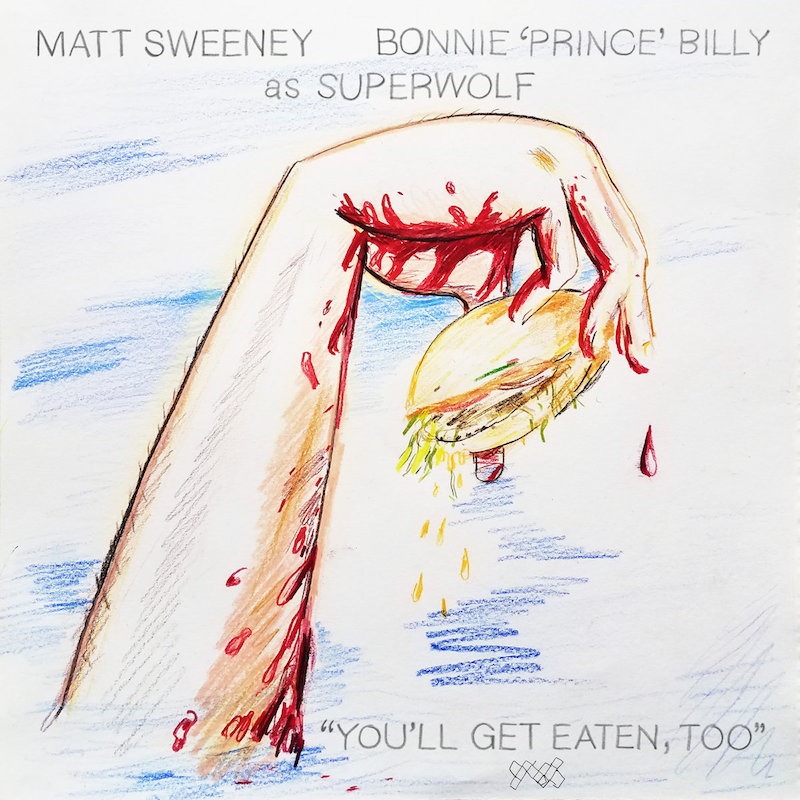 Global pandemic. Game show host leader of the free world. Massive unemployment. That Tiger King show. Lots to be confused about in late March 2020 … but not this!! The return of Superwolf — the collaboration of Bonnie 'Prince' Billy and Matt Sweeney.
Release notes: "You'll Get Eaten, Too" dates from Superwolf's long middle-period between their initial album release (2005) and the planned release of a new album, which is almost fully rendered, awesome and now awaiting the new world order to be sorted. Will music be marked any more non-essential than it already has? Matt and Bonnie certainly hope so. In the meanwhile, "You'll Get Eaten, Too" is a (de)commissioned number from a decade back, recorded at the old Rove studio HQ in Shelbyville by Paul Oldham, and with Peter Townsend on hand to round out the sound.
Aquarium Drunkard is powered by Patreon, which will allow readers and listeners to directly support our online magazine as it expands its scope while receiving access to our secret stash, including bonus audio, exclusive podcasts, printed ephemera, and vinyl records. Your support will help keep an independent cultural resource alive and healthy in 2020 and beyond.