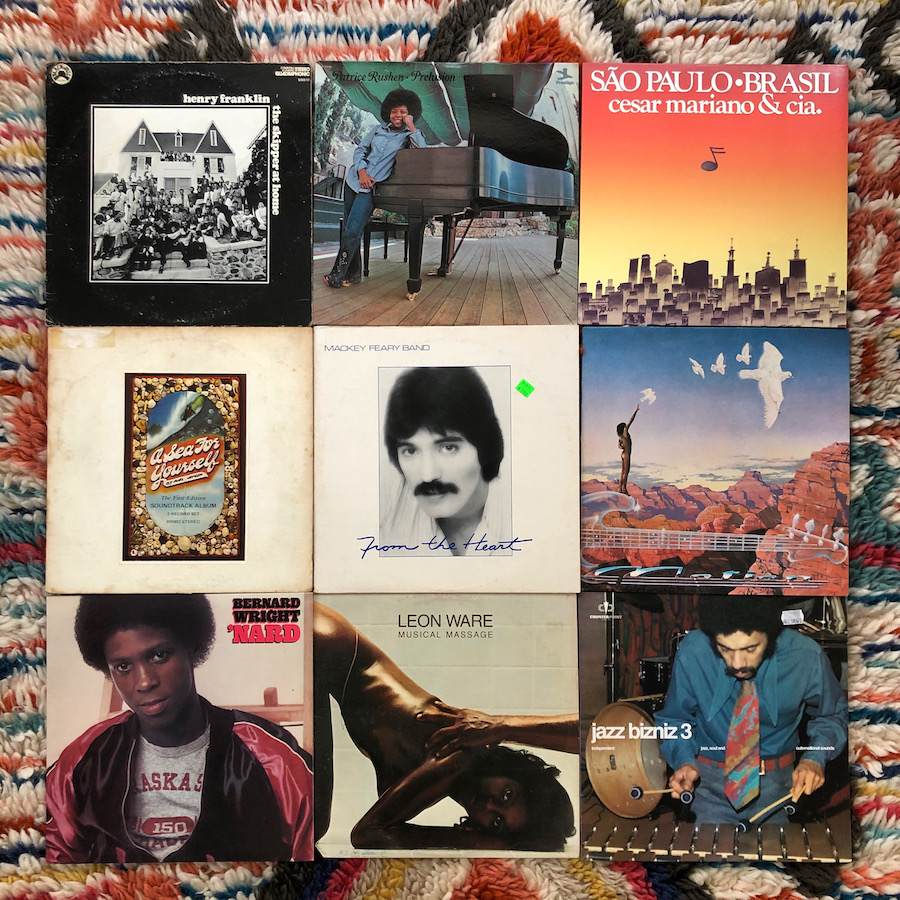 "Sing a simple song, you can't go wrong" // Here are some slow and mellow songs for these not so mellow times. Hope everyone's staying safe out there and taking this time to reflect and share moments with their closest loved ones.
Henry Franklin – Soft Spirit / Patrice Rushen – 7/73 / Cesar Mariano & Cia. – Poluição / Richard Henn & Company – Squeeze Box / Macky Feary Band – Island Smile / Motion (George Oban) – Rainbow / Bernard Wright – Music is the Key / Leon Ware – Musical Massage / General Lee And The Space Army Band – We Did It Baby (Pt. 1) / Pharaoh Sanders – Love Will Find a Way /// compiled by Phil Cho
For heads, by heads. Aquarium Drunkard is powered by our patrons. Help us continue doing it by pledging your support via our Patreon page.