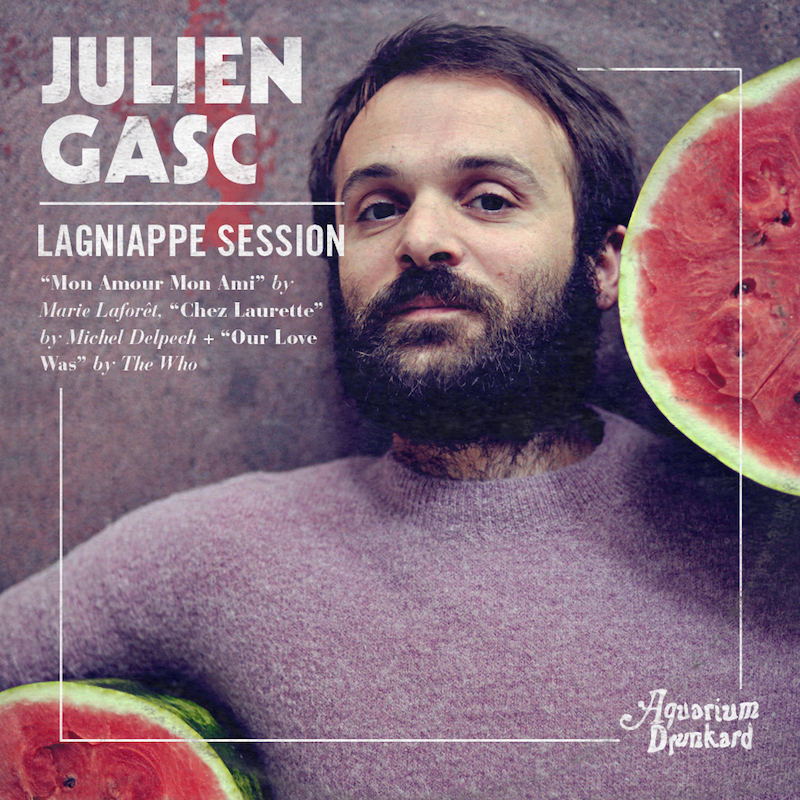 Lagniappe (la ·gniappe) noun 'lan-ˌyap,' — 1. An extra or unexpected gift or benefit. 2. Something given or obtained as a gratuity or bonus.
I first met Julien Gasc at a gig in Paris while on tour in Europe with The Entrance Band in 2011. He was playing bass in a group called Aquaserge that were on the same bill as us, who proved to be a good fit with their French prog and art-rock influences. They were fantastic, and had the musical prowess of bands like Soft Machine, Gong, and Magma but were clearly informed by modern genre-benders like Air and Stereolab as well. Our bands got along easily with each other after the show, which led to Julien inviting us to stay at the house they were living in outside of Toulouse. The place was beautiful; an ancient chateau on a countryside estate with a castle and vast fields and vineyards typical of the South of France landscape. The night we stayed there was spent drinking wine, listening to records, and picking each other's brains about music, recording, and our respective lifestyles. It didn't take long for us to realize that we had very similar tastes, and certainly a passion for talking about it all. Being involved in similar musical communities, but from different parts of the world, it was fascinating to meet a friend who I could relate to on so many levels yet who continually gave me a fresh and uniquely French perspective on the music of the past and present that inspired us both.
Julien released his first solo album, Cerf Biche Et Faon, in 2013 and I immediately fell in love with it's effortless and eclectic blend of both traditional and nontraditional elements. Lo-fi post-punk dirges, folk-rock whimsy, and avant-garde vignettes were all present and helped to paint this picture of Julien as a clever and romantic French songsmith with seemingly endless musical capabilities as a writer, musician, and producer. The album had a sketchbook quality to it, casually moving from one mood to the next. A highlight on the album is the wonderfully stark cover of Harry Nilsson's "Together" ("Ensemble"), a profound example of Julien's pure vocal capabilities of carrying a tune on his own with little instrumental accompaniment. In these moments, Julien's voice (to the non-French speaker) is like the bird singing in your backyard that you cannot understand yet remains unmistakable, unique and beautiful.
Kiss Me You Fool, Julien's impressive follow-up, came out a few years later and continued to build upon the solid foundation established with his debut. It felt more like a real album and showcased his adventurous sense of melody and rhythm, all arranged and performed with sharp precision. The jazz-prog influences of his Aquaserge days came back into play and carried the record into being a bold and confident second chapter in Julien's career. Though the songs and arrangements were the central focus, the full sound of the rhythm section and instrumentation helped to propel the music to new and powerful, rock-and-roll heights – all while refraining from loose jamming or meandering improv. Kiss Me You Fool made it clear that Julien was a brilliant musical mind who could write and produce captivating work in the studio that defied classification, moved in it's own direction, and had its own unique mission and identity.
L'Appel de la Forêt, Julien's third record, yet again continues to raise the bar. Unpredictable and thoroughly modern synths and syncopated percussion arrangements introduce funk and grooves to the album with a subtle ease absent from previous lps. Every track turns a new corner, yet the listener never feels lost or expelled from Gasc's musical universe.
For this installment of the Lagniappe Sessions, Julien chose a fitting selection of tunes for us that feels like a stripped-down companion piece to L'Appel de la Forêt. Tradition is re-birthed and transformed here into both fresh and familiar feelings (a continuing theme in his approach). The delivery is minimal, almost completely acapella; Julien, the charming and distinct bird in the garden, is with us once again. Please listen to his renditions of The Who's "Our Love Was", Marie Laforêt's "Mon Amour Mon Ami" and Michel Delpech's "Chez Laurette" and find his own words about each selection below. Merci! – Derek James
Julien Gasc :: Mon Amour Mon Ami (Marie Laforêt)

I love Marie Laforêt, I've heard this song since I was a child, my mother always sang it to me when she would carry me around.I was not aware at the time that it was a cruel song with these falsely naive words.
Julien Gasc :: Chez Laurette (Michel Delpech)

My mom used to sing me this one as well, I love it, this song talks about young dudes hanging at a café called "Chez Laurette", they didn't have money, Laurette would pay for their drinks, the teens were watching the girls go by, and there were so many they wanted to kiss.

Julien Gasc :: Our Love Was (The Who)

Always loved The Who, I got obsessed with Tommy and Quadrophenia, I got a copy of The Who Sell Out when I was fifteen/sixteen years old, there's always a strange feeling when I listen to this particular song, this songwriting is unique.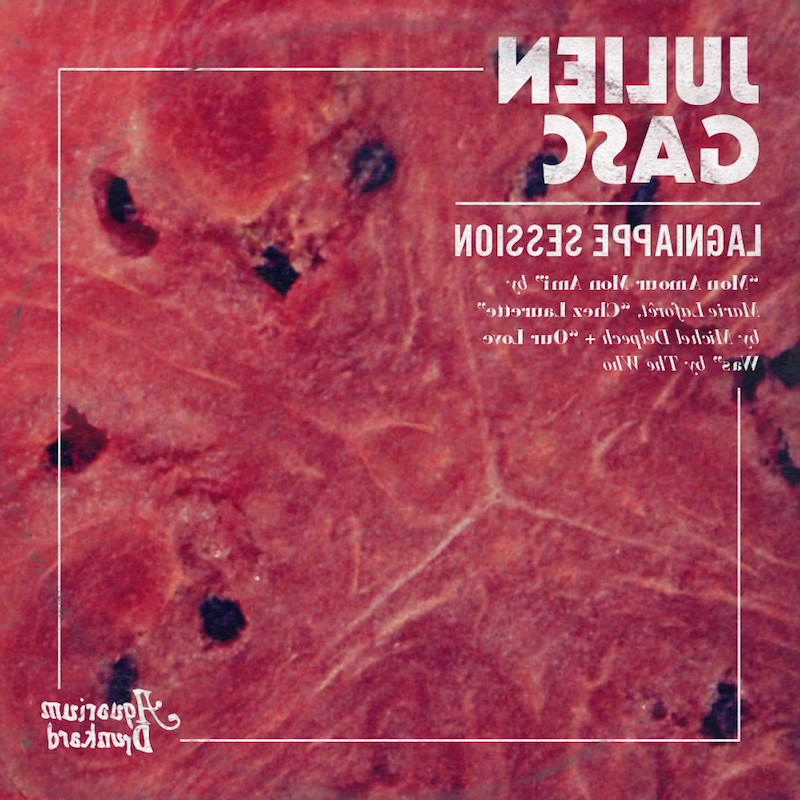 Lagniappe Sessions Archives / imagery via d norsen
Strange times. Do our mixtapes, features, interviews, essays, and original sessions make your listening life better? Help us continue doing it by pledging your support via our Patreon page. Doing so will get you access to our secret stash—including bonus audio, exclusive podcasts, printed ephemera, and vinyl records—and help us keep an independent publication going.