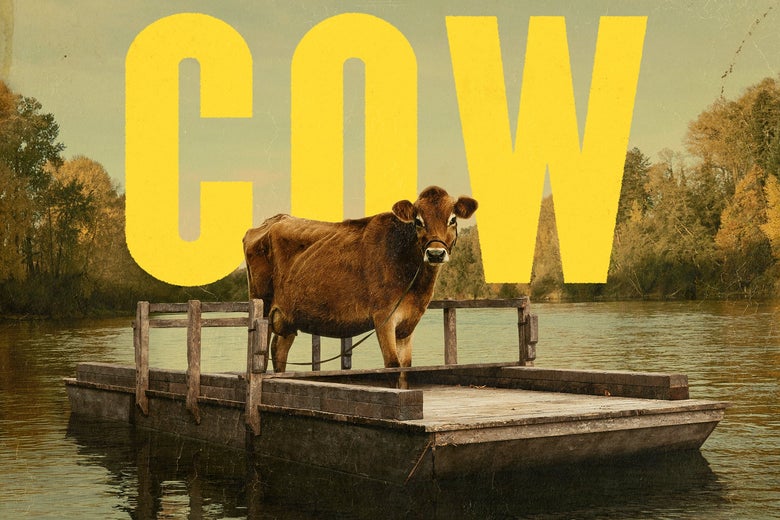 Just before the lockdown, filmmaker Kelly Reichardt released First Cow, the filmmaker's seventh feature film. A slow and mediative movie, it features sounds by AD compatriot William Tyler, who recorded the soundtrack with Scott Hirsch at Echo Magic Studio. While composing and recording, Tyler and Hirsch put together a "mood board" of sounds they referenced while working on Music from First Cow. Here, Hirsch shares that mixtape, along with his thoughts about First Cow.
Musician William Tyler and filmmaker Kelly Reichardt similarly operate among their own fully formed and self-constructed worlds in their respective mediums. The two came together last year when Kelly invited William to compose for her latest film First Cow. I was fortunate to facilitate the collaboration as the role of music editor on the film and recording William's soundtrack with him.
In William's words, "In this film a dairy cow in 1820s Oregon serves as a metaphor for white colonial privilege and a lovable but ultimately hapless duo of grifter friends serve as a metaphor for the birth of American capitalism. They poach milk from the cow to make baked goods for the Oregon settlement of beaver pelt traders at exorbitant prices—but the biscuits they make serve as a symbol of the lands these white settlers have left behind—in one case they remind a trapper of 'something my mom would have made' or to the English nobleman who actually owns the cow, he 'tastes London in the biscuits.'"
First Cow premiered at the Telluride Film Fest in 2019 and enjoyed a very limited theatrical release due to spread of Covid-19 in February of this year, but will be re-released theatrically by A24 at some point.
Once the film was finished, William and I were inspired by a lost genre of film soundtracks like Ry Cooder's Paris Texas, Neil Young's Dead Man, etc. We envisioned a release which intertwined sound and dialogue from the film with the music. A24 and Merge records got on board and William Tyler's Music From First Cow soundtrack was released digitally last month.
To celebrate the release of Music for First Cow, I was inspired to put together a mix of our collective "mood board" of the music that we were inspired by in the making of the First Cow soundtrack. Here is "Music for Films Real or Imagined." —Scott Hirsch, April, 2020
Do our interviews, mixtapes, features, essays, and original sessions make your listening life better?  Help us continue doing it by pledging your support via our Patreon page. Doing so will get you access to our secret stash—including bonus audio, exclusive podcasts, printed ephemera, and vinyl records—and help us keep an independent publication going.