Just as many of us were folding into our geo-domes for extended isolation in early March, a tweet floated across my transom that asked the reader to "Imagine a world where there were archives of live P-Funk and Fela recordings as extensive and well-curated as those devoted to the Grateful Dead." To paraphrase a recent viral hit: it's easy if you try. At least, the imagining is. Just pretend that they're the Dead.
While civilians might have a happy ol' time picking on Deadhead obsessiveness, Deadheads have also provided the skill sets and some of the literal tools to actualize those well-curated dream-worlds beyond streaming service playlists. If nothing else, quarantine has given me even more time to be obsessive about favorite music, new and old, curling into the comfort of details and discographies. Alongside recent live recordings by a few favorite artists, a large part of my early quarantine media diet has been an attempt to make personal sense of the intimidating careers Sun Ra and the Sun City Girls, two artists whose music I love but whose musical stories I never felt like I understood beyond enjoying scattered albums from wild, blizzard-like discographies. Isolation has also given me time to be obsessive about being obsessive.
The first step, of course, is to do the glaringly obvious and see what's out there. Like many bands with massive catalogues, both Sun Ra and the Sun City Girls are far easier to navigate these days than they were in their prime. In the case of Sun Ra, the music is already fairly well-curated. A copy of The Earthly Recordings of Sun Ra (2nd edition) has been my companion on the spaceways, a DeadBase-like untangling of Sun Ra's many releases and live tapes, and a great map to what's available on the rapidly expanding Bandcamp page of official Sun Ra releases. (John Szwed's Space Is The Place biography is perhaps more readily available.) Likewise, the shockingly informative semi-official Sun City Girls site fits together the trio's concentrated 25-year explosion of LPs, cassettes, and world travels, many now also documented on Bandcamp. For lots of legacy artists, the late years of the CD boom saw an outpouring of archival releases spread across labels both legal and otherwise. The vinyl resurgence and Bandcamp explosions have triggered successive further waves. Discogs can usually be of help sorting out the gaps.
Diving into the murky waters of unofficial material, I generally start with the etree database, linking together many collectors' lists, just to see what's out there. In the case of the transomed tweet: Fela Kuti shows are sadly fairly scarce; George Clinton shows (indexed as Parliament, Parliament Funkadelic, George Clinton and Parliament Funkadelic, George Clinton and the P-Funk All-Stars, and other names) are less so. To hear these recordings, one can poke around on search engines for mp3s, check YouTube, or delve into the InternetArchive (which has way more than Dead shows). But if they're not there, BitTorrent is the place to go.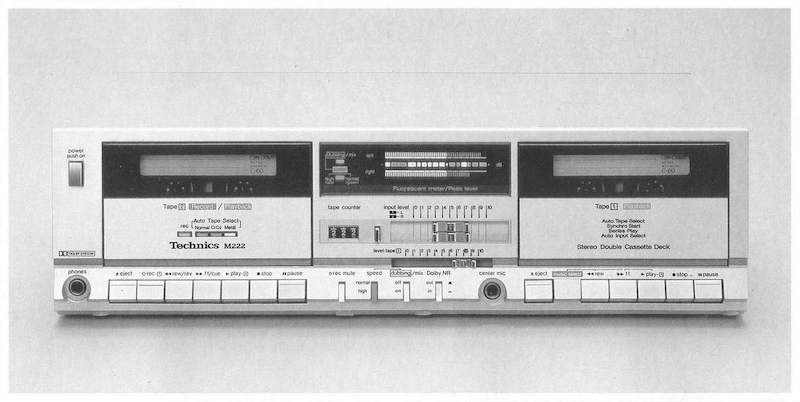 For non-jambandy music, my own personal go-to live torrent sites are Dimeadozen, the Traders' Den, and Lossless Legs (all requiring free registration). Beyond BitTorrent, I've also rediscovered the joys of Soulseek, which retains superpowers akin to Napster in 1999 (or greater). If one is clever with search terms, many live recordings in circulation are within quick reach. Other places to peruse include bigO's supply of Recordings of Indeterminate Origin, the Ousterhout collection, the McKenzie Tapes, the slightly sketchier Guitars101 forums (lossy and lossless). The righteous Doom and Gloom From the Tomb (operated by Aquarium Drunkard comrade Tyler Wilcox) goes quite a way towards curating the unreleased work of other artists from the indie and improvising canons and beyond. And, if any of these places don't turn up desired recordings, a polite note to collectors (and perhaps a tape list) can often cause the jams to be kicked out in your general direction.
The reason the Grateful Dead tape archive is so extensive is because of the Dead themselves. But the reason it's so well-curated is because of the Deadheads who've spent a half-century talking about it and mapping it out. If a given artist doesn't have a ___Base or Earthly Recordings of ____ franchise dedicated them to yet, it's well worth drilling beyond the homogenized search-dominating LiveNation-owned setlist.fm to see if fans have already done the work in richer, more-annotated, artist-appropriate ways. (Compare a Neil Young setlist from the "user-generated" setlist.fm to the same show from the fan-made SugarMtn.org and see which feels more scholarly.) Though I haven't yet come across any sites that annotate live Fela Kuti or George Clinton, many other artists' careers are documented. And if they haven't been, it's a well-framed invitation to (and perhaps even the responsibility of) an interested party to make that happen.
Rolling one's own chronologies is perhaps an old world skill, but a merit badge any virtual tape collector can earn, scaling from scrap text files to the massive public projects that provide the core of collecting. Jazz freaks invented discographies, but Deadheads tunneled deeper. Even if recordings don't survive for all dates, every sliver of information gives context to what does. Did performances happen at the beginning or the end of a tour? Were they local one-offs? What size venues? Who promoted it and why? The explosion of online news archives in the past decade has provided an infinite wealth of possibilities for researchers of all stripes, with reviews and club listings able to fill in blank spots and even setlists.

A family of blogs centered around the Grateful Dead and the Bay Area music scene of the '60s and '70s (including LostLiveDead, Hooterollin, RockProsopography101) provides one model, practicing what founder Corry Arnold calls "prosopography," a long-form long-tail approach to gathering information by SEO. Neutral posts open up questions about local music scenes, obscure performances, and opening acts that invite late-night searchers to leave their memories, theories, and evidence in years-long comments threads. (I wrote about it more extensively here.)
One researcher has borrowed the methods to create chronologies for decidedly non-Deady acts including The Stooges, Canned Heat, the Nitty Gritty Dirt Band, The Turtles, The Fugs, Todd Rundgren, and many others. Some fans have begun to collect local histories for venues, like Ebbets Field in Denver. I was inspired recently to assemble chronologies for what happened at the Fillmore East before and after Bill Graham occupied the venue. Each list is a portal to corners of music history and, maybe with some hustle, more tapes.
While the internet has seemingly killed some of the thrills of collecting by making recordings easily available, it's also a reminder that not every artist's live recordings are nearly as documented or organized as the Dead's. What's changed is being able to see the totality. There are still plenty of actual tapes left to discover in thrift stores, by asking around among friends in the local scene, or even going door-to-door like 78 collectors of old. I still trade recordings one-to-one with friends, but even more common is the exchange of information that happens as recordings surface and re-surface on social media. Conversations emerge on artists' birthdays or the anniversaries of performances or during late night YouTube binges for no reason at all, each shaping these unofficial canons with new meanings, pulling chronologies tauter, untying knots, and providing ways to love the music more fully.
All of the above pertains most broadly to artists performing during ancient pre-internet times, and all applies to those who've continued (or started) to be active since then, with whole additional procedures and skills and places to check. Most recently, as Bandcamp has eased DIY distribution, artists have reembraced the official live recording as ways to document their ongoing musical evolution and hopefully make some money without a lot of additional production costs. In the past few months alone, I've especially loved live releases by Joan Shelley and her amazing band, Garcia Peoples (both by themselves and with Chris Forsyth), Dustin Wong, and Sarah Louise.
But these new live albums have been able to exist in large part because of a new golden age of taping that's flowered on sites like NYCTaper and Southern Shelter. Thanks to affordable high-quality handheld recorders (Zooms are great), venues and artists that frequently stream or archive their own performances on SoundCloud or Bandcamp or elsewhere, live recordings are everywhere, and that's not even to get too deeply into the gazillions of fragmented phone videos to be found on YouTube, some perhaps worth archiving. And, in the quarantine age, as artists begin to perform live on Instagram, Twitch, Zoom, and other platforms, there are even more new techniques to learn or adapt if one wants to archive. Tape is dead, long live taping.
But what do with all the tapes? Listen to them, obviously. A few years ago, I listened to all the Velvet Underground live recordings in order, mostly because I could, which was ecstatic and lo-fi (and needed some stereophonic palette cleansers), and started to do the same for Television but got side-tracked, hearing how songs and lineups shifted. Somewhat inspired by Paul Williams never-finished Bob Dylan tape-listening Performing Artist book project, I've been going through Dead tapes show-by-show (and taking notes on Twitter) for 10 years now, which feels frankly pretty basic compared to Natalie Weiner, whose 1959 Project went through that year's jazz activity day-by-day, or Brad Farberman, who is currently going through the Sun Ra catalogue (or Rodger G. Coleman, who apparently finished a complete listen in 2018), or JR, who is chronicling live Miles Davis. Doom and Gloom From the Tomb has gone on numerous extended chronological expeditions through Bob Dylan's Never Ending Tour, the Dead, Neil Young, and other artists. I've also greatly been enjoying Ray Padgett's Flagging Down the Double E's, joining the old Dylanological tradition of the tape review (as well as James Adams's new Pretty Good Stuff on Radio Free Aquarium Drunkard)).
Probably, there are other listening projects underway, too. There are listicles for any of these musicians–THE TEN SUN RA INTERGALACTIC MYTH-SOLAR ARKESTRA ALBUMS YOU ABSOLUTELY MUST HEAR BEFORE YOU DIE!!!!!!!–but it's also a possible and wonderful goal to listen to those artists in ways that make them (and you) feel more alive, changing day by day in all their (and your) complexities. Let me know if you're doing one. I'm not sure how possible it is to immanetize Fela's Shrine or boot up the Mothership, but the keys are by the door.
Jesse Jarnow is the author of Heads: A Biography of Psychedelic America (Da Capo, 2016), Wasn't That a Time: The Weavers, the Blacklist, and the Battle for the Soul of America (Da Capo, 2018), and Big Day Coming: Yo La Tengo and the Rise of Indie Rock (Gotham, 2012). He hosts The Frow Show on WFMU. Explore the archives of his AD column, Blanks & Postage, here…
Dig what we do at Aquarium Drunkard? Do our mixtapes, features, interviews, essays, and original sessions make your listening life better? Help us continue doing it by pledging your support via our Patreon page. Doing so will get you access to our secret stash—including bonus audio, exclusive podcasts, printed ephemera, and vinyl records—and help us keep an independent publication going.