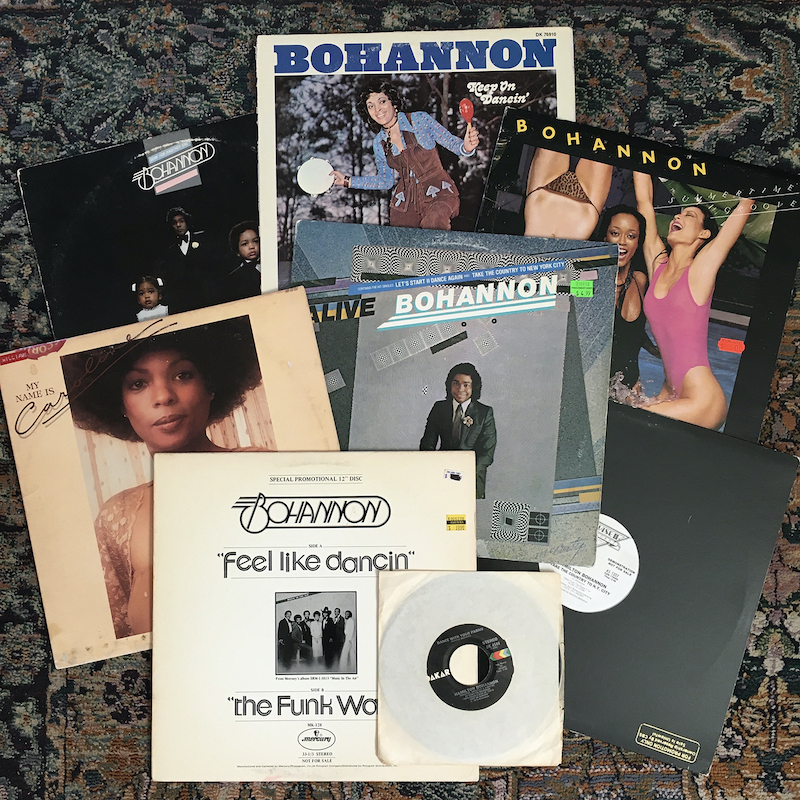 "Some for Bohannon," a celebration and glance at the funky creations of Hamilton Bohannon: a drummer, song writer, and record producer who, as Ron Wynn noted, perfected a "formula of heavy, thudding bass accents and aggressive rhythms". He passed away April 24, 2020. Rest in peace.
His music taught me as a young DJ that disco most certainly does not suck. Here is just a small sample of the dozens and dozens of infectious grooves and dance-floor igniters created by Bohannon. – Daniel T
Marvin Gaye – Checking Out (Double Clutch)
Bohannon – Do The Everybody Get Down
Bohannon – South African Man
Bohannon – Don't Be Ashame To Call My Name
Bohannon – Andrea
Bohannon – A Happy Song For You Part I
Bohannon – Take The Country To N.Y. City (Instrumental)
Caroline Crawford – A Nice Feeling
Bohannon – Foot Stompin Music
Bohannon – Let's Start The Dance
Bohannon – Let's Start II Dance Again
Bohannon – Me And the Gang
Bohannon – Feel Like Dancin
Bohannon – Summertime Groove
Bohannon – Dance With Your Parno
Bohannon – Thank You For Loving Me
Related: Aquarium Drunkard Presents: Some For The Makossa Man
Do our mixtapes, features, interviews, essays, and original sessions make your listening life better? Help us continue doing it by pledging your support via our Patreon page. Doing so will get you access to our secret stash—including bonus audio, exclusive podcasts, printed ephemera, and vinyl records—and help us keep an independent publication going.