Hans-Joachim Roedelius is a large-looming hero in the history books of krautrock. His creative life began in Berlin as a child actor, before cofounding the experimental music commune Human Being. This evolved into the Zodiak Free Arts Lab, a late-night hotspot in the basement of a theatre where Roedelius met early Tangerine Dream member Conrad Schnitzler. Together with drummer Dieter Moebius, they formed the proto-industrial trio Kluster. After Schnitzler left the group, the two remaining members continued as Cluster (with a C), releasing a streak of extraordinary albums ranging from propulsive prog rock to Kingsley-esque electronic popcorn and hazy kosmische time.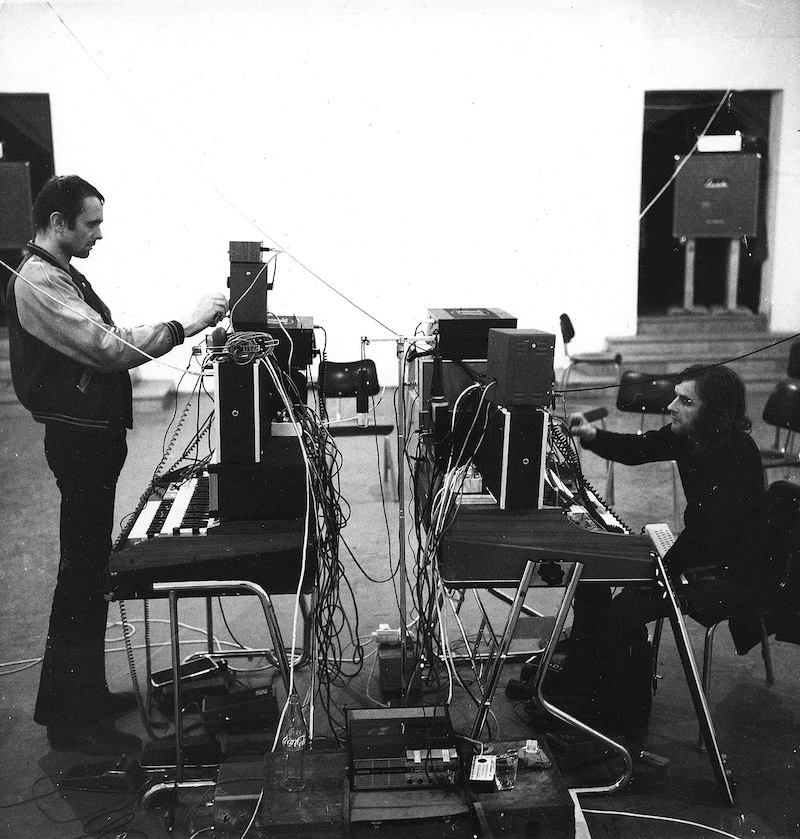 In 1973, Roedelius and Moebius linked up with Michael Rother (guitarist of NEU! and an early member of Kraftwerk) to form the krautrock supergroup Harmonia. These years also introduced their association with Brian Eno, who found time to fit in the collaborative albums Cluster & Eno and After The Heat while visiting Germany to work on David Bowie's "Berlin Trilogy." Decades later, it was revealed that Eno had also stayed at Roedelius' countryside home for seven days in 1975 while recording with the members of Harmonia. These lo-fi tape sessions were shelved for decades until their release in 2009 as Tracks & Traces.
In the following half-century, Roedelius has continued to venture through new age, techno, and neoclassical forms, issuing as many as eight albums per year. To celebrate the 86-year-old's latest pair of releases – a return to the Selbstportrait series of albums he began in 1979, and the demo collection Tape Archive Essence 1973-1978 – the time felt fitting to compile a chronological musical retrospective. Of course, it barely skims the surface of Roedelius's countless projects and partnerships, but should provide a pleasant introduction to the life of a man spent painting with sound. / j locke
Aquarium Drunkard Presents: Roedelius – A Retrospective
Kluster – Electric Music und Texte (Excerpt)
Harmonia – Dino
Cluster – Hollywood
Eno, Moebius, Roedelius – The Belldog
Cluster – Umleitung
Harmonia '76 and Eno – Lunenberg Heath
Cluster – Heiße Lippen
Roedelius – Minne
Roedelius and Arnold Kasar – Rolling
Qluster – Haste Töne
Roedelius – Remember (Hieroglyphic Being Version)
Roedelius – Ebenfalls
Roedelius and Tim Story – Concise
Roedelius – Band 073 3 Skizze 4 von 'By This River'
We are powered by our patrons. Do our mixtapes, features, interviews, radio, and original sessions make your listening life better? Help us continue doing it by pledging your support via our Patreon page.