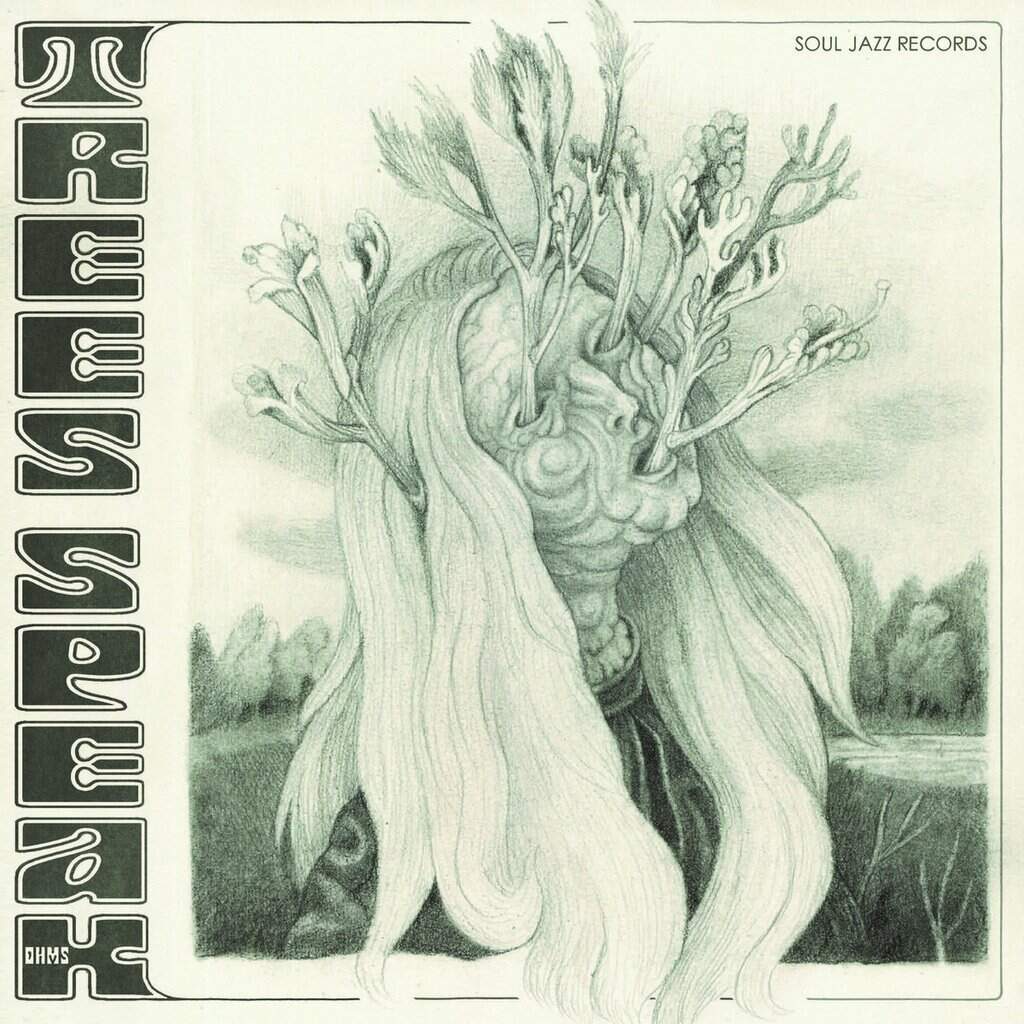 The landscape of the American Southwest is part of the visual identity of the United States. Even if you've never actually visited Arizona, you're probably able to see it in your mind's eye: saguaro-speckled washes of tan and brown, purple mountains far off in the distance, giant vistas intersected by vast systems of interconnected freeways and highways. The right music makes a long drive through the desert a true journey.
The act of driving informs the music of Trees Speak, who take cues from the Autobahn-extolling music of classic Krautrock, specifically Kraftwerk. The roads green West Germany led Krautrock pioneers like Kraftwek to produce smooth, seamless electronic rhythms—but the rugged, dusted Sonoran Desert of southern Arizona leads Trees Speak to a more rough hewn electronic sound. 
On their new album, Ohms, released by legendary UK record label Soul Jazz, Trees Speak evoke the heavy weirdness of the deep desert but from a Krautrock connoisseur's viewpoint. Motorik rhythms propel burbling and gurgling synths. Instead of the crystalline space-age perfection of classic kosmische musik, Trees Speak's use of warm analog production and a punk mindset gives the tunes the handmade feel of a Navajo blanket.
Evolving tracks, like the album opener, "Soul Sequencer," bring to life the special power of the Sonoran Desert. In the withering summer heat, things move slowly and methodically. On tracks like "Octave Cycle," the band's constant beat feels like a caravan crossing the desert sands. Brighter moments are tempered by the bleak shadows that creep into tracks like "Nitrous Cross and "State of Clear."
Ohms is made for fans of vintage Krautrock (Harmonia, NEU!, Cluster), post punk (Dome, Wire, Young Marble Giants), noir soundtracks, analog synthesizers and contemporary instrumental psychedelia. The current unstable times prevent road-trips like the ones we once knew. Thankfully, music has the power to shape reality and make dreams come true. Trees Speak projects the prefect atmosphere for a virtual desert trip via your stereo system from the safety of your living room. words/d mittleman
Do our mixtapes, features, interviews, essays, and original sessions make your listening life better? Help us continue doing it by pledging your support via our Patreon page. Doing so will get you access to our secret stash—including bonus audio, exclusive podcasts, printed ephemera, and vinyl records—and help us keep an independent publication going.