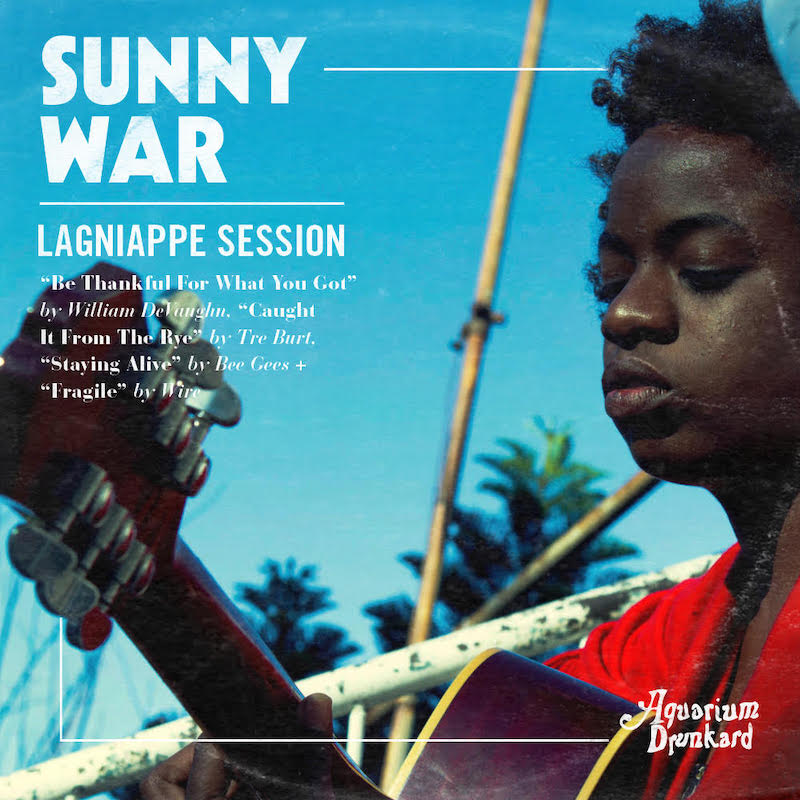 Lagniappe (la ·gniappe) noun 'lan-ˌyap,' — 1. An extra or unexpected gift or benefit. 2. Something given or obtained as a gratuity or bonus.
This week's installment of the Lagniappe Sessions catches up with DTLA troubadour Sunny War (née Sydney Lyndella Ward). In contrast to her roots gigging in punk bands, War's approach as a solo artist (a clawhammer infused amalgamation of blues and folk) has more in common with Joan Armatrading, and Joni Mitchell than Joan Jett. Though influences do die hard (see: War's stripped down take of "Fragile", via Wire's perennial debut, Pink Flag). The artist in her own words, below.
Sunny War :: Be Thankful For What You Got (William DeVaughn)
I wanted to cover this song because it is my favorite summer jam. I always want this song in my headphones when I go on long bike rides. But besides just being a smooth groove it also has a powerful yet subtle message. A message I need to hear often… I don't drive a great big Cadillac or have a car at all but William reminds me to "be thankful for what I've got".
Sunny War :: Caught It From The Rye (Tre Burt)
Jeeze…. Tre Burt's a lyrical genius! I met Tre last year in Nashville during Americana Fest. We exchanged records and this song has been melting my face off ever since. As a folk musician who typically hates folk music…. I'm surprised to say my favorite new song writer is… "Folky". This one's a banger for sure.
Sunny War :: Staying Alive (The Bee Gees)
I wanted to cover this song cos I've been in this weird BeeGees phase. I don't know what traumatic thing happened to me last year that made me only listen to BeeGees for 5 months but… Something definitely happened. I was so into them at one point I decided I wanted to know all the lyrics to all their songs so I could really sing along. Then I discovered this Staying Alive song is actually pretty dark and relatable. Before reading the lyrics I just thought it was a song about snorting coke and dancing but boy was I wrong.
Sunny War :: Fragile (Wire)
Man… Wire is one of my favorite bands. It's one of the few bands I've loved more every year since I was 12. They're punk, they're poetic and they are melancholy. That is pretty much everything I look for in music, but rarely do I find all three in one band. I used to cry listening to this song in middle school while thinking about all the boys I liked that didn't even know my name. After all these years Pink Flag is still a go to album for me when I want to hear a whole LP in its entirety.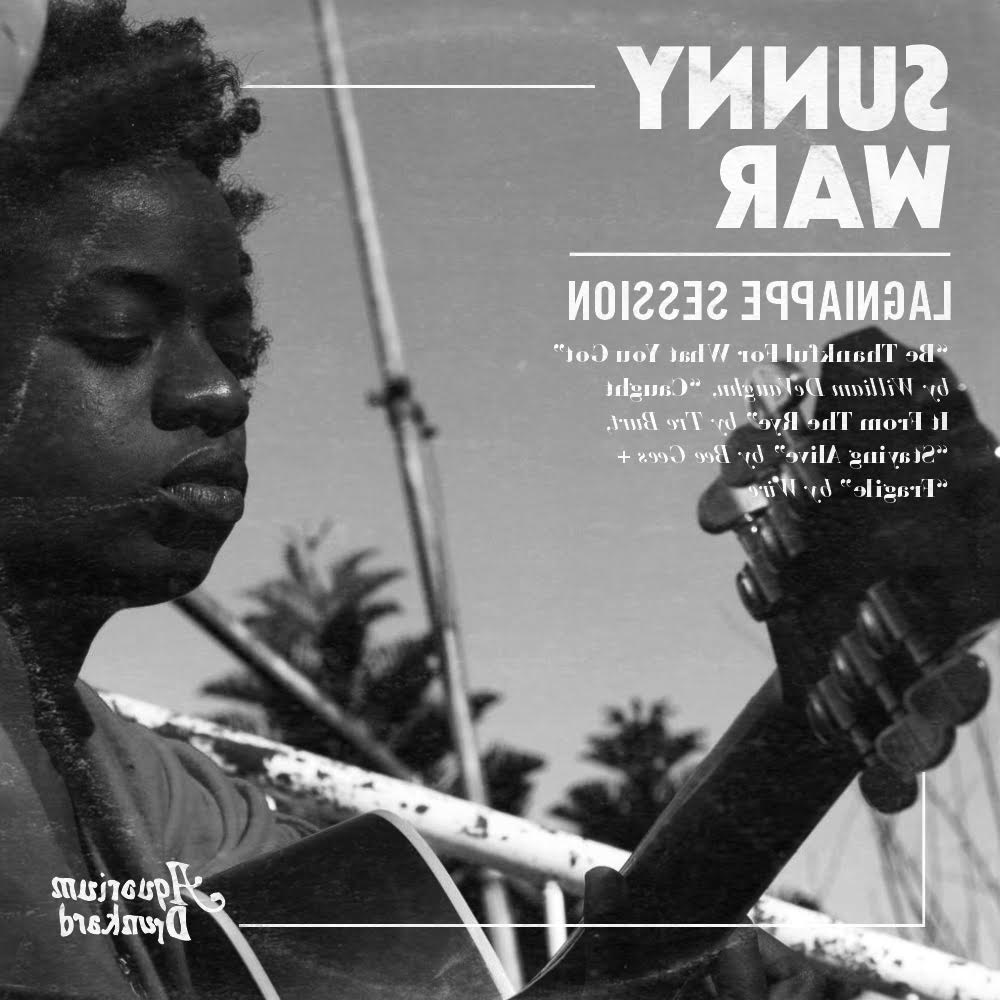 Lagniappe Sessions Archives / imagery via d norsen
Drums – Paul Allen | Bass, background vocals – Aroyn Davis | Electric Guitar – Milo Gonzalez | Keys – Micah Nelson | Acoustic Guitar and lead vocal – Sunny War | Produced by Harlan Steinberger at Hen House Studios, Venice, CA
Do our mixtapes, features, interviews, essays, and original sessions make your listening life better?  Help us continue doing it by pledging your support via our Patreon page. Doing so will get you access to our secret stash—including bonus audio, exclusive podcasts, printed ephemera, and vinyl records—and help us keep an independent publication going.