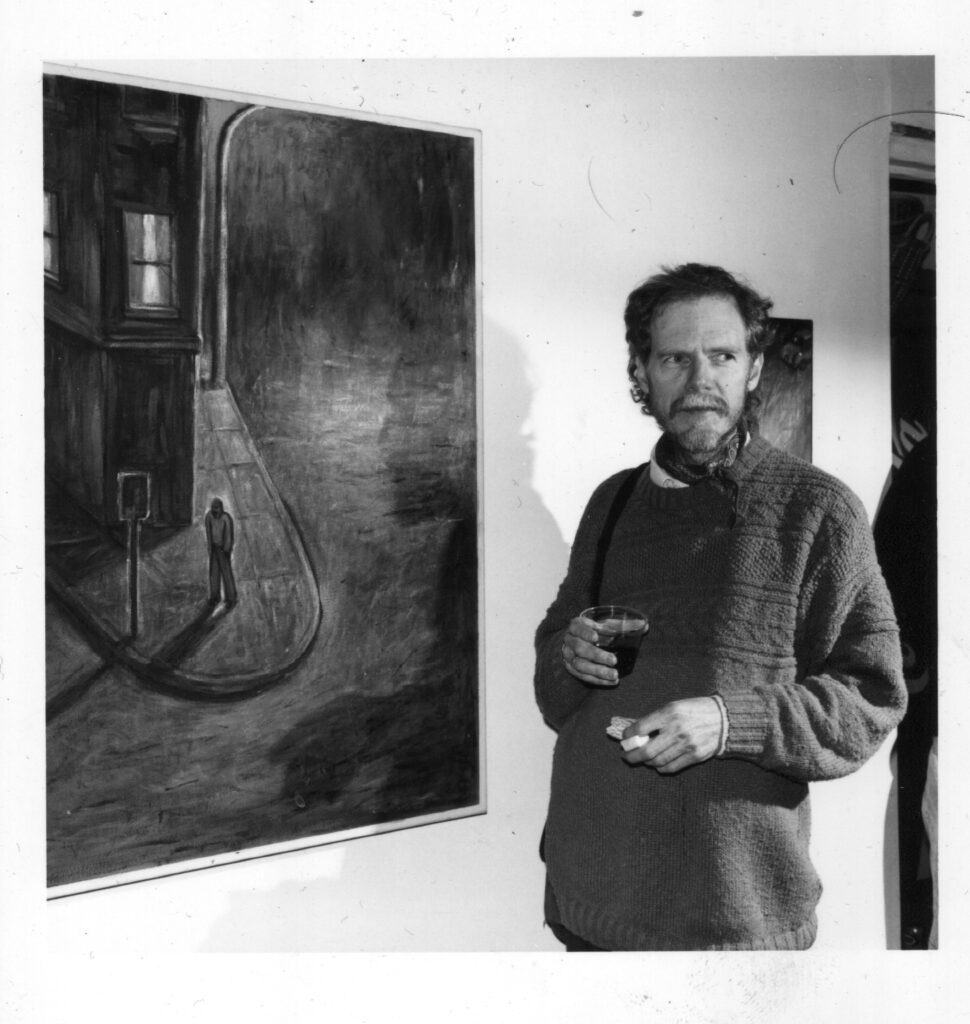 When we listen to multi-generational musicians, we learn a different a way of being.
It allows us to walk into a world unlike our own. Their footsteps outnumber most of ours; the journey documented is collected from a different part of history; the music they continue to make is informed by events and circumstances that are both shared and strange to us.
Music can feel timeless when its born, but it can only be truly timeless when given an opportunity to endure and weather and stagger around the world on its own. Recently, we have lost a lot of our deep, meaningful elder artists in what may be the beginning of this new world. I called up some songwriters who have seen a lot more life than most of us. I wanted to see how they are doing, what's on their mind, and what they are doing with their time.
Here are some pieces of my conversations with musicians who have created music that has endured, who continue to create and generate new art, and who we are lucky to have walk among us. No surprise, my conversations with them are filled with humanity, compassion, vulnerability, and humor. —Jerry David DeCicca, May, 2020
Ed Askew lives in New York City. His first album was released in 1967.
Kath Bloom lives in rural Connecticut. Her first album was released in 1978.
Michael Hurley lives outside Astoria, OR. His first album was released in 1964.
Augie Meyers lives in San Antonio, TX. His first band, Sir Douglas Quintet, released their first single in 1965.
TODAY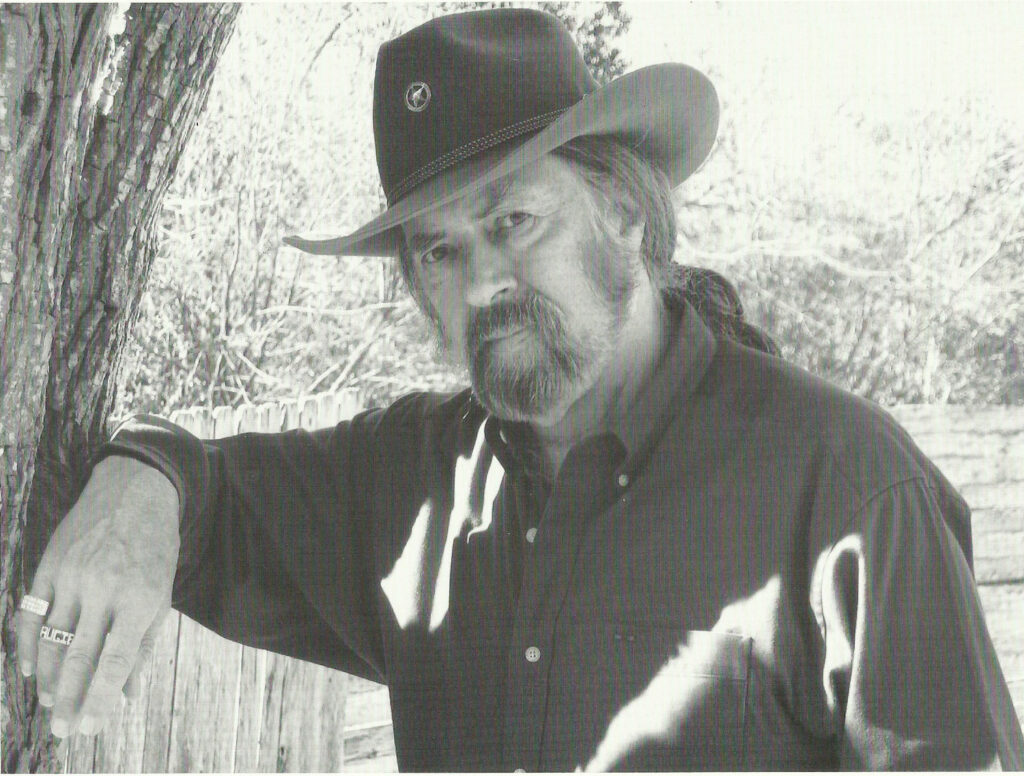 Augie Meyers: I'm cleaning out my filing cabinets, re-setting up my bookshelf with the ones I've read on one and ones I haven't on the other. Organizing my CDs—country, blues, rock-n-roll.
Kath Bloom: Today is a cold and dismal kind of day. I'm here with my sons and we're all here together. We sit outside, far apart. 
Michael Hurley: Got down a couple hours' worth of cutting back blackberries bushes from over-taking my rhododendron bushes. I'm grooming my environment. 
Ed Askew: I had a different kind of flu a couple months ago, and went to the hospital, but I've been feeling better lately. And I've been tired, so I'm just watching my Sherlock Holmes videos. The ones with Jeremy Brett. And the original Avengers with what's-her-name. 
CREATING IN ISOLATION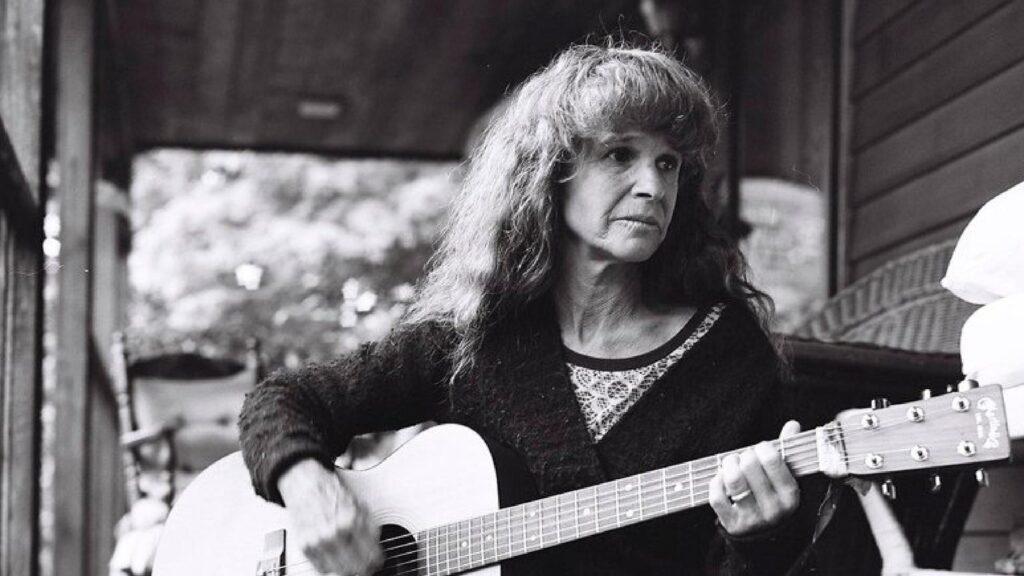 Kath Bloom: For work, I do music with kids that are 5 and under.  Everything I do with kids is reactive. And that's how I do my music. I write all the time, my songs, and it's just me. But when I play, it's what I'm working with that makes me alive. That's just how I'm wired. We had to cancel our tour, and I'm really into playing out now. I'm playing music with two people I love and there's some really good chemistry. We recently made a record really cheap. We filmed 12 songs on this day that was really cold, we couldn't get anywhere near each other, but it was such a relief to get together and play.
Michael Hurley: I'm working on a painting, working on my book. I'm playing my guitar a lot. I'm learning some new covers. Rose Maddox and Maddox Brothers, "I Miss You All the Time" and a song Rob Keller wrote called "Boulevard" in his bluegrass band, The Welfare Liners. I'm drinking a lot of beer and wine and cooking. 
Ed Askew: I just finished a new album called 2020 and released it on Bandcamp. I'm working on paintings everyday and posting them on my Instagram. The paintings are pretty much decorative, vertical and horizontal lines, with straight lines loosely painted. I just did one with a light green background with a dark green loosely painted line, and then it's got a frame around it, which is just a limb.  I don't have anywhere to sell them.
Augie Meyers: I've been writing my memoirs for the last 2 and half, three years, and more in the last few weeks. I got about 175 pages so far. And I'm working on another book I'm writing called Thoughts to Think About. Years ago, when I lived in Europe, I wrote a couple short stories I've never done anything with. Flaco Jimenez and I are doing an album together and we were about ready to mix and then everything shut down.
LIVING IN ISOLATION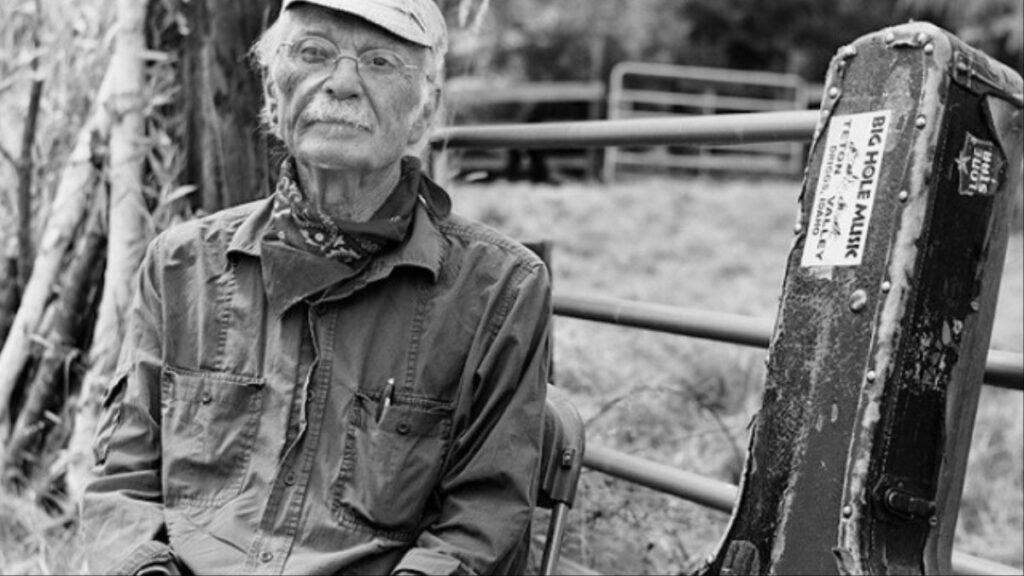 Michael Hurley: I scroll my Facebook thing and find out what a lot my friends are doing, and that's nice. I'm using Zoom, not good at it yet. I have found out something about myself. I have a softer inner core than my outer self. Most of the time I'm my outer self—ruthless, callous, mean, ornery, but once in a while, because of this, my inner self is coming out. Pandemic gets to my insides. My inner self is much more freaked out. I get through my days pretty good. I might cry. Bodies in freezers, children starving, the whole world.
Ed Askew: If I go out, someone my age would probably die. I went to the laundromat once, but I don't really want to do that again. My roommate is nice and goes out and gets me things, like my beer.  I'm used to being by myself, so it's not horrible. If it's a nice day, I can go out for a walk for maybe 20 minutes. I don't generally have conversations with people, but I like to be in touch. I post videos and pictures and people comment on them and that's nice. 
Kath Bloom: This is a hard time for anyone who's already feeling lonely. I'm not working right now, and I can't do anything I do without people. I'm trying to keep busy, trying to laugh. The virus has every kind of mind-twisting quality about it and I see a lot of people being very foolish. It makes me cry. I cry about all the people that are so brave, people that have to go back to their houses, and pray for their own families. 
Augie Meyers: I didn't walk until I was 10 because I had polio. I lived with my grandparents out in the country, no running water, my grandmother cooked on a wood stove. I had this room and I'd look out and one side was a pasture and the other was where grandpa plowed this mule. I didn't talk English until I was 5. My grandparents talked Polish. I guess being by myself, with just my grandmother and grandfather and I'd see my mom and dad every 2 or 3 weeks, I can spend a lot of time by myself. It doesn't  bother me. And I've had 14 major operations in my life and 3 of them were to the point where I almost died, so I can sit in a room for 3 or 4 days, just sit there, it doesn't bother me. Now I can read and write, back then I'd just think about things. Downtime to me is good. I'm used to it. 
Do our mixtapes, features, interviews, essays, and original sessions make your listening life better?  Help us continue doing it by pledging your support via our Patreon page. Doing so will get you access to our secret stash—including bonus audio, exclusive podcasts, printed ephemera, and vinyl records—and help us keep an independent publication going.