I can still see it now: a black and white profile photo of Michael Stipe on a stark white background, via R.E.M.'s Mumble LP – a bootleg comprised of material from multiple sources. I was in middle school and it was my first grey market release. I was obsessed with my favorite artists and always hungry for more material. That hunger eventually directed me over to live recordings which, for someone who had not yet attended a concert, offered a true treasure trove – the performative aspect rolled alongside variance in material was fascinating. Fast-forward a few years to college. Soon I was trading live tapes on the nascent Internet with the frenzy of the possessed. In 1996 I bought my first recording rig – a Sony D7 portable DAT recorder and a pair of Core Sound Binaural microphones. The first recording I made under my own control was Polvo at the Cat's Cradle in June of '96 touring in support of their then-new lp, Exploded Drawing. Living in the NC Triangle from the mid-90s through early aughts gave me ample opportunity to see (and record) great shows. While I moved away from the triangle in 2003, plenty more recording has occurred there and elsewhere since.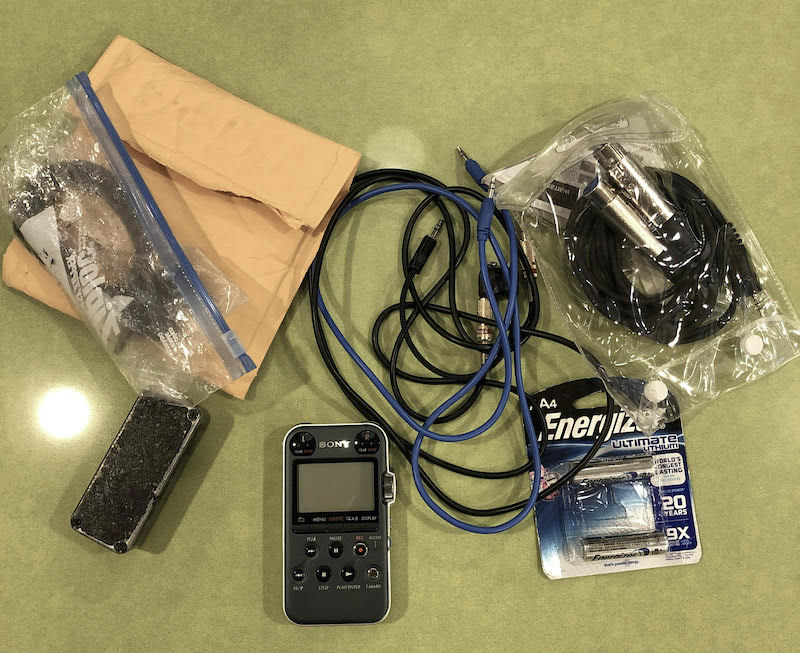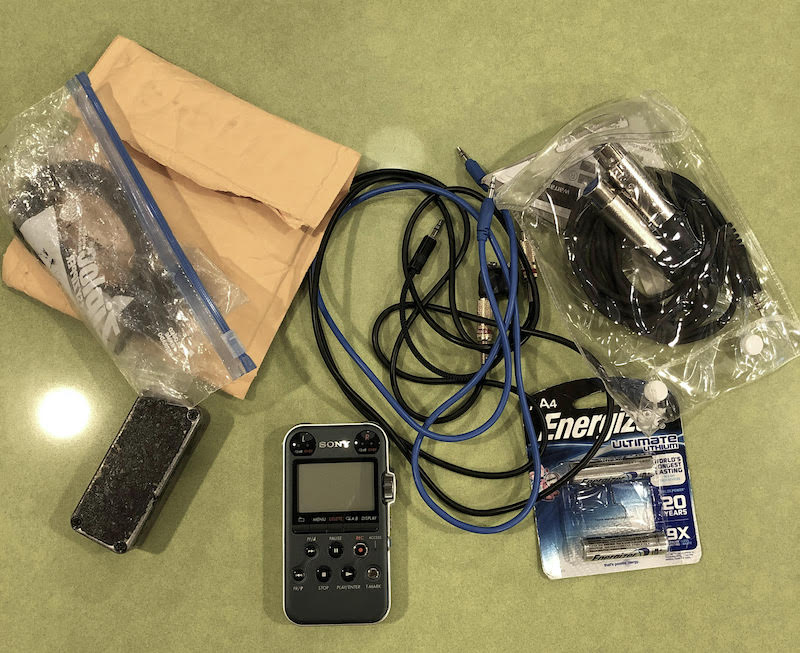 Recent email conversations with Justin Gage, discussing the depth and breadth of my live archive, sowed the idea for what you will find below. Conceptualized as if each was a block of radio station programming, here are some slices from the Rayborn live archive. Enjoy! | Cory Rayborn
Rayborn Live Archive :: Volume One

1 – Polvo – Lazy Comet (June 15, 1996 – Cat's Cradle,  Carrboro) | 2 – Yo La Tengo – Time Fades Away [Neil Young] (January 23, 2013 – Cat's Cradle, Carrboro) | 3 – Olivia Tremor Control – A Peculiar Noise Called Train Director (July 24, 1999 – Cat's Cradle, Carrboro) | 4 – Dump – The Beautiful Ones [Prince] (January 22, 2011 – Cat's Cradle, Carrboro) | 5 – Sun Ra Arkestra – East of the Sun (West of the Moon) (February 5, 2005 – Cat's Cradle, Carrboro) | 6 – Wooden Wand – More From The Mountain (November 30, 2012 – Duke Coffeehouse, Durham) | 7 – Jack Rose – Now That I'm A Man Full Grown II (April 3, 2007 – Square One, Greensboro) | 8 – William Tyler & James Toth – Tennessee Blues [Bobby Charles] (September 9, 2011 – The Pour House Music Hall, Raleigh) | 9 – Pelt – Untitled (June 4, 1998 – The Ritz, Raleigh) | 10 – Rachel's – Full On Night (November 7, 1998 – Cat's Cradle, Carrboro) | 11 – Gunn-Truscinski Duo – Ocean Parkway (September 09, 2011 –  The Pour House Music Hall, Raleigh) | 12 – Sonic Youth – Expressway To Yr Skull (August 19, 2004 – Cat's Cradle, Carrboro) | 13 – No Neck Blues Band – Untitled (April 18, 2004 – Planaria Wherehouse, Washington D.C.)
Does AD make your listening life better? Help us continue doing it by pledging your support via our Patreon page. Doing so will get you access to our secret stash—including bonus audio, exclusive podcasts, printed ephemera, and vinyl records—and help us keep an independent publication going.