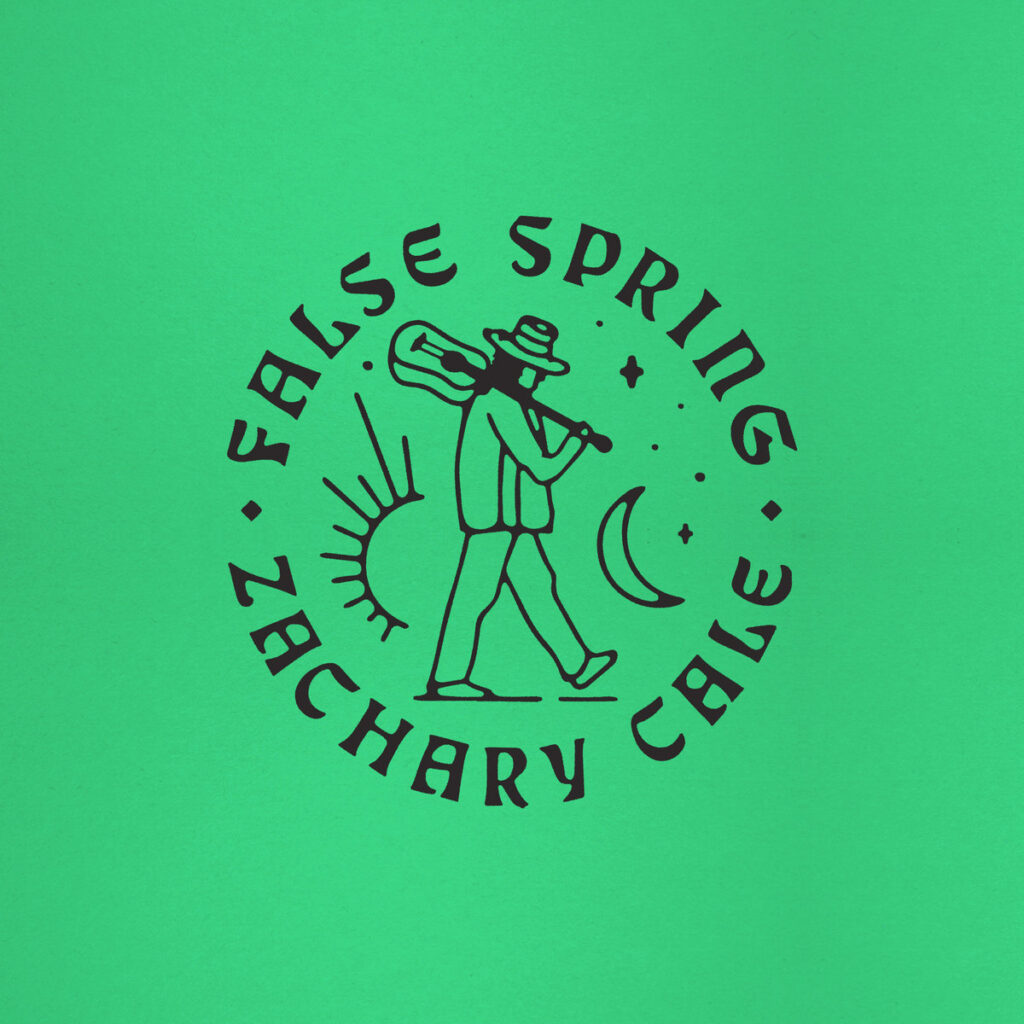 It's been almost five years since Zachary Cale's last full-length (the excellent Duskland) — but he's made up for lost time with his new double LP False Spring. It's the songwriter's best effort yet, understated yet ambitious, polished but never slick. It also feels hauntingly relevant to our current situation, as Cale depicts a chaotic world, confusion around every corner, apocalypse on the horizon.
"The golden age is crumbling," he sings at one point. Elsewhere: "Nature runs its course again / Depression rears its ugly head." And then: "Caught in a tailspin, spiraling down, by starlight / I can't see your sad eyes, I know sorrow carries this earth." Of course, these lines could be applied to a myriad of situations past and present — but it's hard not to hear 2020 in virtually every moment of False Spring. Even the title conjures up the strangeness and tragedy of the past few months. The opposite of rebirth and renewal.
But despite the inevitable heaviness you might hear in its grooves, Cale's new record isn't a downer. The music itself, for one thing, is absolutely wonderful, led by Cale's steady, elegant guitar work and buoyed by Brent Cordero's sensitive keyboard work. The melodies are both familiar and fresh, recalling Neil Young at his breeziest at times. In other words, False Spring doesn't invite the listener to wallow in despair. Instead, it lifts your spirits, all the while acknowledging the encroaching darkness. These are generous songs, filled with a need for connection and conversation. Simple, human stuff, maybe. Or maybe not. "Well, do my eyes deceive me or is that land just ahead?" he sings at the end of the album. "Please God, don't let this be a mirage." It might be a mirage, yeah, but I think I see it, too. words / t wilcox
Aquarium Drunkard is powered by its patrons. Keep the servers humming and help us continue doing it by pledging your support via our Patreon page. For heads, by heads.