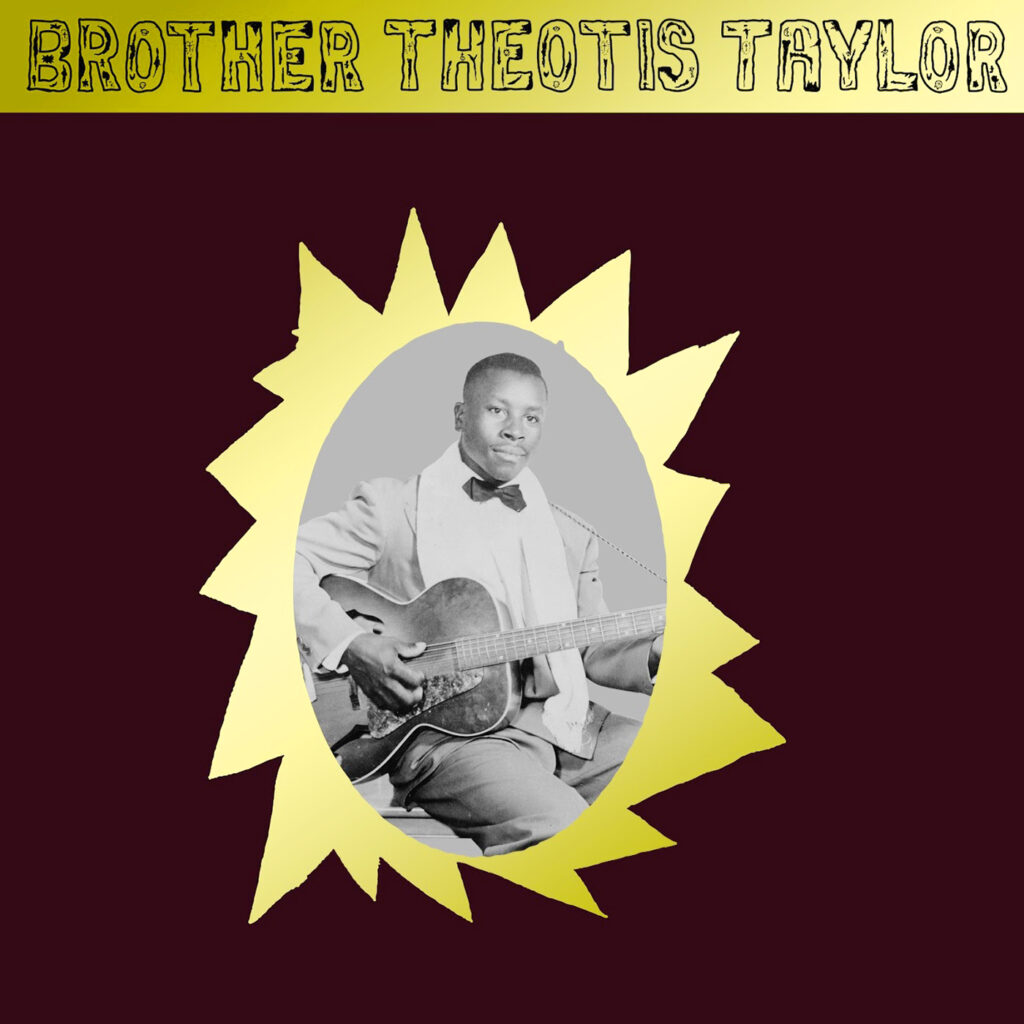 In an interview featured in the liner notes of the Brother Theotis Taylor compilation, Theotis Taylor of Fitzgerald, Georgia, encapsulates his many years succinctly: "My daddy used to say, 'A horse that trots fast don't trot long.' You take your time," Taylor says. "But you can train yourself."
While the 92-year-old Taylor was directly discussing clearing trees in his interview with Mississippi Records' Cyrus Moussavi and his son, Hubert Taylor, that wisdom extends to his long career of music and preaching too. Whether working as a minster or recordist, Taylor has spent his life self-training—preparing physically and mentally for the task at hand and getting it done. In the 1970s, his inner intention to do good work led him to the world of DIY home recording, and throughout the years, he amassed an archive of glowing gospel sounds.
"The music just comes down on you," Brother Taylor says in the liner notes. "You always have your machine where you can catch everything. 'Cause what you can catch today you can't remember tomorrow."
Some of the revelatory sounds he caught on tape are featured on Brother Theotis Taylor, showcased alongside the singles he released on the Pitch label and a live recording. As is the case with his 2018 lp Something Within Me, these songs speak to the spiritual magnitude of his work and his inner commitment to faith.
While in Fitzgerald to work on a film, Moussavi met up with Taylor and his son Hubert. Moussavi and the younger Taylor kept in touch, and their conversations eventually turned to the recordings Brother Theotis had made at his home, located next to the Seventh Day Adventist church where he preached at for much of his life. "I never wanted to be a preacher," Taylor says in the liners. "Never. But the Lord told me I had to be a preacher."
Listening to Brother Theotis Taylor, it's clear Taylor is blessed with a voice for testifying, whether public or privately. It drifts without weight, but heavy when the song calls for it. His falsetto lands somewhere between Al Green and Sam Cooke (he shared stages with the latter's group the Soul Stirrers on tours of Southern Georgia), and on raw home recordings like "Thank You For The Sunshine" and "I Have a Friend," he applies it, over gentle piano and acoustic guitar, to songs of praise that feel bracingly intimate. These musical meditations were born out of intense preparation; Taylor would ready himself to record by abstaining from food intense reflection. "He prayed and fasted, and when the spirit hit, he'd sit down at the piano and knock out whole reels of music, sometimes not even remembering what he was playing," Moussavi says. Hubert passed a box of these reels on to Moussavi, who turned them over to Dave Vettraino for digitization at Chicago's The Dream Zone studio and mastering by Tim Stollenwerk of Sterophonic Sound in Portland.
With the release of Brother Theotis Taylor, these private songs of grace and spiritual closeness become proclamations, yet retain their personal character. They extend an offer to join Taylor in his solitude and celebration. As a preacher, he spoke outwardly to his congregation, but here the sermon is delivered directly—to himself, and to the listener. "I kept on singing/Singing and praying/Till I found/Found the light," Brother Taylor sings on "Let Nothing Separate Me." Like all spiritual giants, he gives shape to that that light. He tends to it until it's glowing, bright enough to flood into the dark corners of this often dim world. words/j woodbury
Aquarium Drunkard is powered by Patreon, which will allow readers and listeners to directly support our online magazine as it expands its scope while receiving access to our secret stash, including bonus audio, exclusive podcasts, printed ephemera, and vinyl records. Your support will help keep an independent cultural resource alive and healthy in 2020 and beyond.