Lagniappe (la ·gniappe) noun 'lan-ˌyap,' — 1. An extra or unexpected gift or benefit. 2. Something given or obtained as a gratuity or bonus.
Atenção! An outsize portion of our 2019 listening was dominated by Grandeza, the debut album from São Paulo –born artist Sessa. As such, the following Lagniappe Session is something akin to the sound of inevitably. This, the first installment of a two-part session, begins with Sessa's delicate rendering of Helene Smith's soulful "I'm Controlled By Your Love", a cover deftly employed to audiences while in LA earlier this year. Next, the artist pays tribute to fellow countryman, and Tropicália pioneer, Jorge Mautner — taking on 1976's "Samba Jambo", before closing out with Haitian composer and guitarist Frantz Casseus's "Yanvalloux".
Sessa :: I'm Controlled by Your Love (Helene Smith)
When I was a kid I was really in love (I still am) with American music like Jimi Hendrix, The Stooges, Irma Thomas, MC5, Sly & The Family Stone, and so much of my desire in music was to sort of imitate and live that sound. That kind of posed a challenge with growing up in Brazil, the culture was different from these musics that rock and groove hard, the beauty and nuance of music here lives in other accents. I was into Brazilian records too at the time, especially the more fuzzy tropicalia ones but you know, it might be confusing when you're 15.
When my record Grandeza came out, someone wrote about it being a "love letter to Brazilian music," which is something that I thought was very cool. It's my first solo record, it's about many things, but certainly about the music of Brazil too, which I consider myself a devotee and a student of.
All this to say that I still have a lot in my heart for rock and roll and soul music, and this Helene Smith song is an absolutely beautiful tune that I played a lot in the Grandeza release tours.
Sessa :: Samba Jambo (Jorge Mautner)
"For western standards, I might be one of the most free people in the world".
I'm not sure how much the music of Jorge Mautner gets around outside of Brazil, but this sentence seems to sum up some of his vibe.
Son of communist Jews who fled Nazi Europe, he was born in Rio de Janeiro, started his career as a writer at age 15, played violin, lived in New York in the 60's, flirted with the beat movement, met Gil and Caetano in London when they were all in exile during the dictatorship… His work always carries this beautiful message about how he is someone that escaped death and horror in Europe to live through expression and culture in the land of hope that is Brazil… Of course things are not that simple (especially in the current far-right presidency here), but the message remains important.
"Samba Jambo" is a song from his 1976 record on Phillips which I love. It is just a beautiful tune about a guy that doesn't walk, just "sambas" and slides around, leans on a pole to the shadow of a banana tree, likes a girl that doesn't care for him and sees the light of the sunrise in her eyes.
Important things to sing about.
Sessa :: Yanvalloux (Frantz Casseus)
I first got in touch with the music of Haitian composer and guitarist Frantz Casseus in New York going to see Marc Ribot play. Ribot studied with Casseus and is an important person spreading his music. I remember going to see a benefit concert in homage to Casseus without knowing much of what to expect and leaving completely in love with the music. His record from 1954 on Folkways has such a beautiful nylon guitar sound that it became a spiritual reference in sound for me when recording anything with a nylon guitar.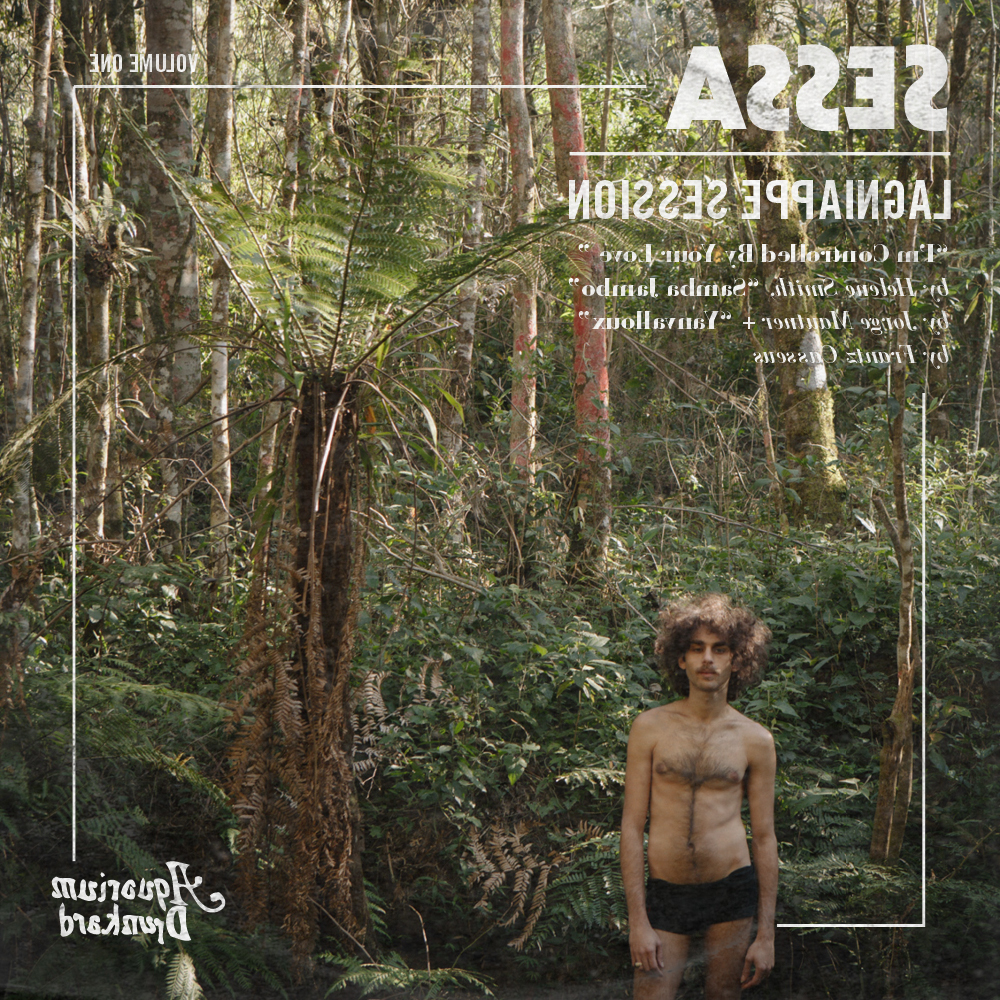 Sessa: Vocals, Nylon Guitar | Biel Basile: Percussion | Mixed by Sessa |Mastered by Gui Jesus Toledo at Estúdio Canoa |Front Cover Photo by Biel Basilen |Back Cover Photo by Helena Wolfenson
Lagniappe Sessions Archives / imagery via d norsen
Do our mixtapes, features, interviews, essays, and original sessions make your listening life better? Help us continue doing it by pledging your support via our Patreon page. Doing so will get you access to our secret stash—including bonus audio, exclusive podcasts, printed ephemera, and vinyl records—and help us keep an independent publication going.