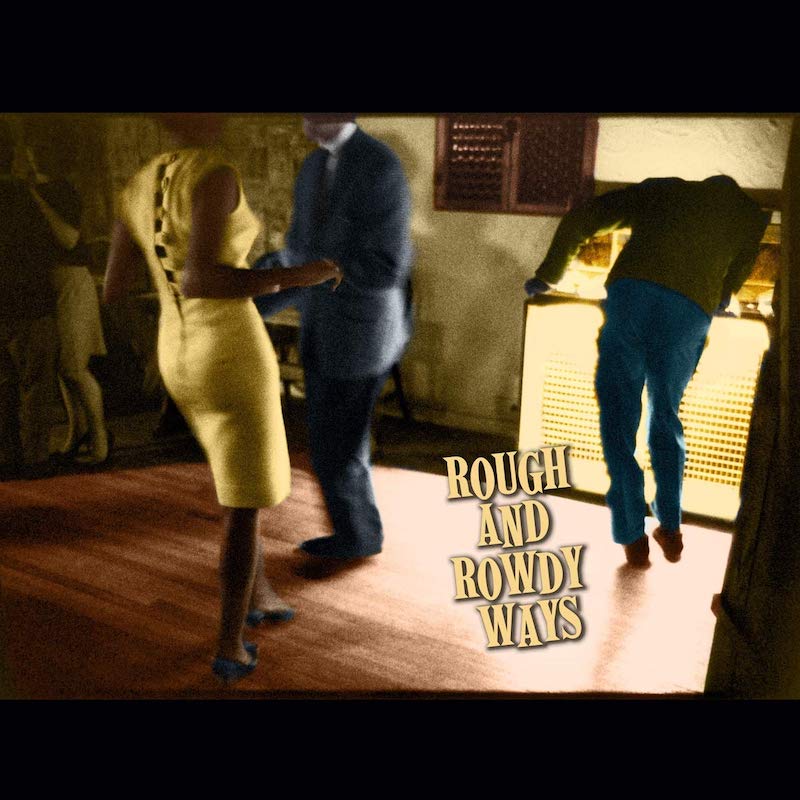 I remember when I first found out that Bob Dylan and JFK were friends.
I got the Oh Mercy longbox stuck in my stocking in 1989. I liked it, so I went to National Record Mart and bought one of his earlier records. It was very different ̶ Freewheelin', indeed!
He was singing about freedom, which everyone seems to love these days. He even called one song, "I Shall Be Free," sounding like all my neighbors at the post office that don't want to wear a mask. In it, he takes a breather, mid-song, to accept a phone call from the President's landline. K asked him for advice, and I'm paraphrasing here, about how to make the country prosper.
Bob, wise beyond his years, suggested Brigitte Bardot, Anita Ekberg, and Sophia Loren, in that order, though none of them (to my knowledge) appeared in any films by Wolf Rilla.
So, I wasn't surprised when Bob released a new song about the assassination, with different words than he used to describe it in Tarantula. They used to talk on the phone!
An interviewer, and I'm skipping around here, asked Bob the other week (Bob's on the phone again) about the Eagles because he mentions Henley and Frey in his newest JFK piece. Bob rattles off 3 songs from the same record, like he's reading the Hotel California Wikipedia page, and his favorite Eagles song is the only one that Joe Walsh wrote and sings. I kept thinking, did he not mention the title track because his line "last night I danced with a stranger/just reminded me you were the one" on Time Out of Mind was influenced by "some dance to remember/some dance to forget"? Or, is it because of Mac Gayden, whose playing on Blonde on Blonde led to his debut album, McGavock, which was produced by Bob's producer, Bob Johnston, and was such a favorite of the Eagles that they lifted their iconic intro from Mac's record? I mean, is it really worth the stamp to write the New York Times that Bob has more in common, poetically, with the Geto Boys and Tyler the Creator than Don and Glenn? I prefer to zone in on the Mac Attack line. I don't know what Stevie likes to read, but Lindsey is a Walt Whitman fan, too. I saw LB on the Out of the Cradle tour, opening for Tina Turner, and there were several people in the audience that looked a lot like Bob. But that's not where and when I shook his hand. That was a few years later, when Bob used to let people jump on the stage during "Alabama Getaway." Sam Shepard was right about his fingers.
Speaking of name-dropping and things we should all agree on, Bob claims that he's "just like" Anne Frank and Indiana Jones, and of course, he is—they all hate Nazis. Another thing we can agree on is one of my favorite new songs is "My Own Version of You." Even though I can't really picture Bob gluing body parts together (despite telling us earlier that his Six Feet Under DVDs finally arrived), but with MarAl BraCino as the new Frankenstein, I can only imagine this song is about welding scrap metal together for his "Gangster Doors" at Black Buffalo Ironworks, as featured in his Halcyon Gallery exhibit.
Another favorite new song is "Key West (Philosopher Pirate)," although none of Hemingway's cats show up because Bob has always been a dog guy. Here, Bob is your tour guide for over 9 minutes of beach bum vibes. Jimmy Buffett, whom Bob digs (see the version he did with Joan Baez of "A Pirate Looks at Forty"), spent time there, and so did Shel Silverstein, whose song Bob used to serenade Fiona in Hearts of Fire. That reminds me of another Bob movie moment: I went to see Mark Twain talk about Christian Science at a comedy club in San Antonio a couple years ago. Afterwards, Val Kilmer did a Q&A and an audience member asked him if he'd be their Huckleberry. I raised my hand and said, "Do you think you were typecast in Masked & Anonymous?"
"No," Val said. "That person was crazy." For sure, Val, for sure.
I'm on my fourth listen, sitting on my porch, sipping Heaven's Door Straight Rye. I have a house rule that while you're drinking it, you can only talk about Bob. But no one ever visits, and now they can't even visit if they wanted to, and I'm the only person that lives here that drinks the brown juice, so the rule really only applies to me. It isn't posted anywhere. And if a rule isn't posted, is it really a rule? "Goodbye, Jimmy Reed" is playing right now.
Last summer, back when seasons mattered, I played some gigs in California. I had a day off, so my life partner and I drove to Bob's house. We circled his property and then sat parked in front of his house while we ate egg salad sandwiches. I figured Bob wouldn't mind since he got picked up by the cops for loitering outside the house where Bruce wrote Born to Run. And speaking of almost-arrests, and not that I want to get Bob in legal trouble because I'm not sure of the statute of limitations on this, but I think he also confesses to the Topless Pulp incident in Central Park from 2013 on this record. Anyway, I thought about stealing something, but why would I steal from someone who has already given me so much? So we sat there. And when I wound down the windows of our rental Sonata, I swear I could hear him writing some of these new songs. But maybe it was just the ocean making its sounds of endless and timeless imagination, sounds that can't be taught or suppressed. words / Jerry David DeCicca


Aquarium Drunkard is powered by its patrons. Keep the servers humming and help us continue doing it by pledging your support via our Patreon page. For heads, by heads.