Japanese filmmaker Nobuhiko Ôbayashi's cult 1977 horror-comedy Hausu is an apt namesake for the Chicago experimental label Hausu Mountain. Fusing cartoonish imagery with absurdist humor and the occasional scare, the imprint's prolific output since 2012 has connected an international subterranean network. Helmed by musicians Doug Kaplan (who records as MrDougDoug) and Max Allison (who records as Mukqs), the label maintains a DIY scrounger spirit with all projects run out of the duo's shared home. Though vocal in their dislike of self-promotion, I always look forward to a new email from the HausMo guys for the vivid descriptions they're sure to include ("technoid beat structures", "scatological vocal mania", "carnival-core") alongside the mind-altering sounds of their latest releases. 
Hausu Mountain's 2020 highlights have included the kosmische ambience of Portland's Pulse Emitter, playful modular sounds of Chicago's Quicksails, and a label-spanning mixtape with friends and family spread across 22 songs. Perhaps most representative of the label's genre-mutating aesthetic is the latest album from Fire-Toolz, combining elements of electronic pop, jazz-fusion, and harrowing metal vocals in tribute to creator Angel Marcloid's deceased cat, Breakfast. Rather than wallowing in sadness, Fire-Toolz offers up a sonic vision of what the afterlife might look like if it was a surrealistic, animated, and ultimately peaceful fantasy world.
As if that's not enough of a sensory overload already, I reached out to Doug and Max to share some recent inspirations outside of their own label offerings. They came back with 10 selections from the worlds of experimental music, films, podcasts, and one of the freakiest Dead bootlegs I've ever heard, all guiding listeners on their journey up Hausu Mountain. words/j locke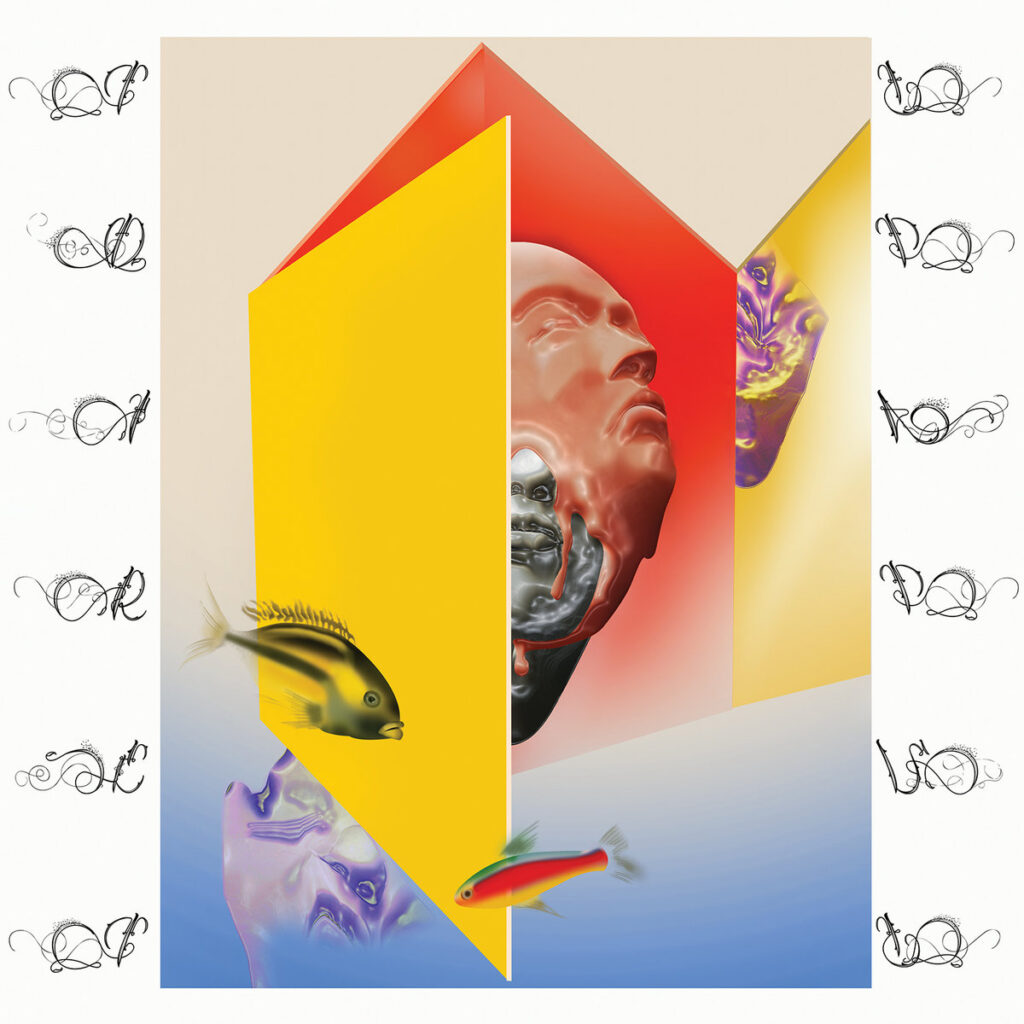 Doug Kaplan: Of all of the record labels in our immediate social circle, we probably overlap the most with Orange Milk. Toiret Status has always been one of my favorite artists in the Orange Milk universe and his new joint OTOHIME showcases some of the most progressive sound design in the world. The tracks settle into the smiliest clown grooves, cycle through granular vocal snippets, bizarre foley elements, pitch-shifted squirrel raps, and often coalesce into 20-30 seconds of dancefloor-ready bliss before quickly veering off in another direction (one track joyously ends in a collage of squeaky toys).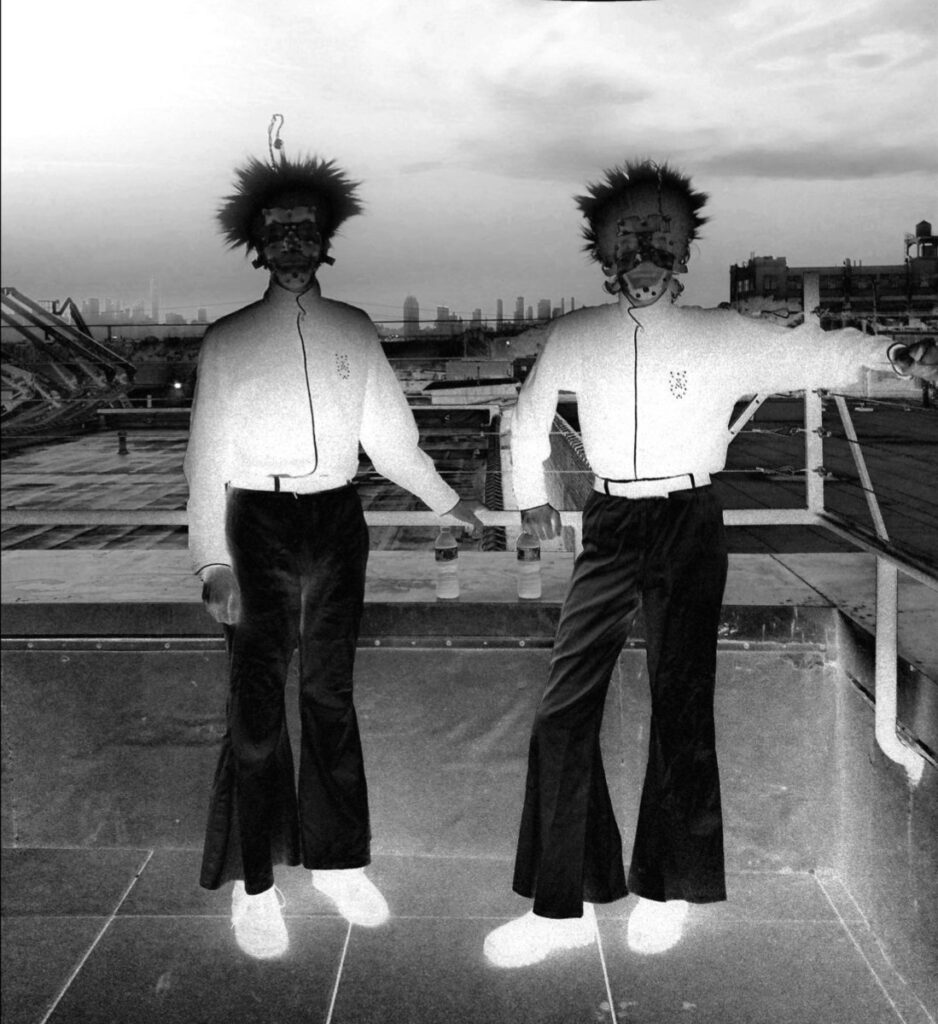 Max Allison: As ever with Macula Dog, this new material has been blowing my mind. I find them to be so inspiring on the level of writing discrete songs that all contain so many surprises and bizarre details. The tones they choose to make up their tracks—like the individual squelches, percussive bleeps, and unholy synthetic tones—are all so bespoke and specific to their music. You can tell everything was so heavily labored over, even though it manifests as such a weird stew of sounds. I love the fact that projects like this still exist that toy with the template of The Residents, Devo, or Oingo Boingo, making pop music in its most off-kilter and carnivalesque form, while keeping one foot in the realm of transfixing and unique prog songwriting.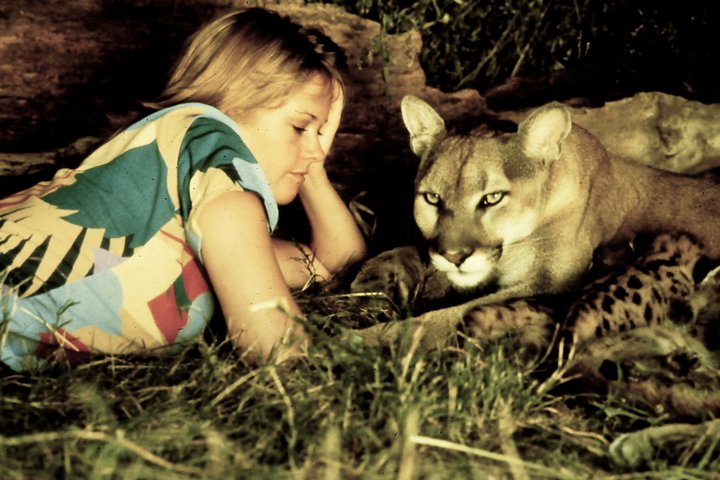 Roar (1981)
Doug Kaplan: I've never screamed at the TV as much as I did while watching this movie. It felt like the intention was for it to be a cutesy family big cat adventure movie that promotes environmentalism, but it plays out as the most horrific movie of all time with lions and tigers mauling people at every turn. I guess the movie took just under a decade to make because the cast and crew kept on getting seriously injured and often required hospitilization. It's such a jarring experience because the storyline fits in with Disney live action Herbie-The-Lovebug-saccharine-shlock, but then it's like… did a lion just bite that guy's arm off… is that woman ever going to get out from under that pile of lions and tigers? Make sure to stick around for the totally disjunctive cheeseball Lion King-core banger at the end: "Feel the power of the lion when he roars like thunder / calling who's land is this?"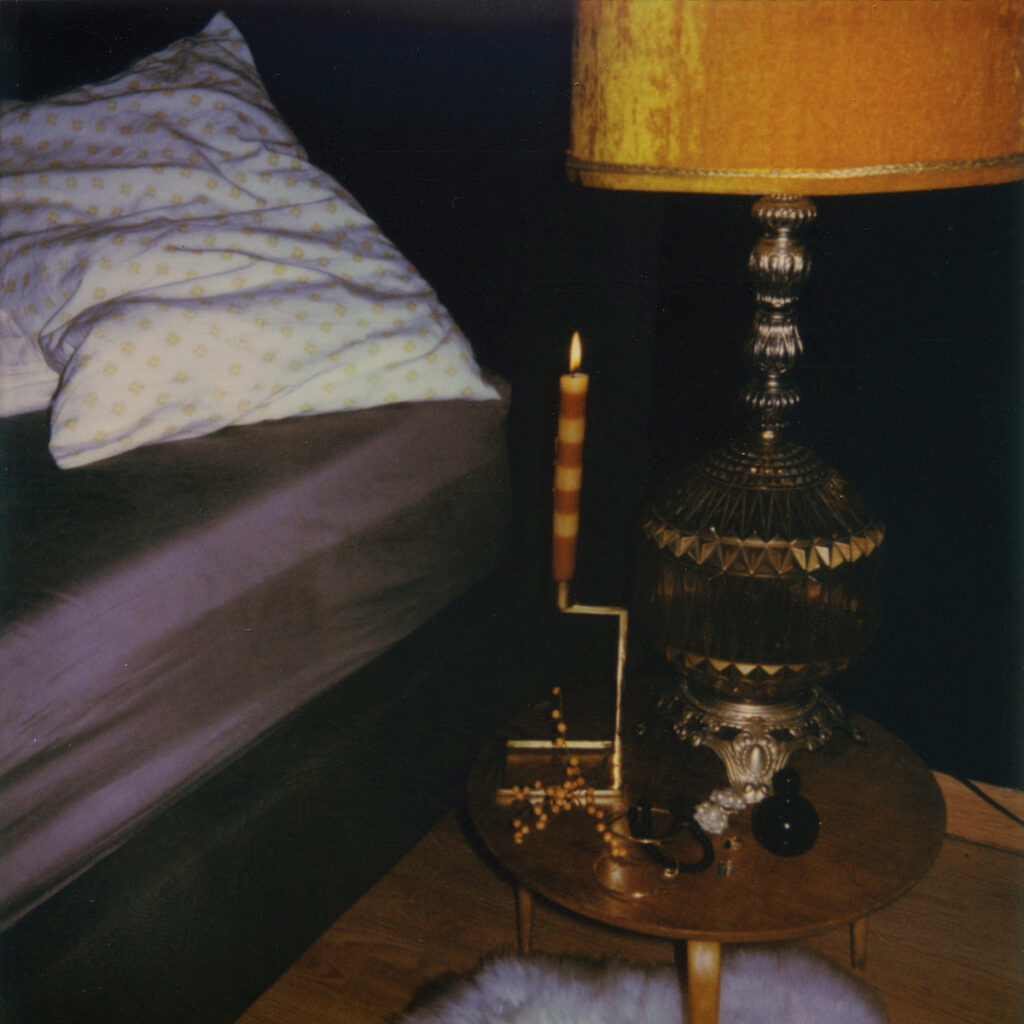 Max Allison: Our BFF and bandmate in Good Willsmith, Natalie Chami, released a new LP on NNA Tapes recently and without any bias I can say that it's some of her best music yet, in my opinion. You can tell that she's really been woodshedding in terms of what synth tones to highlight, what vocal melodies to introduce, and what loops and textural elements to thread together into making these songs. The music feels darker and sparser than her last LP, and I think that's a major strength. All of her music exists in this realm between the hyper-personal and the universal. On one hand, it's easy to try to imagine some emotional narrative in her life that might inform this music, like "oh she must have been going through something to make music like this," but on the other hand I think her music represents a total breach from real life in its otherworldly and transportive qualities. To me it's more a matter of her removing herself into her own hermetic world and giving herself the freedom to make songs that don't necessarily have to have a precedent in everyday life, that surge into their own "emotional" space derived from pure sound, which I relate to heavily.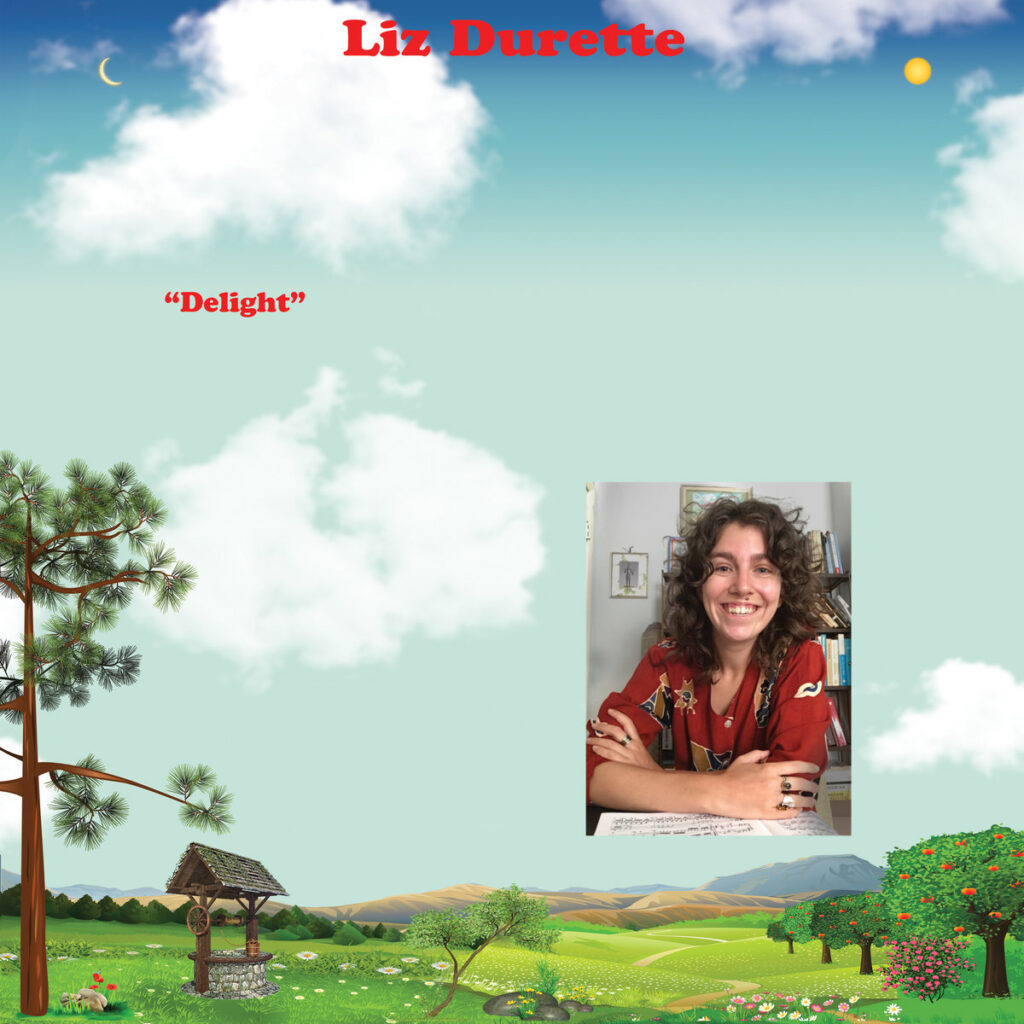 Doug Kaplan: This is probably the most futuristic "solo piano" record I've ever heard. Performed on a "polyphonic expressive keyboard", Durette is able to play with multiple tones at once, slide notes around, apply vibrato, go into microtonal spaces, and play with a level of expression and articulation that is incongruent with the chintzy MIDI-ish tones on display. This is an album for only the most sophisticated of clowns — orbiting around waltz-y classical tropes and plinkity-plonkity Subotnick-core "academic electronic" tropes while using a tonal palette that evokes a '90s CGI Carnival or a Martian drum circle.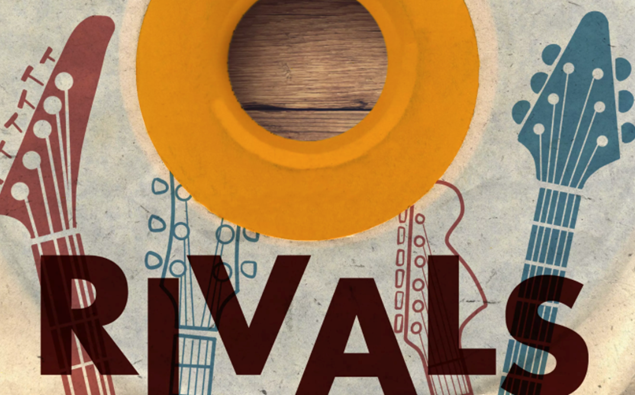 Rivals: Music's Greatest Feuds
Max Allison: I've been having so much fun digging into this podcast made by critics and writers Steven Hyden and Jordan Runtagh, where each episode focuses on a major rivalry in music history, mostly from 20th century rock bands and pop acts. Both of these dudes have encyclopedic knowledge of all the music they feature and have read so many biographies and books, combed through so many stories about all of these legendary figures, and know exactly what to highlight over the course of each episode. I love the way they thread in their own opinions and memories of the music and dig into their favorite albums, all while keeping it couched in the raw facts of what happened and what is on record in interviews. As much as I got deep into the Cobain vs. Vedder episode, the intra-Beatles feuds episodes, and especially the Fleetwood Mac episode, I also really dig that they take time to unpack totally inane and ridiculous modern rivalries between, for example, Imagine Dragons and The 1975, or Eminem and Machine Gun Kelly. I never thought I would care about hearing any lore about these people, and you can tell the dudes themselves approach those episodes with a kind of beleaguered attitude, like "I can't believe we're spending time talking about this one," but that just makes it all the more hilarious.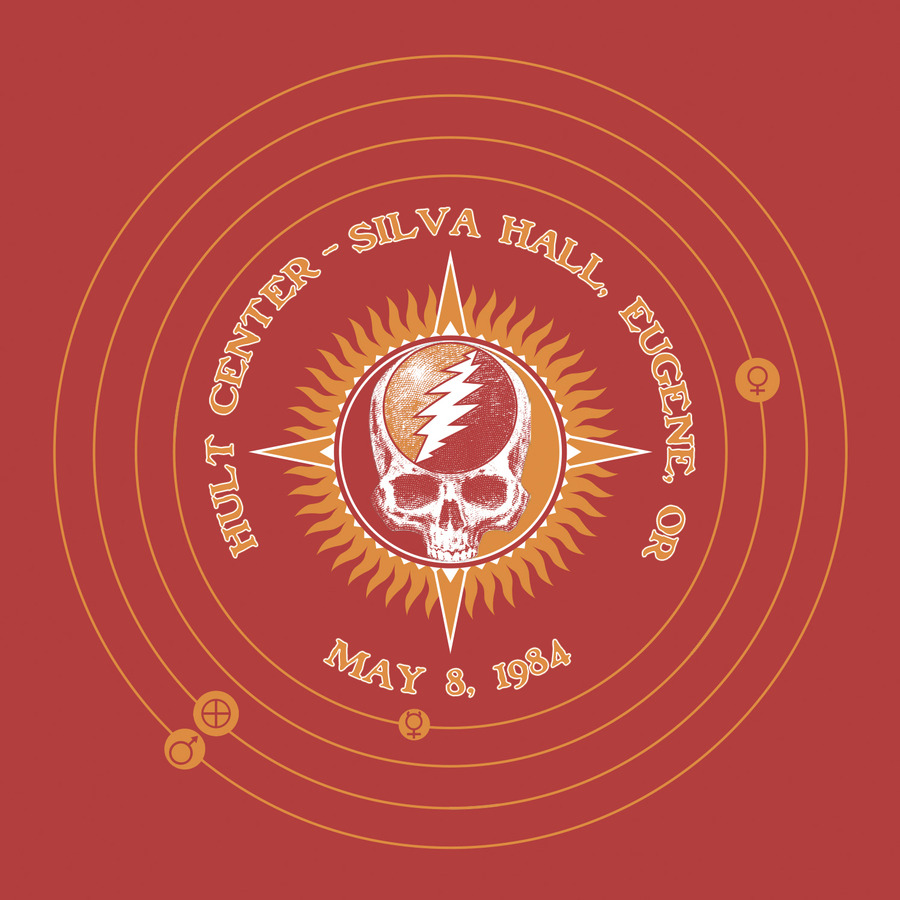 Grateful Dead :: Drums > Space (5/8/84)
Doug Kaplan: If you're new to the whole Grateful Dead thing and are trying to branch out into new eras, it's a great idea to listen to any show that happened in or around Eugene, Oregon. You may be familiar with the legendary and officially released 8/27/72 show from Veneta, OR (aka Sunshine Daydream)—and if you haven't heard that one, you should probably seek it out before listening to this one from '84—but I'm so fucking sick of listening to the Keith Godchaux era and am forever a Brent-boi at heart. This whole show is fantastic front-to-back, but I'm going to hone in on this wondrous Drums > Space segment where the Merry Pranksters join in. Coming out of "Terrapin Station", Drums starts in a very delicate New Age-y gamelan zone before dipping into "Moby Dick" drum rolls over pitched percussion processed through drippy delay pedals. Space starts in a hyper minimal and spooky zone with a sort of Branca/Sonic Youth-y banging-on-stringed-instruments-like-they're-a-dulcimer vibe—featuring cosmic wind, desert-drenched Jerry horror squeals, distant horns, pots and pans, and faraway moans. The Merry Pranksters take the mic and spew forth their patented acid dribble beneath the mayhem… "it was mayhem – it was madness—it was merely rejoicing". From there we're in very feedback-y, free-jazz, noise-improv zone with more of that syrupy delay manipulation getting really low and slow before trailing off into "The Other One".
Baldi / Gerycz :: Blessed Repair
Max Allison: If you know the Cloud Nothings boys you know that they're all extreme freak music heads and have a deep love for so many kinds of music beyond the rock band format that their band falls into. Jayson Gerycz runs the label Unifactor, which is an absolute bastion of the noise/experimental underground right now, and continues to release incredible music all the time. That being said, this duo recording of them playing sublime improvised free jazz with Dylan on sax and Jayson on drums still came as a lovely surprise. The way that they structure these tracks and create very dynamic narrative arcs feels so natural and thrilling to listen to, with them locking into moments of high intensity and letting the sessions also sink into very dissonant and spacious empty zones. Both of them really slay on their instruments, and are capable of skronking and exploring at a professional level for sure. Listening to this makes me think about how Albert Ayler was a product of Cleveland like these boys, and how the vein of free jazz, noise, and freak experimentation runs through that state's lifeblood for sure.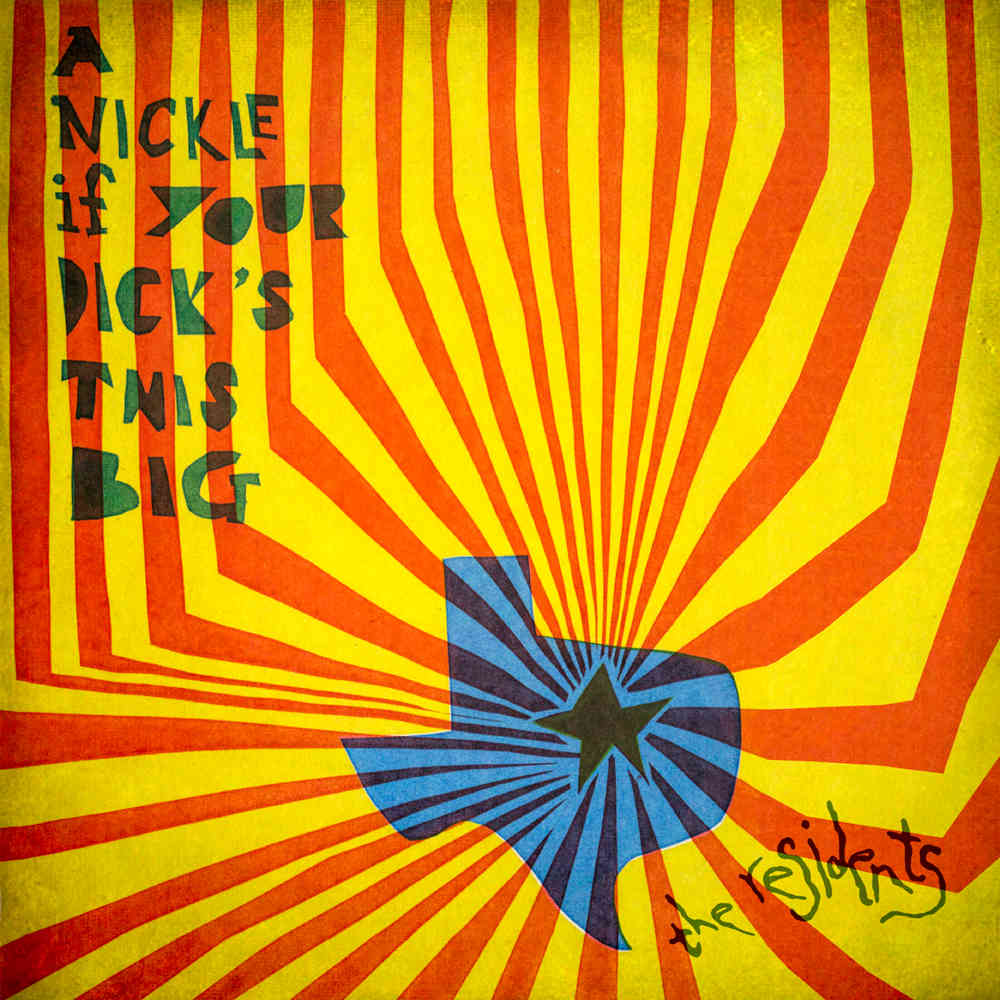 The Residents :: A Nickel If Your Dick's This Big
Doug Kaplan: If you've been following HausMo you know that we foam at the mouth for just about anything related to The Residents. This reissue is a holy grail of some of their earliest pre-Meet The Residents material — including their first rejected album that earned them their namesake and unreleased live material from performances from before they had a band name. As expected, The Residents arrive fully formed — trolling rock music and themselves, ranting about "baby skeletons and dogs" in all of the funny voices imaginable over a multi-instrumental cacophony of whatever-and-whoever is around. The live material presents the band without their crucial tape machine and is some of the rawest Residents material around — ESP-style free jazz skronk, satanic shrieks, Snakefinger shredding a violin to bits, little skits that don't seem to land, and cheerleading for their imaginary guru N. Senada. Disc 2—the unreleased 1971 album Baby Sex — shows off the ripe beginnings of their career-long fascination with cultural critique. Some particularly heavy-hitting moments include the brilliant album opener "We Stole This Riff" with the chorus "we'll steal from you // fuck you", Randy Rose honing his metal voice while trolling Led Zep on "Holelottadick", a chipmunked cover of Zappa's "King Kong", and the macabre rant "James Dean died to save your soul / James Dean died to save your vanity / James Dean's death was James Dean's goal." Like my Grateful Dead recommendation, this is probably NOT a good place to begin your journey with The Residents (for that I'd recommend The Commercial Album), but this is absolutely essential one for Ralph fanatics.
Fateful Findings (2012)
I had never seen anything from the Neil Breen cinematic universe before a couple days ago, and it's no exaggeration to say that watching Fateful Findings rocked my world. I'm no scholar when it comes to "so bad it's good" or "outsider" movies, and I think that whole world has a lot of pitfalls and cruelty inherent to the way that people relate to those movies, but this one is on a whole different level than anything I've seen. It makes The Room look like a coherent soap opera drama, for real. The way that Breen lays out a narrative with so many awkward moments, terrible acting scenes imbued with such ridiculous gravitas, moments of slapstick comedy that seem totally out of place and ruin the tone, and especially the incorporation of random moments of science fiction / fantasy… all of it is such a perfect storm of cinema that just leaves you gasping at every scene, like "WHAT THE HELL IS GOING ON." No joke, watching Fateful Findings with my girlfriend Emma made us start imagining how we would make our own feature film, and what kind of bizarre energy we would try to bring to that project. If Breen can do it, and make something so compelling and absurd out of essentially nothing, then anyone can be a filmmaker.
Aquarium Drunkard is powered by its patrons. Keep the servers humming and help us continue doing it by pledging your support via our Patreon page. For heads, by heads.