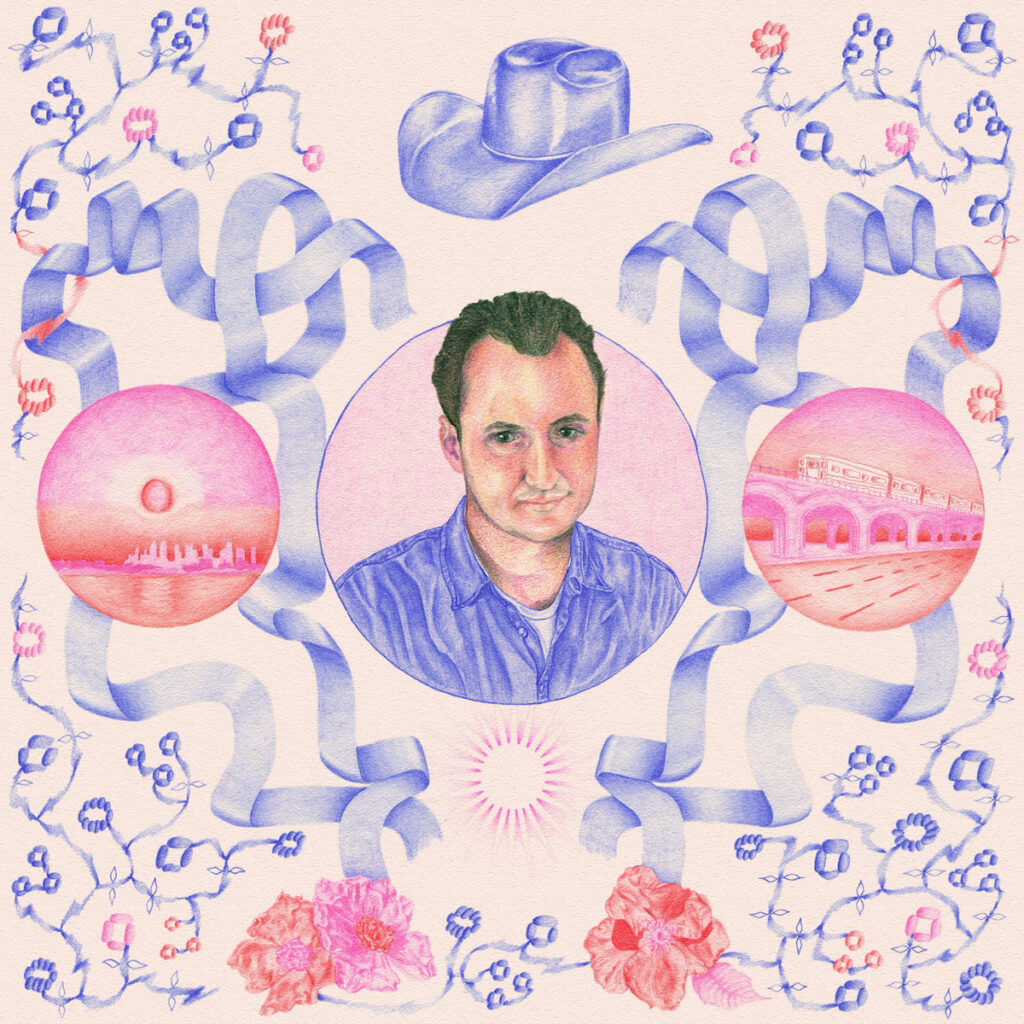 Dougie Poole is the patron saint of millennial malaise. On The Freelancer's Blues, the Brooklyn-based country slacker sings about familiar tropes: vaping on the job, trying Buddhism for a week, considering a move out west, and finally, giving up to hang out at the bar with his buddies. Unlike other double-dealing artists striving to hide their positions of privilege, Dougie makes no secret of the fact that he grew up in Manhattan as the child of two doctors, weaving his own recognition of privilege into the fabric of his low-stakes laments.
According to his origin story, Dougie previously spent time in the Providence music scene, collaborating with like-minded jokers such as Jerry Paper and Drugdealer before returning to his roots and seeking inspiration in the outlaw country records he loved as a kid. The languid sound of The Freelancer's Blues shares sonic traits in common with Dire Straits and other AOR acts, but it's easy to imagine Johnny Paycheck singing a tune like the worldweary "These Drugs Aren't Working."
In the video for "Los Angeles," Dougie and his computer animated cowpokes pay tribute to Star Trek: The Next Generation with effects reminiscent of Sting's cosmic country phase. Playing with common woes, pop sheen, and sideways humor, Poole invests his particular blues with a wink and a crooked smile. words/j locke
Aquarium Drunkard is powered by its patrons. Keep the servers humming and help us continue doing it by pledging your support via our Patreon page. For heads, by heads.