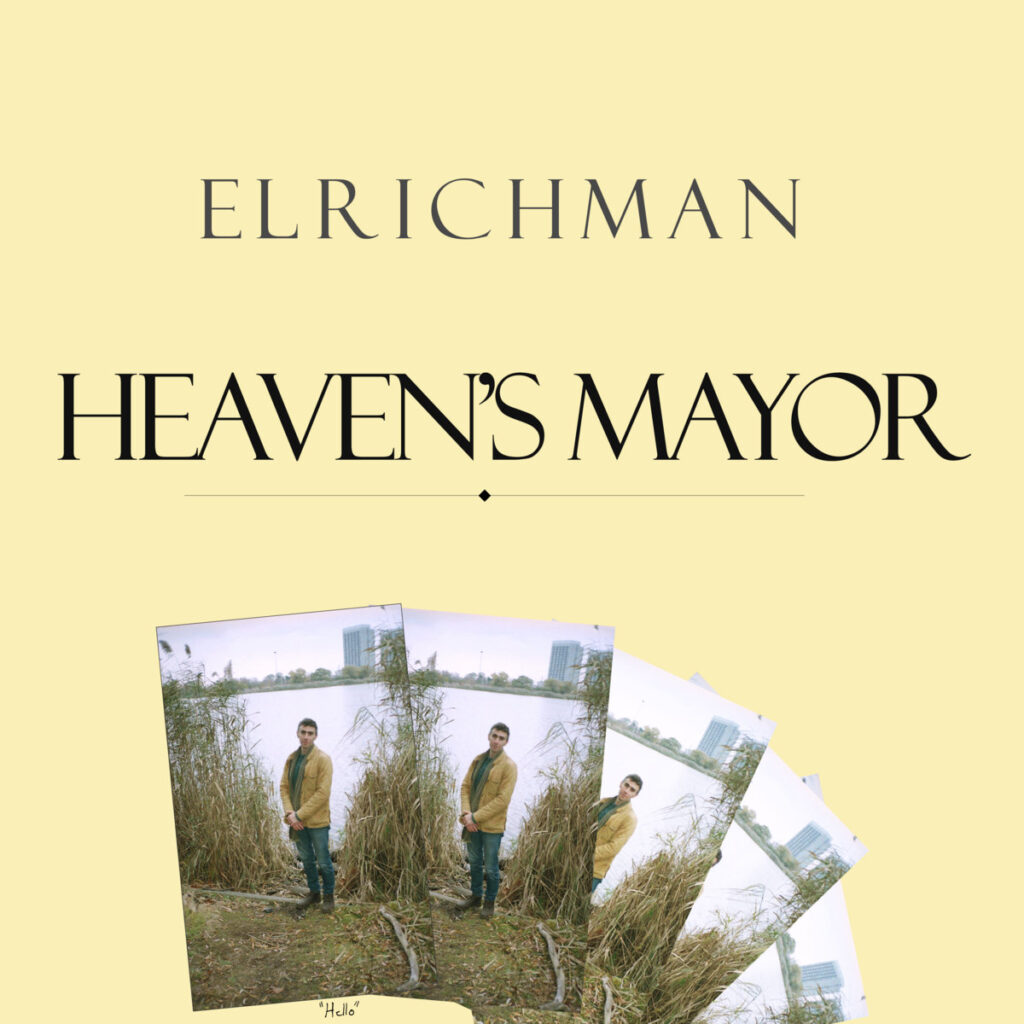 Elrichman is the sophisti-pop alias of Toronto's Paul Erlichman. That sly shift of one letter in his surname should give you a hint at the project's cunning sense of humor, keeping listeners on their toes with wily winks hidden behind vividly realized art-rock played with a straight face. 
Following years of experience with groups such as Goosebump and Ducks Unlimited (fellow signees to the Madrid-based indie label Bobo Integral), Elrichman's upcoming album Heaven's Mayor combines idiosyncratic songwriting with orchestral arrangements accented by starry-eyed vocals from the school of Edwyn Collins. His latest video for "On The Nose," directed by filmmaker Aaron Kopff, begins with a shot of the songwriter in a motel bathtub before he's bound up and delivered in a claustrophobic space that might be familiar to Waldo Jeffers. The song's credits reveal contributions from several of Toronto's most talented musicians including drummer Jonathan Pappo, bassist Zach Bines, sax player Alex Hamlyn, and a scene-stealing flute solo from Anh Phung, several of whom previously played with Erlichman in a Roxy Music cover band (of course).
"'On the Nose' is a song about some people's unshakable belief in the mythology of classic rock," Erlichman explains. "My belief in it is shakier than it used to be. The song is a bit of a spiritual successor to 10cc's 'Old Wild Men', a pastoral song about rock stars getting put out to pasture. I accidentally forgot to write it as a rock song but it's probably better this way. The video is about the journey towards creating a better version of yourself. Sometimes that journey is not very romantic, and maybe you don't even really interact with the forces that move you along." words/j locke
Aquarium Drunkard is powered by its patrons. Keep the servers humming and help us continue doing it by pledging your support via our Patreon page. For heads, by heads.