Recent email conversations with Justin Gage, discussing the depth and breadth of my 25-year live archive, sowed the idea for what you will find below – a group of tunes conceptualized as if each were a block of radio station programming. Some thoughts / recollections of the specific shows these tracks were culled from are as follows. – Cory Rayborn, North Carolina.
Rayborn Live Archive :: Volume Four (zipped folder)
1 – Cold Sides – Stretched (December 9, 2002 – Cat's Cradle, Carrboro)
Cold Sides burned through the NC Triangle scene in the early aughts like a bright comet. Made up of local scene luminaries and newcomers, their art punk ways were delightful. Hell, they were even one of the bands that played at the post-wedding reception after party for Mr. + Ms. TLR. I was lucky to get to see them play several times during their run and here is one of my favorites of their tunes.

2 – Happy Flowers – Call Me Pudge (March 24, 2000 – Cat's Cradle, Carrboro)
Yo La Tengo's James McNew played his Charlottesville card big time when YLT was swinging down the east coast for this 2000 tour, convincing the mighty Happy Flowers to briefly come out of retirement for a few dates. *HELL YES.* These shows were great, bookended by Charlie Kramer bringing out a small recorder at the start of the set asking the crowd to yell "fuck you!" and then repeating at the end of the set, hoping for more vigor following the crowd having heard their wares. The set was amazing *and* included a Backstreet Boys song as mutated by the Happy Flower so you know he got his wish.

3 – Comets on Fire – The Bee and the Cracking Egg (June 27, 2005 – King's, Raleigh)
This was recorded during the only time I ever got to see Comets play and it was as good as I wanted it to be. Pure alchemy, pure magikal fire.

4 – PJ Harvey – Hook (November 6, 1998 – 9:30 Club, Washington DC)
Another fun outing with Jonas Blank. Sadly, the only time I have ever seen PJH perform to this day, largely as southern (loosely defined) routing hasn't been big on her schedules the last 20 years. Alas. This one was especially killer as Rachel's opened (I would imagine that you should look for something from their standalone show at the Cradle the next night to pop up in one of these things at some point). This show was in support of Is This Desire?, not my absolute favorite PJH LP, but a killer set nonetheless from this consummate performer.

5 – Helium – What Institution Are You From? (November 22, 1997 – Cat's Cradle, Carrboro)
One of my favorite Helium songs turned into a tight encore closer? Sign me up.

6 – New Bums – Your Girlfriend Might Be a Cop (September 29, 2013 – Cat's Cradle, Carrboro)
I still hold this high as one of my favorite song titles of the last 20 years. Ready for Ben and Donovan to uncork a new LP in this configuration.

7 – Chuck Johnson – Last Moments at Chittor (November 20, 2011 – Night Light, Chapel Hill)
Let's dive in on guitar soli, shall we? How about guitar soli from the same venue? OK! Here's a great take by Chuck Johnson on one of my favorite tracks from his solo guitar debut A Struggle Not A Thought. Recorded on tour in support of that same album.

8 – Glenn Jones – The Great Pacific Northwest (October 11, 2011 – Night Light, Chapel Hill)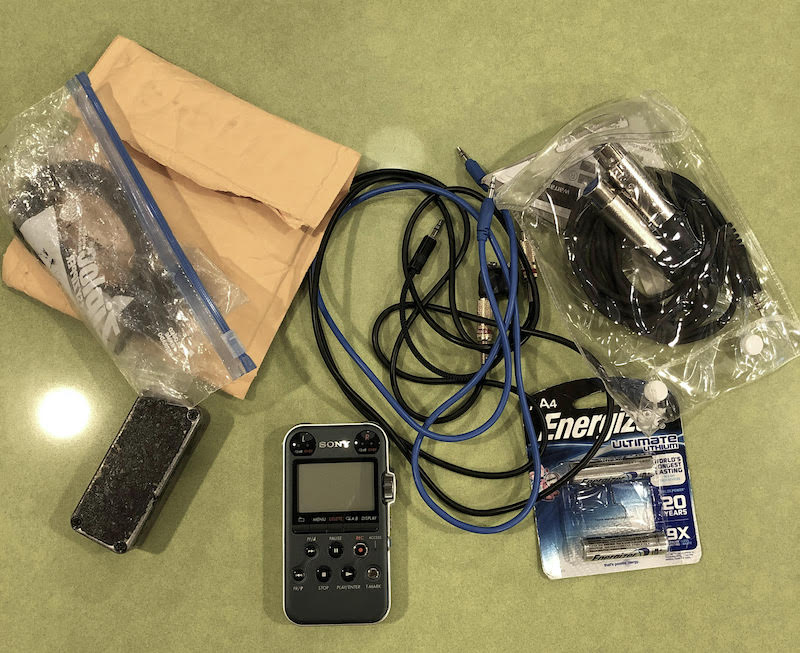 A few short weeks after the Johnson show Glenn Jones came to the Night Light. His sublime The Wanting had just been released and there's no way I was going to miss Glenn put on a clinic.

9 – Daniel Bachman – Seven Pines (November 15, 2013 – Night Light, Chapel Hill)
Closing out this collection of guitar soli from the always delightful Night Light is a killer run through of one of the central tracks from DB's debut LP.

10 – Steve Gunn – The Lurker (September 10, 2011 – LUMP Gallery, Raleigh)
Starting off a run of heady long-form tracks is an intimate take on the original extended version of "The Lurker". Captured at the All Day Records day show on the final day of the second Hopscotch Music Festival. A killer performance for a rapt audience.

11 – Group Doueh – Unknown (June 23, 2011 – Grey Eagle, Asheville)
This was Group Doueh's first show in the United States, a late minute add on to their tour itinerary. An ecstatic and rapturous set on whole but of course I'm going to share with you the number where Doueh goes on a massive guitar workout and plays behind his head for a bit. I'm here to please and to hold out on that would be doing you all a collective disservice.

12 – Hiss Golden Messenger – Born Under A Crescent Moon (November 16, 2012 – The Pinhook, Durham)

So you think you know Hiss Golden Messenger from his Merge albums or otherwise. Well make sure you are strapped in and that your helmet is on prior to getting ready for this long-form 20+ minute country-fried dub slab of funk.

13 – Dirty Three – Deep Waters (May 22, 1998 – Cat's Cradle, Carrboro)
For me every Dirty Three performance in the 90s was a sort of religious experience. This particular set from their tour in support of Ocean Songs was a whole other matter. We can all agree that Warren Ellis is a consummate performer but on this evening around the time he really started to wail on "Deep Waters" he offered encouragement to anyone in the crowd interested to climb up on stage and watch the rest of the song/set from there. Probably about 25 or so folks climbed up (including yrs truly) onto the stage. Getting to watch Ellis work from five or so feet away was pretty magical, a totally lingering and top flight all time show-going memory. Listen to the end and you'll hear the comments from a fellow crowd member who grabbed the mic once the band was finished. She had some thoughts on the matter that I can only say that I share wholeheartedly.
Compiled by Cory Rayborn, Esq. — find volumes one here, two here, and three here.
Does AD make your listening life better? Help us continue doing it by pledging your support via our Patreon page. Doing so will get you access to our secret stash—including bonus audio, exclusive podcasts, printed ephemera, and vinyl records—and help us keep an independent publication going.