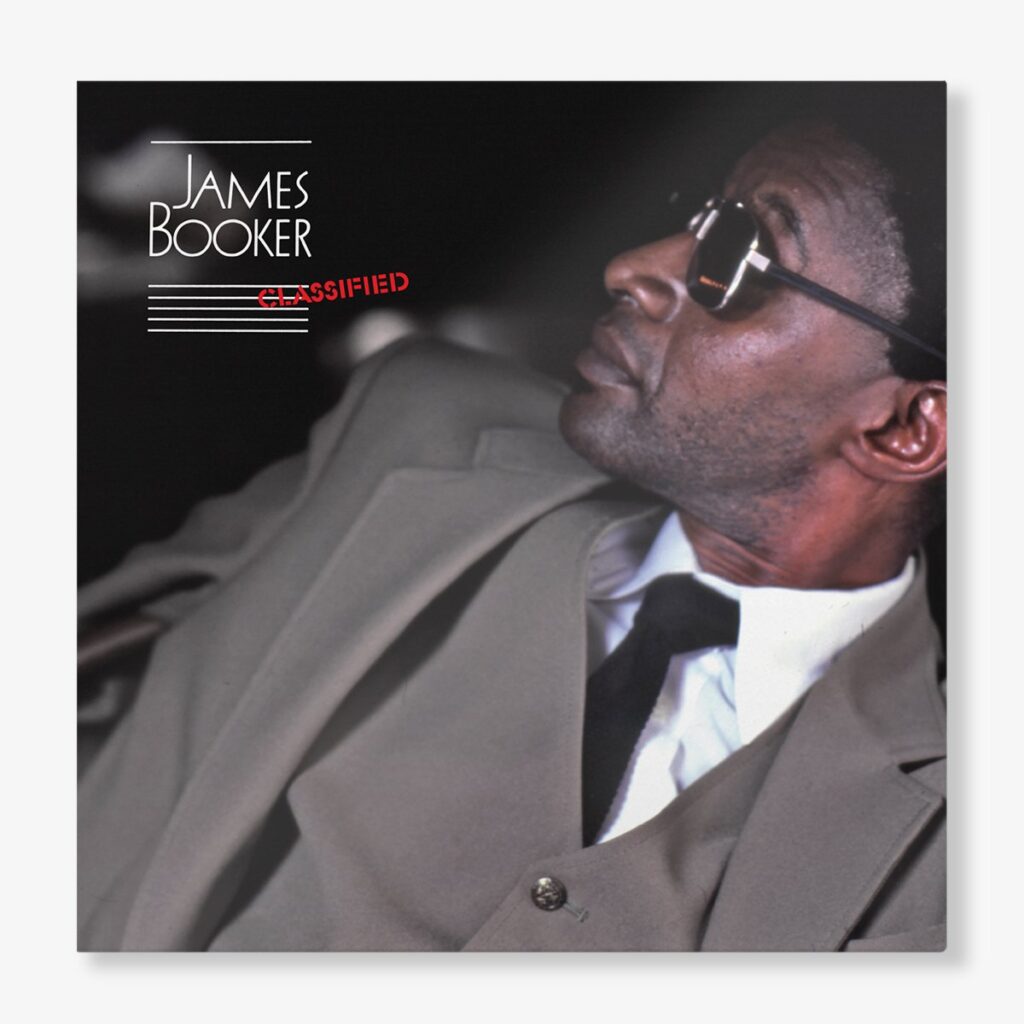 The early '80s found James Booker a few years removed from the height of his European success. By then, he was back home in his native New Orleans, where he performed as the house pianist for the Maple Leaf Bar while grappling with his various addictions. Though he was revered among other musicians and major producers like Jerry Wexler, his solo studio discography was virtually non-existent. That changed when Booker entered Ultrasonic Studios and create one of his most commercially successful records ever, Classified. Originally released in 1982, it's been recently remixed and remastered by Craft Recordings.
Booker's backing band at the Maple Leaf was an ace combo, featuring bassist James Singleton, drummer Johnny Vidacovich, and Alvin "Red" Tyler on tenor saxophone. Not only were they able to roll with Booker's sudden stylistic changes and contend with his seemingly endless live songbook, but they played spaciously, allowing Booker the room he needed on stage to create. For producer Scott Billington, keeping the four together for Classified made sense. But it was one of the few straightforward decisions associated with the album's creation. Though it was only recorded over the course of three days, it was a harrowing situation on nearly every front. A week before the sessions, Booker broke down completely and was hospitalized. When he finally made his way to the studio, it initially resulted in a couple floundering days of botched takes. But when the mercurial Booker brought it, he really brought it. On the third and final studio day, he laid down everything that would be used for Classified's 12 tracks in only four hours.
Classified features Booker's Maple Leaf backing band on just under half the album's tracks: the rollicking, one verse sax romp "Baby Face," the sultry, bass heavy "Lawdy Miss Clawdy," and the patient instrumental "Angel Eyes," on which Vidacovich's sneakily creative drumming drumming occasionally comes up for air, shining behind Booker's swirling matrix of sounds. Though the record is bolstered by this tight band interplay, it's Classified's solo numbers that most impressively showcase Booker's voice and fingers. "Swedish Rhapsody" is a captivating two minutes. With his classical piano skills on full display, you can almost see a dramatic silent movie sequence simultaneously unfold. The full-bodied sounds conjured in "Professor Longhair Medley" seem effortless—he'd probably played those melodies thousands of times before, while album closer "Three Keys" is a perfect union of speakeasy sounds and adventurous dexterity.
Myths and unresolved questions about Booker's chaotic life abound: What is the truth to his lost eye? Did his relationship with then New Orleans District Attorney Harry Connick, Sr., and subsequent piano lessons with Harry Connick, Jr., help void a drug-related prison sentence? How did he find himself across the country in Palo Alto, in 1976, for a pair of stand alone shows with the Jerry Garcia Band?
Stories like these abound and help illustrate his mystique and unpredictability, while his stints holding down backing band spots for Dr. John's Bonnaroo Revue, Allen Toussaint, and Dizzy Gillespie, along with session work for the likes of Fats Domino, Ringo Starr, and John Mayall showcase a more "traditional" half one might envision from a sensational pianist. But Classified is a rare chance to experience a proper studio effort from Booker. It embodies his swiftness and elusiveness, providing a rare taste of the studio greatness he may have produced had his life gone differently. words/k fortinsky
Do our mixtapes, features, interviews, essays, and original sessions make your listening life better?  Help us continue doing it by pledging your support via our Patreon page. Doing so will get you access to our secret stash—including bonus audio, exclusive podcasts, printed ephemera, and vinyl records—and help us keep an independent publication going.