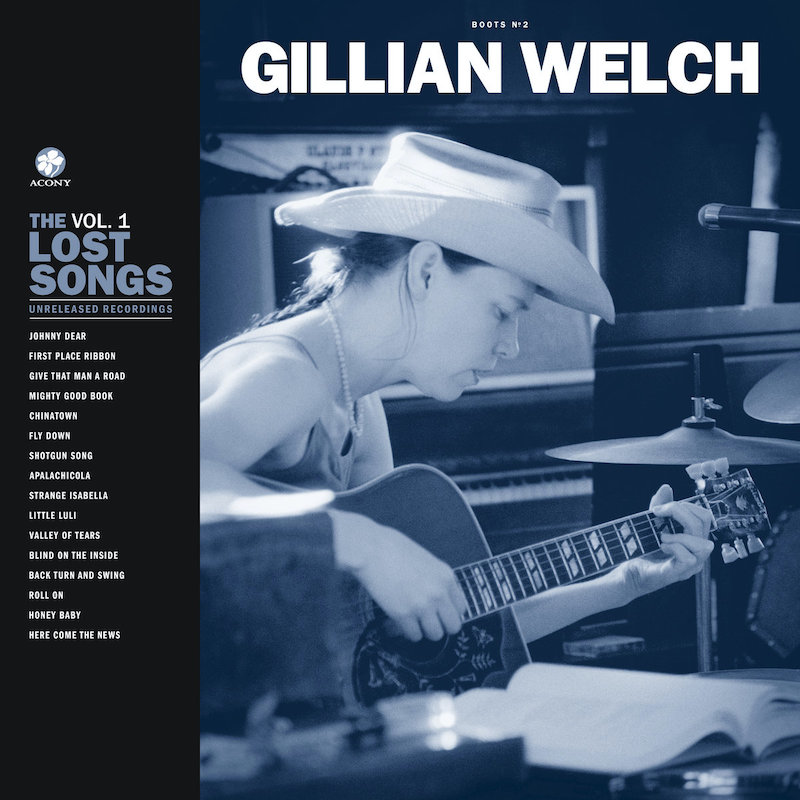 On their recent/recommended covers collection, All The Good Times, Gillian Welch and David Rawlings tackle Bob Dylan's "Abandoned Love," a cherished Desire-era deep cut. Only performed live by Bob himself once and recorded half-heartedly in the studio (the outtake eventually appeared on the mid-80s boxed set Biograph), it's the kind of song that always begs the question: "How the hell could anyone leave something this great moldering in the vault?" That very same question will likely come to mind upon hearing the latest edition of Gillian Welch's Boots series.
The Lost Songs, Vol. 1 is the first of three collections that gather together a whopping 48 songs recorded in late 2002, in between Time (The Revelator) and Soul Journey. Since Welch hasn't been exactly prolific over her career (five studio albums of originals in 25 years, plus a handful of releases under Rawlings' name), it's an astounding cache of previously unheard Welch/Rawlings music, made even more astounding by the fact that these four-dozen tunes were laid down in the space of just a few days.
Despite its castaway status, Vol. 1 is a more-than-worthy addition to the canon. Other songwriters would sell their souls in an instant to have written heartbreakers like "Chinatown," "Strange Isabella" and "Fly Down." Meanwhile, the gospel-tinged "Mighty Good Book" and "Give That Man A Road" show Welch's uncanny skill in drawing creatively from the deep well of the American folk tradition. We're lucky these songs weren't permanently Lost. | t wilcox
Aquarium Drunkard is powered by its patrons. Keep the servers humming and help us continue doing it by pledging your support via our Patreon page. For heads, by heads.