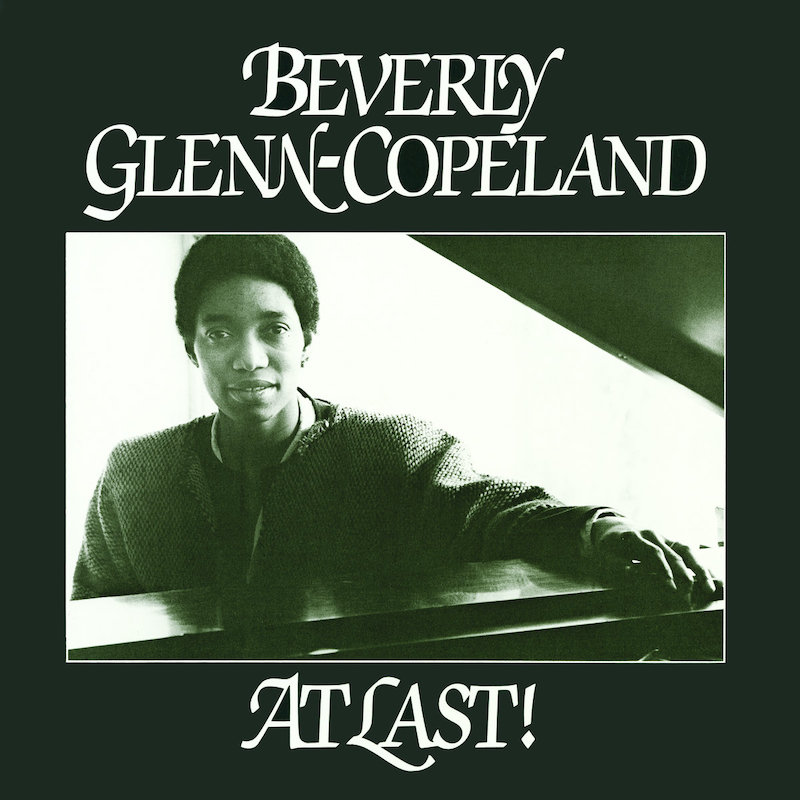 This fall promises the release of Transmissions: The Music of Beverly Glenn​-​Copeland—a collection of the wildly idiosyncratic and brilliantly singular catalog of a pioneering transgender artist. Its selections shine light on the various Copeland's modes employed since the early '70s, featuring folk and minimalist electronic music, live recordings, and
"River Dreams," his first new work in fifteen years. It's a deserving look at an unparalleled singer/songwriter.
But before that, this heretofore unknown EP from 1983, entitled At Last! Included in the forthcoming compilation and opening the ep is "Montreal Main (The Buddha in the Palm)." Daring and jazzy, and not without a touch of danger, the track feels as though it leaps out at you from the shadows. Glenn-Copeland is in "rock mode" here, filling the extended player with soaring guitar lines, muscular rhythms, and (genuine) power ballads.
As is largely the throughline through his work, spiritual optimism and positive affirmations form the root of At Last! On "Montreal Main," he sings: "Roaming and looking for something to get us there, anywhere." It feels troubling until he urges: "But it's not the streets we roam, it's the practice of roaming." He later declares, "We are the morning stars."
Glenn-Copeland's full, dazzling, multi-octave range is on display here too. He gets gruff and gritty on the folksy, synth-dappled "Onward and Upward," turning right back around with a gentle and buoyant coo on the breezy yacht-rock of "Where There's Love." The closing song, "Journeyman," recalls Hejira-era Joni Mitchell, swaying with jazz-funk sensuality and the soulful confidence of believing in exactly what you're doing and the spirit that you're chasing.
At Last! is the latest affirmation of the seemingly impossible magic of Glenn-Copeland's catalog. |c depasquale
Aquarium Drunkard is powered by its patrons. Keep the servers humming and help us continue doing it by pledging your support via our Patreon page. For heads, by heads.