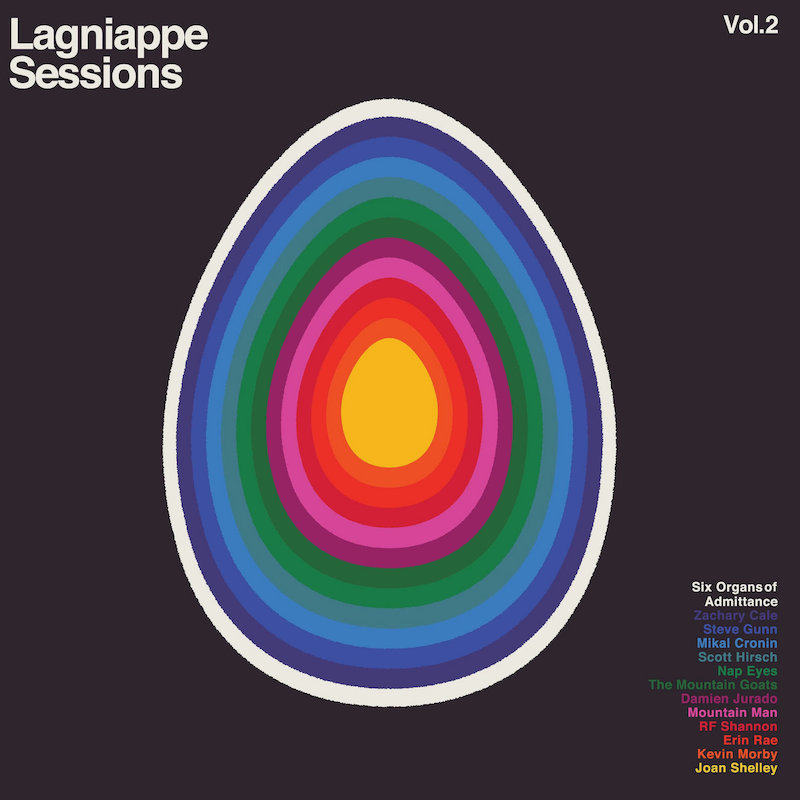 Songs build little rooms in time
And housed within the song's design
Is the ghost the host has left behind
To greet and sweep the guest inside
Stoke the fire and sing his lines

— David Berman, "Snow is Falling in Manhattan"

The internet is lousy with cover versions. But occasionally, you'll stumble across a perfect cover, one that reveals something fresh about both the composer and the interpreter. One that makes an old song feel startlingly new.
Aquarium Drunkard's Lagniappe Sessions have been a reliable source of perfect covers for much of the past decade, offering artists the chance to pay tribute to their heroes in any way they see fit. Some opt for radical reinventions — who could've imagined Six Organs of Admittance's haunting psych-folk arrangement of the Melvins' "Night Goat"? Or Steve Gunn locating the lonely heart lurking beneath the surface of the Misfits' nihilist anthem "Astro Zombies"? Others stick relatively close to the script, such as Erin Rae's gorgeous swing through Scott Walker's deathless "Duchess" or Scott Hirsch's painstaking re-creation of Dire Straits' "So Far Away." And still others prefer to bask in the beauty of a timeless melody — check out Joan Shelley's impossibly wistful "I Would Be In Love (Anyway)," one of Frank Sinatra's deepest cuts (in every sense of the phrase), which closes out this collection. 
Whatever the approach (and whether they're recorded solo on an iPhone or in a state-of-the-art studio with brass and woodwind accompaniment), the 13 Lagniappe performances gathered here on wax all have one thing in common: they're all bursting at the seams with love and appreciation for the power of song. We're in a blessedly irony-free zone here; even if the song choices may occasionally seem unusual, there's not a trace of mockery to be found.
There are ghosts in the grooves here, as well. But don't worry — they're friendly. As the late/great David Berman so brilliantly noted in the lyrics quoted above, every song invites the listener into a little room in time. A shelter from the storm. And by singing the words of someone who has departed, we can conjure up the writer's spirit, if only for just a few minutes. That's really what a perfect cover does; it connects us to the past, linking then and now. So drop the needle, stoke the fire and sing along. | t wilcox
Does Aquarium Drunkard make your listening life better?  Help us continue our independent culture publication by pledging your support via our Patreon page. Doing so will get you access to our secret stash—including bonus audio, exclusive podcasts, printed ephemera, and vinyl records—and help us keep an independent publication going.