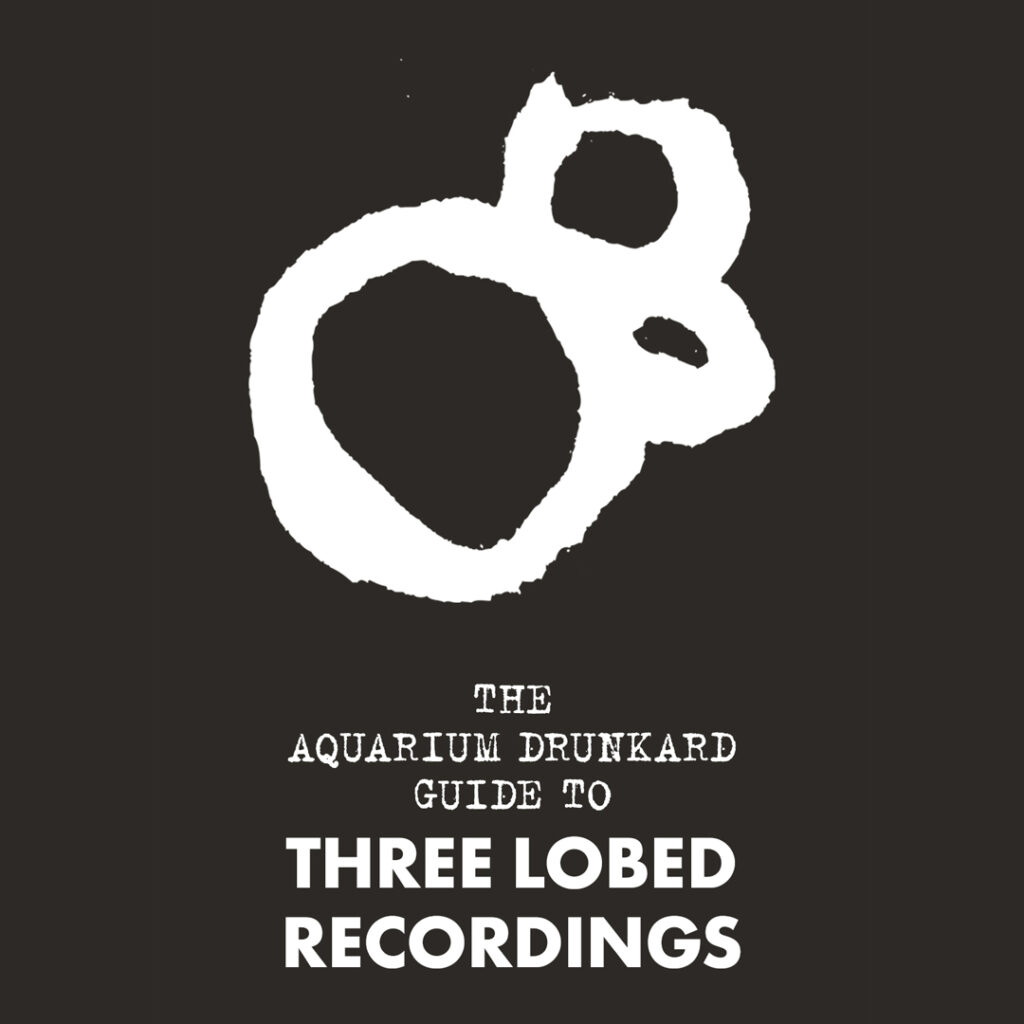 Three Lobed Recordings started out in August of 2000 with Bardo Pond's Slab 10-inch. A modest beginning — especially back in those pre-peak-vinyl days. But since then, the North Carolina-based label has released a steady stream of stellar transmissions from the psych-rock underground. With founder Cory Rayborn at the helm, the Three Lobed insignia is a veritable trademark of quality, even as the label's offerings have gone in increasingly eclectic directions. From the Takoma School mastery of Jack Rose and Daniel Bachman to the wild scrawls of Magik Markers, from the spiritual drones of Tom Carter to the earthy choogle of D. Charles Speer, there's no signature Three Lobed sound or vibe — and that's a very good thing.
To celebrate 20 years of Three Lobed Recordings, we've pulled together a selection of noteworthy LPs from the label's ever-expanding galaxy, with recommendations both from the Aquarium Drunkard crew and Three Lobed-related artists. It's very much just a starter kit — we didn't even get to the free rock mischief of Sunburned Hand of the Man or the ecstatic rambles of Rhyton or the third-eye psych of The Michael Flower Band. Next time! And keep an eye out: Rayborn has plenty more good stuff coming our way in the upcoming months (though planned in-person celebrations have been necessarily pushed back to 2021). Here's to another 20 years of expanding and blowing minds…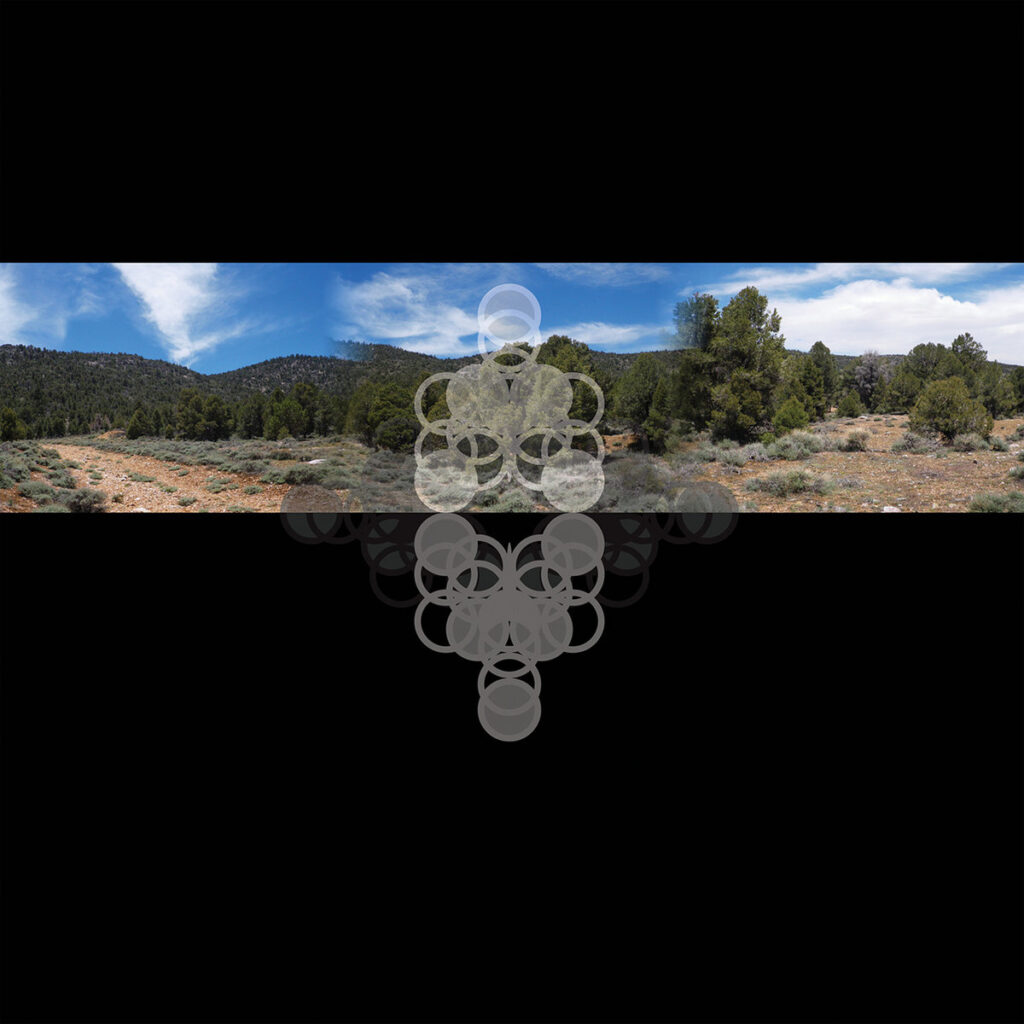 Tom Carter :: Long Time Underground
When it was released in 2015, Long Time Underground emerged as both a high water mark and triumphant return to form from one of America's most beloved subterranean figures. Tom Carter, one half of the Texan psych-folk duo Charalambides, had been stricken with pneumonia while touring Europe. Thankfully, he recovered in full health with a renewed zeal that led to the creation of this stunning double LP. Its seven solo electric guitar workouts were all recorded in a single take with no overdubs, showcasing Carter's decades of deeply zoned-in precision. Whether stretching across 21 minutes on the Frippian sidelong opener "August Is All" or keeping his compositions contained to shorter lengths like the sparse devotional vibe of closer "Colors for N," each song shines like a crystal cave packed with jagged stalactites of pure tone. (Jesse Locke)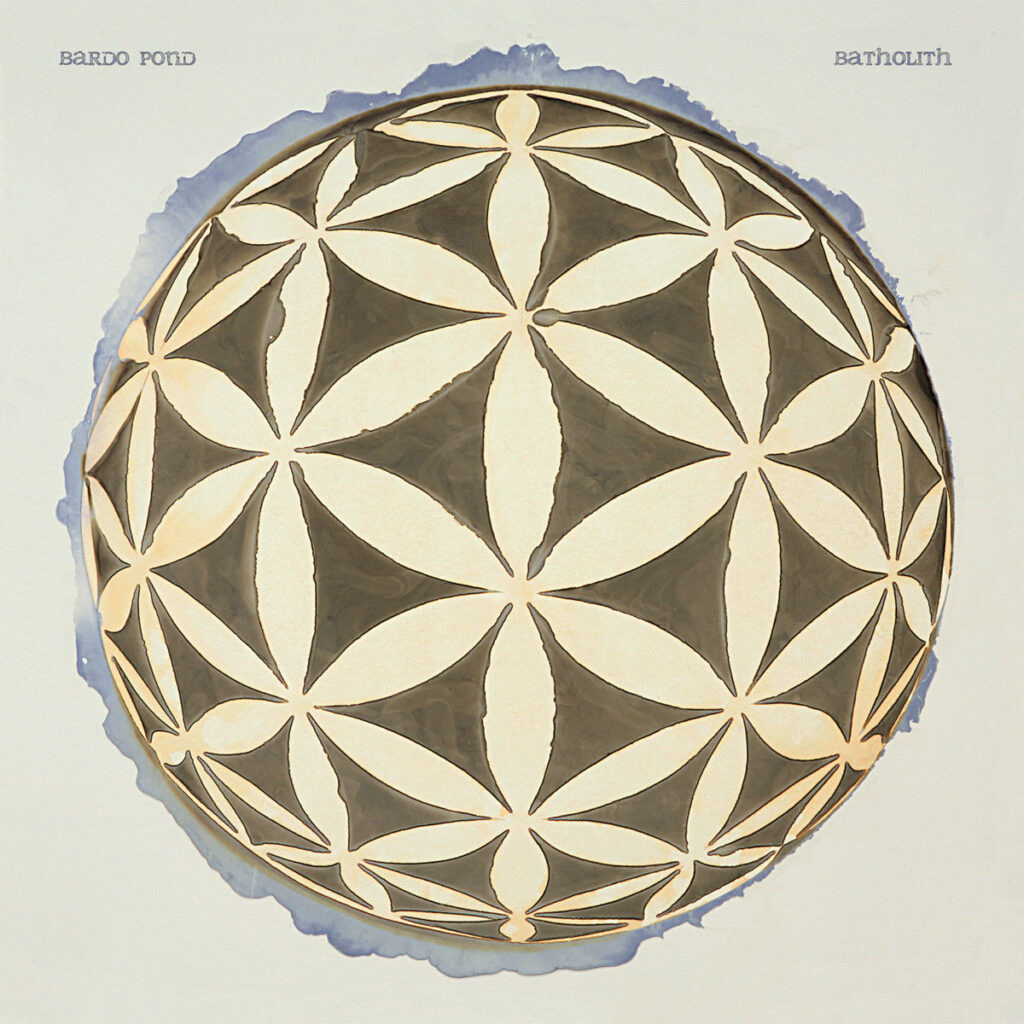 Bardo Pond :: Batholith
In 2008, when Bardo Pond's Batholith record came out, I was living in the golden age of the file sharing, free music melee that existed between megaupload.com and the size of your computer's hard drive. This was also the year I dropped out of high school, and this Bardo Pond record that I ripped from some blog helped me and my friends survive a blurry summer in a small shitty town in Virginia. 11PM, 90 degrees, walking back from 7-11, smoke hanging in the air. Push Yer Head. (Daniel Bachman)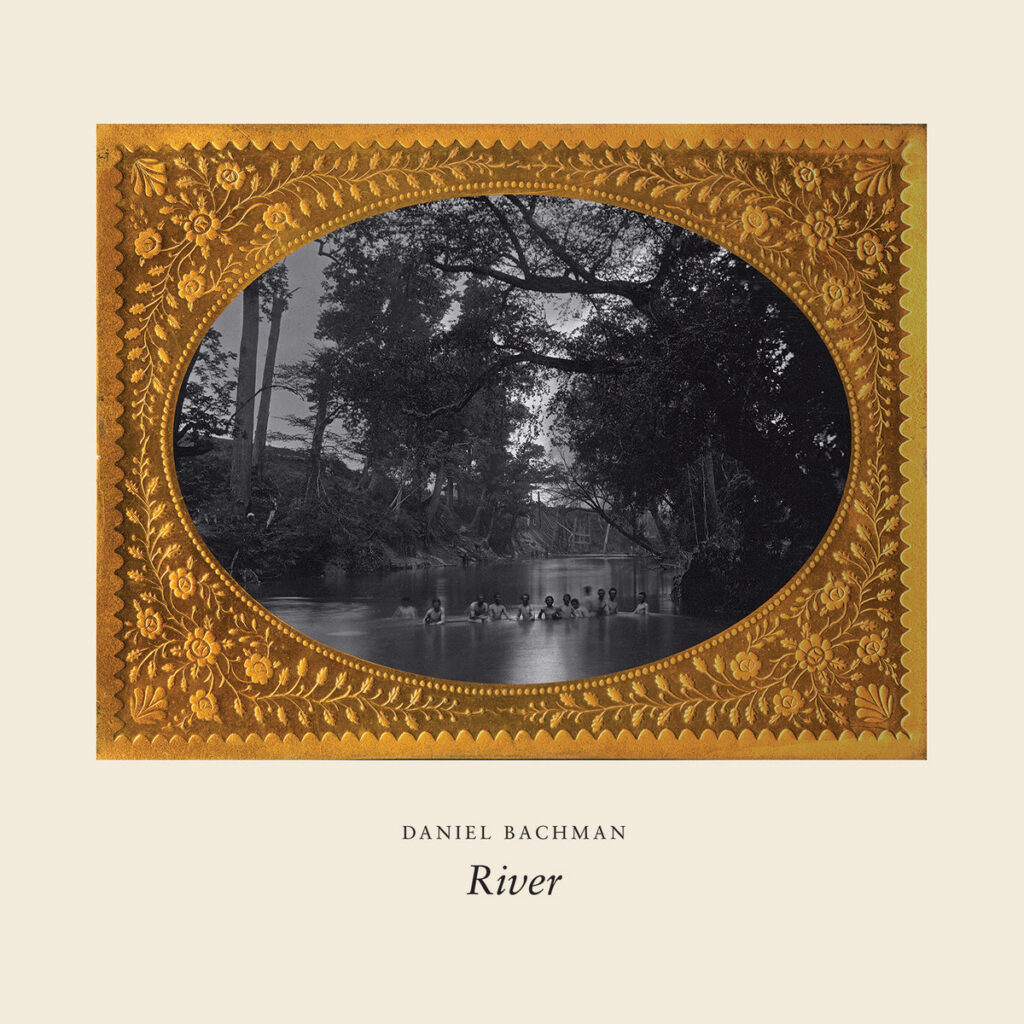 Daniel Bachman :: River
River (2015) is the perfect point to dip your toe into guitar player Daniel Bachman's catalog. The album's title is a nod to Virginia's historic and haunted Rappahannock River, and these songs are a poignant soundtrack for that landscape. You can listen to River while working, on long road trips driving toward the setting sun, or outside over a private cup of coffee before the rest of your neighborhood is awake. The album works in those varied scenes because Bachman's playing is bright and sharp, meditative, and the songs unfold in a way that's organic and welcoming. There are two covers, tunes by guitar masters William Moore and Jack Rose—both of whom lived parts of their lives along the Rappahannock—but they sit flush with Bachman's own compositions like adjacent pages in a hymnal. A new Bachman offering from Three Lobed is on the horizon. Be certain that it will be another worthwhile stop just downstream from River. (James Adams)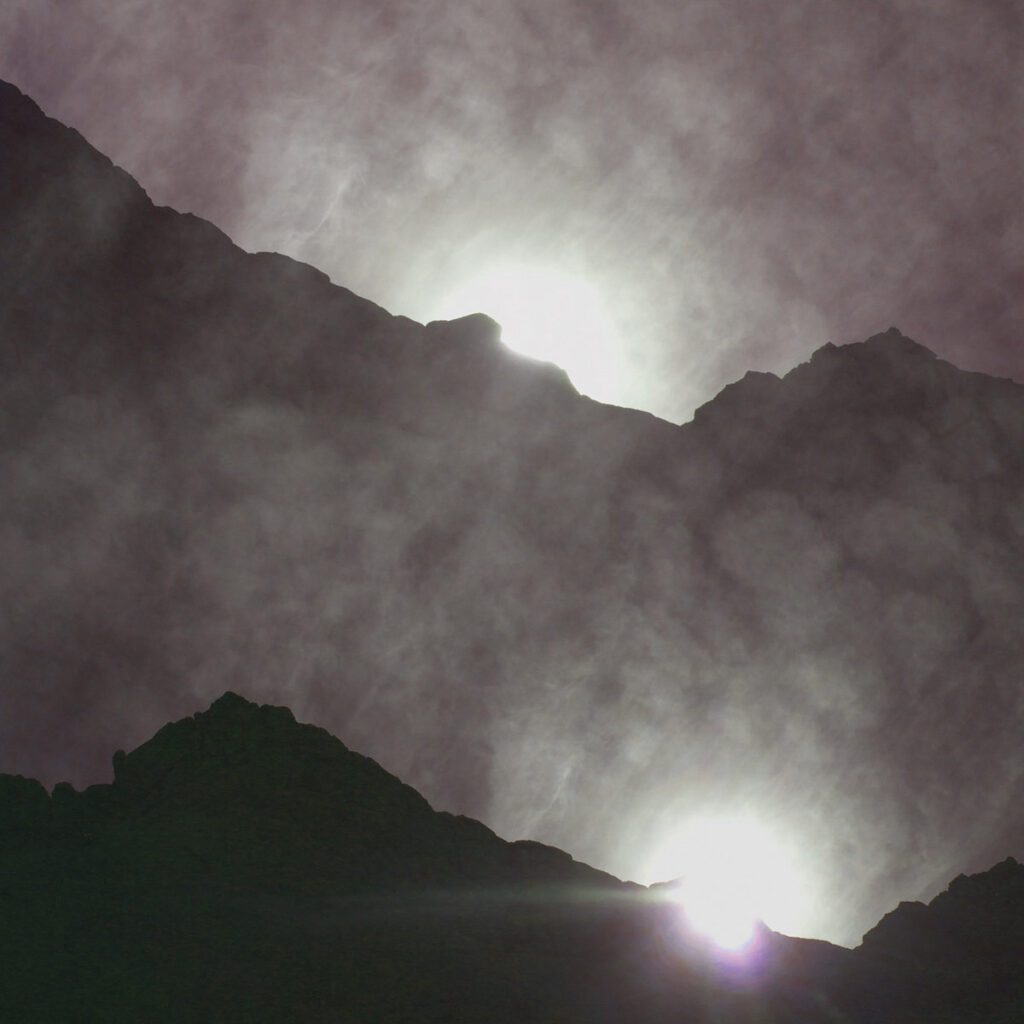 Danny Paul Grody :: Between Two Worlds
So much of the magic in the recorded work of a solo instrumentalist is getting lost as a listener in the wordless soul made tactile. No pianist plays the Goldberg Variations the same and similarly no guitarist has the same "sound" when it comes down to the simple reality of fingers on a wooden fretboard. There is as much room for emotion and expression in the way each guitarist approaches their playing as the variety of birdsong or shape of raindrops. Danny Paul Grody put out this perfect album of guitar instrumentals in 2013, at a time where there was starting to be almost a certain amount of fatigue in regard to the admittedly very micro world of post-Takoma/post-Windham Hill solo acoustic guitar revival music. I say this, because of course it is impossible for me to be objective about this particular "world" but more of a preface to say—Danny plays with a voice that is so truly, purely "his." Kaki King, Ben Chasny, Nathan Salsburg, Marisa Anderson, Steve Gunn—every player has her or his voice and the reason I personally never tire of guitar music is because I can hear some kind of essence of that individual's voice in their playing. It's like being in a room with some deep luminous empath where you just listen to what they are trying to tell you! Any great album is a journey—one that puts you at the end off an exit ramp where you look back and see some glimmer of where you started back on the horizon. Danny does that with this record- perfectly floating motifs of guitar melody that veer unresolved at times between major and minor wistful. He is not a solo acoustic purist in the vein of early Windham Hill guitar releases while he still channels the strong and calming melodies of Ackerman and De Grassi. The closing song "Ojito (At Sunset)" starts off with a wash of synthesizer white noise into a forest of chiming, shimmering electric and acoustic arpeggios that remind me of Roy Montgomery. "Zephyr" the album's sort of mid point pivot-is a gorgeous near ambient bed of drones, floating choral voices against long bowed strings. Grody as perfectly as anyone as Ben Chasny is able to marry the seemingly divergent worlds of meditative drone and kinetic guitar movement into a holistic, magically beautiful work of songs. (William Tyler)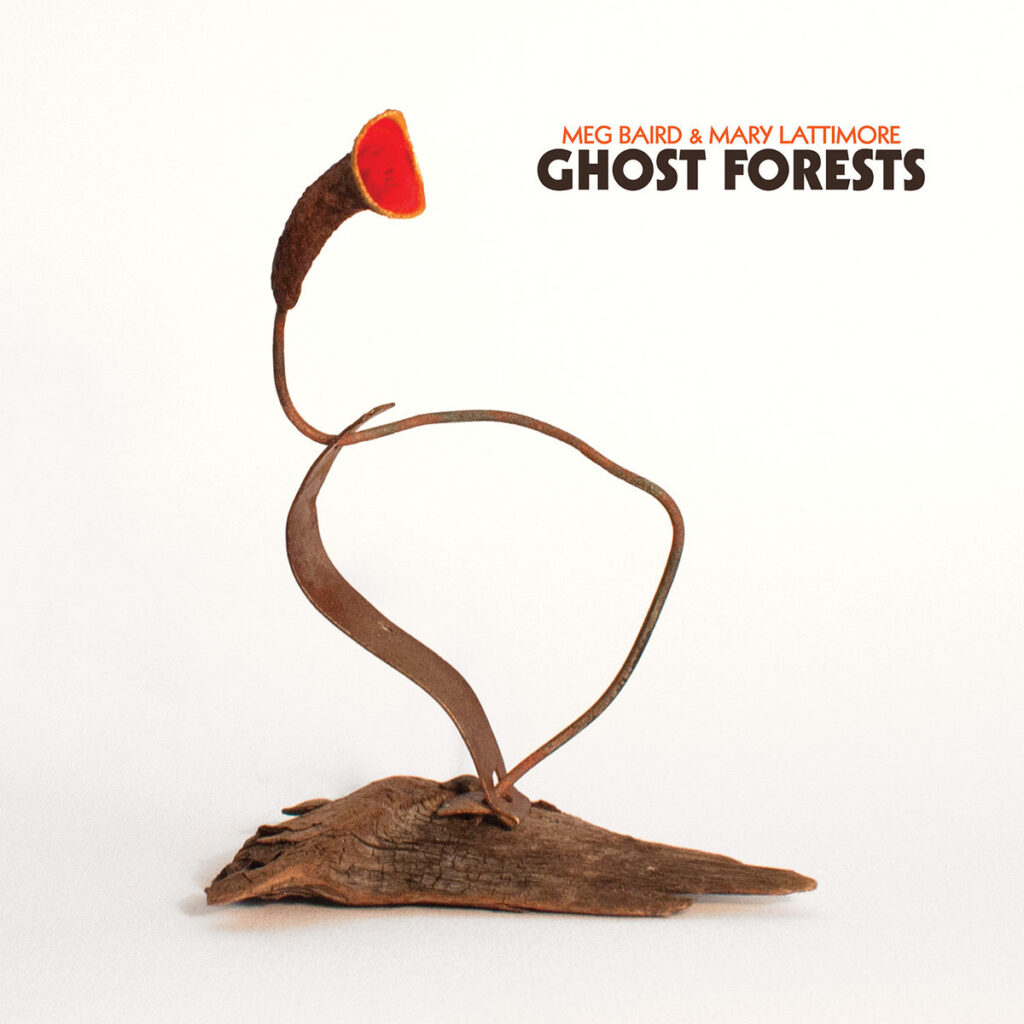 Meg Baird & Mary Lattimore :: Ghost Forests
A perfect blend of Meg Baird and Mary Lattimore's distinctive styles, with the former's haunting voice and Britfolk-inflected guitar complemented at every turn by the latter's elegant harp and subtly adventurous electronics. The stately "In Cedars" is a standout, with Lattimore drifting gently behind Baird's beautifully layered vocals—a wintry landscape of pure sound. "Painter of Tygers" features a hypnotic electric guitar line over a restless backdrop and oblique lyrics: "Your name is like a secret if you whisper just close enough." And looking back to Baird's early folkie days, the duo tackles the Child Ballad "Fair Annie," delivering a magnetic, hypnotic version that feels almost shockingly vibrant and alive despite the song's age. The lp is fleeting, clocking in at just about a half-hour. But Ghost Forests is as deep as they come. (Tyler Wilcox)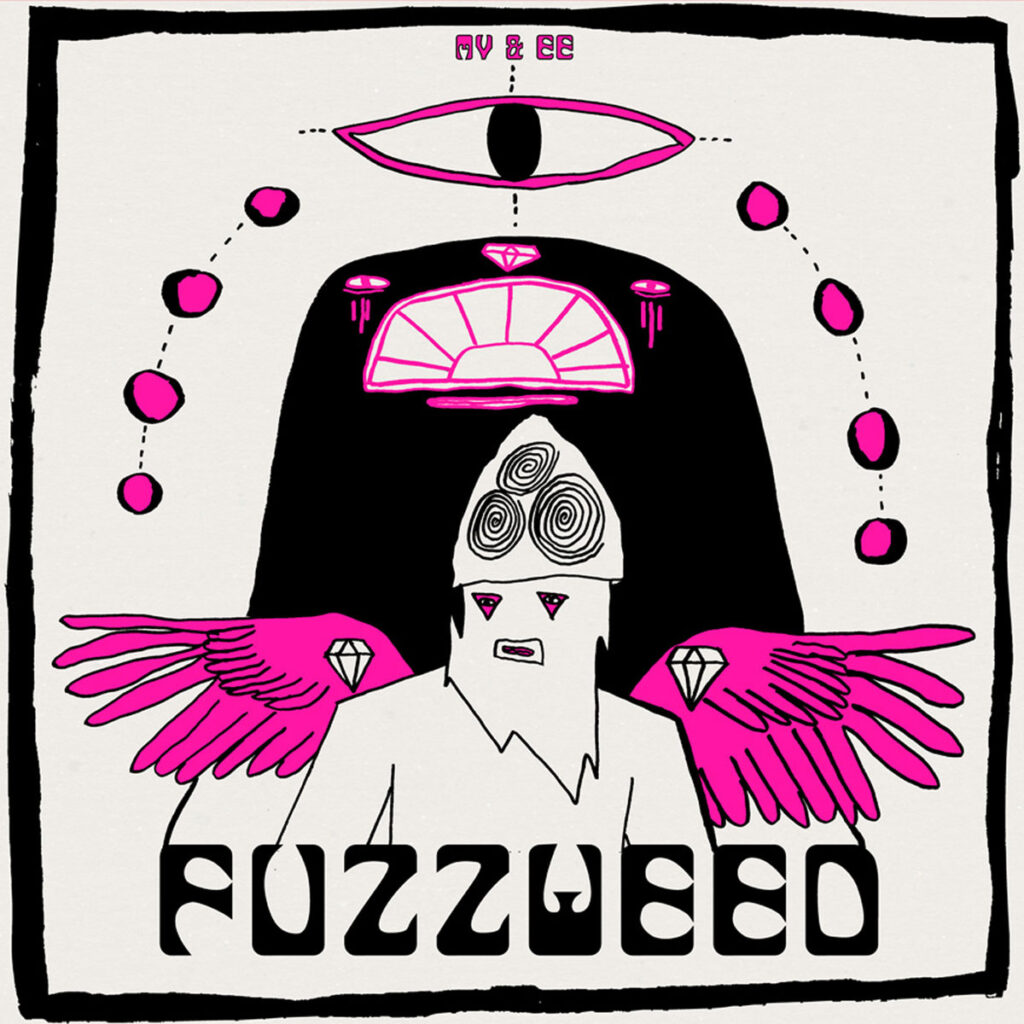 MV & EE :: Fuzzweed
This record is a very frequent flier on hangout nights at home. And while I love them all, I especially treasure the output during this particular window of time. It's gorgeous, like all the stars are out, but it doesn't take it too easy on you either. There's plenty of earthly night to give space to all of that shimmering. Yeah, this one's really a treasure. John Moloney's fascinating cover art is a great companion too. (Meg Baird)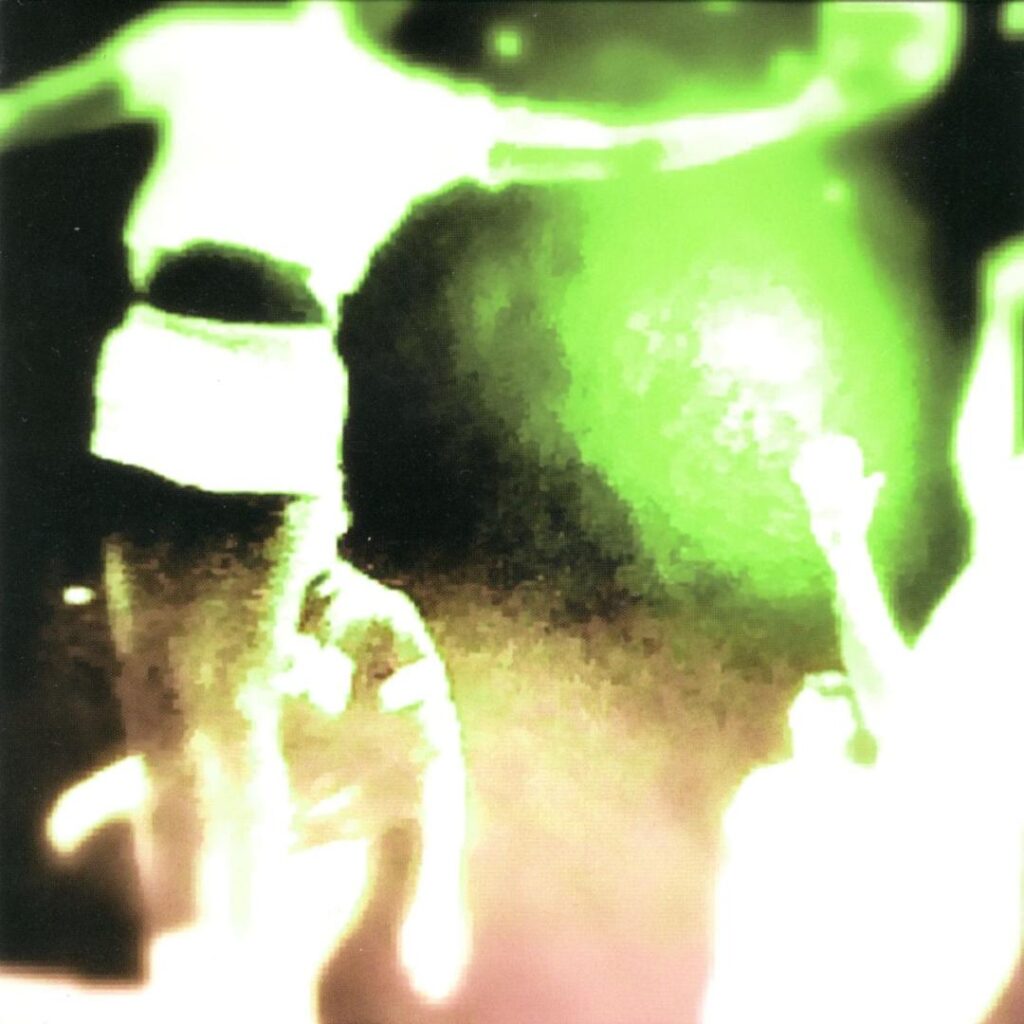 Magik Markers :: Gucci Rapidshare Download
My introduction to Magik Markers, as I'm sure it was many others', was the 2007 album BOSS. With reigned-in production by Lee Ranaldo and wider distribution through Ecstatic Peace, it offered a (somewhat) accessible gateway into the Connecticut band's fried noise-rock sound. Elisa Ambrogio, Pete Nolan, and an ever-shifting crew of collaborators would go on to hone their approach even further after signing to Drag City, but relatively lesser known releases like 2008's Gucci Rapidshare Download prove that they've never been possible to pin down. The grab bag of approaches here ranges from slowed-down vocal samples to washes of piano, scorched guitar/drum freakouts, and something resembling mutant trip-hop. After recently returning to action with a new EP, let's hope we see even more scribbling in the musical margins from this crew soon. (Jesse Locke)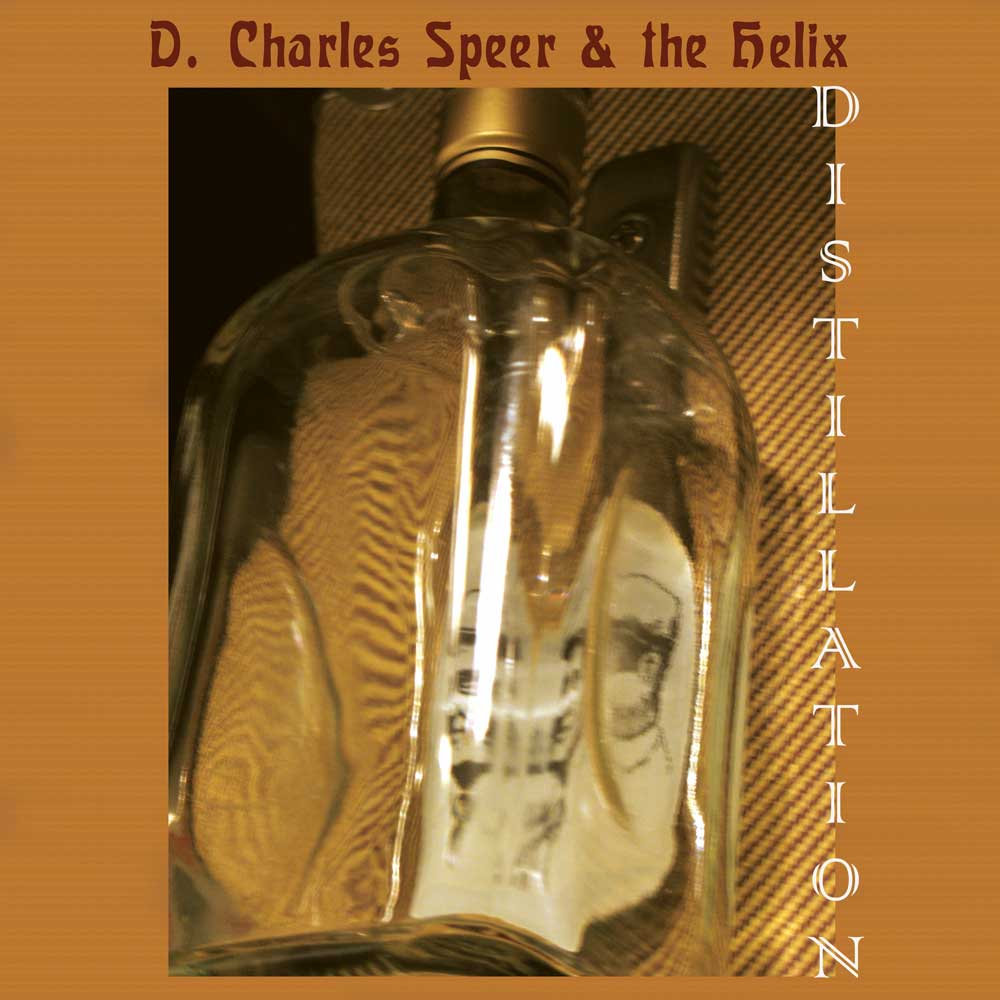 D. Charles Speer & the Helix :: Distillation
If you ever feel lonesome, spin or stream Distillation—your friends are already here. "Got a little lost along the way" but now we're swaying, stomping, and lurching across the bar. D. Charles looks like Sir Doug but has a stranger, deeper drawl, like one of those bottomless blue pools where the reckless sometimes drown. "Catch yourself." Album opener "Mason Dixon Crime" shows off Marc Orleans' uncanny guitar and Jason Meagher's thoughtful engineering — this might be a modern country record but it's not flat-pack. Heady currents run through it. Hans Chew hammers the keyboard like he's from Tulsa and sings lead on "Life Insurance," a knockout so perfect you might disbelieve and check the credits for a household name. "What you spend is what you leave behind," and the Helix spends it all. (possum)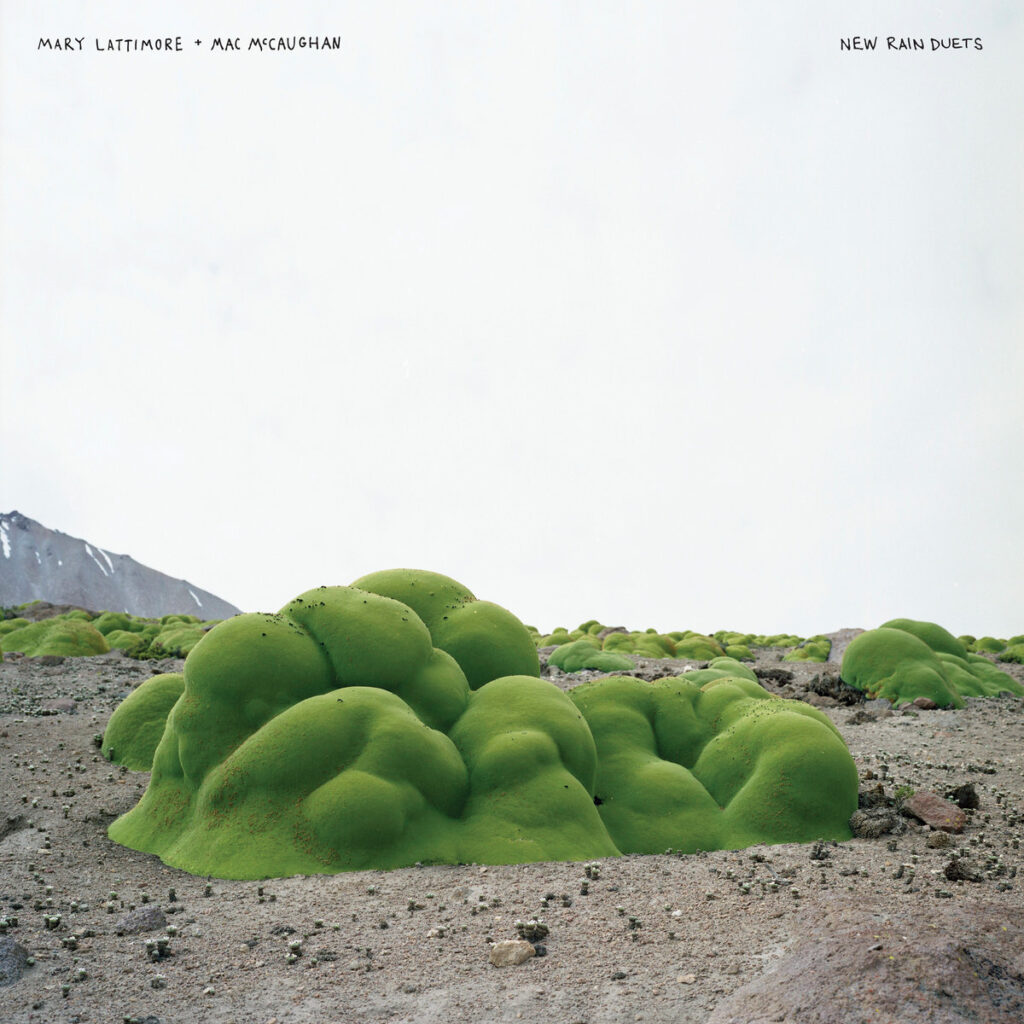 Mary Lattimore & Mac McCaughan :: New Rain Duets
Mac McCaughan—cosmic synth master?! New Rain Duets, the Superchunk co-founder's 2019 collab LP with harpist Mary Lattimore, showcases Mac's impressively adventurous synthesizer textures alongside the cascading shimmers of Lattimore's effects-laden harp.The end result is kinda like a dream team-up of Terry Riley and Alice Coltrane. There are moments of gentle, meditative beauty on the album's four lengthy tracks, but both players are pushing each other into unfamiliar territory, neither of them willing to settle for mere prettiness. Things get weird and things get wild, as Lattimore coaxes foreboding notes out of her harp, McCaughan dive-bombing on his synth. By the end of New Rain Duets, the pair sound like they're just getting started. (Tyler Wilcox)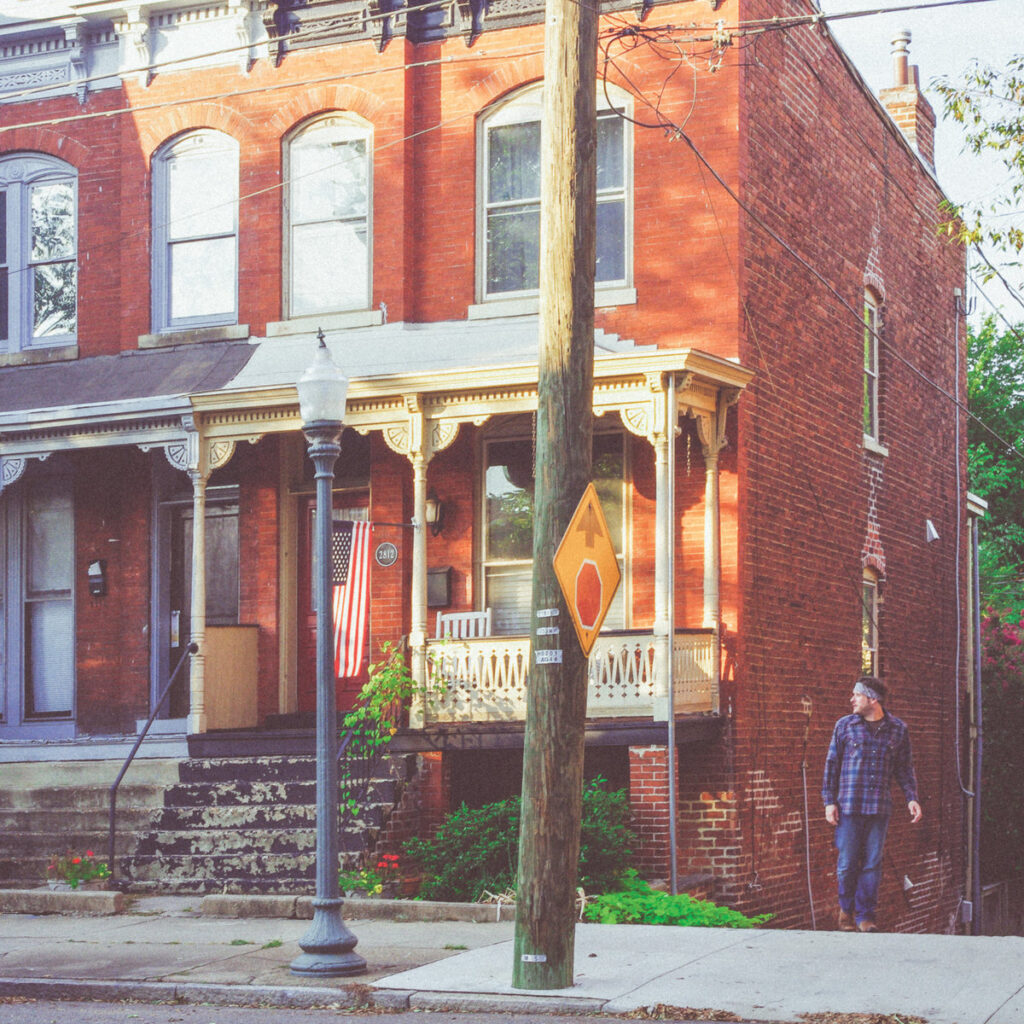 Wooden Wand :: Clipper Ship
The last official Wooden Wand LP sees James Toth delivering some of his most subtle and perfect verses in what hopefully will not be a farewell statement, though I think he's hinted that it might be, at least under the Wooden Wand name. James has always had that master songwriter's knack for tying the specific story to the universal feeling and on this record he's just laying down those perfect scenes one after the other. I consider it a great skill to be able to make me want to leave the house and James makes me want to walk down a street just to see what happens. Maybe I'll see a piece of paper on the street. I never thought I would want to leave the house to walk down the street to possibly see a piece of paper, but the world of Wooden Wand opens things up a bit. It's not about descriptions, either. It's about relationality. "What has the night to do with sleep?" he sings on "Mexican Coke." He'll split the relations you take for granted and form new ones you never thought of. The only thing about this record is it doesn't sound like a "last record" to me. It sounds like someone who is soaring at full power. Hopefully this means that it really isn't the last Wooden Wand record. Toth is too great of a songwriter to leave us hanging like that. C'mon man. (Ben Chasny)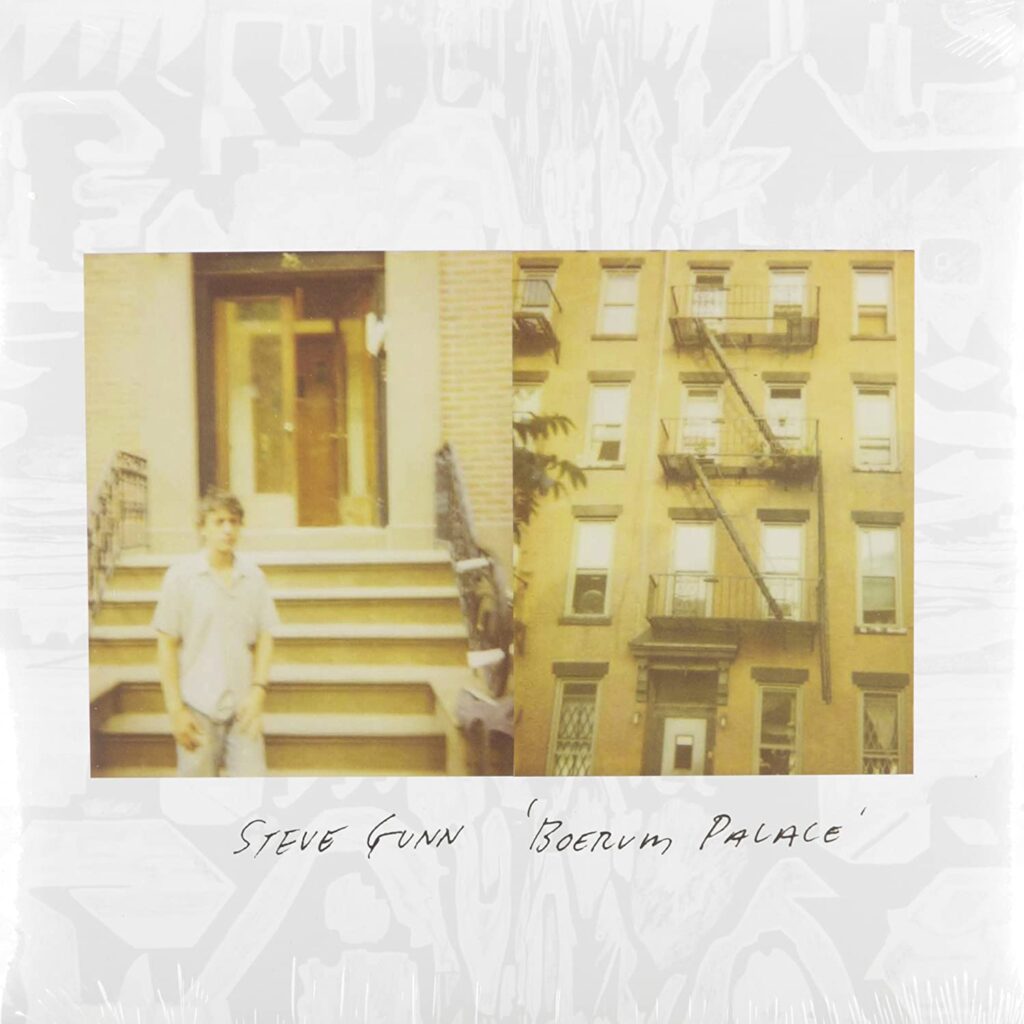 Steve Gunn :: Boerum Palace
Sometime around 2008/2009, things shifted and Steve Gunn emerged with this record, Boerum Palace. At the time I'd already had my share of musical run-ins with Steve, different one off bands and gigs, in New York at that time. These dabblings were about to merge into a more focused musical partnership. But I remember hearing this record, and listening to Steve blossom as a player and songwriter. There was an ecstatic, mysterious quality that started to show itself in Steve's sound, and I couldn't get enough of that SG through the Fender twin, or the rhythmic phrasing you hear on a song like "Dusted Mind." Steve carved out his own creative space with Boerum Palace, a tiny New York apartment, humbly and lovingly adorned, which always felt like a sanctuary in the brutal, rapidly gentrifying city. Also, I can't tell this story without mentioning Marc Orleans, who opens and closes Boerum Palace accompanying Steve on lap steel and dobro. Marc, who recently, tragically passed away, was central to this music, and was a string dynamo who changed both our lives. We love you, Marc. (John Truscinksi)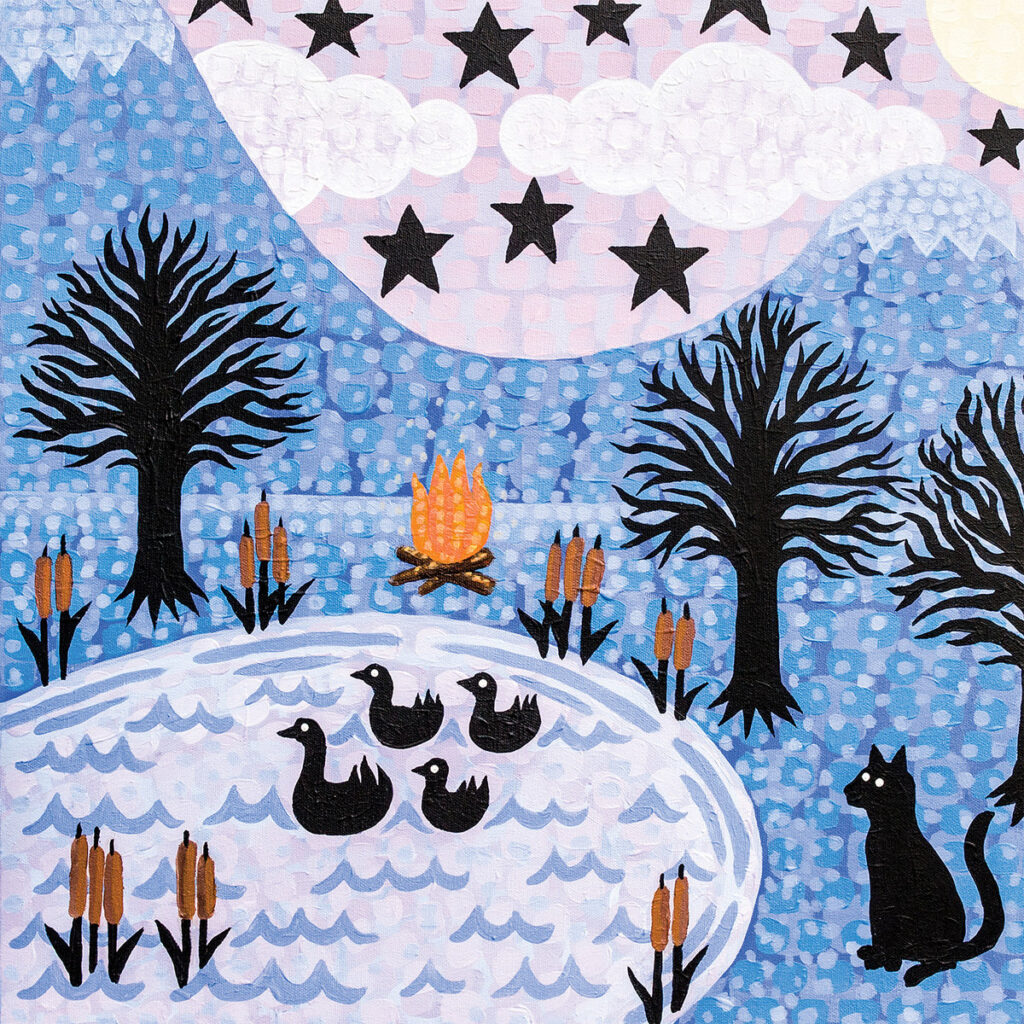 Jenks Miller & Rose Cross NC – Blues From WHAT
"MAN startling anticipations include receiving a package from three lobed in the mail. SOOOOO GOOD in analog, aerial inner ear ballet & other sub life experience of pas de deux. perspective ruff dancing in these times, i'm not much of a dancer but can always swing one to three lobed jammers. so many in the catalog are best known worx but the war of criticism ain't my game, i'm just here to play, live life. it's a startling be in when you drop the needle on jenks miller & rose cross' sublime ride "WHAT", sign everything away and singe the screen & other protons…dual channel, rip a tone foxhole -> this is radio directed artillery at no enemy…some key, no door, potion rearing inner space…just growth extraordinaire, incredible sound…a ragged paramount of encounter on quest mountain. i wish more nu groops took note of this form sonic architecture and asked some kinda love." (matt valentine)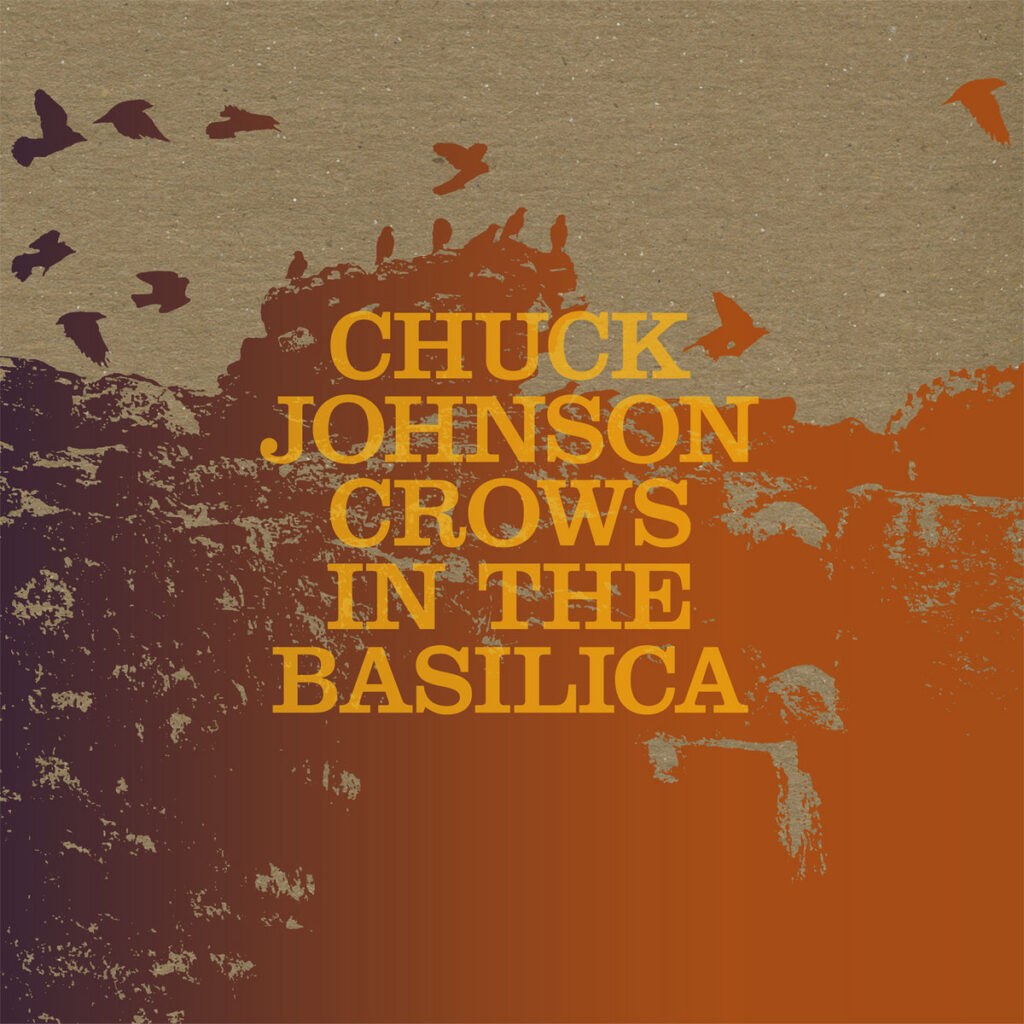 Chuck Johnson :: Crows in the Basilica
The solo guitar compositions that make up Chuck Johnson's stellar Crows in the Basilica have an almost architectural feel to them, transfixing the listener with their intricate structures. Johnson draws on everything from ancient Appalachian melodies to Chinese folk songs, in the process creating a hauntingly powerful dreamscape. The crystalline 12-string arpeggios of "Wild Geese Descend On Level Sand" will stop you in your tracks. Crows is also just a plain fantastic sounding lp—put this one on the turntable and it's like you've got Johnson playing a private concert in your living room. (Tyler Wilcox)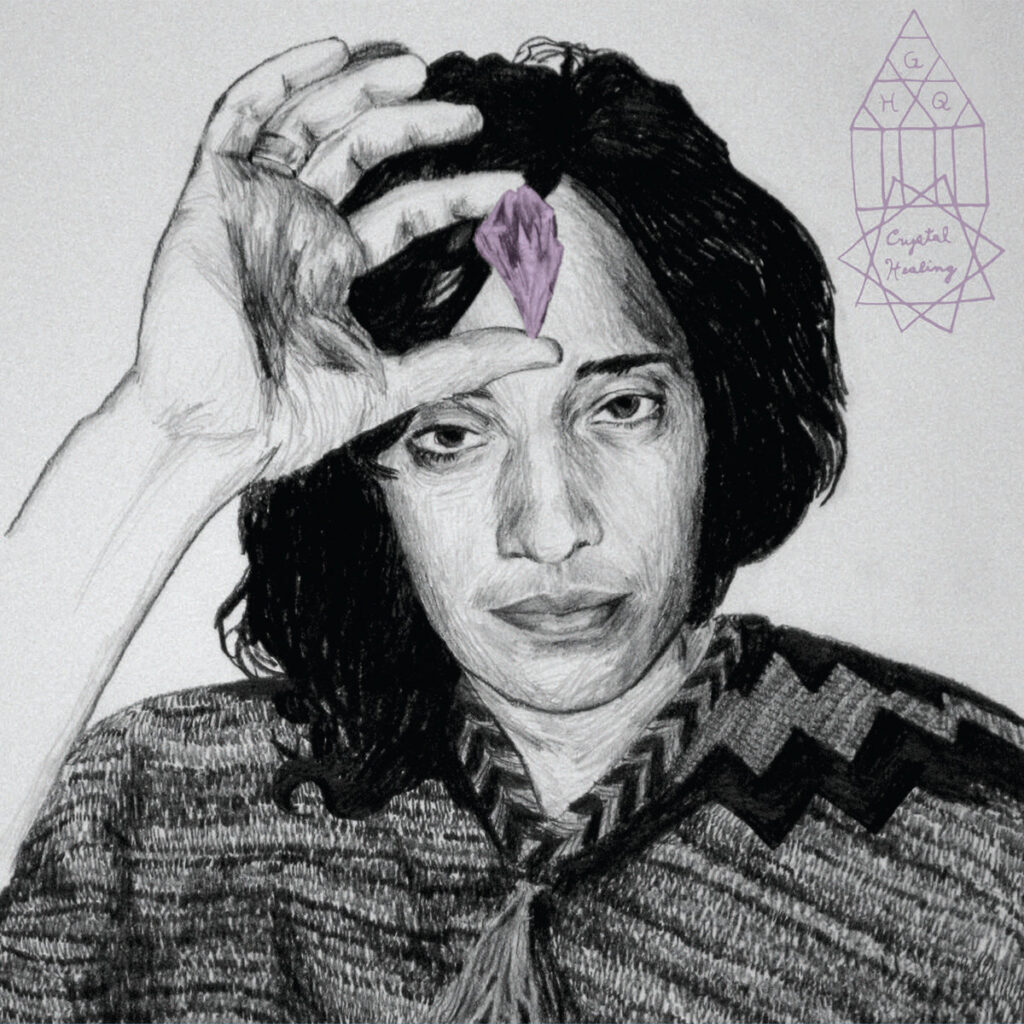 GHQ :: Crystal Healing
I'm not sure how I have this record, maybe a trade with Steve or Marcia, but I spent a good deal of time alone with it when I still lived in Philadelphia in my funny garret apartment. I love its painter's way of creating particulate and haze in sunlight. It's just so cool when sonic fields can hit your retinas so strongly. (Meg Baird)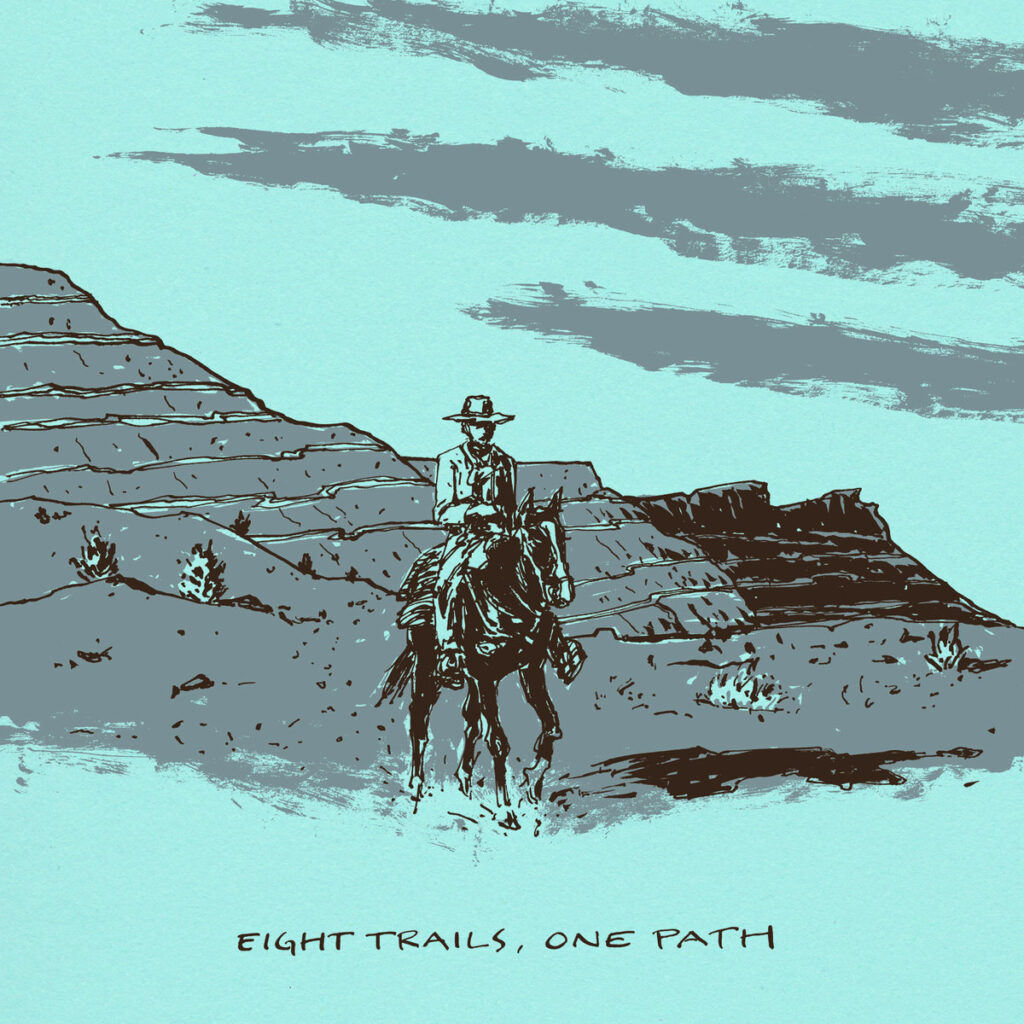 Various Artists :: Eight Trails, One Path
A mix of commissioned and previously unreleased tracks, Three Lobed's 2012 "guitar composition compilation" presents eight diverse players with a variety of styles and mindsets. Present-day torchbearers William Tyler and Steve Gunn each send mesmerizing dispatches from the outer edges of American Primitive, while Six Organs Of Admittance naturally takes things for a cosmic walkabout. Even Lee Ranaldo drops by for an especially evocative solo workout, plus Danny Paul Grody and David Daniell both turn in tremendously exciting stringed fantasias. Bookended by impressionist fretting fireworks courtesy of the brothers Bishop, Eight Trails, One Path offers incantations for freaks of all sorts. (Kaley Evans)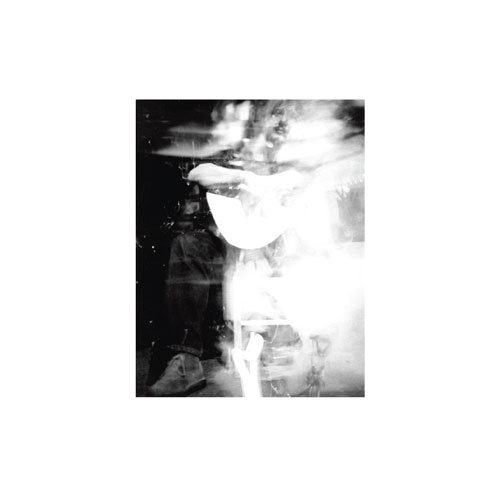 Jack Rose :: The Black Dirt Sessions
There's no such thing as a bad Jack Rose record. But if you were looking for a good place to first dive into the late/great guitarist's body of work, The Black Dirt Sessions might be your best bet. The 2009 album features one of Rose's ultimate masterpieces—the 13-minute "Cross The North Fork," a mind-bending display of six-string mastery that unfurls and billows like the sail of a mighty ship. But these sessions also made time for equally great, if less ambitious, moments; check out the positively bursting with joy duet between Rose and pianist Hans Chew on "Fish Town Flower." (Tyler Wilcox)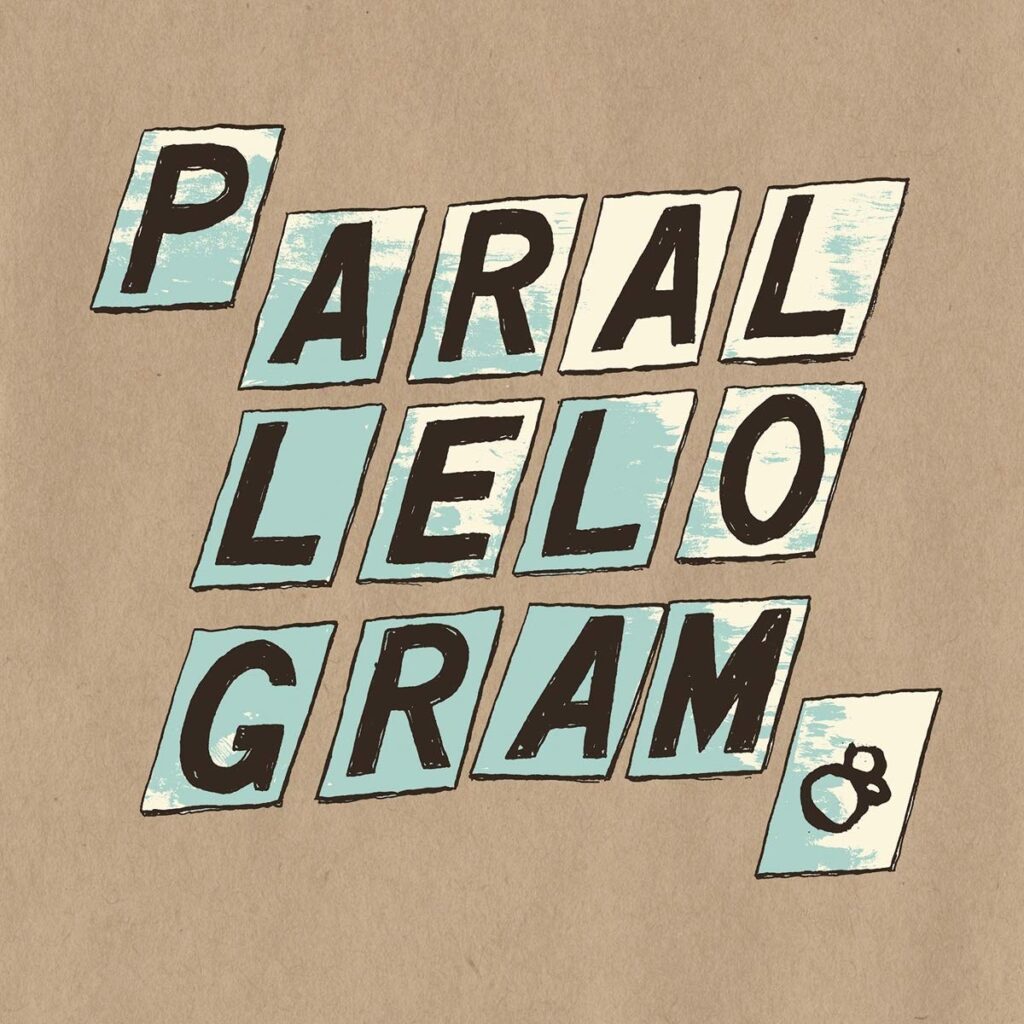 Various Artist :: Parralleogram
Three Lobed main man Cory Rayborn hasn't been afraid to take on wildly ambitious projects over the years. The Parallelogram series of sprawling split LPs brought together some of the underground's leading lights: we're talking about (deep breath) Kurt Vile, Steve Gunn, Six Organs of Admittance, William Tyler, Bardo Pond, Yo La Tengo, Thurston Moore/John Maloney, Bill Orcutt/Chris Corsano/Alan Bishop, Hiss Golden Messenger, Michael Chapman … an embarrassment of riches, to say the least. There are noisy jams, elegant tunesmithery, curious covers and serious psychedelia, all wrapped up in beautiful letterpress, matchbook-style packaging. (Tyler Wilcox)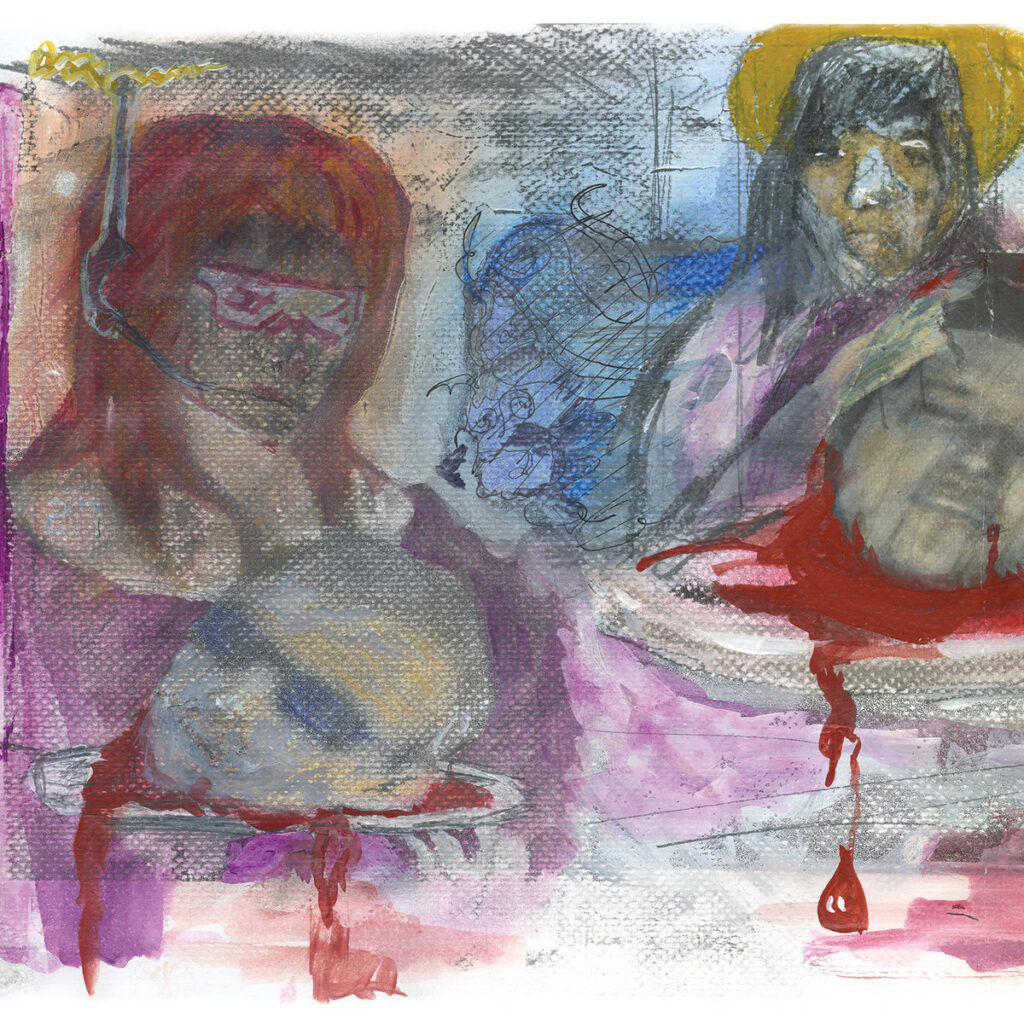 Hagerty-Toth Band :: Qalgebra
Released in 2015, Qalgebra is the criminally overlooked collaboration between Neil Hagerty and James "Wooden Wand" Toth (along with the dialed-in rhythm section of Darin Gray and Eric Van Leuven). Hagerty and Toth split songwriting and vocal duty, and make a natural pair—their voices, playing, and style so effortless and perfectly suited to each other. Side one leans on a handful of killer chugging rockers (closer to the boogie spirit of Hagerty's Howling Hex than Royal Trux's free-for-all), while the flip side is entirely dedicated to the 18-minute title track, a zonked out journey through every imaginable facet of "rock and roll." There's no spotlight stealing here, just a welcome collaboration that has all the makings of a perfectly ramshackle rock record—solid songwriting, massive grooves, serious swagger, and just the right amount of skronk. (Kaley Evans)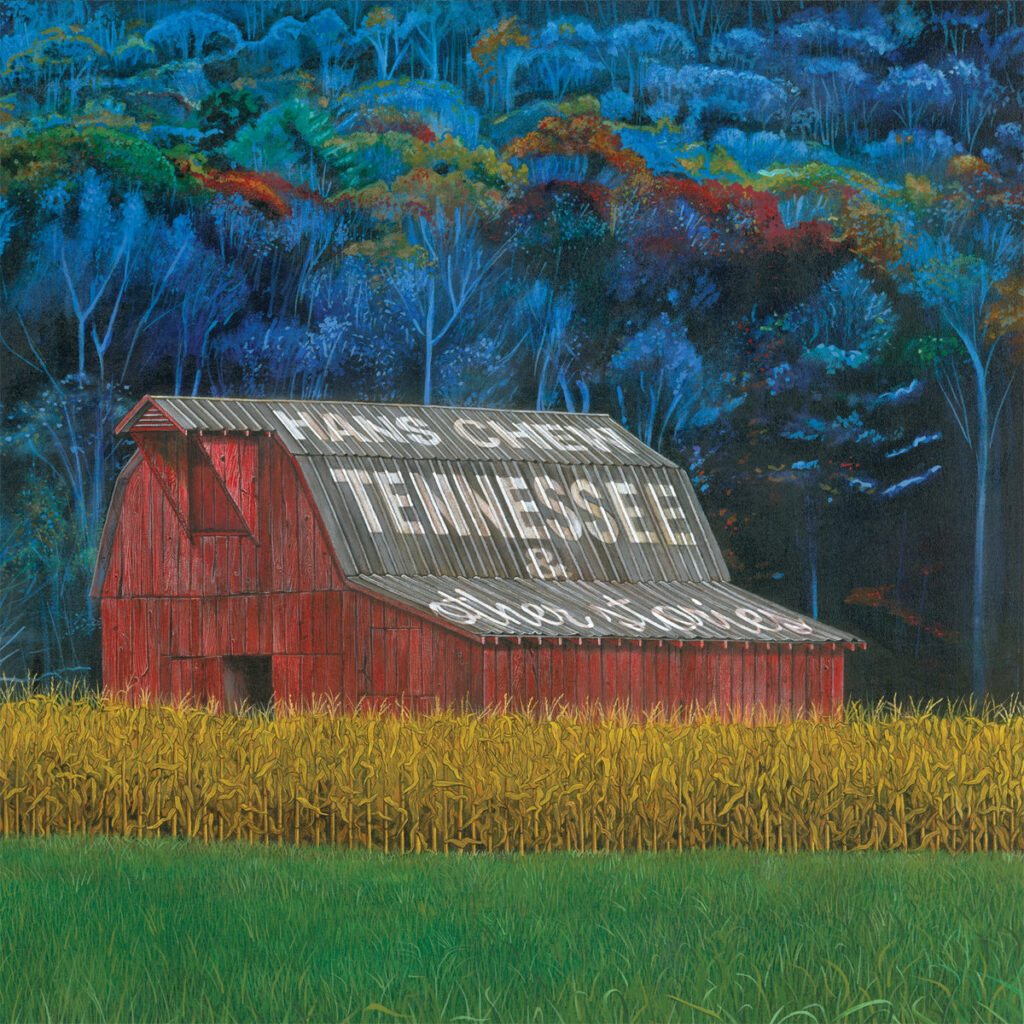 Hans Chew :: Tennessee & Other Stories​
With his 2010 solo debut, pianist and songwriter Hans Chew built a Southern epic. Chew's rollicking ragtime-inspired piano was already a reliably fiery sound familiar to listeners of Jack Rose and D. Charles Speer & the Helix, but here it was in all its glory, paired with songs that suggest the deep influence of the Dead, Merle Haggard, and James Booker. Opening with an interconnected suite of songs known collectively as "The Tennessee Trilogy," Chew proves he's a songman as much as he's a clutch utility player, his shouts and cries rising over heavy choogle and tilting toward the psychedelic. (Jason P. Woodbury)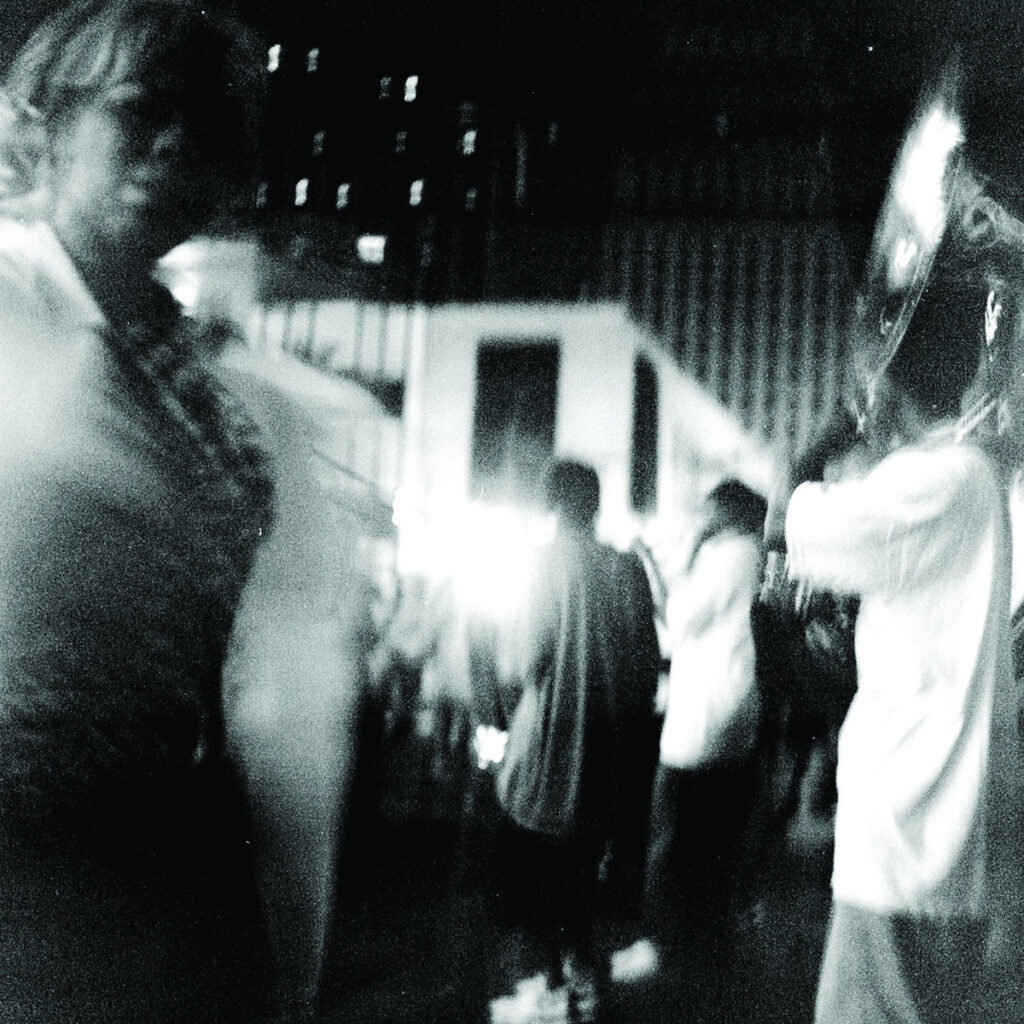 Gunn – Truscinksi Duo :: Sand City / Ocean Parkway
Steve Gunn has carved out a niche as a somewhat straightforward singer-songwriter during the past decade, but his regular work with drummer John Truscinski is a powerful reminder of his expansive, improvisatory skills. The first two Gunn-Truscinski Duo records—now handily packaged as a killer double lp—are an absolute marvel of telepathic instrumental interplay, with Gunn and Truscinski alternately locked in and zoned out, calling to mind the classic, similarly styled blends of Sandy Bull and Billy Higgins. (Tyler Wilcox)
Ahoy there. Aquarium Drunkard is powered by its patrons. Keep the servers humming and help us continue doing it by pledging your support via our Patreon page. For heads, by heads.