The East End of London in the 1970s was largely impoverished and overcrowded, a place where street smarts trumped book smarts and schoolyard contention often overflowed into fisticuffs. It's where a young John Wardle, a product of East London's stifled working class, hardened an iron hide. But in spite of his pedigree, the gruff, yet disarmingly charming Wardle channeled his spirit into the artistic movements that transpired on the fringes of his city. As an interest in the bass arose, he began gravitating towards dub music and reggae, African music and the avant-garde. By the time he began palling around at Kingsway College with some fellow Johns—surnamed Lydon and Ritchie, later Johnny Rotten and Sid Vicious respectively—the boys shared a compelling common interest in global cultures.
Of course, Lydon's Sex Pistols would ignite the Western World only a short while later. But after its messy demise, Lydon and Wardle reconnected to form Public Image Ltd., an outfit that explored musicality with a jaundiced eye. Wardle, a student of the hypnotic transgressions of CAN and Harry J. All Stars, was gifted a bass and a new nickname by a wet-brained Sid Vicious (try saying "John Wardle" in a drunken slouch; it might sound something like "Jah Wobble"). With PiL, Lydon attempted again to spearhead a new movement in the UK and subsequently built a legacy with Metal Box in 1980. But on his second go around, the machine was propelled not by the drama and theatrics of the Pistols, but by the worldly-tinged tones of Jah Wobble's Magnum bass, anchoring the sound of proto post-punk's ostentatious high art.
And lo, internal problems arose and Wobble departed PiL for higher ground. By the early 1980s, he began circulating in a scene of musicians perhaps better suited for his interests, namely Holger Czukay and Jaki Liebezeit of CAN, while forming his own dub collective called Jah Wobble's Invaders of the Heart.
It wasn't until an unexpected introduction to Brian Eno in the mid-1990s when Jah Wobble found himself deep in the throes of musique concrète. Eno, always elusive and invariably busy, had his hands in a number of projects at the time. He met Wobble backstage at the London Astoria after an Invaders of the Heart gig with a proposition to develop his most recent film score into a record. The sparse and jarring music in question was composed for the late Derek Jarman's poignant final film Glitterbug, and Wobble was given free reign to manipulate and build upon the compositions as he saw fit. There were no production meetings or deep conceptual conversations, just a simple exchange of the tapes and a few letters of correspondence faxed in its final stages. And thus, Spinner was born, a collection of music Eno would pertly refer to as "unwelcome jazz."
We've had 25 years to reflect on the strange, oscillating chasm of Eno/Wobble's collaboration, which in many ways feels as relevant now as it did in 1995. The music feels as cold and mesmerizing as the surrounding atmosphere of the moon, its synthetic ripples swelling into great oceans of sound. Wobble brought a zealousness to Eno's ambience, one that stirred a great fire in the belly of an ether otherwise shapeless and benign. Spinner exudes an anxious desolation that is impossible to overlook as I type this in 2020.
We caught up with Jah Wobble on the eve of Spinner's 25th anniversary reissue—available 8/21 via All Saints Records—to discuss the origins of his interest in ambient music, the convoluted world of 1970s post-punk, his deep relationship with CAN, how walking transforms music, his current and constant creative flow, and the legacy of his work with Brian Eno. | c ruddell
Aquarium Drunkard: You've played on records with so many great drummers; Tony Allen, Sly Dunbar… Isn't there a recording with Ginger Baker somewhere?
Jah Wobble: I've never actually played directly with Tony Allen, but what a wonderful drummer. With Ginger Baker, I didn't actually play with him directly either because Bill [Laswell] said, "It's actually best if you don't meet him." He said it would be fireworks, it could be a problem. [Ginger and I] both come from London, I live in the northwest of England now, but I come from London. I wouldn't have taken his shit off him. But I met him in Japan and we were touring there together, Bill was in Ginger's band and loved Ginger obviously, everyone did, but he could be cantankerous. I met him at a restaurant in a hotel complex in Japan and we were both having a bit of a sweet tooth, so we went to the western deserts area of the hotel. I was introduced to Ginger and then we were both left there. I always have the same thing—apple pie and custard, straightforward kind of guy, and I think he ordered rhubarb. So he asked for rhubarb but they brought him treacle, and he went crazy. Berserk. And that's how I met Ginger Baker. He was going crazy, he threw it against the wall. I had to calm him down. Being in Japan, they're so bloody polite, they ushered down the head of the hotel to apologize. And that made me angry because nobody had done anything wrong. It really spoiled my apple pie and custard.
AD: When I listen to your bass lines through your discography, particularly with Invaders of the Heart, I hear the influence of people like Jackie Jackson and Cecil McBee.
Jah Wobble: Oh, Cecil McBee I really love. "Expansions," the Lonnie Liston Smith tune. Stand up player obviously. I got into that whole thing with him and Lonnie Liston Smith and Pharaoh Sanders. And of course you've got that lovely, acoustic-y feel. Such a different vibe, and the Magnum that I used for years does have a little bit of an acoustic vibe to it.
AD: Have you ever tracked anything in Harry J's studio?
Jah Wobble: Is that Harry J. and the All Stars? No one's ever mentioned that to me before. Yeah, no, we used to use Gooseberry, which had Dennis Bovell of Matumbi as the house engineer. We used loads of studios, but my favorite studio for that dub thing was Gooseberry in Chinatown, you went through like a trap door to get into it. You know now, Health and Safety wouldn't allow the entrance to a studio to be a trap door. Some early Public Image stuff was done there. I loved it, you'd get a real heavy bass sound down there.
AD: Fans look back on the early Public Image records and refer to them as pioneering works in post-punk. Did being labeled as post-punk make sense to you back then? How did you characterize what PiL was doing?
Jah Wobble: Well, post-punk to me, the term promises more than the music. To me post-punk meant disco. It meant folk word, it meant Juno synths, electronic tones and music, it meant collage. It didn't mean chord progressions and such. It wasn't rock and roll. And so there weren't really many convincing post-punk bands. I finally got the chance to make a post-punk record a few years ago with Julie Campbell from London, she's really quite old school. She's a good singer, and I convinced Julie to come in and do some spoken word as well. And we did disco. That to me is the epitome of post-punk. It was quite successful, there's stuff up on YouTube of that. Cabaret Voltaire, they were post punk. But I remember at the time there weren't too many genuine, kind of experimental ones. I just thought most of them weren't really willing to push the boat out in terms of textures and approach. It was the same old tame, "Oh, we're going to be like a little funk band." Whereas PiL was I think quite incomparable at the time to anybody else. And people talk about Metal Box now like, "Oh, I love it," but I think it's a bit like James Joyce's Ulysses, where lots of people have said they've read it, but I don't think that's the case. Lots of people still really don't like Metal Box because it's not tuneful. It's a strange deep record. It's a proper piece of art.
AD: You've worked pretty extensively with a few of the guys from CAN—Holger Czukay, Jaki Liebezeit—when did their music first come into your life?
Jah Wobble: Well I first heard CAN in the '70s. I liked the more groovy things, I liked the long hypnotic tracks, when they finally started using multi-track, the straight to stereo records sounded great. And I liked the long tracks rather than the Anglo rock and roll kind of things they did, I liked the more groovy stuff. When I left PiL I was lucky enough to, very quickly after I left, I met Holger and got on with him very well, and then of course I was introduced to Jaki and we went to Germany to record. It was wonderful. They were kind of like teachers to me. Holger really understood collage. He had that wonderful solo album called Movies, and he also did a really excellent ambient album called Canaxis 5, I remember. Jaki was just a master musician. Every once in a while you get somebody that would somehow, in some oddball way, sort of transcend the form, you know? He transcended the form as a drummer, he was so focused. But it doesn't come without a price. He told me once he sat on the rocks in Ibiza and wanted so badly to be—what's that drummer's name… Jack Johnette?
AD: Jack Dejohnette.
Jah Wobble: Yeah, Jaki was really wanting to be that guy in the '50s. And couldn't. So he said he was thinking of killing himself right on the rocks, diving into the sea. But then he came to a realization of like, "I have to be myself." And he just of course, being German, reduces that down to a bare thing. The Germans are great reductionists. He literally reduced it down to a drumbeat sound, a snare drum sound. He'd often play a snare with no snare on it.
AD: That's just so incredibly deep, Jaki's thinking.
Jah Wobble: Yeah it's incredible, he's a really special guy. They were both very special. Holger trained with Stockhausen. I went to see Stockhausen in the very early 80's and I don't think there were very many people there, but I loved it. Stockhausen was kind of a father of post-punk in a way, with those textures and collage, so they were great people to hang out with. Very, very lucky.
AD: The cosmic, meditative energy of Brian Eno's music… did it attract you in a similar way that CAN did?
Jah Wobble: Music for Airports and Here Come the Warm Jets, they were just such strange records, beautiful. I really liked instrumental music and I think he was a great interesting writer, those were the two records I really liked. And he did that record Apollo, I think it's a soundtrack. There's a track on it called "The Ascent," and it's one of my all time favorites. He has a certain sensibility, very smart kind of guy. So I was intrigued when he approached me to produce an album for him.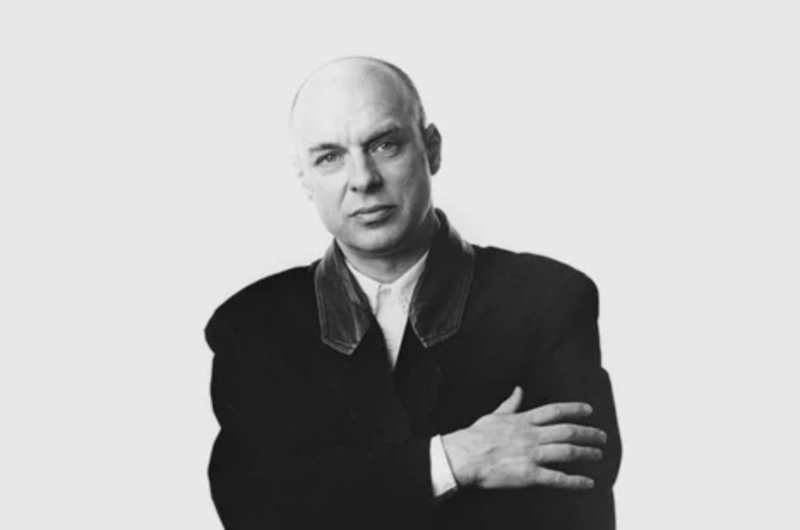 AD: How did you first meet Brian? What did you connect on musically?
Jah Wobble: [Invaders of the Heart] played a gig at the Astoria and he came backstage after, as I recall. We had a chat and he said, "I want you to produce an album." And for me, obviously he wouldn't have known this, the important things for me weren't Roxy Music—although I really liked them and they were a captivating band—it was his instrumental work, actually. He really understood something. I think it runs in his family. Roger [Eno], who I know and played a couple sessions with, me and Roger like the same kind of music. We like Arvo Pärt, we like Gorecki, what they call the holy minimalists, all of those Estonians. And he loves all that. Harold Budd. Harold is a great guy, I met him playing with Jaki. And so I think there's a real thoughtful musicality at play with Eno and his family. When you talk to Roger, you see he's coming from a kind of deep place. I think Roger is very much somebody who truly understands what I would call ambient music. It's quite impressionistic, really, quite Debussy, rippling, somebody kind of painting water or something. It's like Monet or Whistler or something. It's very much that thing. It goes with walking as well, and the record I produced for Eno was based on walking. I used to walk up the Lea Valley at that time and test drive the tracks we were doing. So that was it, there weren't any big conversations with Eno about a master plan. I was a bit pissed off that he gave me those tiny fragments of sound, sort of those [sings little tune]. I remember somebody, can't remember the composer, early 20th century, did a thing called Six Pianos, and one of them was like that. It was a tiny little piano fragment. It felt a bit like—there's a show with these trained chefs, and the chefs have a trainee cook with them, on a kind of competition kind of show. They have a limited amount of ingredients and have to make something fantastic. They're given a chicken breast, a carrot, some stock, and they've got to make a masterpiece. And I'm thinking "I'm working with Eno and I'm being forced with one hand tied behind my back."
AD: Jaki played drums on Spinner. Were the other musicians, like Mark Ferda and Justin Adams, also close in your circle?
Jah Wobble: Mark did some engineering for me. Justin was kind of on the way out [of Invaders of the Heart], and I gave him a couple sessions around that time, he'd been great. I didn't want to just be like "Okay, thanks very much, see ya!" You want to be kind of nice, so I deliberately cut a couple other records and brought them in on a couple sessions that, to be frank, I probably didn't need to do. It was a way of saying thank you, really. Mark was an engineer, kind of a makeshift engineer guy. Jaki was a special case and I wanted to use his beats for the album because—I'll tell you why, you're going to make this record that is going to have kind of an ambient feel, it's not going to be linear. It's not going to be a kind of rock and roll record of any kind. You want a certain kind of voice. Jaki's got such a classic sound. For want of a better term there's a "neutrality" to it.
AD: Coming into Spinner, had you already seen the film Glitterberg before Eno gave you the tapes?
Jah Wobble: Yes, I had seen it. But it was a little bit frustrating, and in the end I just kind of got on with it. You apply yourself. It's good to be given a kind of limitation, I suppose. And so we got to it, but I don't even know if Brian was keen on it at first. I think he was a little bit puzzled, maybe he found it a bit—it wasn't quite what he expected. It was a bit harder-edged maybe and groovy, but I knew it had something that worked. It had a vibe for sure. I have to say, you listen to stuff over the years and some stuff ages better than others, and I realized—you see, because it was a low budget, I did most of it at my little studio in Bethnal Green in East London. We used a prototype system, almost like Audio Logic. I remember in those days if you wanted to record the bass you had to do like sixteen things before you could record the bass or the fucking system would go down all the time. But that's kind of where we did it, indoors there. Necessity was the mother of invention in a way, so we used a lot of techniques, a lot of software stuff, like EQ sweeps and that. We recorded the sweeps and effects in a way that has aged very well, a precursor to a lot of the production techniques that were used by dance producers. So when you listen to it, you hear that. The sounds have lasted very well, whereas at the time they came across a bit brittle. I remember Brian—there was a whole snobbishness in the '70s and '80s about using effects on drums, it was seen as a bit naff. Brian picked up on the fact that you could do that, use effects on drums. And I was getting into this idea of, you manipulate the stereo, the actual sounds, like you're altering the dimensions or altering the space time continuum or something, into the very fabric of the DNA. So I think the record lasted. When I went back to listen to it a few years ago I thought, "Wow, fucking hell, we did this basically in a bedroom!"
AD: You mentioned feeling frustrated initially by Brian's method. Did that affect you compositionally, the way the collaboration worked?
Jah Wobble: Not really, I just got on with it. It was like "fucking hell why don't we just make a bloody record." Actually, I'd already worked with Brian, he got me down to do a session with him, I played on a track on one of his albums that he wrote down at Abbey Road.
AD: Which record was that?
Jah Wobble: I can't bloody remember. So I had met him, and I remember feeling a little bit like a young man out of his band. I remember a lot of conversations started, you know, when you're sitting around the table in the can saying "I read a funny thing in The Guardian this morning." Not me, you know. I thought it was okay, and I played bass on it and got on with it. He's a bright guy, he's a bit tricky. At times I think Brian's a bit of a game player, but it's all good it's all fun, I can roll with it.
AD: You also mentioned "test driving" each track by taking walks and listening in your walkman. You can really feel the "walkability" in the mixes.
Jah Wobble: That's right. Even in the very early '80s we had prototype walkmans we'd been given in PiL, so I would listen to Miles Davis' "electric period" records. I was walking around what was then the London Docklands where I lived, before the regeneration. So you'd be walking through this David Lynch-ian sort of landscape listening to this far out music. There's something about walking, I find it wonderful for de-stressing. There's something really nice about that. I tend to kind of think a lot more when I'm walking now, but at the time I loved walking and listening to music. So yeah, I test drove everything. All's well that ends well, if the music's good—I started to notice on YouTube, people saying it was a lost record, a classic record. I think it sold quite decently at the time if I remember, it sold quite well as you might expect. But I think it's one of those records that takes a few years for it to really be recognized. Now, people see it as a classic record.
AD: It's interesting to analyze the abstractness of Spinner against Invaders of the Heart's Take Me to God, which was released just a year before and by and large your most commercial release at the time.
Jah Wobble: I was flowing with music back then, but I am at the moment too. I've got another album ready to upload onto Bandcamp tonight. I've got so much music coming out. I'm just really addicted to making music and I feel there's a progression of sorts and it all makes sense. At the time I was doing an Eno record, I was writing a Requiem Mass, The Celtic Poets was brewing up. It was all kinds of stuff going on. The record company was a little bit underwhelmed with it all, they wanted me to make like hit records obviously. When I told them I was doing a Requiem Mass and an album of Celtic poetry, that's especially when they—you could see the people's facial expressions. The one thing they wanted to hear from my mouth was "I'm ready to make a hit!" I was doing tons of stuff, and I still am doing tons of music, still tons of stuff going out.
AD: One of the two bonus tracks on the Spinner reissue, "Lockdown," is solely credited to you. Is that a new song?
Jah Wobble: They're bonus tracks, right. That was the first track I did in lockdown. It's a new song. They said "you've got this bonus thing" and I thought it had to be an instrumental to tie in with Spinner and I felt it would compliment the mood. It's a desolate thing. I'll tell you what really inspired it was New York. When they showed the pictures of the empty streets and avenues, and somehow you can imagine the empty, echo-y sound, it was just desolate. So it was very much a slightly American version of Spinner, it's got that slightly American vibe, the same kind of modal kind of vibe.
AD: It's been 25 years since Spinner was released. Did you think at the time that this project would have the legs to be reissued all these years later? How does it hold up in 2020?
Jah Wobble: Sonically, I just think Spinner is really good. And as I said, there's been so many people using software to record now, it's held up really well. It was quite a radical thing at the time. You're producing Brian Eno, and you're choosing to do an "in the bedroom" album. It's a bit like, "Oh, wow, okay, we were doing the right thing." And we didn't have any budget, we made maybe a couple quid on the project, I think I got like an £8,000 advance on it or something like that, so even then a decent studio was 300 quid a day and you've got a few people you need to pay off with it. I just felt it needed an ad hoc kind of approach. And as I say, we used Audio Logic, it was the first time I think I ever used that. There were some learning curves and we took a few chances. I realized early on you could manipulate sound with software, you could manipulate the whole envelope of individual things. It's not as easy with analog. So with digital that's what we did, and as I say we ended up using techniques used more by dance producers used in the noughties, and it's lasted very well. I think the record is quite a classic sound.
Previously: Jah Wobble :: The Aquarium Drunkard Interview
Does Aquarium Drunkard make your listening life better? Help us continue our independent culture publication by pledging your support via our Patreon page. Doing so will get you access to our secret stash—including bonus audio, exclusive podcasts, printed ephemera, and vinyl records—and help us keep an independent publication going.