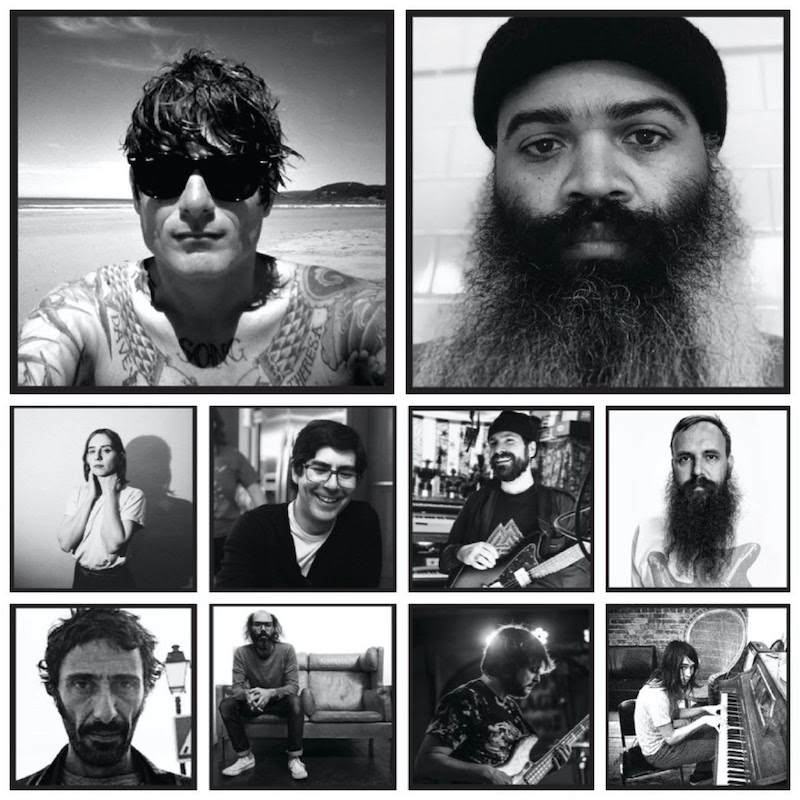 Get free. Andres Renteria, Ryan Sawyer, John Dwyer, Peter Kerlin, Kyp Malone, Brad Caulkins, Tom Dolas, Marcos Rodriguez, Laena "Geronimo" Myers-Ionita and Joce Soubiran. These are the ten musicians that came together to create Bent Arcana, out this Friday via Dwyer's Castle Face Records imprint.
Recorded at tail end of last year, at a half dozen tracks, the album scans krautrock, minimalist jazz, prog and fusion. Positioned as "the first interstellar transmission from five days of electrified & improvised sessions recorded at Stu-Stu-Studio," Bent Arcana is the inceptive chapter in a series of ad-hoc sessions to come. Stream the album in its entirety, below.
Ahoy there. Aquarium Drunkard is powered by its patrons. Keep the servers humming and help us continue doing it by pledging your support via our Patreon page. For heads, by heads.