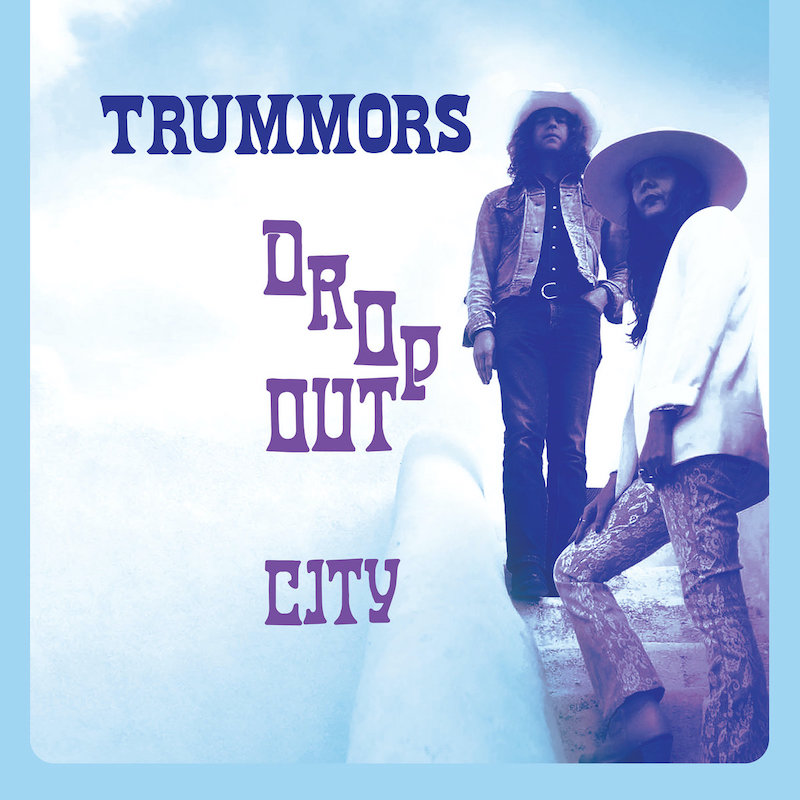 Is there a scientific formula for creating the perfect country rock record? If there is, the Taos, NM duo of Anne Cunningham and David Lerner — AKA Trummors — have cracked it. Their latest LP, Drop Out City, is simultaneously earthy and high-flying, each song packed with beautiful close harmonies, fabulous Clarence White-ish guitar, burnt pedal steel and crisp rhythms. All the necessary ingredients are painstakingly blended into a unified whole, a road-trip ready masterpiece.
All this is not to say there's anything chilly or overly calculated about Trummors' approach – far from it. You won't find a more welcoming and warm collection of tunes this year. Even more impressive is the fact that Drop Out City never comes across Gram Parsons cosplay; Cunningham and Lerner have fully absorbed the lessons of early 70s west coast cosmic Americana and managed to come up with something fresh and personal. The territory they're traveling across may be familiar, but the landscape they depict is unique and revealing. With a terrific band of ringers (featuring members of Fruit Bats, Mapache, Beachwood Sparks and more) playing their hearts out, this is a record that might feel modest at first but sneaks up on you with its supreme craft and imagination. Tune in to Drop Out. | t wilcox
Does Aquarium Drunkard make your listening life better? Help us continue our independent culture publication by pledging your support via our Patreon page. Doing so will get you access to our secret stash—including bonus audio, exclusive podcasts, printed ephemera, and vinyl records—and help us keep an independent publication going.