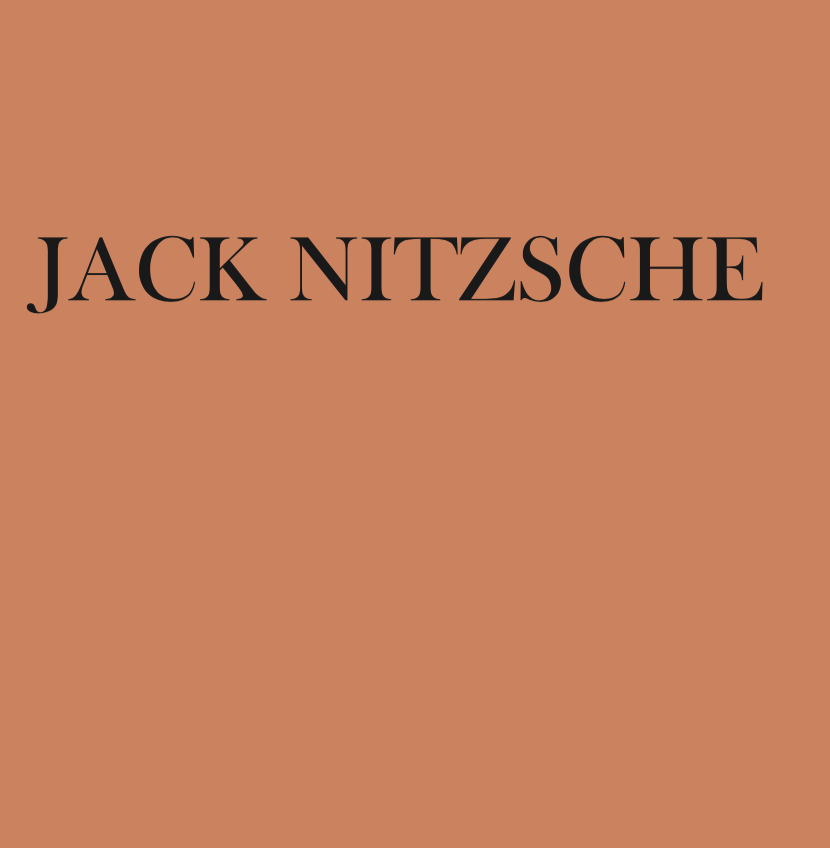 Jack Nitzsche — a man of many talents! An arranging wizard: you know his timeless work on "Be My Baby," "Expecting To Fly," and "You Can't Always Get What You Want," among countless other classics. A soundtrack master: The Exorcist, One Flew Over The Cuckoo's Nest, and Blue Collar were all recipients of his golden touch. (It should be noted that by most accounts Jack was a genius of the tortured variety; to say the least, he was a tough guy to be in a relationship with, creative and/or personal).
Nitzsche's singer-songwriter side is a bit less well-known, but it gets its due on Mapache Records' reissue of his self-titled LP. Recorded in 1974 and belatedly released as part of a limited-edition Rhino Handmade set in 2001, it's making its vinyl debut here—and it sounds absolutely great, an oddball orchestral pop extravaganza that calls to mind Van Dyke Parks, Randy Newman, Harry Nilsson, and other similarly styled West Coast weirdos. 
Jack Nitzsche is only 32 minutes long, but it's crammed with ideas and ambition, leaping from old-school greaser rock to eccentric Burl Ives symphonic moves to tender piano balladry (there's even some border town mariachi thrown in for good measure). With lyrics by underground filmmaker Robert Downey, this is a record that rewards repeat listens, a song suite that follows its own strange logic. Finally presented as it was originally intended, it's a sweet ride from start to finish. | t wilcox
Do our mixtapes, features, interviews, essays, and original sessions make your listening life better? Help us continue doing it by pledging your support via our Patreon page. Doing so will get you access to our secret stash—including bonus audio, exclusive podcasts, printed ephemera, and vinyl records—and help us keep an independent publication going.