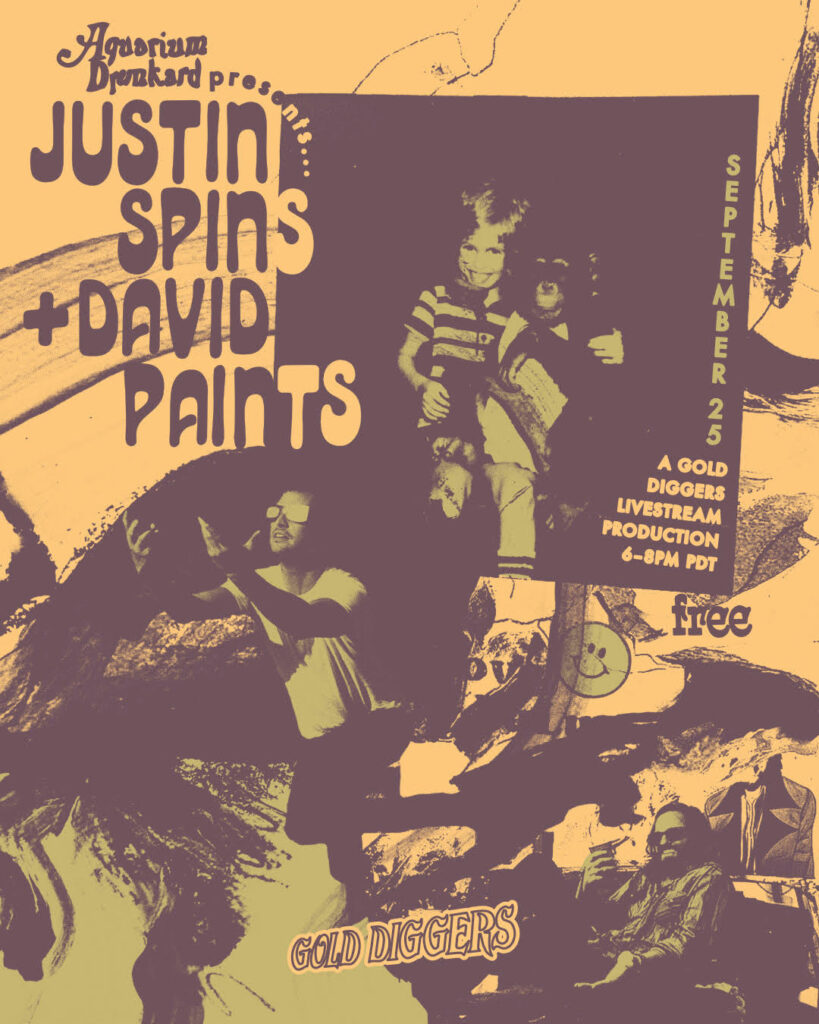 Now available to stream on-demand — catch it, HERE.
Dusting off my crate for the first time in 6 months at Gold Diggers, 6-8 pacific. Free livestream. But wait, there's more….
Artist David Phillips is going to paint on the other side of the stage while I play records. The finished framed canvas will be auctioned off with proceeds going to NIVA (Save Our Stages).