Talk about making the most of the pandemic. Unable to continue his own never ending tour, the already-prolific Romano threw his weight into releasing albums—both newly and previously recorded—like never before. Nine full-lengths and one EP from the shape-shifting Canadian polymath and a handful of trusty collaborators—not to mention a book of love poems. Here's Aquarium Drunkard's guide to Daniel Romano's year that was, as of the end of September. | k evans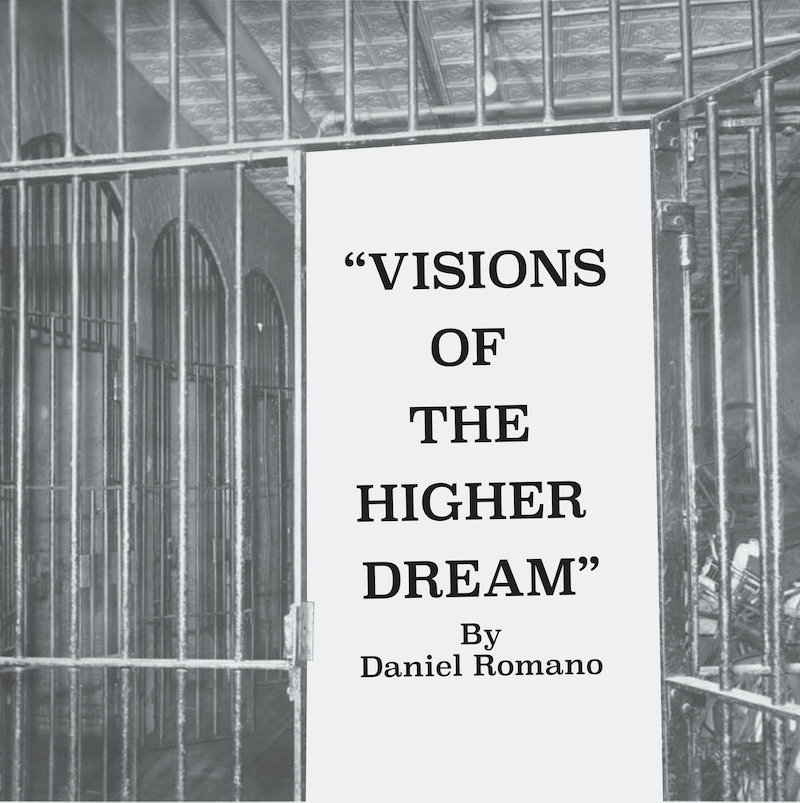 Surprise released to coincide with Romano's initial 14 day self-quarantine in March, Visions Of The Higher Dream picks up the thread of his most recent releases—swaggering and sweet, with his nimble voice twisting and turning atop wonderfully beguiling arrangements. There's an occasional glimpse backward to the early country days that initially put him on the map (the stunning "Lilac About Thy Crown" or the transcendent "Paper Rose"), but this is an unshackled Romano at peak form, bound not to genre or convention.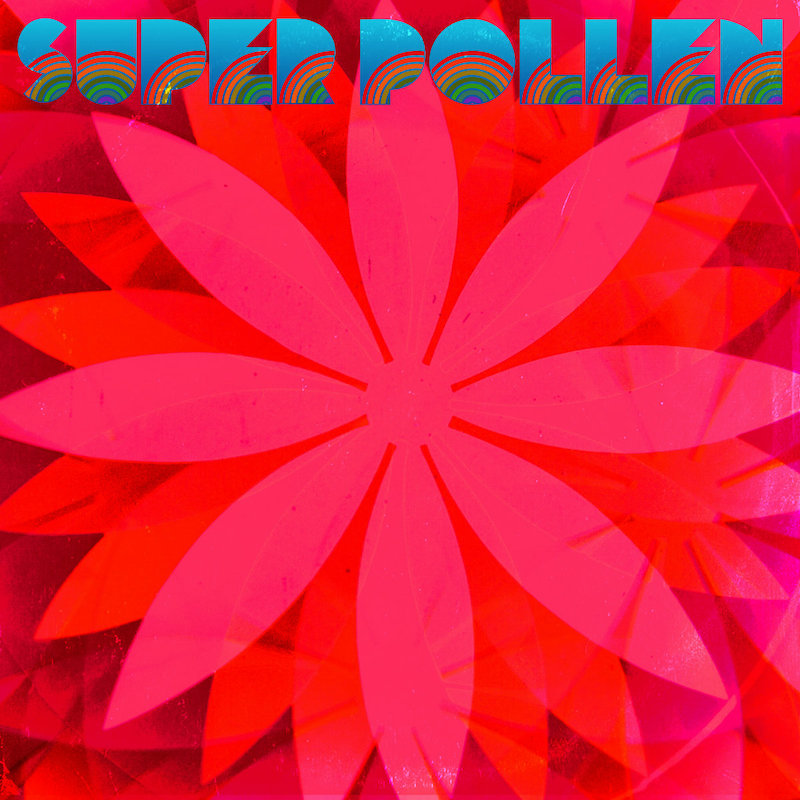 The closest of this year's offerings to Romano's punk outlet Ancient Shapes, featuring Jonah Falco and Mike Haliechuk of Jade Hairpins (and Fucked Up), along with Outfit member—and Daniel's brother—Ian Romano. Six tightly wound tracks that split the slim difference between power pop and punk. "Laura Doesn't Like Her Haircut" tips its hand to the Ramones, while the rallying cry of "Still Hate Cops" brings unrelenting drumming and an explosive guitar solo. At its very best ("Electricity's Allergic To You"), Super Bloom leans into Romano's effortlessly anthemic songwriting that seems to flow endlessly.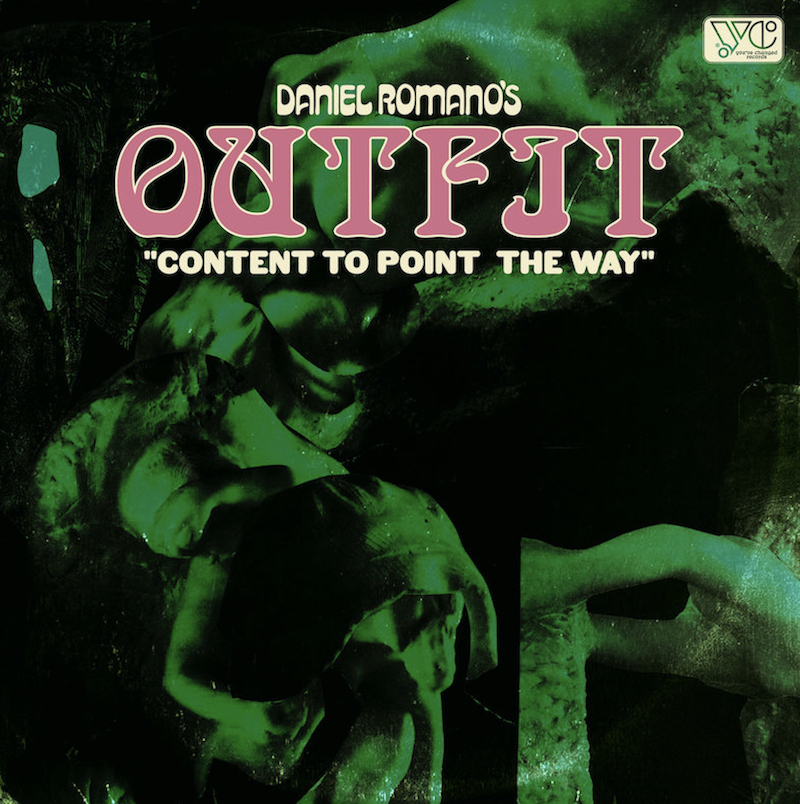 Though there's been no shortage of country moves in Romano's music in the years since his first few albums, this is a full-blown return to his early days (not to discount his much-loved indie rock group Attack In Black). Masterful writing, lively and buoyant arrangements from an augmented Outfit (Aaron Goldstein's spectral pedal steel an especially natural fit), and Julianna Riolino playing Emmylou Harris to Romano's Gram Parsons. Country music in its many great facets: searching male/female harmonies, aching ballads, and even a smoking instrumental in the vein of fellow Canadian heroes The Sadies. At its liveliest and most inventive ("They Haven't Got A Word For That Yet," "Little Shirley Melrose"), Romano recasts the whimsical Roger Miller as a Bakersfield cowboy, complete with soaring guitars, metronome drums, and wordplay flying from the saddle. The album those demented Daniel Romano "fans" who tuned out when he hung up his Nudie Suit and cowboy boots have been waiting for.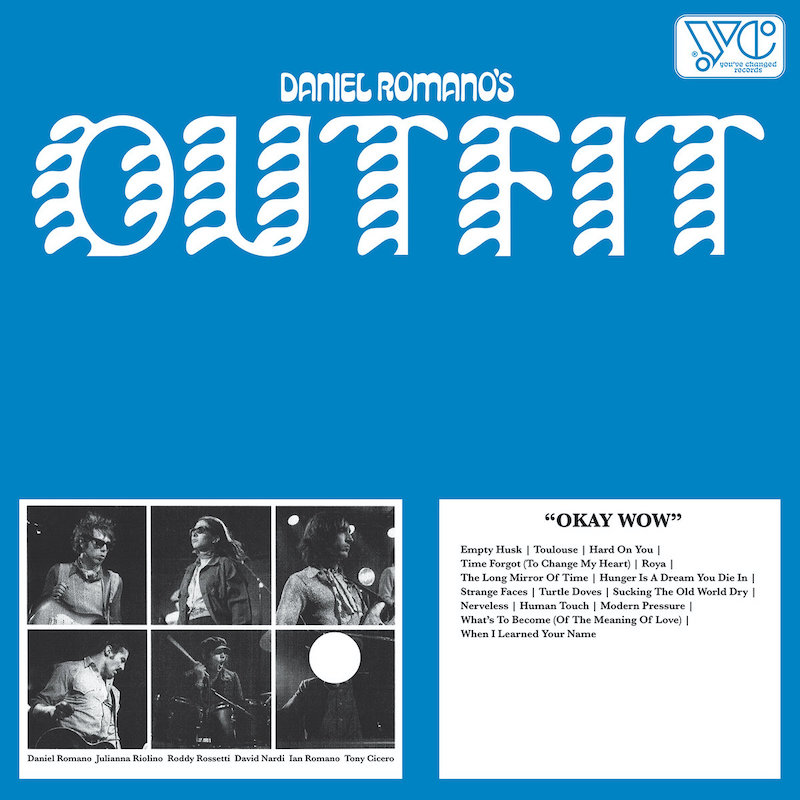 Okay Wow. A mighty fine entry point for the uninitiated—a Rolling Thunder-esque reinvigoration featuring the Outfit at their live best. Fifteen searing live performances recorded on tour in Scandinavia and taken from across his discography, including the overlooked Human Touch and AD-favorite Modern Pressure. Compare the white-hot medley of "Hard On You" and "Time Forgot (To Change My Heart)" to their early country incarnations and witness a man transformed. Dig the Watersons-aping artwork!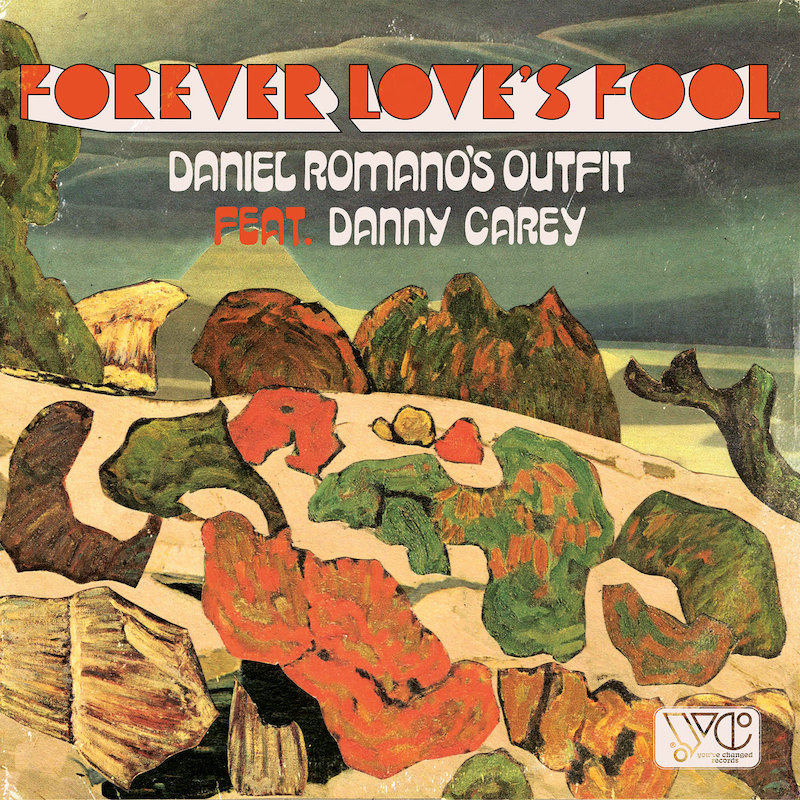 The biggest surprise of Romano's year—a 22-minute tender prog opus with his Outfit alongside Tool drummer Danny Carey. A seamless trip through love's stations. Strings, synth, horns, tabla, panned vocals—it's all inside.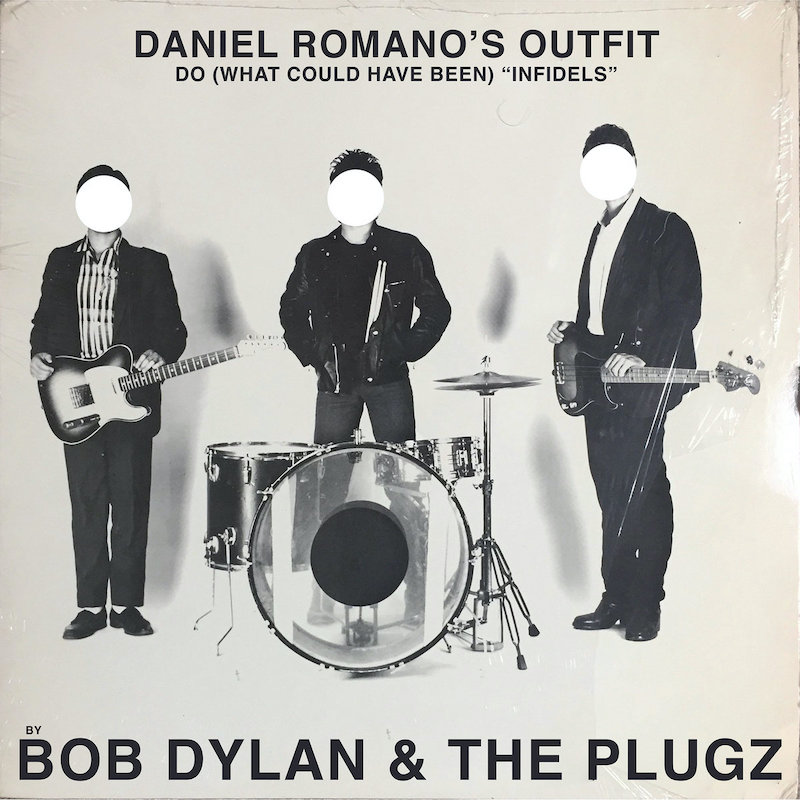 The most imaginative of Romano's releases this year—an alternate-reality version of Infidels if Dylan would've recorded it with his one-off punk backing band, The Plugz. An absolute blast of a listen, with plenty to love for fans of the original album, the iconic Letterman performance, and Romano alike. Dylan heads will (obviously) reap the most here, and know immediately they're in good hands when Romano nails the false-start "Jokerman" harmonica solo.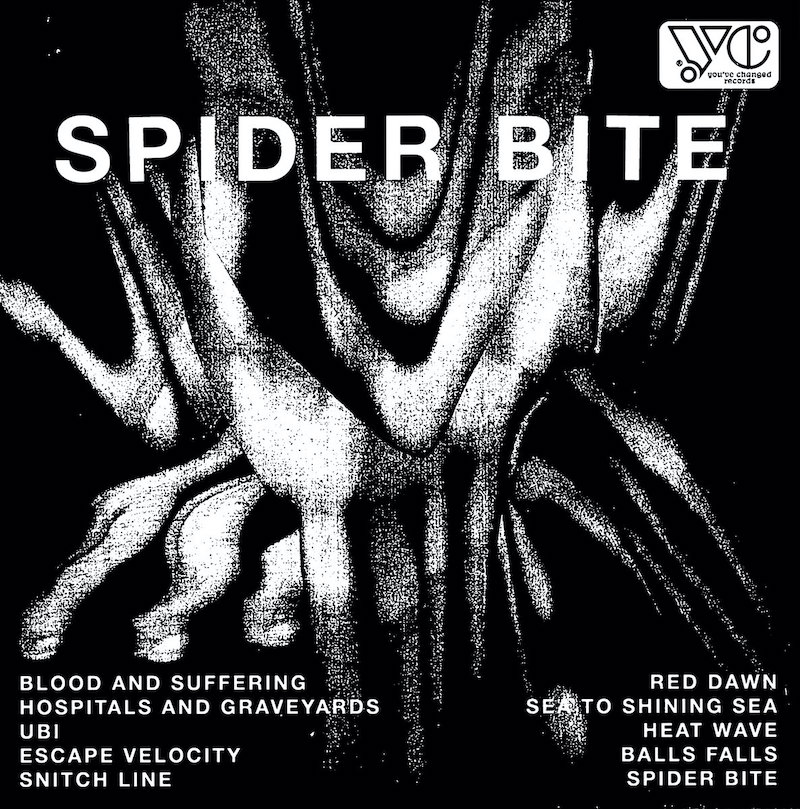 Former (current?) punks taking another swing at things. A collaboration between Romano, his brother Ian, and Steven Lambke (head honcho of Romano's label You've Changed). A hardcore throwback brimming with the unbridled energy of youth but tempered with some of the wisdom that comes with aging. Potent and political, tackling everything from Universal Basic Income to climate change to nosey neighbors. At its best ("Hospitals And Graveyards"), Spider Bite recalls the incendiary early output of Lambke's much-missed Constantines: "I always wanted more / Than hospitals and graveyards / The history of this country's a fucking mess / And still the years grow longer / My love is stronger / Than my fear of death."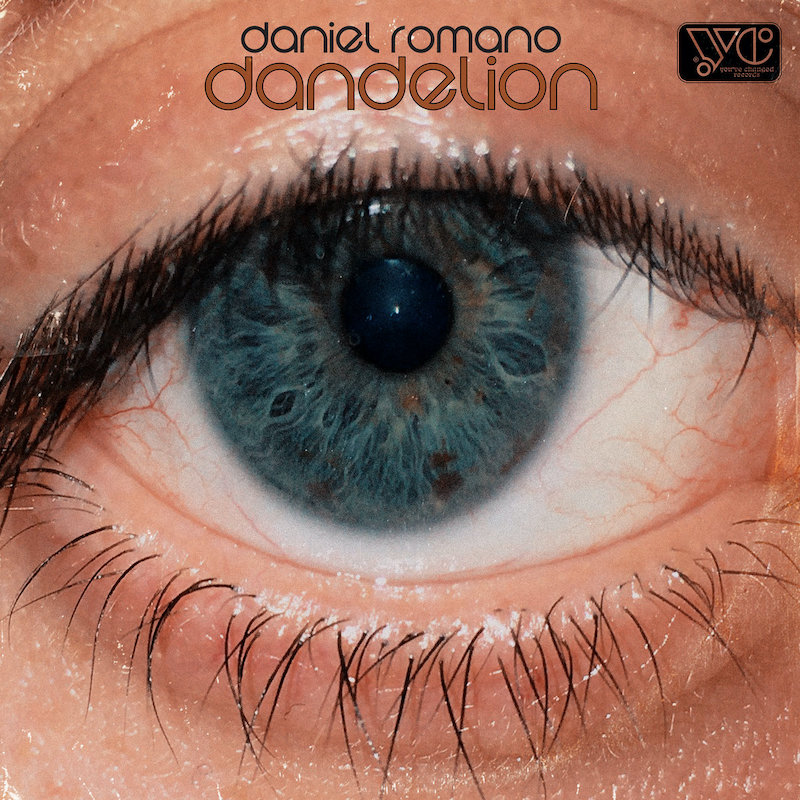 Echoing the one person band, one stationary mic recording of 2018's handcuff-picking Finally Free, Dandelion was recorded by Romano, "alone in a room for a week with a bunch of stuff." Multitracked and Mellotroned, it's a wonderful and worthy entry into the pantheon of great faded pop psych albums (Arthur, T.S. Bonniwell, Bergen White, etc.). Romano's voice refracting out the sweetest side of its prism, his playing and arrangements follow suit. Aquarium Drunkard's personal favorite of the year, but there's something for Romano, psych, and singer-songwriter fans alike—the one-two closing punch of "Ain't That Enough For You" and "The Patience Of A Kiss" an especially intoxicating cocktail. "What have you done with your evening / Me I've been writing a song / I'll sing it for you, the words will be true / About how I'll never surrender."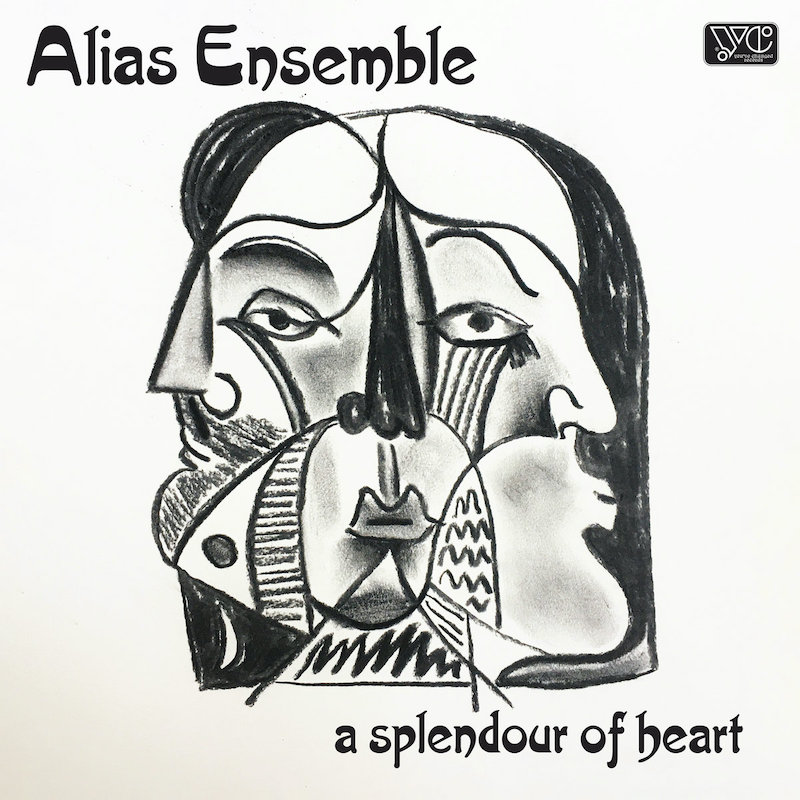 A Splendour of Heart: The folk record of the bunch, with Romano joined by the Outfit's David Nardi and new collaborator Kelly Sloan. Sparse arrangements of fingerpicked guitars, an occasional swelling drone, and Sloan's crystalline voice at the forefront. Mostly originals, the sound leans toward the traditional British variety—"Hummingbird Waltz" brings the Fairport stomp, "Storm Cellar Door" could easily be an early Pentangle outtake, and "Streets Of Derry" finds all three voices paying fitting tribute to the song Shirley Collins brought to wider attention on The Sweet Primroses. "I've Left Nothing To Know" is "Willie O Winsbury" in a new set of clothes, and even Romano's own "Lilac About Thy Crown" receives a twisting reworking. A rich listen that recalls Romano's earlier overlooked folk effort (with Frederick Squire and Julie Doiron), Daniel, Fred & Julie.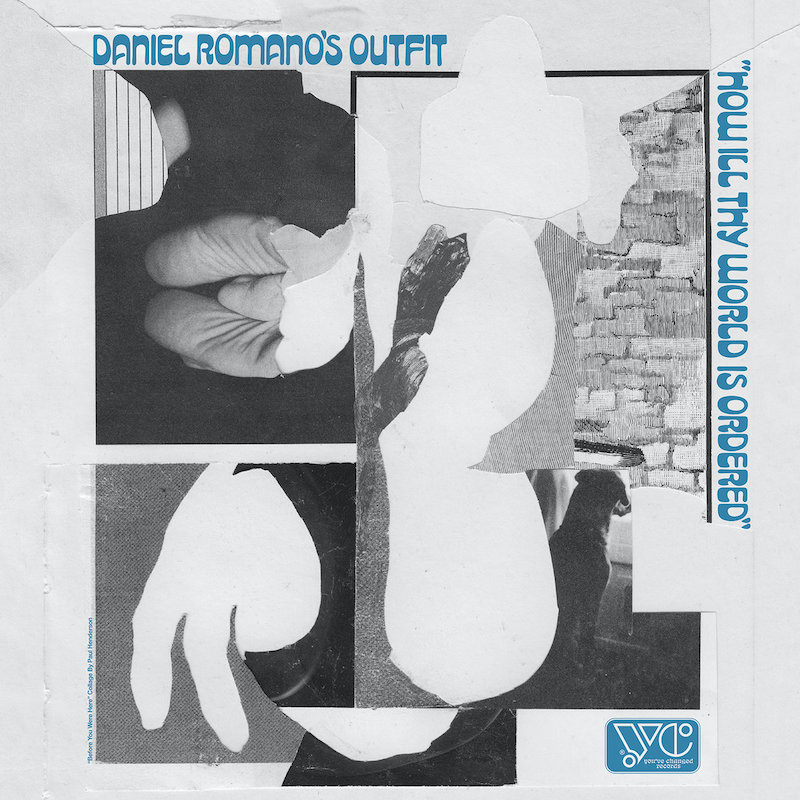 What was originally meant to be the second "official" album of the year with Romano and the Outfit (along with a handful of other contributors) captured live in studio, "in sequence, three takes or bust, with no overdubs." The energy is palpable, with propulsive drumming, crunchy guitar solos, rollicking basslines, and punching horns scattered throughout the album. Romano's voice leads the way in its particular register where it naturally sounds like it's coming through a Leslie speaker, withJulianna Riolino and Briana Salmena's backing vocals giving things a touch of born again-era Dylan swagger. "Green Eye-Shade" and "First Yoke" offer varying shades of power pop (the former sounding especially like early New Pornographers), while "Drugged Vinegar" unspools itself a time or two throughout its four minutes—a glorious tangle of voices, horns, and circuitous organ and strings. How Ill's last two songs sum up the album well—"No More Disheartened By The Dawn" mixes Crazy Horse stomp with massive hooks and swelling horns, and "Amaretto And Coke" is a typically gorgeous end of the night ballad. Another varied long-player from Romano and company, that serves well as both a year-end roundup or an entry point to an incredible year that was.
Does Aquarium Drunkard make your listening life better? Help us continue our independent culture publication by pledging your support via our Patreon page. Doing so will get you access to our secret stash—including bonus audio, exclusive podcasts, printed ephemera, and vinyl records—and help us keep an independent publication going.