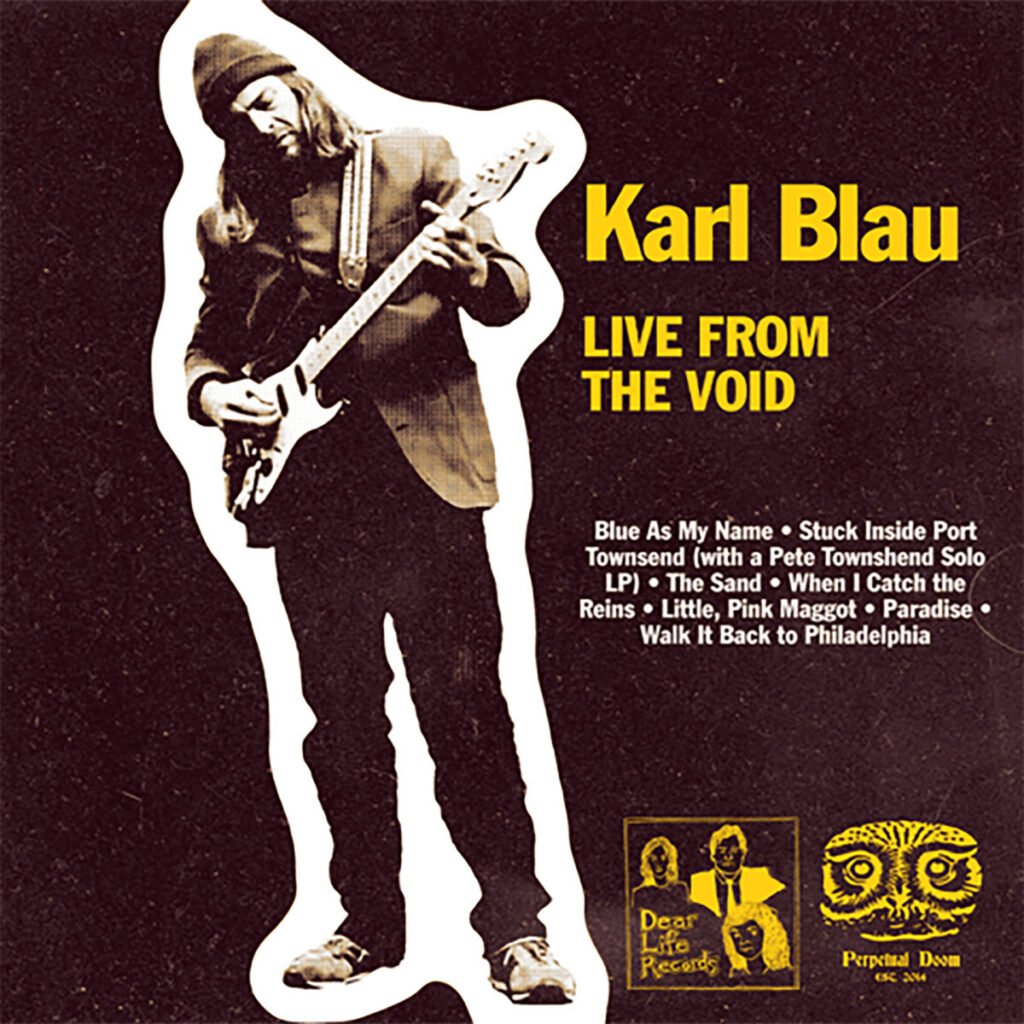 Facing a discography as deep and motley as Karl Blau's can be daunting, but you're bound to find warmth wherever you start. Blau came up in Anacortes, Washington, and has contributed to several Washington-based artists including D+, Earth, Your Heart Breaks, and the Microphones (the latter even named a song after him on It Was Hot, We Stayed In The Water). As both talent and a producer, he's teamed with K Records, Bella Union, and Marriage Records, and helmed the Kelp Lunacy Advanced Plagiarism Society, a genre-spanning series that's found him dabbling in hip-hop and drone.
This brings us to his new release, Live From The Void, a personal retrospective. Running just over 26-minutes in length, the project is exactly as advertised: a live show presented within complete isolation, "performed for an audience of zero, in an abandoned amphitheater somewhere on the East Coast." It's a naturalistic offering: chirping birds, rustling leaves, and flowing waters provide the record's only sounds other than those imparted by Blau himself.
Whereas 2016's Introducing Karl Blau and 2017's Out Her Space indulged in a polish and sheen, this entry finds him stripping his songs bare, rendering obscure oldies, never before heard tunes, and a Little Wings cover skeletal and fresh. While those albums were immaculately produced works based in collaboration and tight songcraft, Live From The Void is a homecoming for Blau's lo-fi roots and personality, a solitary piece that revels in its impurities. The buzzing of guitar strings. The settling of the wooden platform. An occasional overzealous voice crack. These details that shape the record's identity. Hearing it feels like listening to someone privately jam in the other room. It's like being let in on a secret, a chance to experience a side of an artist often hidden away, not meant for an audience, and yet, here is is, a joy to take in. | a henry smith
Does Aquarium Drunkard make your listening life better? Help us continue our independent culture publication by pledging your support via our Patreon page. Doing so will get you access to our secret stash—including bonus audio, exclusive podcasts, printed ephemera, and vinyl records—and help us keep an independent publication going.