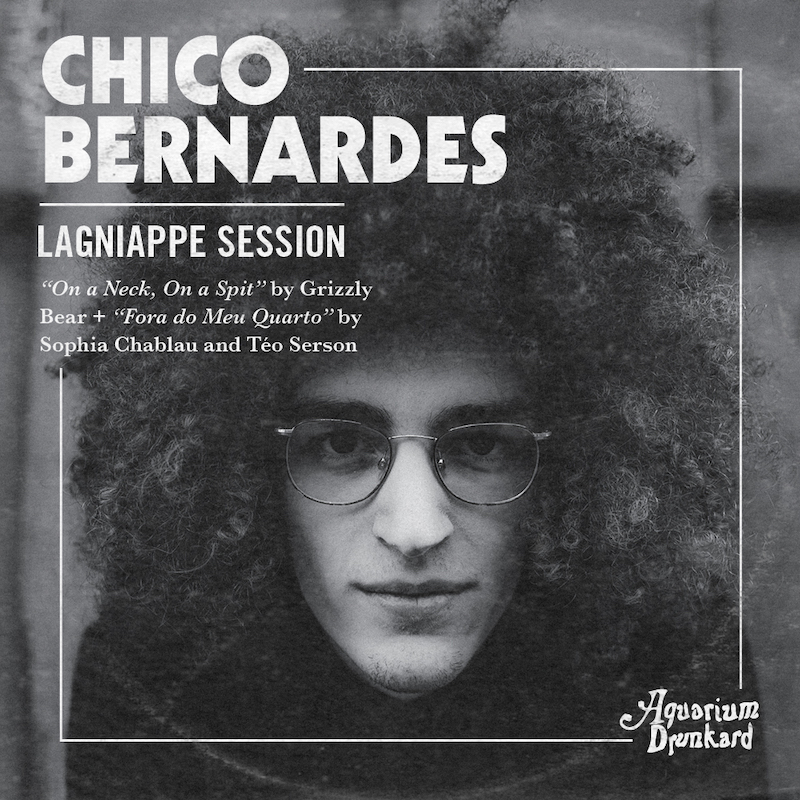 Lagniappe (la ·gniappe) noun 'lan-ˌyap,' — 1. An extra or unexpected gift or benefit. 2. Something given or obtained as a gratuity or bonus.
The past 18 months have found our ears trained on Brazil's burgeoning contemporary music scene. To name a handful, Ana Frango Elétrico, Tim Bernardes, Sessa, Kiko Dinucci, Catavento, and O Terno's records have all soundtracked our Los Angeles HQ. São Paulo singer-songwriter Chico Bernardes is the latest to join this loose cadre, whose debut lp remains ripe and in steady rotation. For his Lagniappe Session the 20-year-old multi-instrumentalist reflects on early inspiration (Grizzly Bear), and local sonic compatriots (Sophia Chablau and Téo Serson). Bernardes on his selections, below.
---
Chico Bernardes :: On A Neck, On A Spit (Grizzly Bear)
Grizzly Bear's "On a Neck, On a Spit" really changed my way of thinking about arrangements that are built around the acoustic guitar. In 2015, when I started playing the guitar, I got really interested in alternate tunings, so I started to learn Daniel Rossen's progressions by ear. He's by far my favourite guitar (both electric and acoustic) player. Love the "folky-country-peaceful" vibe of this song.
Chico Bernardes :: Fora Do Meu Quarto(Sophia Chablau e Uma Enorme Perda)
"Fora do Meu Quarto" is an unreleased song written by my Brazilian friends Sophia Chablau and Téo Serson. They are part of a band called Sophia Chablau e Uma Enorme Perda de Tempo, and their drummer also plays with me in our band, Fernê. This song feels so special. It's a heartbreaking song, but also very affecting. I always sing it with them when they play live at small places here in São Paulo. The song will be on their record (coming soon!). Missing them so much on this weird year!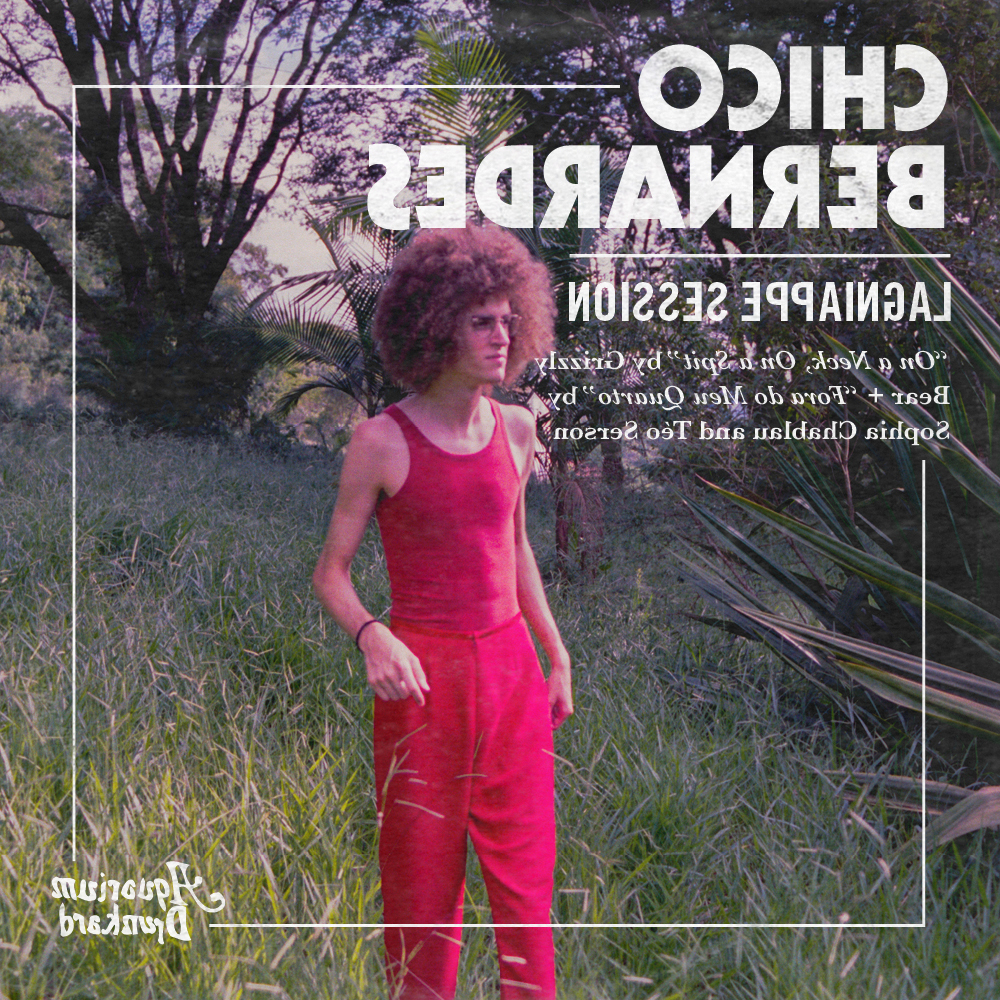 Lagniappe Sessions Archives / imagery via d norsen
Do our mixtapes, features, interviews, essays, and original sessions make your listening life better? Help us continue doing it by pledging your support via our Patreon page. Doing so will get you access to our secret stash—including bonus audio, exclusive podcasts, printed ephemera, and vinyl records—and help us keep an independent publication going.