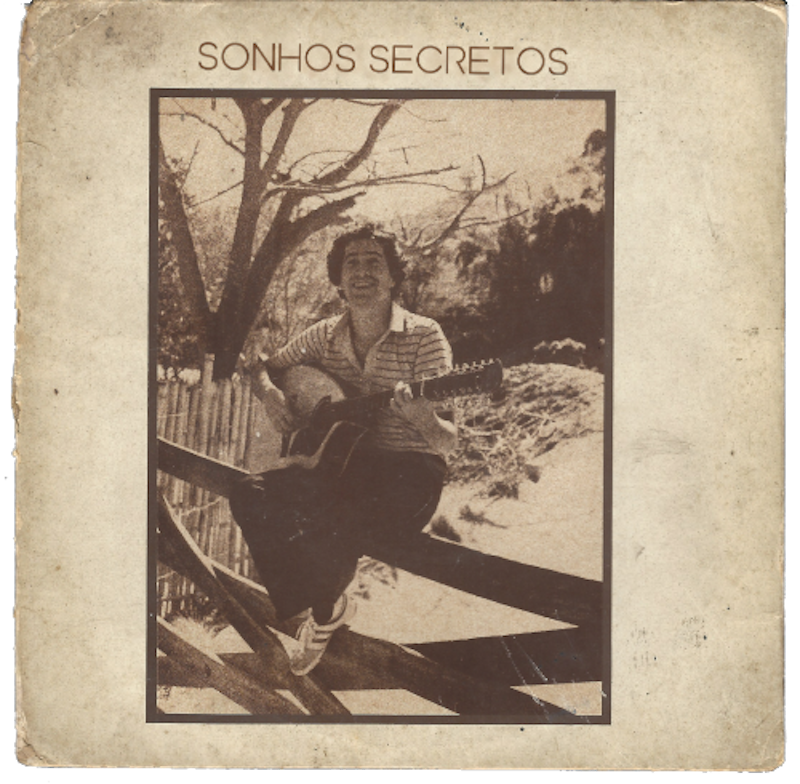 Sonhos Secretos, or Secret Dreams in English, alludes to the quiet aspirations of those that made these independent and privately released recordings as well as to the fact that many of these tracks have long remained essentially a secret. It's also, to some extent, a reference to a certain dream-like quality that permeates this collection.
Sonhos Secretos: Brazilian Private Press (1980-1985)
Prior to the release of Tim Maia's first Racional record in 1974, the concept of an independently released LP or 7″ did not exist in Brazil. Building off Maia's string of releases on his own Seroma imprint, Antonio Adolfo would pick up the torch in 1977 with his self-released Feito Em Casa LP, further proving as well as elevating the concept, using the knowledge he gained directly from Maia. This would undoubtedly help set the stage a few short years later for the artists and independent labels featured here, demonstrating to them that it was possible to go it alone without the backing of a major.

For some of these artists, a sole seven inch comprises the entirety of their recorded output. And while a few of the sevens featured here can be easily found, once you know what to look for, many others have yet to be cataloged online and, in at least three instances, the records used in this mix are the only known copies unearthed to date. While all can be housed under the somewhat useless blanket term, MPB (Música Popular Brasileira or Brazilian Popular Music), they contain, to varying degrees, elements of jazz, soul, folk, blues, prog, baroque rock and shimmering pop. These songs also often tend to occupy the spaces between genres, defying easy classification. Stylistically, the songs assembled here, which it's worth noting are all original compositions (with the exception of "Pastores da Noite"), are generally characterized by sophisticated arrangements, superb musicianship, unusual chord changes, unexpected turns and a certain anachronistic charm that was only likely to have been captured outside of the Brazilian major label system of the early 1980s
On a personal level, this mix is an anomaly. It does not particularly represent my sound as a DJ and these are not the records I was looking for when I discovered them. They are the bi-product of 12 years of digging in Brazil, searching primarily for more dancefloor-oriented material. But as an open-minded obsessive with a deep appreciation for independently produced music, each time I would encounter one of these in the field, I felt an obligation to rescue it from whatever moldy box it was residing and take it home to be carefully cleaned and filed away. There finally came a tipping point within that one 7″ crate labeled Produçoes Independentes where I began to see something taking shape that I thought was unique and worth sharing.

I'm enchanted in one way or another by each track featured here and that's reason enough to share this mix. But on a deeper, more esoteric level, these tiny records often represent the last physical manifestations of a dream that, as long as the vinyl still exists and can be heard by new ears, has still not been extinguished. | Collected & Compiled by Tee Cardaci
Quintais – "Donos da Noite"| Jorge Baihense, Ricardo Luiz – "Por Teu Nome" | Luiz Sérgio Cruz e Moacyr Luz – "Tamares" | Styloo – "Sentido do Amor" | Grupo Moxotó – "Rainha dos Conflitos" | Sérgio Mello – "Outras Virão" | Zé Henrique – "Um Recado" | Pedrinho Batera – "Lixo Per Capita" | Carlos Souto – "Sinal Fechado" | Filo w/ Placa Luminosa – "Trem Fantasma" | Hilton Barcelos – "Confissões de Um Retrato Falado" | Mauricio Herdy – "Amor de Verão" | Renato Faver – "Espantalho" | Jorge Baihense, Ricardo Luiz – "Com Gosto de Nós" | Quintais – "Pastores da Noite"
Is this flavor of culture reportage your thing? Help us continue doing it by pledging your support via our Patreon page. Doing so will get you access to our secret stash—including bonus audio, exclusive podcasts, printed ephemera, and vinyl records—and help us keep an independent publication going.