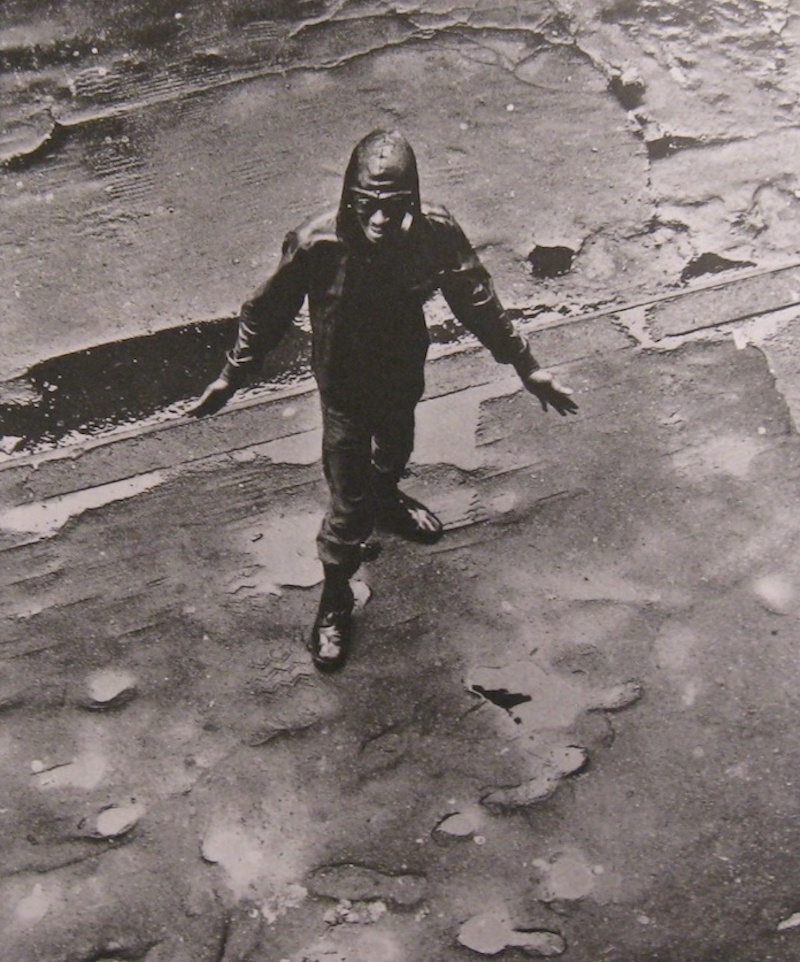 Earl Freeman: Poems and Drawings is a publication of "fugitive" works that sheds new light on an enigmatic figure of American jazz. Showing aesthetic ties to the Black activist and Pan-African poetics of the 1960s and '70s, Poems and Drawings is a quietly reverent collection.
Earl Freeman was a bassist, composer, multi-instrumentalist, poet, and artist. I first encountered his work as a bass player in the early 2000s, at a time when I was particularly obsessed with the BYG/Actuel series, a cornucopia of avant garde jazz LPs made by American expats in Paris in the late 1960s. Earl Freeman was a figure in the free jazz milieu that resulted in albums from Kenneth Terroade, Archie Shepp, Sunny Murray, Arthur Jones, and others. He also played on Gong's Magick Brother and he played live with Brigitte Fontaine.
In the 1970s, Earl Freeman relocated to New York and was immersed in the downtown loft scene, notably with the Music Ensemble, an under-recorded band that included William Parker, Daniel Carter, and Billy Bang, among others. He was a flamboyant figure who paraded the Lower East Side in an aviator helmet and goggles.
The single album recorded under Earl Freeman's direction was Universal Jazz Symphonette's Sound Craft '75, a sprawling big band live performance recorded at the Washington Square Methodist Church, featuring the first recordings of William Parker and Raphe Malik.
The capstone, though, is The Freestyle Band's lone 1984 self-titled LP (with an Earl Freeman cover art drawing). The Freestyle Band was a collective improvising trio with Earl on electric fretless bass played through a phaser, accompanied by Henry Warner on clarinet, and Philip Spignier on hand drums. It's an odd, beautiful, magnetic record that sounds like nothing else. (The Freestyle Band LP was reissued by NoBusiness Records on CD in 2012).
Adam Lore started 50 Miles of Elbow Room in the early 2000s as a magazine, releasing two coveted issues before evolving into a mailorder operation with occasional forays into music publication. It specializes in American vernacular music, a broad definition that encompasses gospel, fife and drum music, free jazz, hill country blues, and Zydeco.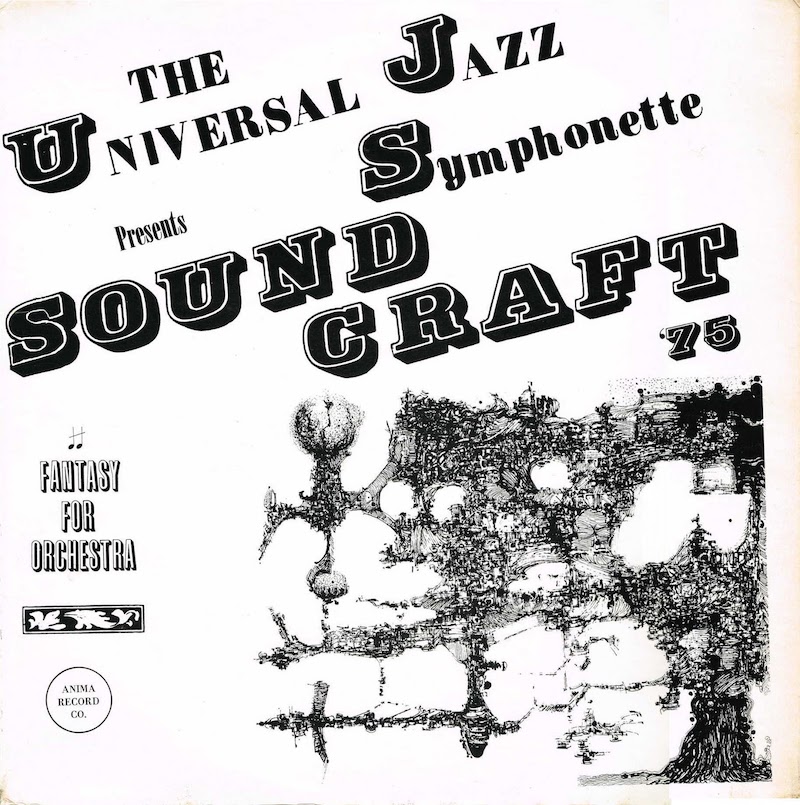 Adam's endeavors and fixations are marked by a particular care, attention to detail, and reverence for musicians that have been underappreciated but also resonate deeply because of their idiosyncrasies and devotion to craft: Othar Turner, Cooper-Moore, June Tyson from the Sun Ra Arkestra, the Reverend Charlie Jackson, Daniel Carter, RL Boyce, the No-Neck Blues Band.
About ten years ago, Adam began occasionally sharing with me photos, text, and drawings that he had collected of Earl Freeman and his work. I was a captive audience.
As Adam's Earl Freeman collection grew, I wondered what, if anything the resulting publication would prove to be. Now, a small part of the collection has been printed with care by Michael Klausman's Wry Press, and published as Earl Freeman: Poems and Drawings, a folio of reproductions housed in a silkscreened box. It's a stunning object that retains the character of Earl Freeman's oeuvre.
We spoke to Adam Lore from 50 Miles of Elbow Room and Michael Klausman from Wry Press about Earl Freeman: Poems and Drawings, the origin of the project, and the man himself. | s mcdowell | photo: Juma Sultan Archive / Eremite Records
AD: How did the Earl Freeman project start?
Adam Lore: It's hard to say, exactly. Earl Freeman first came to my attention through William Parker. In 1996, his group In Order to Survive put out a CD called Compassion Seizes Bed-Stuy. It included a tune called "Goggles" that he dedicated to Earl. I liked that song so that made me wonder about him, and planted a seed for future interest.
Around ten years later, I started a mailorder website. By now I was a big fan of the Freestyle Band LP that Earl played on, so I sought out Henry P. Warner, the clarinetist with that group. He still had copies of the album & was enthusiastic about getting it heard more broadly, so we worked out a deal. I then did a bit of research into the group members and their history in order to do a write-up on the album. Among others, I was in touch with Val Wilmer, who generously sent me an article she wrote about Earl in 1972, the only feature story I have found that was published about him during his lifetime.
After that initial write-up was done, Earl research was dormant for a number of years. During this time I made initial transcriptions of many of the interviews that William Parker conducted for the first volume of his "Conversations" series. Earl came up in a few of these interviews, which further spurred my interest.
Then one day I received an email from Margaret Lee, a longtime friend of Earl's, who had searched for Earl online and found my Freestyle Band write-up. She shared many new-to-me details of his life (even basic information such as his birth and death years were unknown or inaccurate) as well as poems and drawings that he sent to her. She also sent me a detailed and beautiful reminiscence. She inspired me to dig deeper into Earl's life and art, and continues to provide vital information and advice as the project moves along in its methodical way.
The retrospective that is rolling out on the 50 Miles website currently includes interviews with Kenneth and Eileen Terroade, the late Michael White–a childhood friend of Earl's–Sonny Simmons, William Parker, Daniel Carter, Selwyn Lissack, and Kirk Heydt.
AD: Were you drawn to him as the character in the goggles, or was it his stamp on the music, or a combination?
Michael Klausman: Like a number of record collectors my age, I first became aware of Earl Freeman in the mid 1990s when the work he did as an expatriate bass player in France for the BYG/Actuel record label really started gaining a new level of visibility. Out of the players on that scene, Freeman has always been the source of a certain level of fascination among a number of my peers just by the sheer level of style he exuded in both his playing and personal appearance.
Adam Lore: The evocative stories about him from William Parker and Daniel Carter, his fascinating, otherworldly playing on the Freestyle Band album, the strong energy emitted from his drawings, his attention-grabbing fashion style…it was all part of the package.
AD: Where did the pieces come from?
Adam Lore: The works in Poems and Drawings came from the generosity of a couple of Earl's friends: Margaret Lee, who he knew and corresponded with for decades, and Kirk Heydt, who he collaborated and lived with in the 1980s. Earl left some poems and drawings behind when he moved, which Kirk thoughtfully preserved.
AD: Did you have a prior idea of what you might do with this collection?
Adam Lore: Not at all, but the abundant new information that Margaret Lee provided seemed like a solid foundation to build upon. I figured I could always post something on my website, if nothing else. But the more I learned about Earl, the more I felt that some sort of physical artifact would be in the right spirit.
Eventually I started to share a couple of these works with fellow enthusiasts who I thought might be interested. I knew Michael to be both deeply knowledgeable and kind, and it seemed like he might have interest in Earl's poems. I am grateful for his response, as Poems and Drawings surely wouldn't exist without him, and his insights about the work have greatly enhanced my perspective.
I love the way Michael engaged with Earl's art and spirit when he conceived of the collection. To me it feels like a living document, which is appropriate for the work of an improvisor who was often on the move.
I get a particular kick out of the postcard he made, which combines the beautiful photo taken by Earl's daughter Mylo with the stationery that Earl created when he lived at the Civic Center Residence (a building in the Tenderloin neighborhood of San Francisco that offers housing for those with low-income) in his last years.
Michael Klausman: I've known Adam since the very early 2000's when I worked at Other Music in New York City. We shared a number of similar musical interests, and I've always been extremely impressed by the care and thoughtfulness he put into both his magazine, 50 Miles of Elbow Room, as well as the work he's done on projects for artists like the Reverend Charlie Jackson, or Cooper-Moore.
Several years ago began doing a small poetry press out of my garage in Colorado with a friend and neighbor of mine, Patrick Tillery. One of the first things we printed was a small broadside of a poem by the alto saxophonist, Marion Brown. Sometime around then Adam sent over a manuscript for a single poem by Freeman that I instantly thought was wonderful, full of unusual punctuation and dashes, and featuring a very interesting composition on the page. Only having the one to go on it was difficult to tell if that was just an idiosyncratic one-off or something Freeman had done deliberately.
Adam treats everything he does with a great deal of respect, for both the artists and the people that have trusted him with material, and over the course of a couple more years he kind of gave me a slow drip of work by Freeman. It became apparent that the work was actually both very intentional and very original, and I was eventually able to convince him that we could put together a small collection together that would do justice to the work.
AD: Did Earl publish poems or show his drawings during his life?
Adam Lore: It seems he did on occasion, but the only artifact I have actually seen comes from excised pages of a publication–still untraced–that Earl mailed to Margaret Lee. It contains three poems and a drawing. I have also seen photocopies of what appear to be covers of two different collections, possibly self-released, but have not actually seen copies or been in touch with anyone who has.
Michael Klausman: Since Freeman died in 1994 and we don't have any extant copies of his personal publications, all we had to go on were the small handful of still surviving manuscripts he'd gifted old friends. I wanted to preserve how they looked on the page, and so opted to present them in facsimile versions, although they were lightly cleaned up and made print ready by (AD contributor and Dead Notes columnist) Darryl Norsen for us.
Since Freeman is no longer around to have a say in what order they should be presented, I thought it best to just include them unbound as they'd be right off the typewriter. The composition of the poems span a number of years, but there's a consistency to his vision that I think allows them to hang together in any manner.
AD: I have been reading a lot of Kamau Braithwaite recently, reading Earl's poetry is immersive in a similar way, it draws you in via the language and devices: spacing, dashes, indentation, dropped-lines, etc. I'm wondering what Earl's work reminds you of. Do you see correlations elsewhere?
Michael Klausman: Earl's poetry strikes me as coming out of the tradition or being a part of the continuum of the avant-garde Black Arts Poetry movement, ranging from Amiri Baraka to the scene around the Umbra poets centered in New York City in the mid 1960s. There is a lot of Earl's personal history we don't really know that much about, but there was quite a bit of overlap between the jazz and poetry scenes so I wouldn't be surprised if these were things he was aware of. I see some similarities in his work with the experimental end of Black avant-garde Umbra related poets like Lloyd Addison, N.H. Pritchard, and Calvin Hernton.
I think you can also place him next to other jazz-composer/poets like Shake Keane or even Cecil Taylor, where the poetry is not merely a side note to the musical work, but an entirely separate practice & fully-developed mode of expression. And of course during his time in San Francisco he performed with the great Bob Kaufman, and earlier in Paris with the poet Julio Finn in Archie Shepp's group, excellent poets both.
It's hard to be entirely sure, but I think on some level you can read the manuscripts as performance scores. The idiosyncratic dashes and spacing provide a graphic visual element, but I think there is enough consistency across the poems to suggest that these markings and punctuation are some kind of guide to the oral quality of the work.
I think even the small number of poems we've found show the range of his interests… his life as an avant-garde Black American musician and the frustration that that entailed, along with a sort of nearly gothic sense of unease set next to nearly humorous explorations of sci-fi or horror tropes.
AD: Is there something of Earl's legacy here?
Michael Klausman: I think both Adam and I are very interested in artists that have been overlooked, or operated on the margins. Probably the main focus of the press that Patrick and I run is on archival work –looking at writers who for whatever reason have been somewhat or entirely neglected, and that's obviously an area Adam has worked in as well.
Freeman lived a fairly peripatetic life and I don't think was often offered the opportunity to have his work —especially his poems & drawings– presented in a manner that would sort of signify the importance of it. He obviously poured a lot of himself into these works, and I think in presenting it the way we have we've been able to elevate it to a place that puts it in a proper perspective.
Adam Lore: I try not to speculate, but I think it is fair to say that Freeman probably maintained a strong connection with art throughout his life. It would seem to have helped him to navigate arduous times that included his experience in the Korean War, where he was stabbed with a bayonet, resulting in the loss of one of his lungs, a stint in a mental hospital, time in jail, spare financial circumstances, racism, and not receiving much recognition for his art.

I assume any artist wants to be known for what they do, rather than what they lack like fame and money. As the late great percussionist Cleve Pozar told me, "None of that 'starving artist' shit!" That said, these experiences can also give context and appreciation for what they experienced and overcame to create their work. For myself, I know it can be inspiring.

I am often drawn to artists who continue with their personal vision, regardless. His consistent output over the years feels more like an internal drive or coping mechanism. His drawings and to some degree his music seem to reflect this inward focus.
Dig the culture? If so, you can support us through Patreon. Help us continue to produce mixtapes, podcasts, radio shows, audio visual presentations, interviews, features, and much more.