The idea behind Fuzz is elemental. Originally formed in 2011 as a vehicle for hard rock songs crafted by collaborators Ty Segall (on drums) and Charles Moothart (on guitar), the group has only grown darker and more doom-laden as the times have done the same. Bassist Chad Ubovich (Meatbodies, Mikal Cronin Band) joined up in 2013 to tour in support of the band's first album, and in 2015, Fuzz followed it up with II, a thundering collection of Sabbath-y dirges. And now III, due this week from In the Red Records, on which the trio doubles—nay, triples—down on its signature vibe, anointed with hesher grooves, harmonized lead guitars, and glammy stomps.
Cut with Steve Albini at Electrical Audio, it sounds like three people in a room intent on building the heaviest thing possible. "We wanted it all to be about power and performance," Segall says, and III bears him out: it's a collection of nuked anthems that feels perfectly suited for the apocalyptic spirit in the air. In the spirit of threes, we assembled the triumvirate to listen to three records made by trios and offer their takes for the first installment of Roundtable, a recurring feature in which guest artists will weigh in on a collection of albums selected by the Aquarium Drunkard brain trust. | j woodbury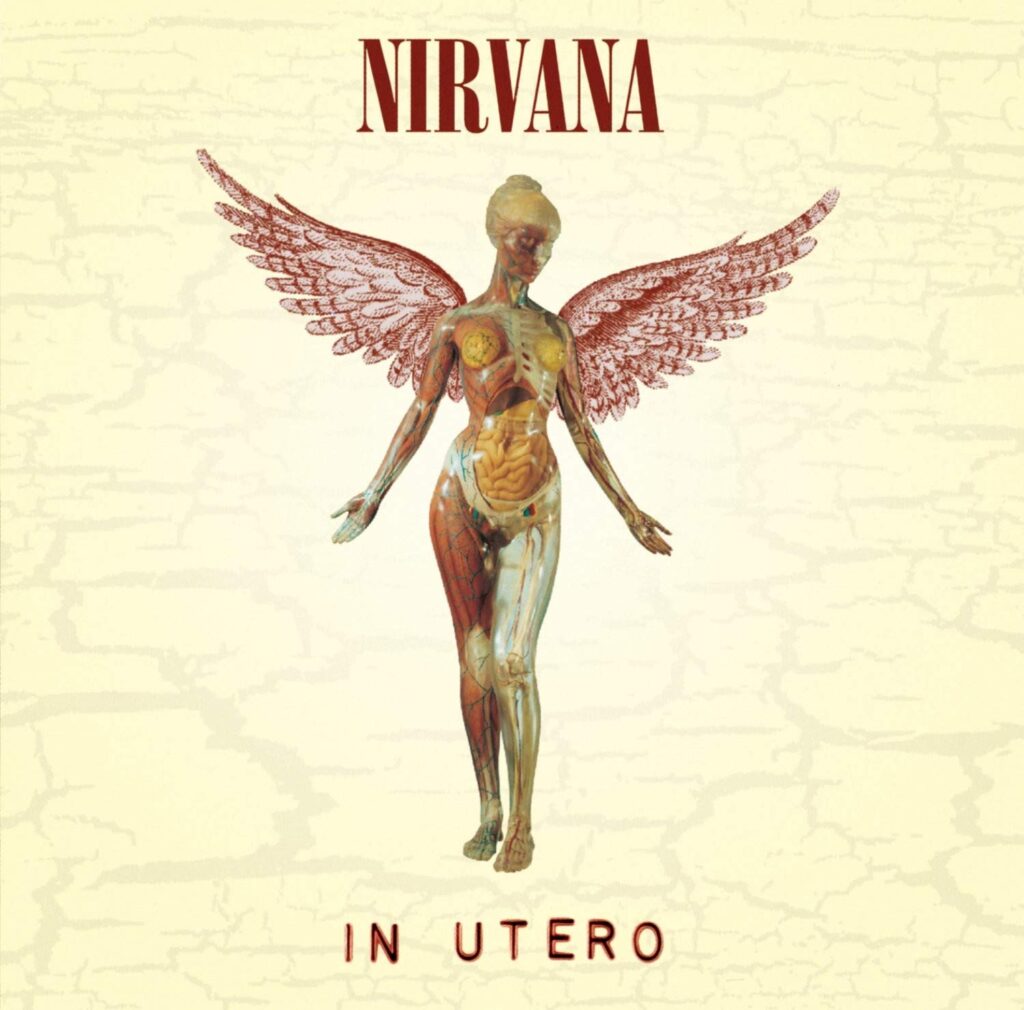 Nirvana :: In Utero (1993)
Following the pop success of Nevermind, Kurt Cobain, Kris Novoselic, and Dave Grohl decamped with Steve Albini to craft a rougher followup. Though the label insisted on sanding down some of the album's abrasive edges, it nonetheless retained an unhinged spirit.
Aquarium Drunkard: To my mind, this is one of the best sounding rock trio albums ever recorded. Ty and Charlie, you two had worked with Steve Albini before—what made you think he was the right guy for III?
Ty Segall: Steve is not only is the best engineer, but he is all about capturing the live sound and energy of a band right. For us, that's what this record was all about: stripping away a lot of the extra recording tricks—or at least most of them—in order to capture what the band actually sounds like live, or at least as closely as we could.
Charles Moothart: As a power trio that really enjoys the feeling of playing together, we wanted to try our best to capture what we do live. Steve is the master at capturing sound. He's is a master at doing almost anything you can ask for in an analogue studio situation. This record, we just happened to want to go straight to tape knowing it was going to sound right, so we could focus on the live performance.
AD: What's your favorite song on In Utereo and why?
Ty Segall: I'm a sucker for the hits, so "Heart Shaped Box" or "All Apologies," but "Milk It" and "Tourettes" are also pretty dope.
Charles Moothart: This question makes me laugh to myself because this record was extremely important to me. Not only that, but each song was important to me at different times for different reasons. So, for the sake of brevity—which Albini is a huge fan of—I will say, "Radio Friendly Unit Shifter." The performance on Live and Loud was a huge eye opener for me as a teenager. The noise pop sensibility [of this record] often feels like it borders on the noise pop genius of Psychocandy or something.
Chad Ubovich: "Serve the Servants" is probably my favorite song on here. I think a close second would be "Pennyroyal Tea." Nevermind has this very "polished" version of the band which I think the record labels wanted, but Nirvana never really was. It's interesting to see the battle at the time between the freaks and the major label media outlet, and the struggle that Nirvana had sitting in the middle. I feel like bands/artists that get as big as they did definitely have a tendency to buckle under pressure and start catering to a particular audience or label demands. I love that they opened up In Utero with this stripped-down sardonic tune morosely repeating "serve the servants, serve the servants" over and over again. We also get to see Cobain's growth as a lyricist/songwriter and his influences at the time. You can tell there's a lot of SST/Meat Puppets/Breeders influence going on on this album. Makes sense that a year later they made an acoustic album featuring Meat Puppets, playing Meat Puppets songs.
AD: Albini's mic-ing approach on In Utero is legendary—he was taping mics on the wall and all that stuff. Did you see him do anything that really surprised you in terms of production?
Ty Segall: It was particularly awesome to hear him manually make a phaser effect à la "Sonic Reducer" by the Dead Boys using only tape and the recorder. Awesome.
Charles Moothart: Watching Steve tape splice for the first time feels borderline psychedelic. If you blink you miss it. It reminds me of a time being on mushrooms and seeing my friend Josh solve a Rubik's cube for the first time. He could solve a Rubik's cube in literally 30 seconds.
Chad Ubovich: I'm definitely used to working with tape, but usually there's computers involved along the way somewhere, whether it's a lot or a little. But with Steve it was…no computers…not even to bounce down the mixes. It's very rare now a days to get the luxury to sit back and watch a tape veteran float around the room cutting, pasting, and printing to master-reels so fluently and effortlessly.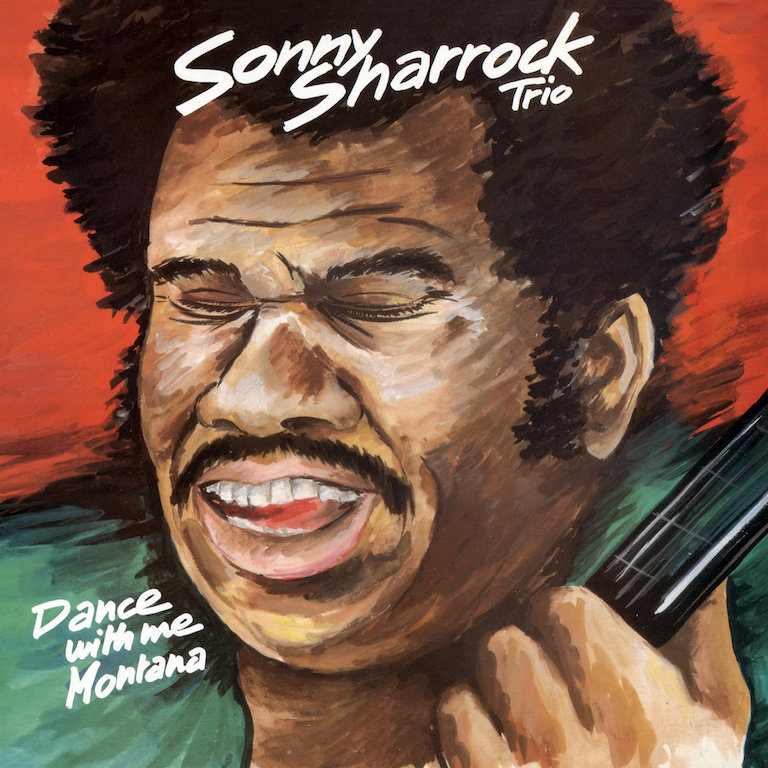 Sonny Sharrock Trio :: Dance With Me Montana (1982)
Recorded in France by guitarist Sonny Sharrock in 1982 after his marriage and creative partnership with Linda Sharrock dissolved but before his blazing work with Last Exit, Dance With Me Montana's direct and sparse quality does make it one of the most "rocking" titles in his discography.
AD: Sonny Sharrock played in all sorts of configurations, but he's fronting a trio setting with this one, with Kendall Buchanan on bass and Levender Cope on drums, he gets to really balance these heavy riffs with freakouts in a way that brings III to mind. What do you think of this one, and Sonny Sharrock in general?
Ty Segall: Whoa, this is nuts! I had only heard Black Woman which is fantastic, but this album is so groovy…. slide noise guitar, no-wave style. I'm heading to Discogs.
Chad Ubovich: I have to admit I've never heard of Sonny Sharrock before listening to this, but I definitely know now what I'll be investigating more of. The production of this album is amazing and Sharrock's guitar work and tone is great. I like how his playing floats between sounding like KISS, Beefheart, Greg Ginn, and then kind of the Ventures. [Laughs] Favorite song was called "She's Only Fourteen" which…is…a weird ass name. But yeah, this album rules. Also pretty cool that he's the intro to Space Ghost: Coast to Coast!
Charles Moothart: I will be honest and say I have never listened to Sonny Sharrock at all so this is a gift to me. That beginning on "Slow Drag" takes the tension out of my body and makes me want to smoke a joint. Tight. The drumming on "Marpasa Dawn/Song to Chester" burns. Triplet fade out is sick. "She's Only Fourteen"…well the title begs a question, but without an answer leaves it to your imagination. The guitar playing however is fucking dope. I'm a huge fan of wiping the slate clean with guitar. If I come to the end of a phrase or thought or if I feel that emptiness that asks to be blown to pieces, I love to just annihilate whatever was happening on the neck. I feel like he is harnessing a similar energy. Juxtapose beauty with blood.
AD: Obviously this one skews into rock and funk, but jazz is obviously the home of so many great trios. Who are some of your favorite jazz trios?
Ty Segall: To be honest, when it comes to jazz, I dont usually think of the size of bands or specifically trio records… Albert Ayler Trio record is pretty crazy, and I'm a massive Soft Machine fan (not just jazz)…But my faves are Miles, Ornette Coleman, Sun Ra, Alice Coltrane, Mingus, and Don Cherry.
Chad Ubovich: I think a lot of jazz that I like usually tends to be quintet or sextet but first person that comes to mind is Bill Evans, whom I'm way down with.
Charles Moothart: Yeah I agree with Chad's answer here that a jazz trio is not a format that I am very well versed in. I'm a sucker for two horn harmonies and melodies and runs. I obviously need to hear a solid drum and bass dynamic which lands me at quartet as a starting point. Having said that—shout out Curb Your Enthusiasm—I honestly feel like I am just starting to understand how I listen to jazz. Sounds lame, but it's true. I started getting in to jazz like seven or so years ago. I had roommates in S.F. long ago that were exploring jazz, but it really clicked for me later on. So now I feel like I'm just starting to get to a point that I can really listen to players, hear their cadence and flow, and listen to a group play all together real time.
Boris :: Akuma no Uta (2005)
Originally released as The Devil's Song in Japan in 2003, Boris' fifth album Akuma no Uta hit the States in 2005, when Southern Lord re-released it with a Nick Drake homage on the cover.
AD: Drummer Atsuo said Akuma no Uta was recorded in one take. Are we hearing a lot of early takes on III?
Ty Segall: Definitely some of these tunes got into the sixth or seventh take.
Charles Moothart: There were a couple songs that took us many tries to get. "End Returning" is the standout. When we would get to the end of the song it was like hold your breath and hope we make it out, which is always equal parts fun and scary. We recorded the live takes in three or four days or so. The entire session was 10 days, and we played two Freedom Band residency shows in there. [Laughs] While the session was very chill and fun in most ways, we didn't like take a day to dedicate to one song or anything. We were pretty much running tunes and getting takes. We were pretty well prepared going in as well. As for this Boris album…it's mental. This record fucking rips. There are moments it feels like it's going to fall apart at the seams which I love.
Chad Ubovich: We really tried to keep the take count down. There would be times we'd be doing a take live and I'd flub a little part here or there and later on I'd ask [Albini] if I could do another one. He'd always encourage me that the take I did was just fine and if I were to do it again it wouldn't be as good. A few times I was finally able to convince him to let me do another take. We'd do one and then he'd pull up my new take vs. my original live take and have me choose. I think both times I just sighed and was like "Ok man, you're right." But it's an incredible way to encourage you as a musician to believe in their raw performance with the whole band and embrace the little impurities.
AD: In the biographical notes you say "III looks at the different perspectives of one, whether a singular person looking inward, or a group of people coming together as a single unit." I think about how this record sounds like everything is coming at you at once—Boris sounds like one complete thing, made up of three individual parts. Were any of your first bands trios?
Charles Moothart: My band with Mikal Cronin [Moonhearts] was a trio. It's weird I often think of trio in so many different ways. Like a punk trio vs. a metal trio vs. a pop trio vs. an experimental trio. I just don't really catalog them in the same place in my brain. Which is totally illogical…Trios are so great in the sense of leaving space for everyone. Also, when you're young starting out, trios are fun because it lets each person learn their instrument and take the leaps and the falls.
Chad Ubovich: My high school band was actually a trio of guitar, keyboard, and drums, like the Doors. [Laughs] Which is actually how I met Ty. He had a band that shared the same instrument line-up and we were on the same bill. Later on, I had a noise/free jazz, Beefheart-type band named Secret Friends. We really wanted to be like US Maple/Shorty but could never find the right singer. Maybe I'll bring that back. [Laughs]
Ty Segall: Seems like I have almost always constantly been in a trio since my early 20s. Sometimes less is more and honestly, every time I get away from trios, I hear a great trio record like Grand Funk's Red or Leslie West's Mountain lp and realize there is an undeniable reason why these groups are called "power trios." I mean take Blue Cheer. What the fuck. Also, when was the last time you listened to Mountain's "Mississippi Queen"? That shit rips.
AD: "Returning" and "End Returning" could almost be combined into one long jam; II ended with an almost 14-minute title track. Has there ever been consideration given to pulling a Boris and having an album with mostly epic-length songs?
Ty Segall: I personally don't think Fuzz is that band…. but maybe it is?
Charles Moothart: We've never discussed it. Like Ty said, I don't think we are that kind of band, but also anything is possible. If I were to travel five or ten years in the future and see a Fuzz record on a shelf and it was two 15-minute songs I would probably laugh and say, "For sure."
Chad Ubovich: [Laughs] I'm sure we could pull one off and honestly, it would be so much fun. Maybe in the future when we get older and grey and real far out there.
Dig the culture? If so, you can support us through Patreon. Help us continue to produce mixtapes, podcasts, radio shows, audio visual presentations, interviews, features, and much more.