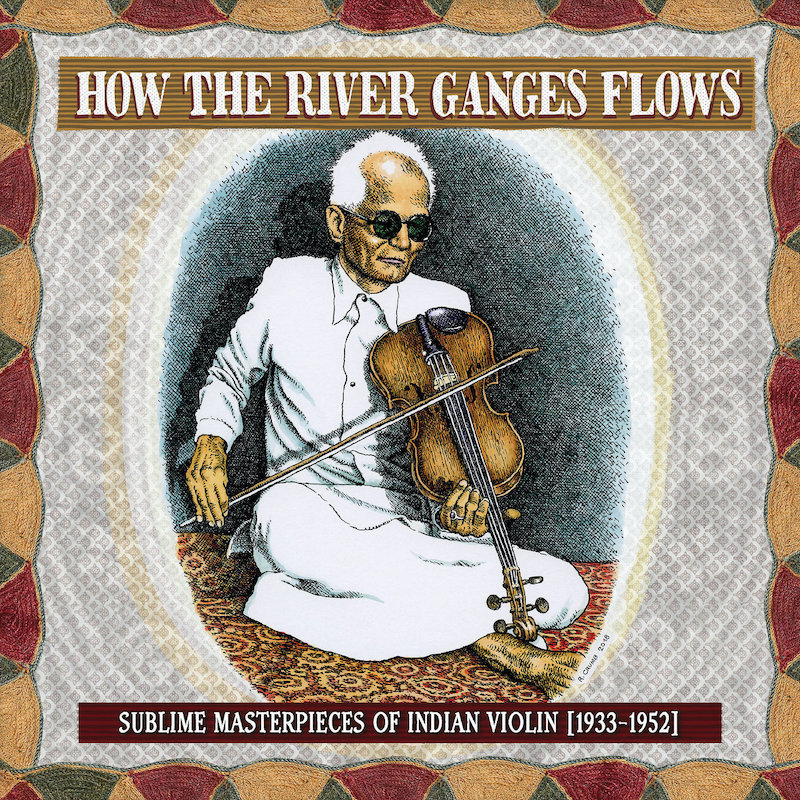 Over the past few decades, record collector and writer Chris King has taken us deep into various musical scenes from the past, from the Mississippi Delta to the mountains of northwestern Greece. His latest compilation for Third Man Records transports the listener to India to hear some dazzling selections of classical violinists. The use of "sublime" in King's subtitle is dead-on. This stuff isn't just beautiful, it's often awe-inspiring. Beautiful in a way that verges on the scary, grasping at the divine. The 14 performances on How the River Ganges Flows are virtuosic in the technical sense, but also emotionally virtuosic, if that makes sense. The players here are almost surgical in their veil-piercing evocations of loss, longing, joy, sadness—the full spectrum of humanity somehow translated into breathtaking sound. Yeah, it's that good.
While we're on the subject, the curious should check out While You Live, Shine, Paul Duane's wonderful documentary. Following King from his home in Virginia to Greece's Epirus region (the subject of much of King's work in the last decade or so), it's an absorbing and understated film that both unravels and deepens the mystery of our relationship with the past. In one remarkable long unbroken take, we watch revelers in a small village dancing to ancient folk music, just as their ancestors did millennia ago. Then, one of them casually checks his iPhone. But it's to the filmmakers' credit that this moment doesn't feel like a spell-breaker; instead, it's a reminder that this ritual isn't a reenactment. It's real, it's ongoing, it's alive. It's complicated. | t wilcox
Does Aquarium Drunkard make your listening life better? Help us continue our independent culture publication by pledging your support via our Patreon page. Doing so will get you access to our secret stash—including bonus audio, exclusive podcasts, printed ephemera, and vinyl records—and help us keep an independent publication going.