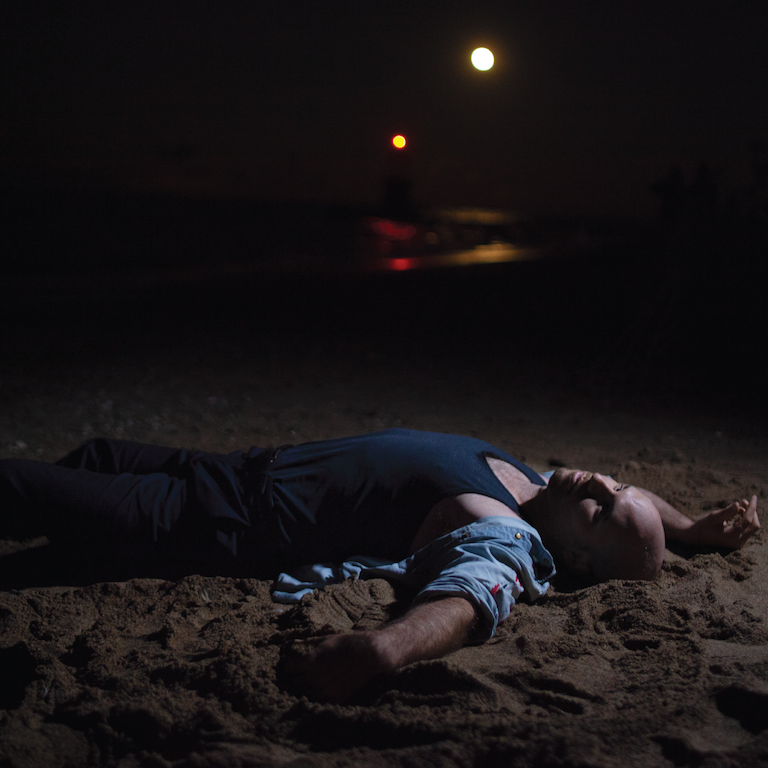 Through his tireless efforts running the American Dreams label and its various offshoots, Chicago's Jordan Reyes has become one of the most energizing champions of contemporary experimental music. Alongside performing with avant-gospel heroes ONO, Reyes' solo work explores sonic worlds that feel both timeless and infinite in their scope. On his latest album, Sand Like Stardust, he charges into the uncharted territory of ambient country, abstracting elements from the wild frontier while questioning what it means to be a cowboy.
Expanding his conceptual ambition to the size of Sergio Leone on an IMAX screen, Reyes states he imagines the album as "a journey through human expression over the course of one day." Opener "The Pre-Dawn Light" is made up of only layered loops of his voice, evoking a ritualistic repetition that is present in blues songs, Gregorian chants, and the vocal experiments of Burning Star Core. Slowly adding signifiers of country music such as acoustic and lap-steel guitars, the first third of Sand Like Stardust is as tranquil and shimmering as a desert mirage until this haze is cut through with the foghorn trombones on "An Unkindness," recalling the grand brashness of Scott Walker's "Epizootics!" By the time Reyes reaches the melodic apex of "A Grain of Sand" and sacred stillness of "Rebirth At Dusk," the ominous horns have been subsumed into the album's melodic DNA with eerily twanging riffs and a slow march of electronic drums across the plains.
Sand Like Stardust is completely wordless until it reaches the closing song "Centaurus," where Reyes recites the traditional lullaby "Hush, Little Baby" with the solemn reverence of a Southern preacher or Brian Eno at his most plaintive. Reyes has created a sound that's both mournful and romantic, not wishing for the return to a past we remember but instead seeking an unspoiled space that has been here long before our existence. | j locke
For heads, by heads. Aquarium Drunkard is powered by its patrons. Keep the servers humming and help us continue doing it by pledging your support via our Patreon page.