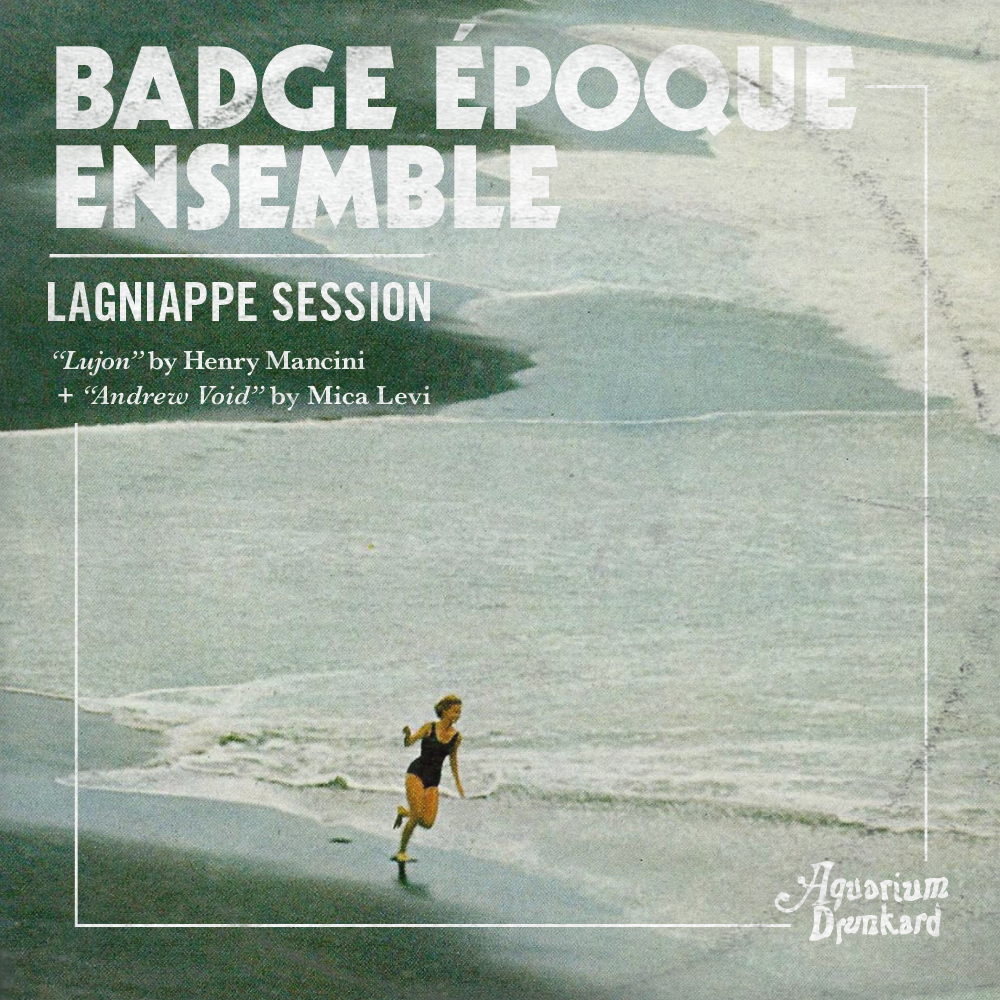 Lagniappe (la ·gniappe) noun 'lan-ˌyap,' — 1. An extra or unexpected gift or benefit. 2. Something given or obtained as a gratuity or bonus.
Toronto's Badge Époque Ensemble are a tireless assembly line of lysergic mood music, with November's Self Help marking their third release in just over a year. The gang of hyper-talented instrumentalists led by keyboardist Maximilian Turnbull have concocted a heady brew of compositions flowing from library-funk workouts to psychedelic rock scorch and dazzling solo piano spotlights. Some of the city's greatest vocalists lend their golden pipes to this suite of songs with Jennifer Castle and U.S. Girls' Meg Remy joining returning guests Dorothea Paas and James Baley.
For their Lagniappe Session, Badge Époque picked a pair of unsurprisingly idiosyncratic songs to interpret from Henry Mancini in 1961 and Mica Levi's 2013 Under The Skin soundtrack. Turnbull on their selections, below.
Badge Époque Ensemble :: Lujon (Henry Mancini)
Badge is a vehicle for mood. Trying to find a fusion of harmony, performance and production that takes the listener to an imaginative emotional space. Thinking about songs that I wanted the Ensemble to cover, this was the first that came to mind. "Lujon" is bottled sensuality, immediately transportive. Mancini is a master.
Badge Époque Ensemble :: Andrew Void (Mica Levi)
Film music has a wider latitude in its mood conjuring. I think this is in part because it is supplicant in some sense. Film music gives itself to the image; in its subservience, or self giving, it transcends and emerges as more vividly moody when experienced separate from the image. Your brain then wanders, creating images of its own. Film music conveys a free spirit in the sense that it has no imperative to nail down an identity or dogma of its own. For this reason, I find cinematic music endlessly inspiring. Mica Levi is my favourite film composer working today. It was a fun challenge to try and reimagine a piece of hers from the Under The Skin soundtrack.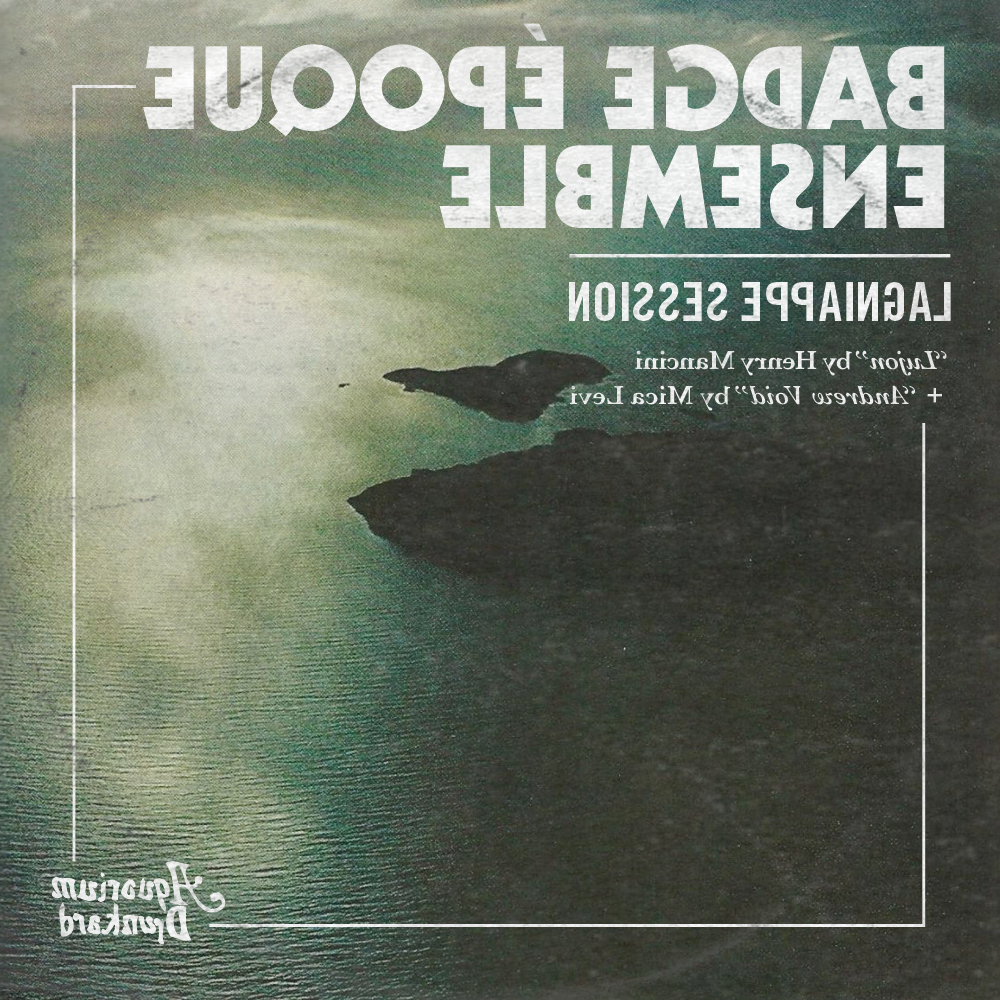 Maximilian Turnbull (Rhodes, clavinet, and synthesizers) Karen Ng (saxophone)Chris Bezant (guitar)Giosuè Rosati (bass)Ed Squires (conga, percussion)Jay Anderson (drums) Alia O'Brien (flute)
Lagniappe Sessions Archives / imagery via d norsen
For heads, by heads. Aquarium Drunkard is powered by its patrons. Keep the servers humming and help us continue doing it by pledging your support via our Patreon page.