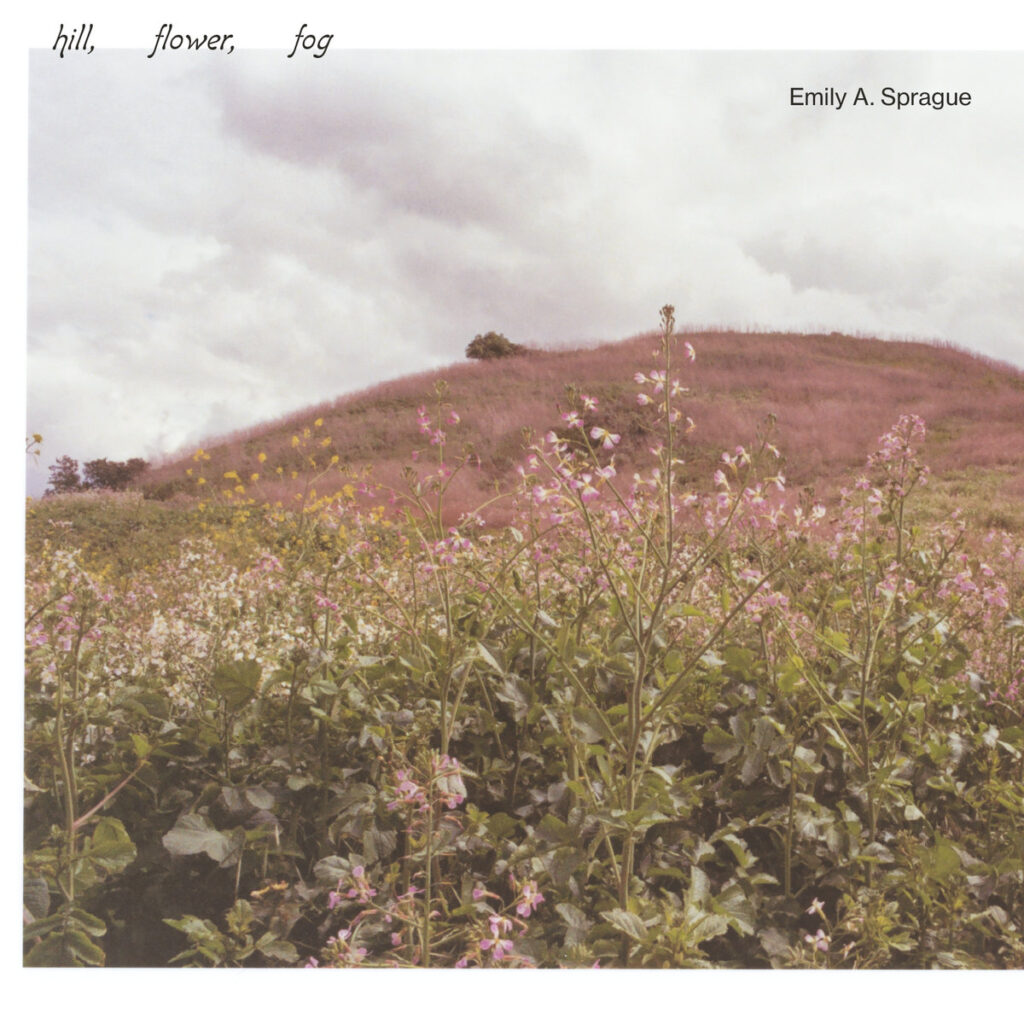 Whether she's making wistful folk music with Upstate New York act Florist or letting her Eurorack do the talking on her eponymous releases, a sense of gentleness permeates everything Emily A. Sprague creates. Much of Sprague's best music has been conceived in the wake of change and tragedy-Florist's The Birds Outside Sang was written following an almost-fatal bike accident and Emily Alone came to life surrounding Sprague's mother's death, as well as her relocation to Los Angeles. Recorded shortly after the pandemic hit, her latest, Hill, Flower, Fog, is a meditative exercise in sanity and patience.
As an artist who finds solace in the logical chaos of modular synthesis, Sprague's early electronic work evoked Chihei Hatakeyama or Laurie Spiegel. There was a pervasive beauty to the musical randomness that breathed wonderful life into its electronic layers. On Hill, Flower, Fog, Sprague feels palpably in command of her rig, resulting in her most cohesive and intentional sounding ambient work to date. The pitter-pattered melodies of electronic bells on opener "Moon View" evoke Hiroshi Yoshimura, and "Mirror's" slowly expanding blips wonderfully showcase Sprague's twinkling penchant for melodicism. An outspoken ode to nature, the record brings to mind deer walking through a Catskill clearing or systematically stacked stones at the base of Malibu's dusty canyons.
Delving into Sprague's YouTube channel, her synthesizer rig appears almost sentient. Sprague's hand occasionally pops on screen to reposition a wire or swipe a pad, but, for the most part, the synth seems to take the reins. Where Sprague's work with Florist is an exercise in guitar-driven sensitivity, her ambient pieces are a talent-affirming display of professorial prowess. Hill, Flower, Fog is the first time Sprague's electronic music carries the same confessional, spiritual weight as her work with Florist. Conceived in the shadow of global darkness, a warm, clarifying glow seeps from the record's edges. It feels like stumbling upon an inviting cabin in the middle of a pitch-black forest. | t davis
Aquarium Drunkard is powered by its patrons. Keep the servers humming and help us continue doing it by pledging your support via our Patreon page. For heads, by heads.