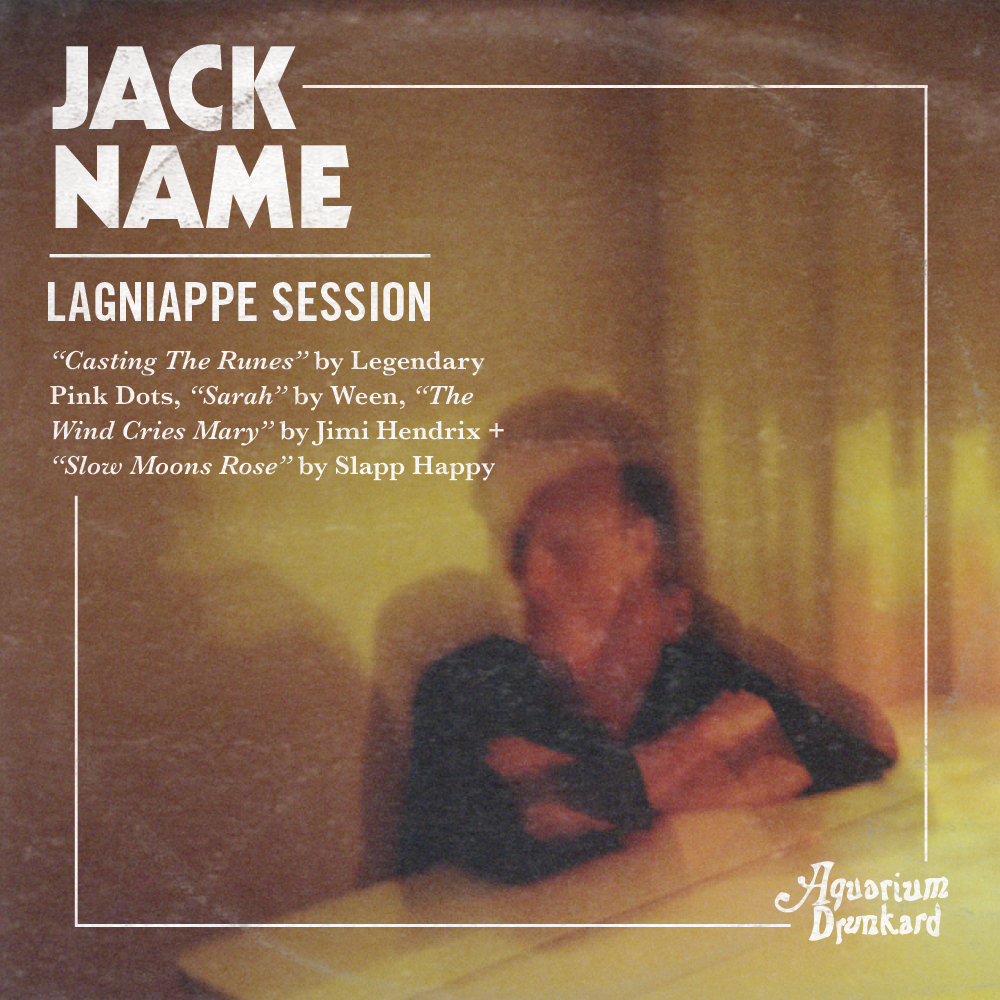 Lagniappe (la ·gniappe) noun 'lan-ˌyap,' — 1. An extra or unexpected gift or benefit. 2. Something given or obtained as a gratuity or bonus.
Jack Name moves in the shadows. Born John Webster Adams, the perennial chameleon's fourth album, Magic Touch, breaks in stark contrast from his previous solo work. Dialing back the multi-layered production, yet eschewing none of the soul, this latest offering finds the artist naked and at the fore. The following, his first Lagniappe Session, buttresses this approach. The five covers, recorded in Los Angeles during quarantine, span four decades and as many moods. From Hendrix to Snakefinger, Jack Name on his selections, below …
Jack Name :: Casting The Runes (Legendary Pink Dots)

I love the Legendary Pink Dots.  I found out about them from a friend who made me a mix tape full of their songs, and this one always really spoke to me because it's so cinematic and exciting.  I'm also a little bit obsessed with the M.R. James ghost story that this song takes its name from. There's some samples mixed in there from different radio and film adaptations of it that I've found over the years.  Night of the Demon is a good starting point for the curious. 

Jack Name :: Sarah (Ween)

While I was in the middle of working on Magic Touch, my friend from high school called me to say that our friend Sarah had OD'd, and she was in the hospital.  She was already dead, but since she was an organ donor her body was being kept alive with life support.  He was on his way to see her and asked if I wanted to go too.  We got there, and she was just laying there, looking frozen, halfway between "here" and "there".  We just held hands with her for a while, and gave her a goodbye kiss on the forehead.  Not long after this, maybe within a few weeks, another friend sent me this song, totally unrelated, and it was really eerie to me how well it described our last moment with her, and it made me cry. I hadn't thought about Ween in a while, and usually when I hear them it's something super silly, but of course this song hits me in a different way now.

Jack Name :: The Wind Cries Mary (Jimi Hendrix)

My Mother's name is Mary, and she's a Jimi Hendrix fan. She actually got to see him play live too.  She's had a hard year and I love her, so this one is for her.  (Will Canzoneri plays clavinet and Brad Caulkins plays flute)

Jack Name :: Trashing All the Loves of History (Snakefinger)

This was the first Snakefinger song I ever heard. I was at Club Ding-A-Ling in LA, I heard this crazy guitar playing and amazing rhythm, and I went straight to the DJ to find out what it was.  He's been a huge inspiration to me ever since.  This song in particular feels like it goes well with the times we're in.  (Sweet Joey plays drums)

Jack Name :: Slow Moons Rose (Slapp Happy)

On New Year's Eve I usually decide to stay home and lay low.  One year, I think the end of 2017, I was living in Hollywood, and when the clock struck 12 I happened to be listening to this song (the Acnalbasac Noom version).  I don't know why but it matched the moment perfectly and made it a really memorable new years for me, just sitting, quietly listening to Dagmar Krause singing sweetly, while everyone outside was raging.  Maybe I never noticed how beautiful the song really is before that.  In a way 2020 has been one huge moment like that, and this song keeps running through my mind. (Sweet Joey plays drums)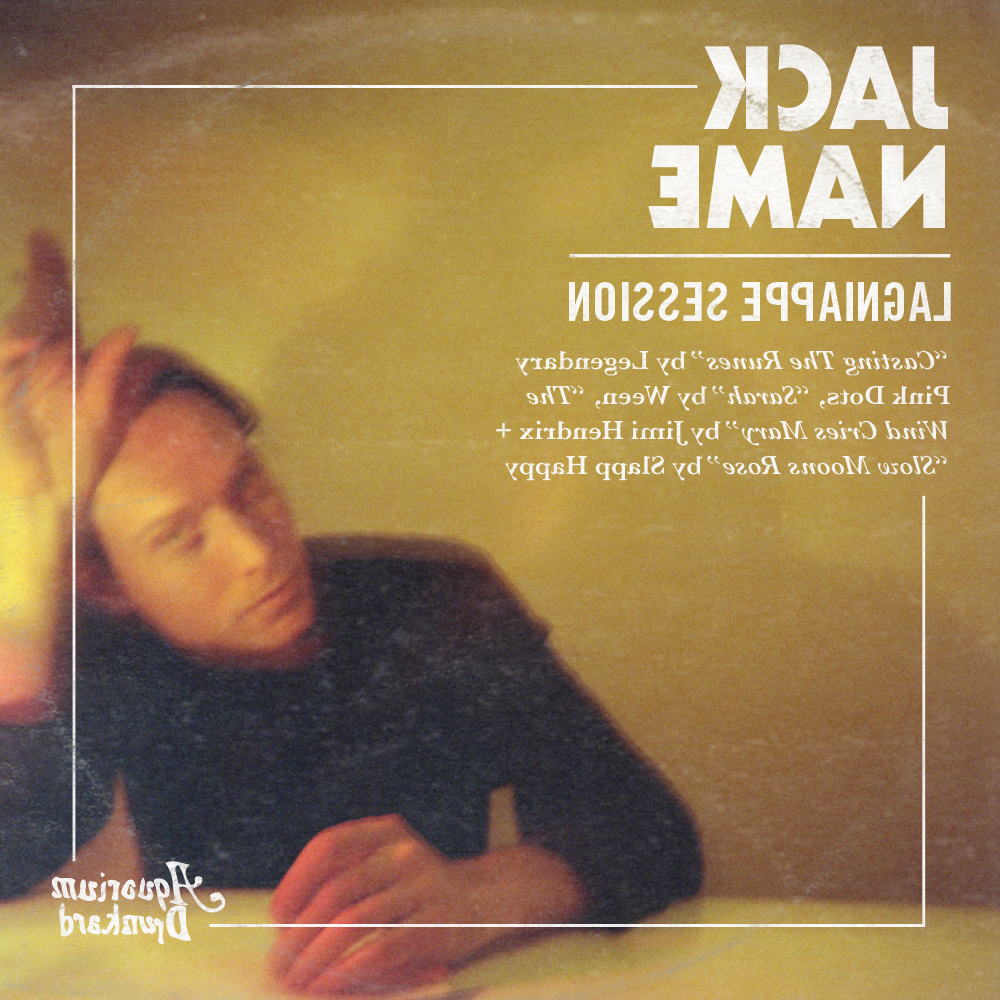 Lagniappe Sessions Archives / imagery via d norsen
For heads, by heads. Aquarium Drunkard is powered by its patrons. Keep the servers humming and help us continue doing it by pledging your support via our Patreon page.