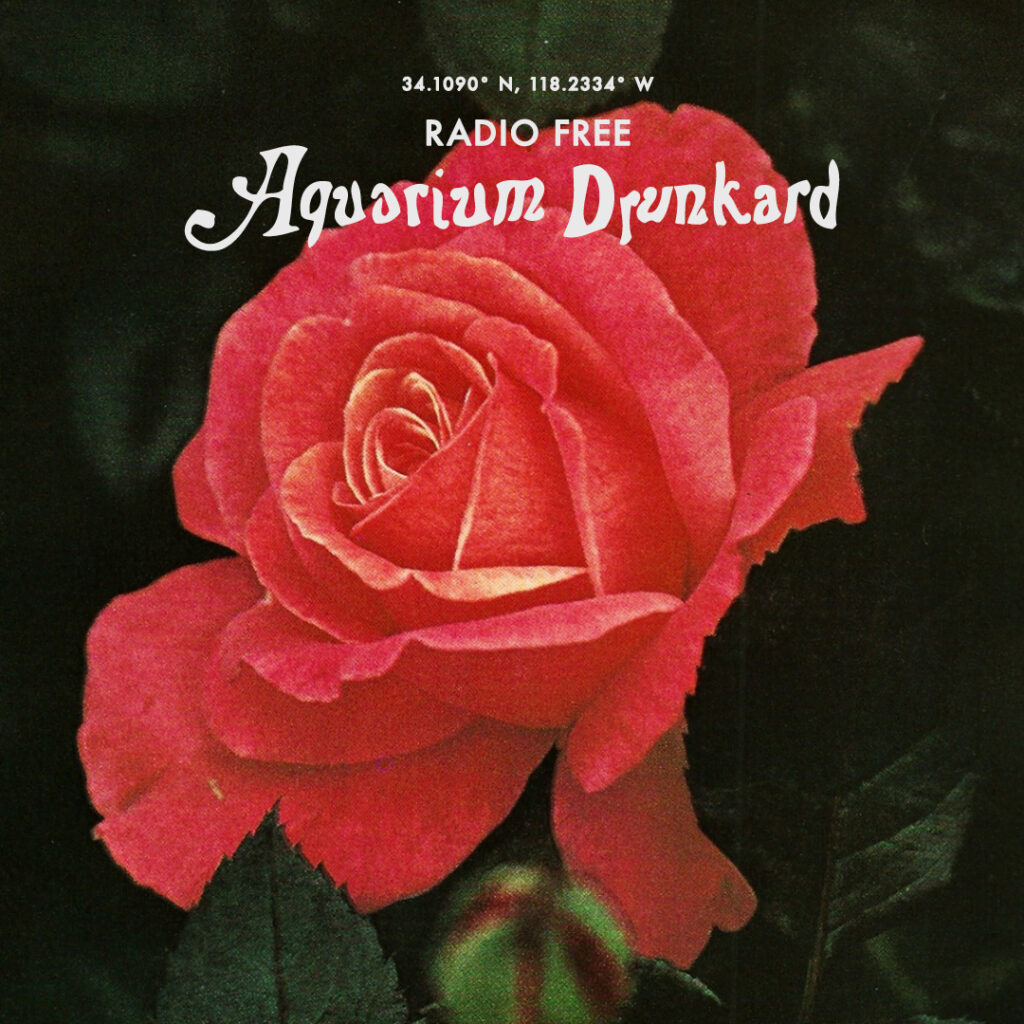 Freeform transmissions from Radio Free Aquarium Drunkard on dublab. Our four-hour block of free form sounds airs every third Sunday of the month. Our December broadcast airs December 20, from 4-8 PM PT. Our guest this month is Phish designer Julia Mordaunt.
In hour one: Vitamin C, an hour of bent rhythms and funk with Julia Mordaunt. In hour two, Jason P. Woodbury's Range and Basin, with special guests cyberpunk pioneer John Shirley, sound healer and artist Masma Dream World, and Pam Grossman, author of Waking the Witch: Reflections on Women, Magic, and Power. In hour three, Tyler Wilcox's Doom and Gloom from the Tomb, featuring selections from the Sonic Youth Archive. To close things out, a benediction set from Aquarium Drunkard founder Justin Gage.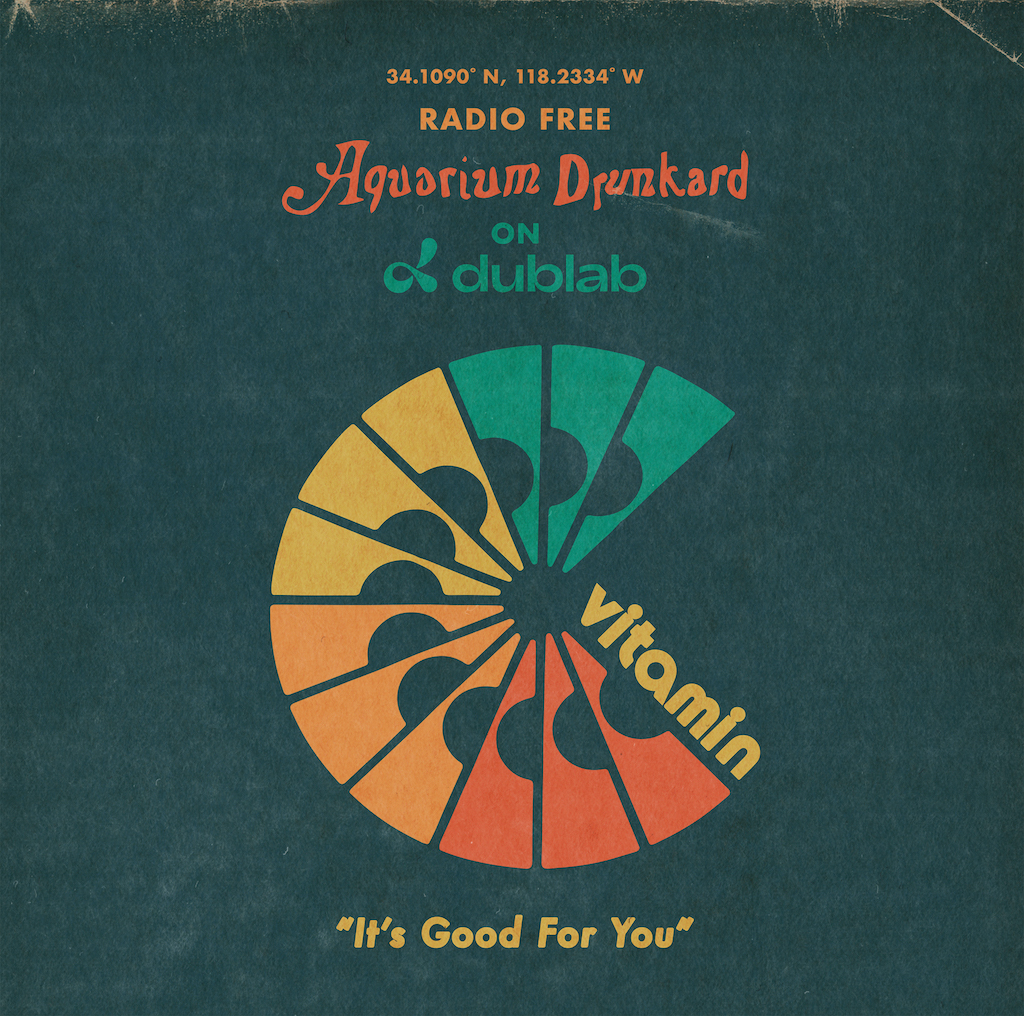 Vitamin C with Julia Mordaunt
Cave, "Arrow's Myth" ++ Mo' Horizons, "Bar Rumba" ++ Surprise Chef, "Where's The Cream" ++ L'eclair, "L'arrivée Au Port De Lagos" ++ Sven Wunder, "Black Iris" ++ Causa Sui, "Echo Springs" ++ Louis Banks, "Song For My Lady" ++ Robert Walter's 20th Congress, "Underbrush" ++ Roedelius & Arnold Kasar, "Rolling" ++ Brad Mehldau, "Hungry Ghost"
Range and Basin with Jason P. Woodbury with special guests Masma Dream World, Pam Grossman, and John Shirley
Jeff Phelps, "Excerpts from Autumn" ++ Califone, "Funeral Singers"++ Irreversible Entanglements, "No Mas" ++ Bill Fay, "Dust Filled Room" ++ Masma Dream World, "Knight Wolf" ++ Haunted Halo, "Live To Die Another Day" ++ Comets on Fire, "Lucifer's Memory" ++ Mark Lightcap, "It's All Over Now (Baby Blue)" (Edit) ++ John Shirley on "Busload of Faith" ++ Lou Reed, "Busload of Faith" ++ James Blood Ulmer, "Are You Glad To Be in America?" ++ Pam Grossman on Björk's "Pluto" ++ Björk, "Pluto" ++ William Tyler, "Pieces Backroad" ++ Judee Sill, "Apocalypse Express"
Doom and Gloom From the Tomb with Tyler Wilcox
Sonic Youth Archives: "I Love You Golden Blue" (2004) ++ "Schizophrenia" (1987) ++ "Eric's Trip" (1990) ++ "Kool Thing" (1993) ++ NYC Ghosts and Flowers (2000) ++ "The Sprawl" (1998) ++ "Disconnection Notice" (2002) ++ "Anagrama" (1998)
Justin Gage: Benediction Set
Ryo Kawasaki, "Hawaiian Caravan" ++ Zerosen, "Cool Head" ++ Kosuke Ichiara & 3L, "安来節" ++ Steve Elliott, "One More Time" (edit) ++ Chris Bowden, "Life Support" ++ Arthur's Landing, "Singing Tractors" ++ Eddie Henderson, "Ecstasy" ++  Chris Bowden, "Mothers Too" ++ Brian Bennett, "Solstice" (edit) ++ Stanton Davis' Ghetto/Mysticism, "Reprise" ++ Bobby Hutcherson, "NTU" ++ Kit Sebastian, "Yanımda Kal" ++ Space Art, "Mélodie Moderne" (edit) ++ The McIntosh County Shouters – Sign of the Judgement ++ One World, "Freegate" ++ Bob Cunningham, "Lover's Theme" ++ Nina Simone, "Plain Gold Ring" 
The broadcast is archived at dublab and individual shows are provided for our Patreon supporters.
Does Aquarium Drunkard make your listening life better?  Help us continue our independent culture publication by pledging your support via our Patreon page. Doing so will get you access to our secret stash—including bonus audio, exclusive podcasts, printed ephemera, and vinyl records—and help us keep an independent publication going.