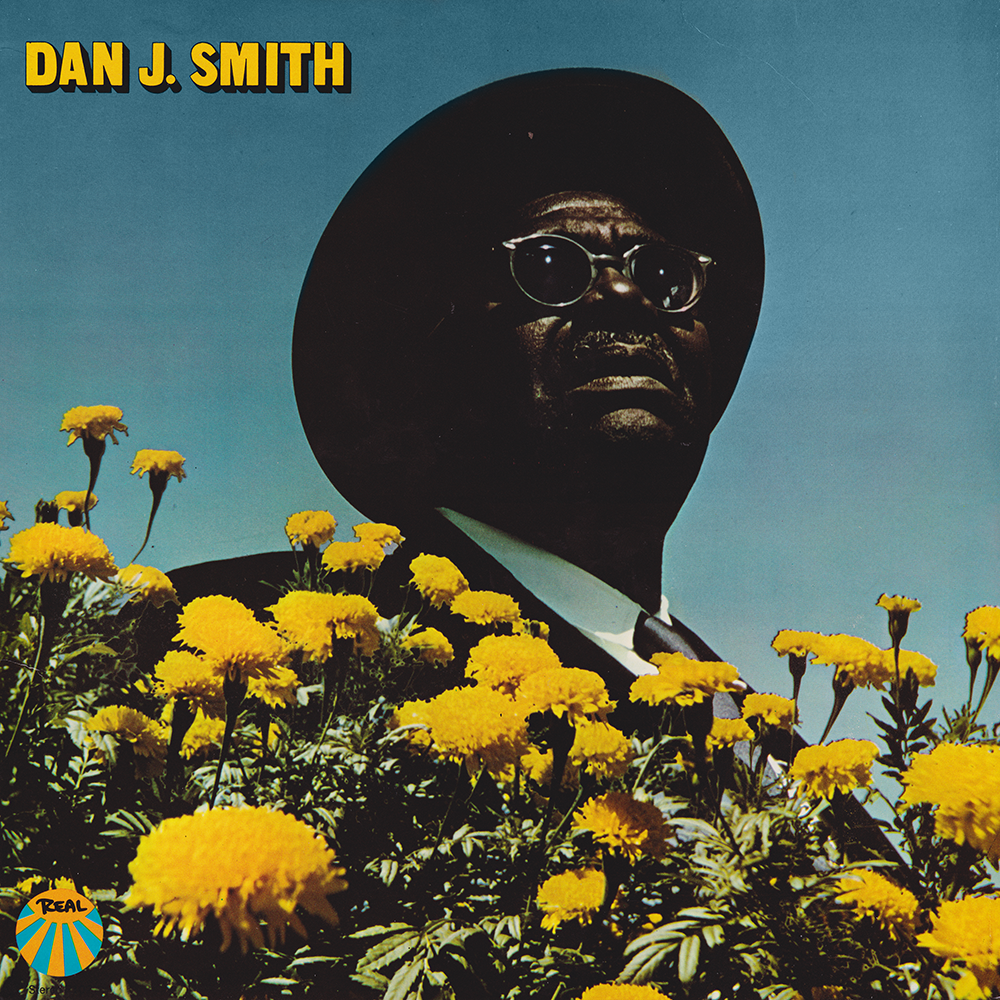 Alabama's Reverend Dan J. Smith started living the blues right around the same time he began playing it. Born in 1911, he was enraptured with the sounds he heard at his Perdue Hill church. By 12, he was out of school and working hard labor, but music still had a hold on him. As he matured into a young man, his prodigious harmonica playing earned him distinction and attention, but, as the back cover of his self-titled lp states, he was forced to abandon his musical practice as it "led to some bad breaks in the South." In the late forties, he lost his voice for some time. In 1960, an industrial accident left him temporarily blind.
By 1970, Smith—bolstered by associations with Pete Seeger—was ready to turn all that grief into something sacred, issuing an album of primarily original material. His songs are lived-in and true, joyful celebrations of what it is to survive. They pulsate with gratitude, nodding toward celestial grace but also the grit of a hard life. His country-gospel jams, drenched in harmonica and organ, echo with the same kind of irreverent rambunctiousness you might hear on Link Wray's "shack" recordings.
Smith's worship is unrestrained and unchecked. Check him out here, adapting the traditional "I Heard the Voice of Jesus Say." His harmonica and voice push from the speakers—he's making up for lost time, defiantly blasting back his voice and harp in the face of adversity, daring you not to feel the spirit, not to get up and dance.
Further Listening: I first heard Dan Smith on Columbia University's great Saturday blues show, Something Inside of Me, probably close to a decade ago. That track, "Life is Sweet," from his subsequent 1972 album God Is Not Dead, is yet another testament to the late reverend's steadfast soul. | c depasquale
Aquarium Drunkard is powered by its patrons. Keep the servers humming, snag some exclusives, and help us continue doing it by pledging your support via our Patreon page. For heads, by heads.