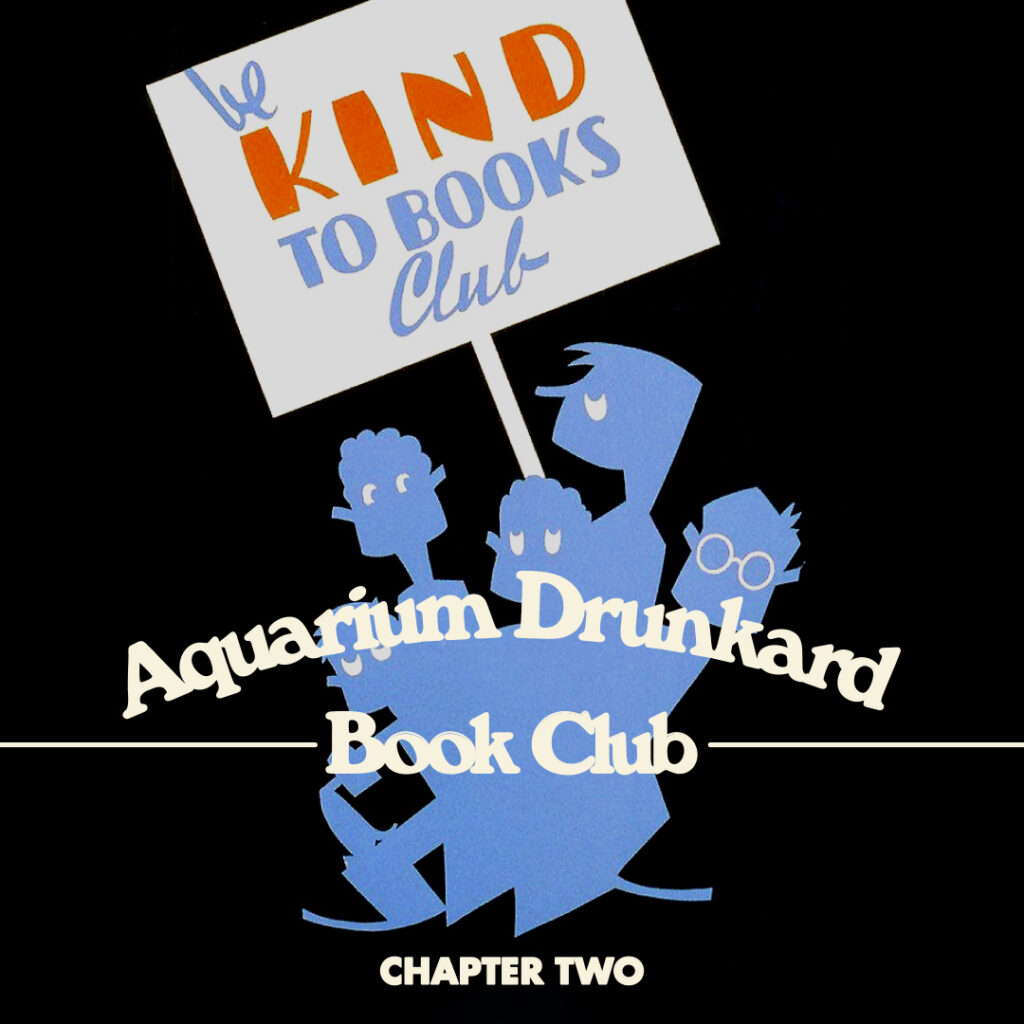 In his 2011 book Mutants & Mystics: Science Fiction, Superhero Comics, and the Paranormal, Jeffrey J. Kripal writes: "Reality, if you will, comes to be in the space between the properly trained reader and the revealed text…Reading is mysticism." With that in mind, welcome to the second chapter of the Aquarium Drunkard Book Club, a recurring series of reading recommendations from AD writers, confidants, and collaborators.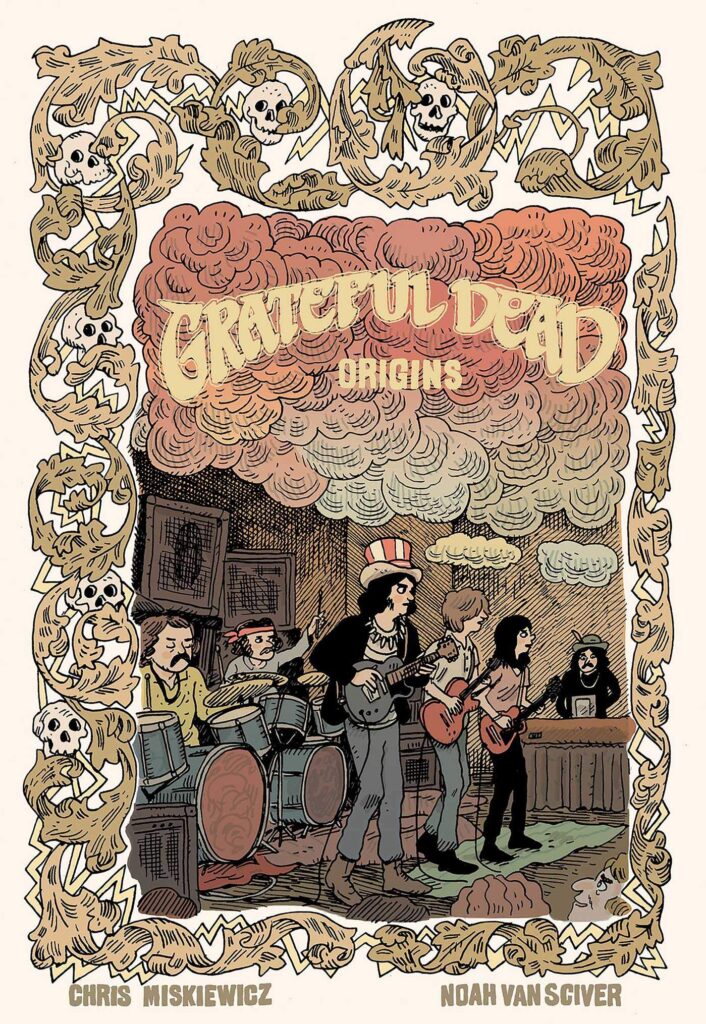 Grateful Dead Origins, Chris Miskiewicz and Noah Van Sciver: Jerry Garcia loved comics—particularly gruesome, pre-code EC horror books—and the Dead dabbled in their own Comix adventures, so it's nice to see such a great graphic novel devoted to the band in the form of Chris Miskiewicz and Noah Van Sciver's Grateful Dead Origins. Edited by David Lemieux, it feels contemporary, but suitably evocative of counterculture cartooning of the past—Van Sciver's crosshatching sees to that. Thrill as Jerry, Phil, Bobby, Pigpen, Bill, and Mickey bum around in their earliest days, young and obsessed with sound, on their way to starting a whole damn culture.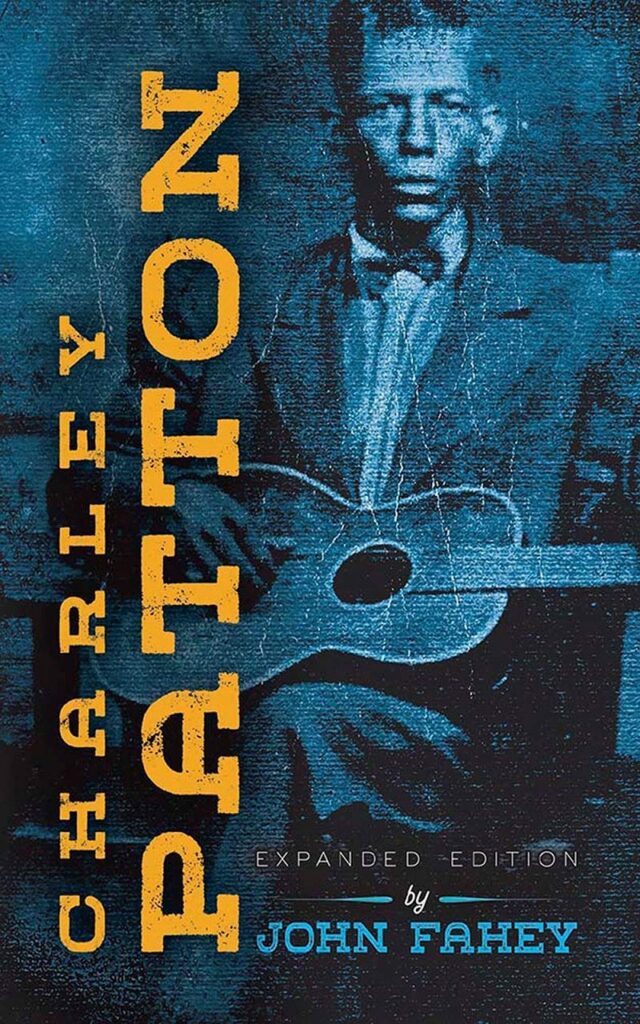 Charley Patton, John Fahey: This new edition of John Fahey's Charley Patton is an interesting case. The first half is Fahey's PhD thesis, written in the 1960s while he was at UCLA, offering a scholarly, if occasionally naïve, overview of what was known then about Patton's life and music. The second half is made up of Fahey's liners for the 2001 Revenant box set Screamin' and Hollerin' the Blues: The Worlds of Charley Patton, which see the guitarist rethinking and revising some of his earlier concepts about the original Delta bluesman some 35 years later. It's chock full of great info and insight about Patton himself of course, but it also serves as a covert self-portrait of a guy who was both deeply self-critical and deeply egotistical. A weird dude, to say the least—just like Charley Patton. What comes across throughout is Fahey's abiding (if sometimes thorny) fascination with the mysteries encoded within Patton's music.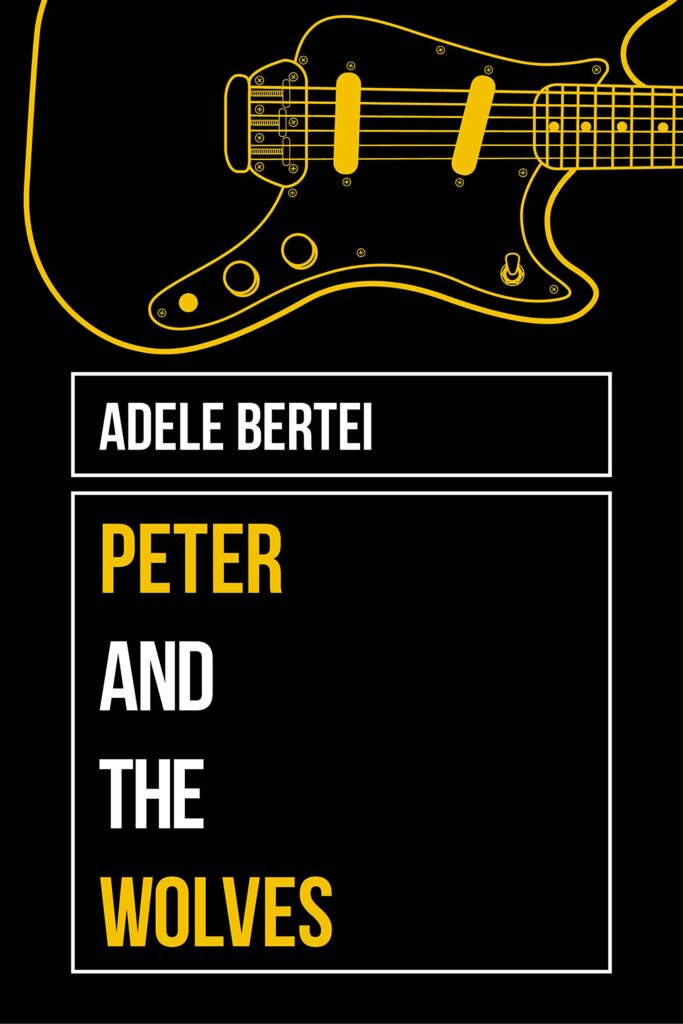 Peter and the Wolves, Adele Bertei: Another musician shrouded in myth and legend! Doomed Cleveland proto-punk pioneer Peter Laughner has gotten some attention recently, mostly thanks to Smog Veil's extensive/excellent 2019 box set. But he remains a shadowy figure—and Adele Bertei's slim-but-revealing memoir of her relationship with the Rocket From The Tombs/Pere Ubu co-founder brings him into a bit more light. Bertei played with Laughner in a handful of short-lived bands before she hightailed it to NYC to help spur the No Wave movement along. She's writing about long-gone times, but Peter and the Wolves' prose feels as fresh and clear-eyed as can be, bringing to life a flawed figure who accomplished a lot in his short time here, but was only just getting started: "These were the cool days, the halcyon days, the power-of-electric-guitars-buzzing-through-the-nervous-system days, talking the nights away with poetry and the crackle of vinyl steering the course."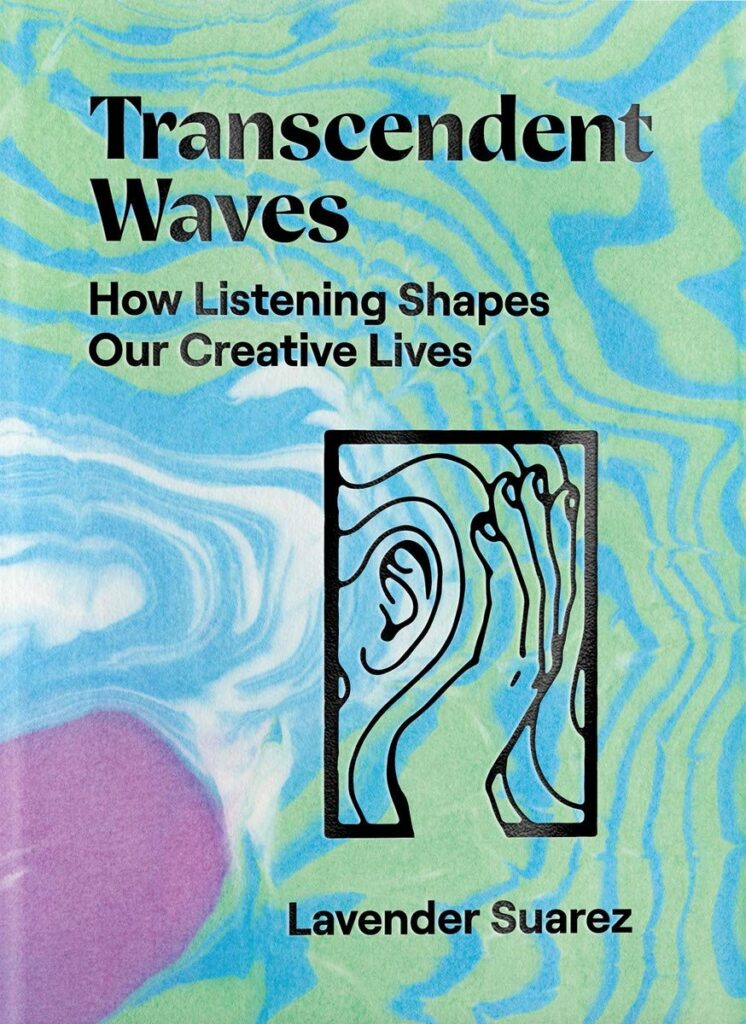 Transcendent Waves: How Listening Shapes Our Lives, Lavender Suarez: "Listening is how our mind activates the fine-tuned aspects of our perception that help us understand and decipher the world," writes Lavender Suarez in Transcendent Waves, her practical/poetic pocket-sized guide to sound in all its various forms. Suarez is a Brooklyn-based sound healing practitioner and virtually every page of this book features a concept that forces you to reconsider your approach to listening, to music and the world around you. For Suarez, listening is an active mode rather than a passive one; by focusing on it, sound can spark your imagination and kickstart your creativity. There are countless waves waiting to be caught.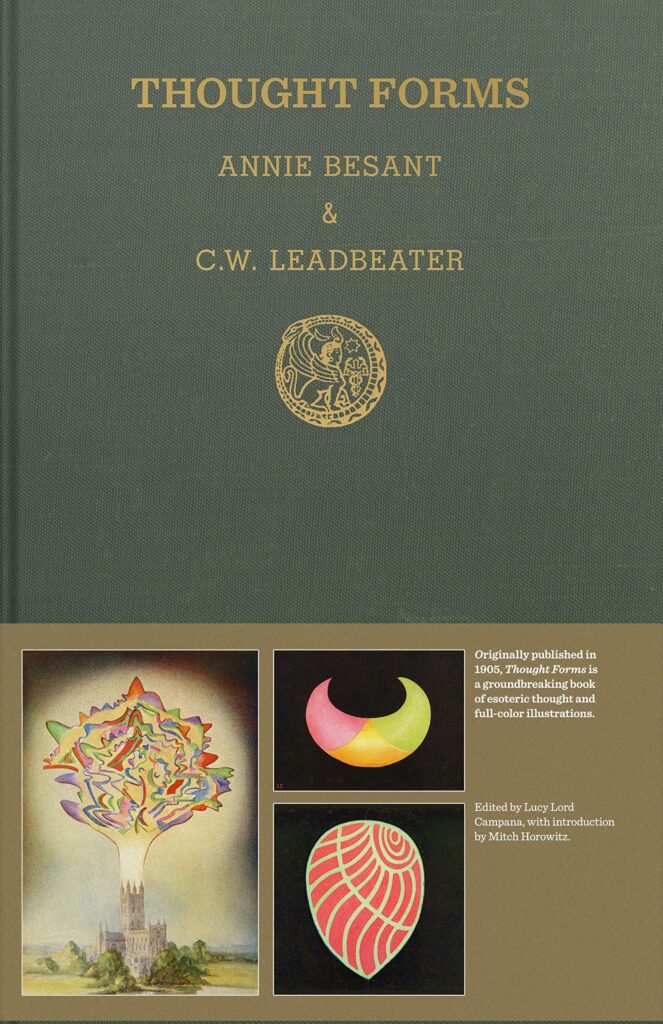 Thought Forms, Annie Bessant & C. W. Ledbetter, edited by Lucy Lord Campana with an introduction by Mitch Horowitz: In the late nineteenth century, a world traveling Russian occultist name Helena Blavatsky began teaching a blend of esotericism, Buddhism, Hinduism, and other assorted theories and concepts called Theosophy. Despite a sometimes puritanical zeal, the new religion dovetailed with the rise of expansive DIY spirituality in America. In 1905, two of Blavatsky's adherents, Annie Besant and C.W. Leadbeater published Thought Forms, a guide to the colors of thoughts, perceptible only to clairvoyants but visualized for the reader by 58 illustrations. Now, Sacred Bones has reissued the book in expanded form with editor Lucy Lord Campana, an artist who produced mind-bending new endpapers for the book, as well as introductory material by occult historian Mitch Horowitz, author Dr. Victoria Ferentinou, and curator and teacher Troy Conrad Therrien. You don't have to buy the whole spiel or pass any purity tests to acknowledge the decisive influence the book had on early abstract and visionary artists like Hilma af Klint, Piet Mondrian, and Wassily Kandinsky. Check it out and see what you think.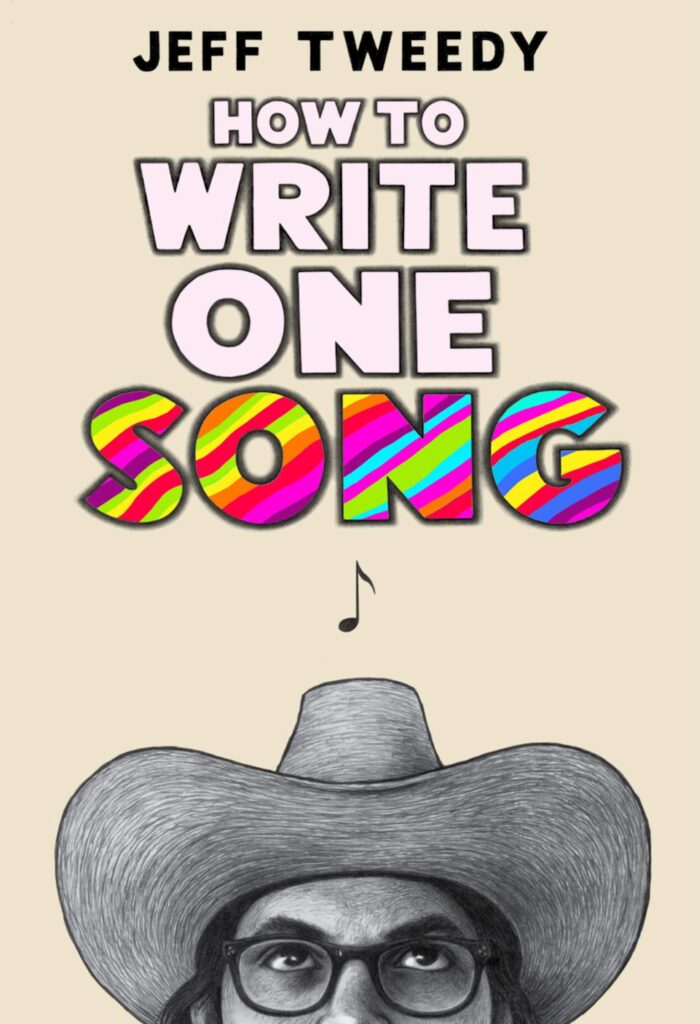 How to Write One Song by Jeff Tweedy: Jeff Tweedy's first book was a memoir, but in a lot of ways, the slim and deeply playful How To Write One Song feels just as revealing as that autobiographical exploration. Though he bats the "how to" format around like a kitten with a cat toy and frequently undercuts his lessons with sly self-deprecation, Tweedy is teaching here, suggesting that songwriting is something anyone can do. He's quick to poke holes in the carefully cultivated mystique that surrounds creative work, but that's only because he's interested in even deeper mysteries that writing a song might reveal to its author, more personal notions, and perhaps even healing ones: "It's a power that we reserve for 'God'—to manifest things out of thin air. How incredible is that? Close your eyes and imagine the color blue or a sound. How did you do that? You created that."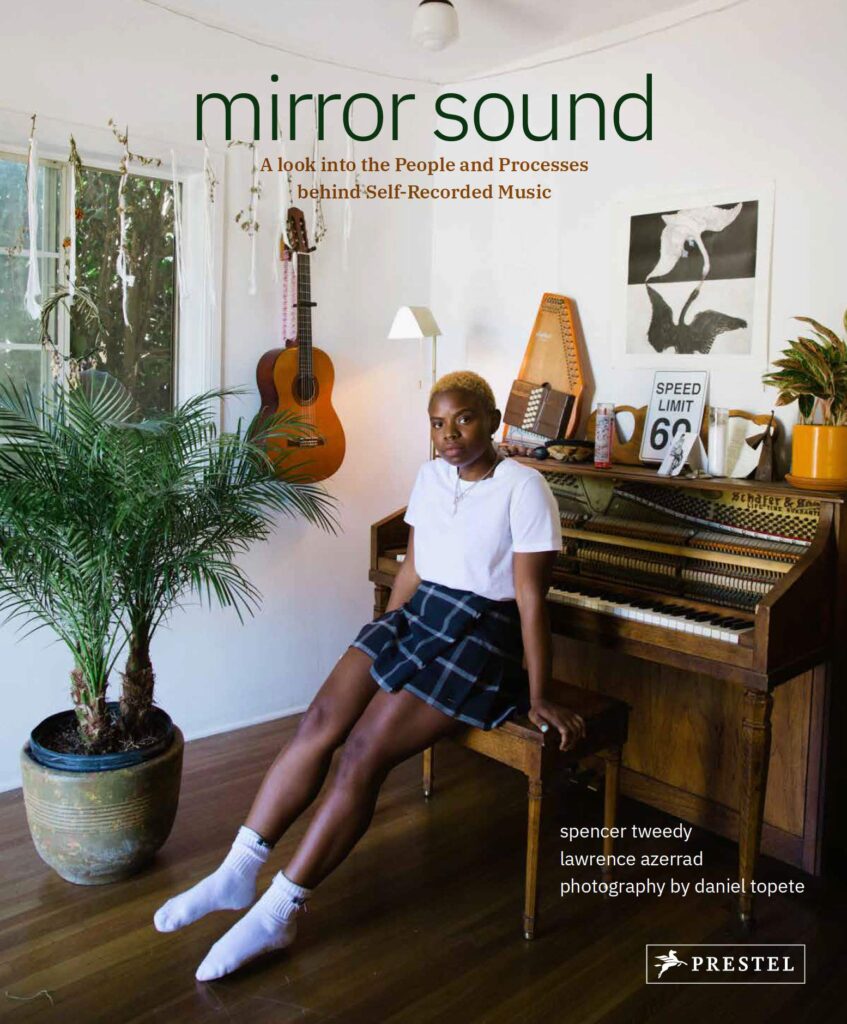 Mirror Sound: A Look into the People and Processes behind Self-Recorded Music: Another Tweedy on the list? Well yeah, because you need to see Mirror Sound, a nicely appointed coffee table ready book in which Spencer Tweedy, Lawrence Azerrad, and photographer Daniel Topete dive headlong into the world of DIY home recording. Featuring collected stories, insights, and techniques from Suzanne Ciani, Emitt Rhodes, Sadie Dupuis, Open Mike Eagle, Jonathan Rado, Yuka Honda, Jim O'Rouke, Vagabon, and many, many more, the book feels like being invited into these artists' personal space, not just physically, where you're surrounded by patch cables and knick-knacks, but spiritually and creatively too. As Tweedy puts it" "[W]ith this book and the stories in it, I want to show that the basics are simpler than they might seem. The best way to learn about them is to get to work."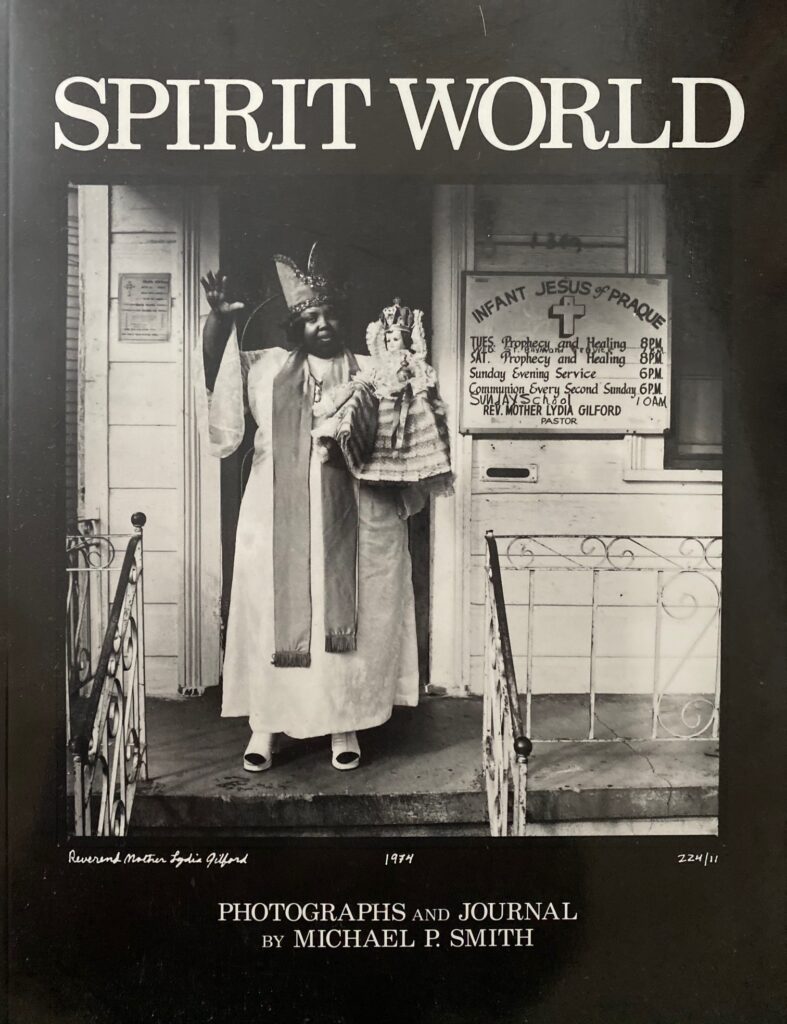 Spirit World: Pattern in the Expressive Folk Culture of New Orleans, Michael P. Smith: When taking the long view, photo books (not unlike records) continue to inform, entertain, and inspire long after their date of purchase. Over the years, we've picked up an indiscriminate array of tomes documenting all manner of concerns. Spirit World – Pattern in the Expressive Folk Culture of New Orleans is one we return to often. Originally published in 1984, with photographs and journal by Michael P. Smith, the author describes the work as focusing on "the preservation of New Orleans' Black culture, with special emphasis on the spiritual and musical aspects." He succeeds on both fronts. New Orleans is an atmosphere unto itself, a town unlike anywhere else in the states, complete with its own rituals, customs, foods, colloquialisms, and eccentricities. A singular and strange bouillabaisse, it's a town that cannot be accurately described, but must be experienced. That said, Smith's deft eye captures part of what ultimately makes New Orleans, New Orleans.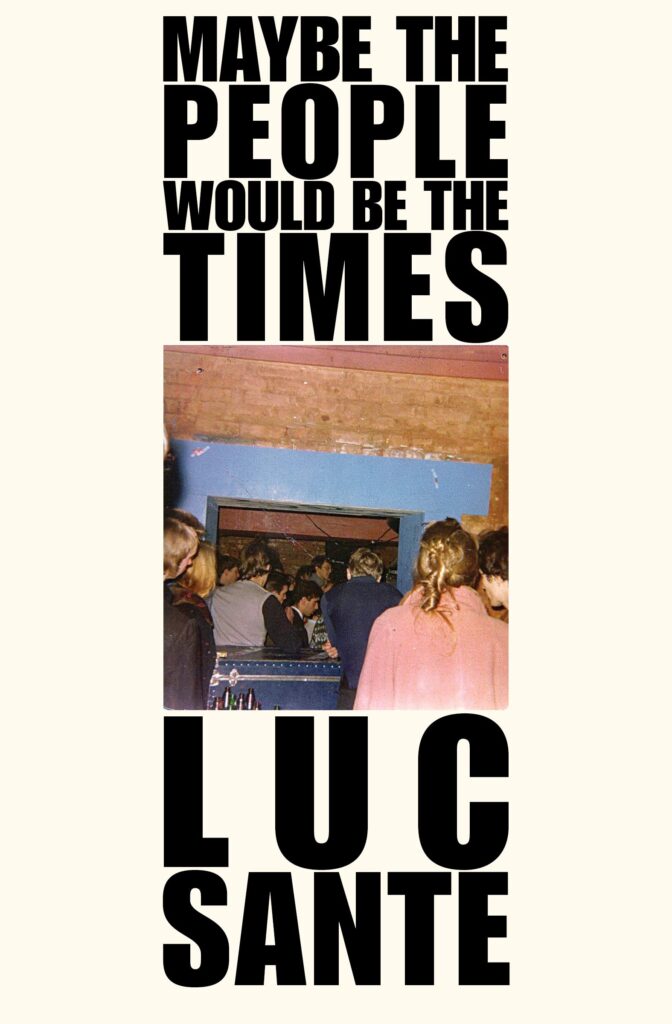 Maybe The People Would Be The Times by Luc Sante: It's hard to write about one's relationship to the past without falling into nostalgic reveries about days gone by or relying on sweeping generalizations. But Luc Sante makes it look easy. His brilliant new collection of essays, Maybe The People Would Be The Times, blends memoir with criticism, personal reflections with cultural studies. Music is a central focus—Sante was an eyewitness during the early NYC punk era, and his vivid depiction of those strange, still-misunderstood scenes puts you right in the thick of things. These aren't the bitter musings of an "I'm losing my edge" hipster, though; rather, they're almost dreamlike evocations of a lost era that seems occasionally beyond belief, even to Sante himself. The past isn't just a foreign country, it's a whole other dimension.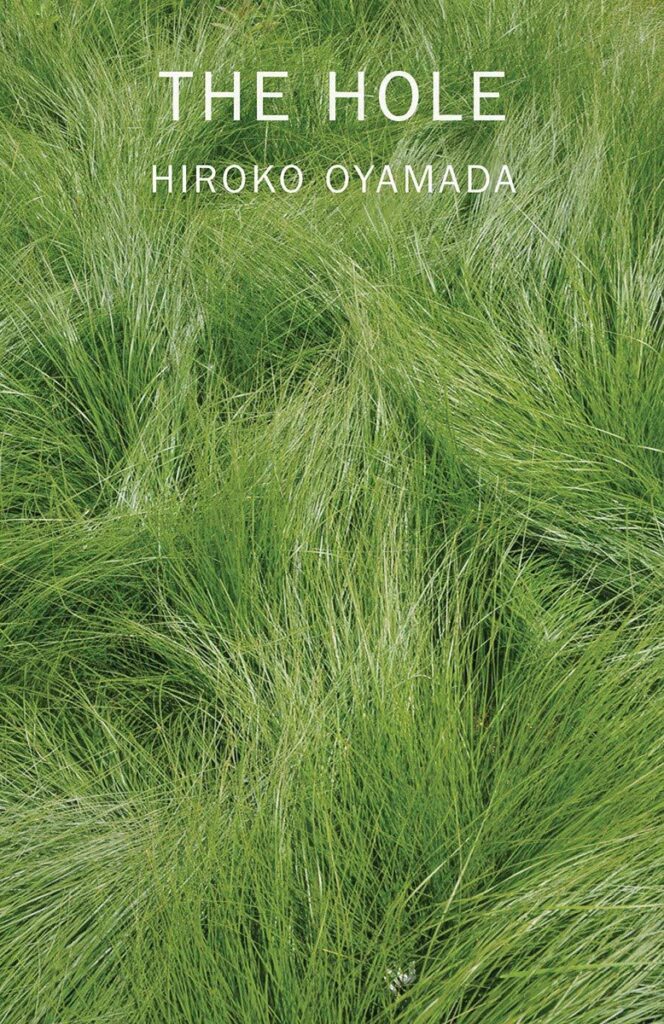 The Hole, Hiroko Oyamada: Hiroko Oyamada's The Hole was originally published as Ana in Japan in 2014, but 2020 saw an English translation by David Boyd. While the plot scans as deceptively simple—a young woman named Asa and her husband move next door to his parents' home in the countryside. But from there it all gets progressively stranger but maintains a curious distance, like something otherworldly glimpsed just out of the corner of your eye. Loaded with nods to Lewis Carroll's Alice in Wonderland, Asa begins to question the shifting nature of her reality—as well as her role as a woman in a traditional family, the further "in" she goes. Oyamada's writing feels as warm and intense as the summer temperatures, ghostly figures, and half-remembered afternoons she writes about. Also worth noting: 7-11s in Japan seem significantly cooler than their US counterparts.
Selections by Tyler Wilcox, Jason P. Woodbury, and Justin Gage.
Aquarium Drunkard is powered by its patrons. Keep the servers humming, snag some exclusives, and help us continue doing it by pledging your support via our Patreon page. For heads, by heads.