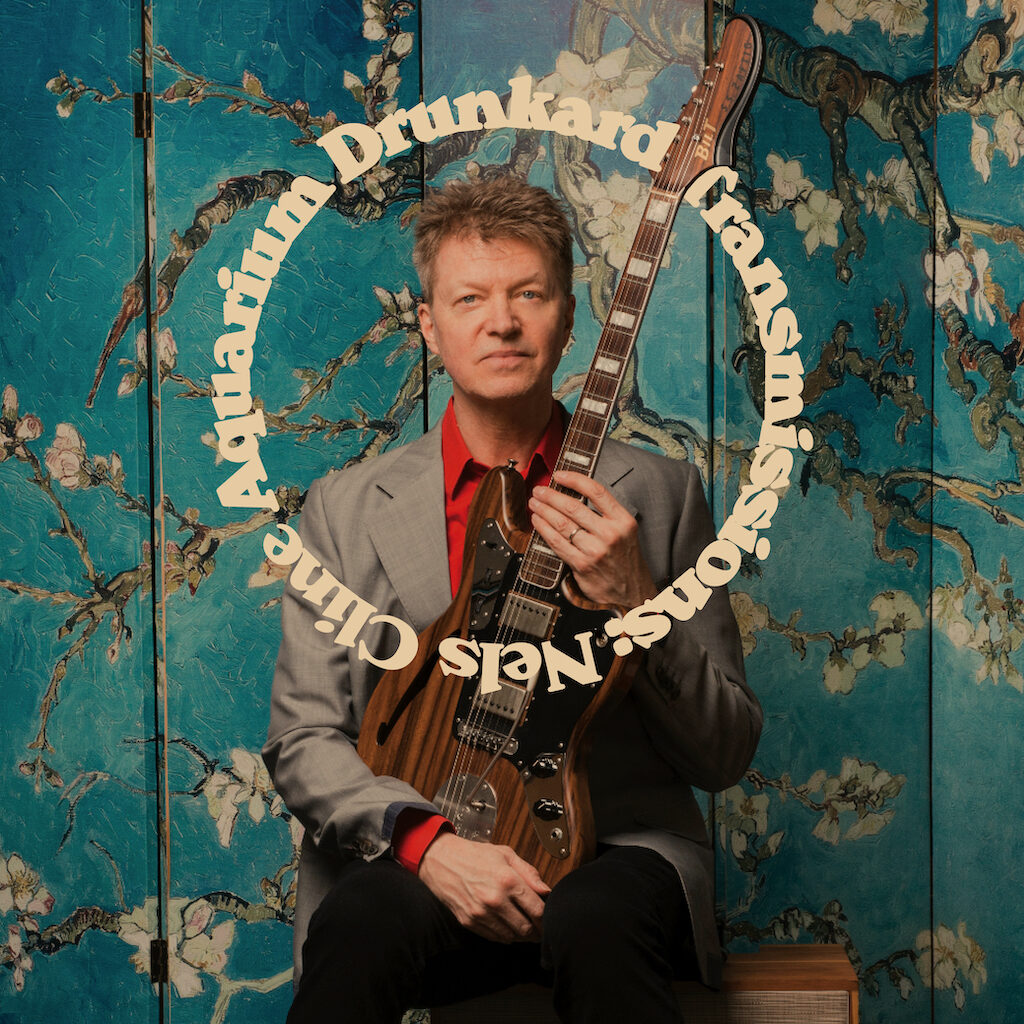 It's 2021 and Aquarium Drunkard's Transmissions podcast is back. Every Wednesday, your host Jason P. Woodbury sits down with a fascinating guest for a strange conversation in our strange times. To kick off our new season, we're joined by Nels Cline. Known for his many varied solo projects, work in Wilco, and a long history of collaboration with artists like Yoko Ono, John Zorn, Wadada Leo Smith, Medeski, Martin, and Wood, and many more.
Transmissions :: Nels Cline
His latest work, out now via the legendary Blue Note label, is called Share the Wealth. Backed up by the Nels Cline Singers—punk jazz saxophonist Skerik, keyboardist Brian Marsell, bassist Trevor Dunn, drummer Scott Amendola and Brazilian percussionist Cyro Baptista—it features the heavier side of Cline's playing, but also his signature fluidity and extended jams. Cline joined us to explore the new record, discuss what being off the road has been like, and talk about his early days: falling in love with collaboration alongside his twin brother Alex, working in record stores, and how his life changed when he joined Wilco.
Episode playlist: Nels Cline Singers—"Princess Phone" ++ "Segunda"
We hope you enjoy this conversation. If you do, consider sharing it with a friend. And if you need more, you can check out the archives, which feature dozens of talks with artists like Bill Frisell, John Darnielle, Adult Swim's Joe Pera, and many more. You can hear Aquarium Drunkard Transmissions wherever podcasts are found, and it's always available for direct download here. If you want to take your support a step further, you can leave us a review, check out our Patreon page, and email us your thoughts about the show.
Transmissions is hosted and produced by Jason P. Woodbury. Andrew Horton edits our audio. Jonathan Mark-Walls produces content for our social media and video outlets. Graphic design by Sarah Goldstein. Executive produced by Justin Gage.
For heads, by heads. Aquarium Drunkard is powered by its patrons. Keep the servers humming and help us continue doing it by pledging your support via our Patreon page.