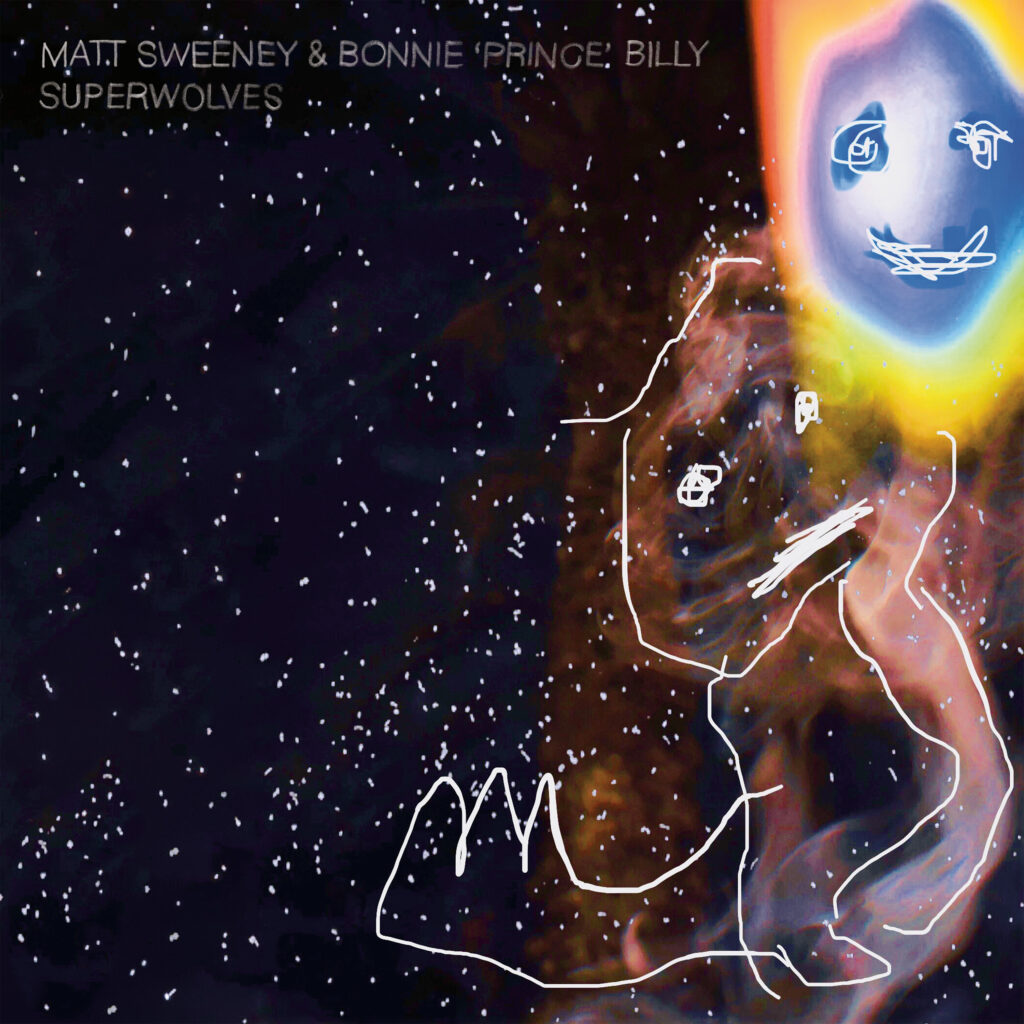 Will Oldham has never been shy about releasing music, but as of late, he's really been on one, even by his extra productive standards. Last summer, he teamed with Three Queens in Mourning (featuring fellow Amalgamated Son of Rest Alasdair Roberts, Jill O Sullivan, and Alex Neilson) for an lp of spectral folk Hello Sorrow/Hello Joy. More recently, he's embarked with label mate Bill Callahan and a diverse set of collaborators for a series of adventurous weekly covers, ranging from electro pop to hesher anthems to blown-out country and western bliss. And then there's his continued work with guitarist and producer Matt Sweeney, which yielded two killer new tunes last year.
And now, "Hall of Death," released along with news that April 30th will see the release of the long-awaited sequel to their 2005 classic Superwolf, titled—what else?—Superwolves. Recorded live in the studio with Tuareg producer Ahmoudou Madassane, the new song features Oldham on vocals and Sweeney on guitar, Mike Cultun on bass, Souleyman Ibrahim on drums, and Mdou Moctar's glinting lead guitar. "Oh, I'm gonna walk down the hall of death again," Oldham yelps over the barreling jaunt, sounding not so grimly determined as he does electrified. Like Amalie and Etienne Vargas, who star in Jeff Bednarz and Sai Selvarajan's video for the song, the wise "Prince" Billy seems possessed by momentum, shaking free the tractor beam of despair if only for a few minutes. | j woodbury
Excursions in sound. Dig this flavor of culture reportage? If so, support us through Patreon. Help us continue to produce mixtapes, podcasts, radio shows, a/v joints, interviews, features, and much more.