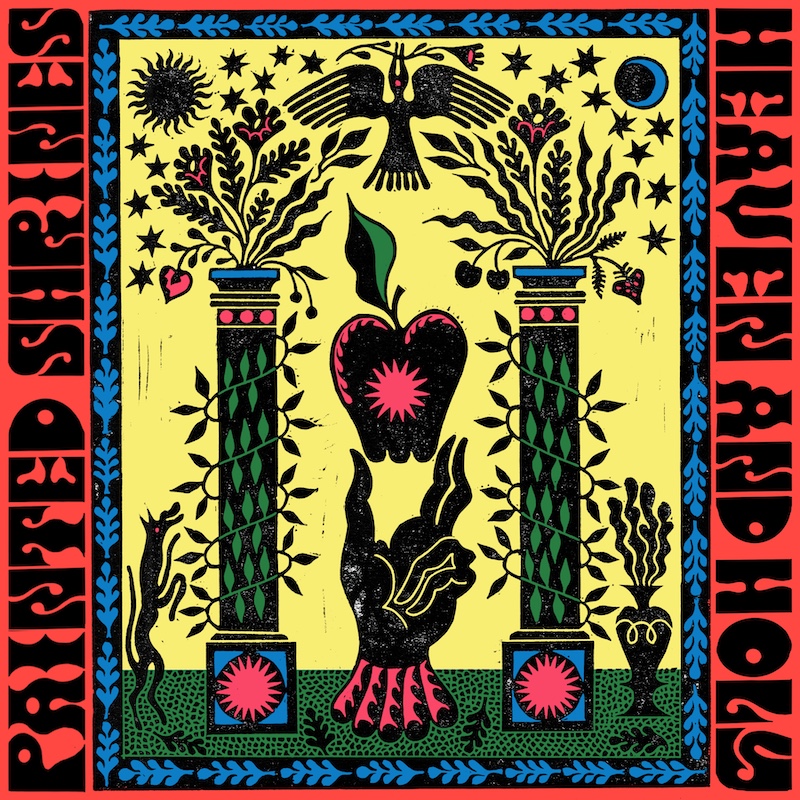 Painted Shrines is the new creative partnership of Jeremy Earl (Woods) and Glenn Donaldson (Skygreen Leopards). While the project sounds fresh and enlivened, the pair are no strangers to collaboration (most prominently on the 2011 Woods release Sun and Shade). Their debut lp, Heaven and Holy, is the product of a one week recording session at Donaldson's coastal, Northern California studio. Earl and Donaldson play nearly all of the instruments here, with Jeff Moller (Papercuts) adding bass and electric piano. With the original recordings a couple of years old, quarantine opened the door for its finishing touches and ultimate release.
At thirty minutes the record rolls along seamlessly, maneuvering between catchy psychedelic pop and airy instrumentals. Moments such as the album's title track "Gone" effortlessly capture the jingle jangle formula simultaneously echoed by The Byrds and The Chills. On understated, cloudy sequences such as "Soft Wasp", an impactful ambience surrounds the listener as if cruising along Highway 1 at dusk. Throughout the lp's entirety, an identifiable correlation with location seems an overriding influence, both musically and lyrically. "It's a fog that creeps on in in the early morning, the same fog that burns right off by the afternoon," Earl sings on the opening track, "Saturates the Eye." Whether naturally organic or a deliberate ode, the sonics tend to invoke real visions of autumnal west coast breezes.
A comforting, hazy and even uplifting collection of songs, Heaven and Holy is out March 5 via Woodsist. | m neeley
Excursions in sound. Dig this flavor of culture reportage? If so, support us through Patreon. Help us continue to produce mixtapes, podcasts, radio shows, a/v joints, interviews, features, and much more.